Thankful & Grateful
Entering the season of gratitude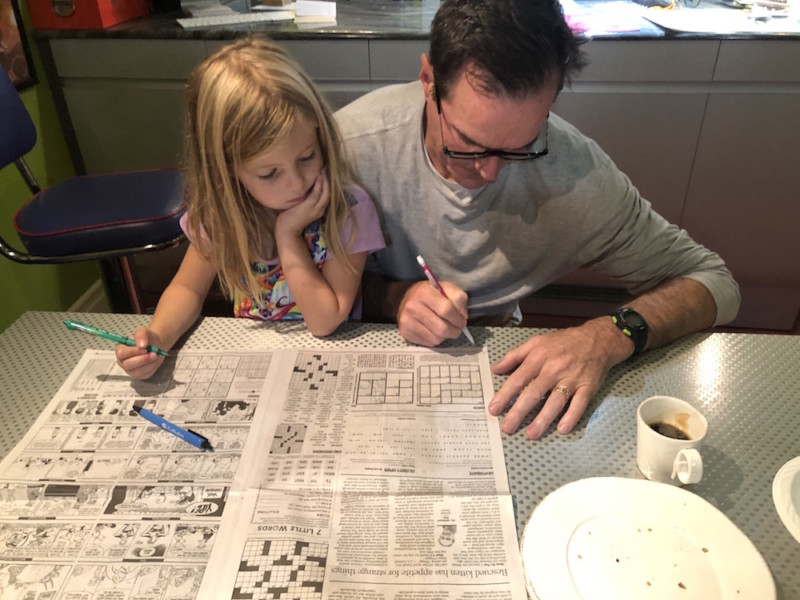 The season of fall feels like I have accidentally hit the fast forward button on the remote. Every day seems sandwiched with lots of events and tasks. I am not one to complain and am thrilled to have these opportunities in life. But finding a balance to not fast forward for too long is a balance I am always working towards.
Girls as saints for Halloween
Now that it is the month to be thankful and grateful, this is a great time for me to reflect. Fall is flying by at lightning speed. As I scroll through my photos, a smile is permanently frozen after reviewing all the memories that have been made. November is always my favorite month of the year. Each day I wake up thinking about what I am thankful for today. Then my mind is flooded with more than just the surface-level areas of thanks.
Community
I think about our daily life and how our community supports our family. My girls get the opportunity to learn, play and be curious. I love that in Tulsa there are so many organizations making an impact for individuals who need it most. I know this time of the year can also be a trigger to so many. I am grateful for the work of 12&12 for always helping those who need addiction services no matter their economic status.
The girls' teacher–she rocks!
Family
My family is always number-one priority to me. As my girls grow, I am constantly learning more than I would have imagined–while at the same time using Google at an alarming rate to try to help me navigate questions that arise with their growth.
Friends
Working on maintaining strong friendships fills my bucket up. I do not always have the time to be a great friend, but I do believe if you have the right tribe, they just get that this stage in life is demanding of time.
Each day I will write in a jar what I am thankful for and ask the girls to do the same. I'm hoping I can work with them to understand that having a grateful heart can be a powerful tool in life. Such a simple task like this helps my brain take time to stop and be intentional. I have no doubt that some items they will be thankful will be pretty silly. But that is the beauty of being a child.
Friends at Hues for Hope, an annual fundraiser for The GFPD
In this month of giving, I would love to learn how you celebrate. Also, many organizations rely on this month to raise funds, awareness and donations. Giving Tuesday is the Tuesday after Thanksgiving. Please consider donating to 12&12, The Global Foundation for Peroxisomal Disorders (GFPD) and St. Peter & Paul. If there is an organization close to your heart that is in need this month, please share details in the comments. The week of Thanksgiving I would love to create a blog post with these organizations for people to consider for giving Tuesday.
"A grateful heart is a magnet for miracles."
---