Ask the Experts: March 2021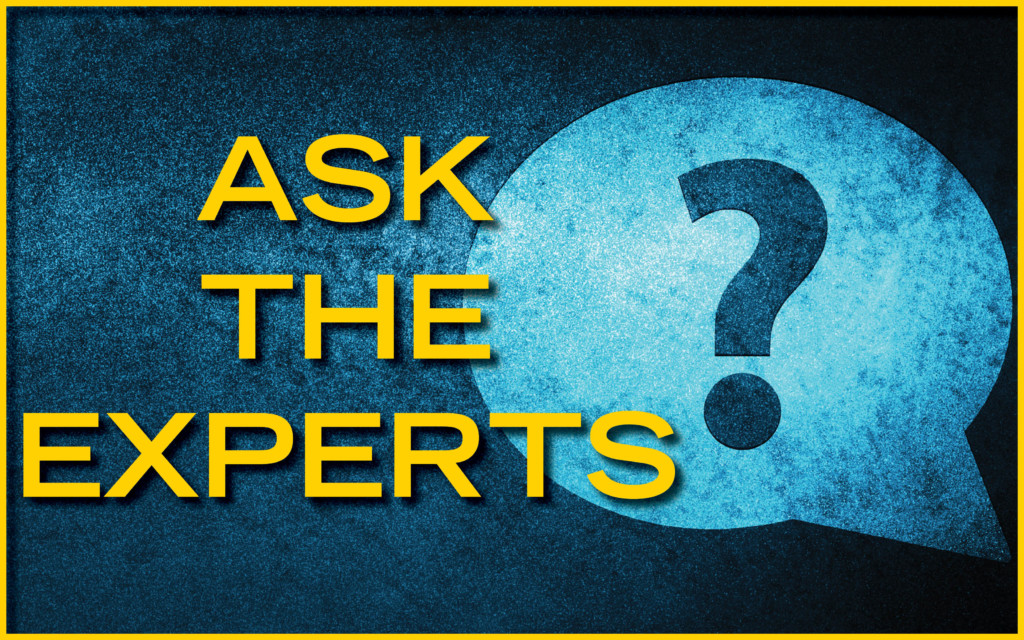 Each month in TulsaKids Magazine, local experts answer frequently asked questions from their area of expertise.
If you have a question you'd like to "Ask the Expert," feel free to contact the expert directly or email your question to tara.rittler@gmail.com.
---
Q:My child had a total meltdown before swim class. I am so embarrassed, we don't want to go back!
A. First, give yourself some grace, mama! This has happened to most parents that have come through our program. Other parents are very sympathetic, and your instructor has seen it all before! New environments can be hard for kids, so here are a few tips to help prevent and work through future meltdowns:
Properly Prepare: Familiarize your child with the water prior to class. Set expectations about what will happen in the class and what type of behavior you expect from them.
Label Emotions and Avoid Planting Seeds: If your child is frustrated or fearful, validate their feelings then move toward de-escalation. Avoid giving them "reasons" for their behavior such as, "You must be scared of the deep water!"
Go with your Gut: You know your child best. Give all the hugs and cuddles they need, while encouraging them to try new things.
Don't give up!: No matter what happens, we are rooting for your family's success in the pool. Having a rough week? Try again next week.
Take a deep breath, mama, you've got this!
Sarah Miller
Miller Swim School
6415 S. Mingo Rd., Tulsa, OK, 918-254-1988
Miller Swim School Jenks
525 W. 91st St. S., Tulsa, OK, 918-254-1988
---
Q: Are there other learning disabilities that can be confused with dyslexia?
A: Yes. Often characteristics such as fidgeting, difficulty following verbal directions, misunderstanding the meaning of words, difficulty with verbal expression or spelling are associated not only with dyslexia, but may also be associated with dysgraphia (difficulty with handwriting), Auditory Processing Disorder (perfectly functioning hearing, but unable to understand noise) or Attention Deficit Hyperactive Disorder (can impact learning). One disability does not cause the other, but a person may have a combination of disabilities. It is important for your provider to understand the nuances of each to ensure proper diagnosis and treatment.
Dr. Penny Stack, OTD, OTR/L, CLT
8988 S. Sheridan Rd #D1,
Tulsa OK 74133
918.313.5518
www.dyslexiatulsa.com
---
Q: How can occupational therapy help with my child's behaviors?
A: Behaviors can manifest as impulsive, emotional, and sensory, and should be simultaneously addressed. A child may exhibit one or multiple of the following behaviors: hitting/biting; throwing objects; tantrums/meltdowns; self-harm; seeking/avoiding; and impulse control.
Skilled OT interventions that incorporate motor and sensory input have been shown to reduce undesired behaviors such impulsivity and meltdowns, while increasing attention. Interventions to address undesired behaviors could include: sensory diet protocol; scheduled breaks; timers; weighted vests/blankets; exercise ball/wiggle seat; yoga; obstacle course; and turn-taking activities.
Developing and creating a visual rewards system, such as sticker chart or rewards marble jar, can facilitate and reinforce desired behaviors. A skilled OT practitioner can assess and create a treatment plan to address the behaviors in collaboration with the child and parents for to use at home. It is important that children feel they are a part of their own treatment plan for optimal participation and change.
Stephanie Whitney, COTA/L
HTR Pediatric Therapy
6715 E. 41st St., Tulsa
918.806.0106
htrpediatrics.com
---
Q: With international travel still questionable, is there someone at World Travel who can help our family see the USA?
A: You don't have to leave the USA for a fabulous getaway. And our travel advisors don't just help clients create international itineraries or make cruise arrangements. They help with domestic vacations in a big way, too, customizing travel packages as unique as the clients and building trips that match individual preferences and budgets. Rent a car to admire Bryce Canyon. Fly to San Francisco to explore Muir Woods. Take a weekend jaunt to a Branson resort. We can assist with finding the best airline, hotel and car rental options, secure dining choices, shows and tours and even identify unique lodging as an alternative to hotel stays. The options are still endless.
We do it all — adding value and saving our clients' money along the way. Let us be your guide in the new age of travel.
Alex Eaton, World Travel Service
7645 E. 63rd St.
Tulsa, OK 74133
918.743.8856
www.WorldTravelToday.com
---
Q: Sometimes my child does not seem to hear me when I speak to them. How can I tell if they are not listening or are truly unable to hear me?
A: Hearing loss in children can have many causes. It could be as simple as the presence of ear wax or from fluid behind the eardrum: which can be easily treated by your child's PCP. IF there is no obvious reason for a suspected hearing loss, your child will need a hearing test by an audiologist, and subsequent medical evaluation by an ENT physician. Hearing loss in older children often goes undetected if routine hearing screens are not done by the school or PCP. Talk with your child's PCP and if the cause of hearing loss remains uncertain, then a formal evaluation is necessary from an otolaryngologist/ENT physician.
David W. White, MD, Otologist
Eastern Oklahoma Ear, Nose and Throat
Two Tulsa Locations: 5020 E 68th St. and 9343 S. Mingo Rd.
918.492.3636
www.eoent.com
---
Q: What can I do to help my child with her allergies?
A: Seasonal allergies can be bothersome to many children, especially in Oklahoma. There are several things you can do to help decrease the allergens in your child's environment. Vacuum carpeted surfaces frequently, use hypoallergenic covers over pillows, wash bedding every 1-2 weeks, and change the air filter in the home monthly.
Some children may have triggers from freshly cut grass or from pet dander so these things should be avoided.
If your child's symptoms persist despite these measures, contact her pediatrician for possible medication management.
Dr. Morgan, MD, FAAP
Premier Pediatrics of Bixby
7814 E. 121st St. Bixby
918.943.5777
premier-pediatrics.com