Ask the Experts: January 2022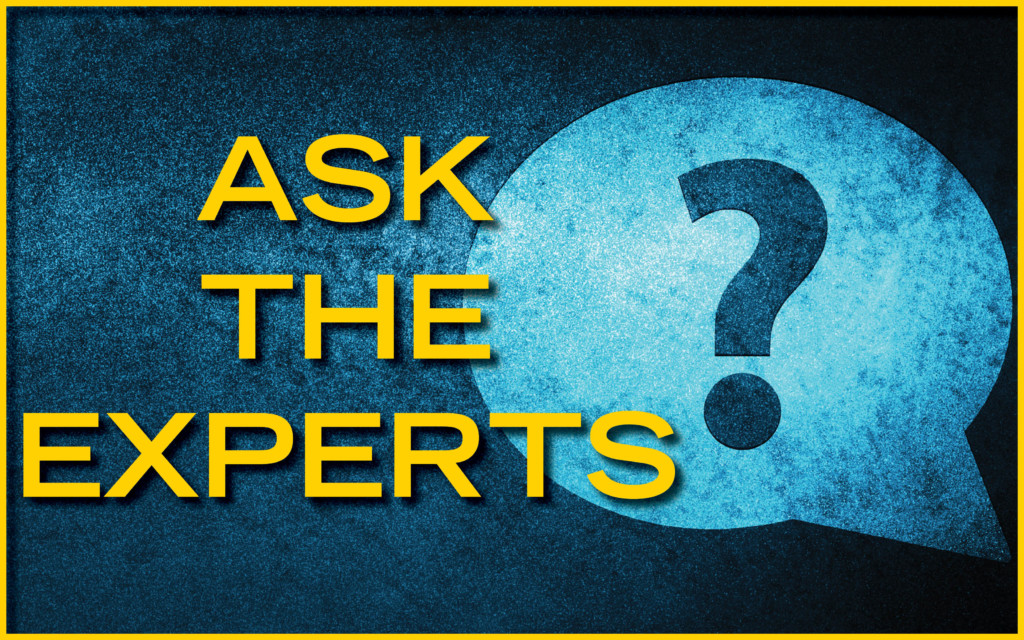 Each month in TulsaKids Magazine, local experts answer frequently asked questions from their area of expertise.
If you have a question you'd like to "Ask the Expert," feel free to contact the expert directly or email your question to tara.rittler@gmail.com.
---
Q: I really want my little one to be comfortable in the water this spring and summer, but I'm not sure what to do for babies his age?
A: Babies as early as 4 months old can willingly accept water acclimation, sometimes even more so than their preschool-aged counterparts! While babies as young as 4 months old can begin swim lessons, there ARE some activities you can do at home to help familiarize them with the water beforehand!
Start by introducing simple toys to your child in the bath. Show them how to use the toys, and sing songs as you play. This creates a positive association with the water from the get-go!
Next, help them prepare for submersions. Start slowly, by introducing a light trickle of water on their head. Then, gradually increase the amount of water until you can wet their entire head.
Finally, make a point to keep bath time fun. Be silly, make up games and keep your infant laughing.
Remember, the earlier you can make your little one feel at ease in the water, the easier it'll be to get them swimming and enjoying water throughout their childhood.
Sarah Clavin
Miller Swim School
6415 S. Mingo Rd., Tulsa, OK, 918-254-1988
Miller Swim School Jenks
525 W. 91st St. S., Tulsa, OK, 918-254-1988
---
Q: My 2-year-old son isn't saying as many words as my girls did at his age. My aunt said that the youngest kids are delayed because their older siblings talk for them. What can I do to help him catch up?
A: Your aunt's theory is a common one. However, research has consistently shown birth order does not impact speech-language development, even when older siblings speak for the younger ones. First, I recommend a hearing screening to rule out a mild hearing loss. ­The Tulsa Health Department offers hearing screenings, as do many pediatricians. ­ Thee second step is to get a speech-language evaluation to find out if he truly has a delay, how significant it is, and what may contribute to it. Strategies for helping him will vary depending on the reason for the delay. Until you can get more information to better direct your efforts, focus on long and silly back-and-forth games (peek-a-boo, gotcha), singing songs with hand gestures, reading books together and narrating what you think he might want to say. Avoid focusing on labeling objects or getting him to repeat words. Communication best develops through relationships.
Kassie Allison, Owner/Occupational Therapist
Greenhouse Pediatric Therapy
2033 W. Houston, Broken Arrow
11211 N. Garnett Rd., Suite B, Owasso
greenhouse@greenhousepediatrictherapy.com
918.994.7799
greenhousepeds.com
---
Q: My child is in the 2nd grade. Their school told me it is too early to test for dyslexia. How early can a child be tested for dyslexia, and what is the ideal age for testing?
A: When your child has success in academics (aside from reading) and other activities but struggles with foundational reading skills, it is time to seek testing. Your child grows and develops every day, so each day that passes without therapy intervention is a missed opportunity to close the gap between their potential and performance. Early signs of a learning struggle that might be dyslexia include difficulty learning to crawl, tie shoes, identify names and letter sounds, etc. The moment you see the sign is the ideal time for testing regardless of age or grade. Early testing can lead to early therapy intervention. However, if you suspect dyslexia in an older child, it is still a good idea to request an evaluation. The saying "better late than never" rings true, as treatment at any age can make all the difference!
Dr. Penny Stack, OTD, OTR/L, CLT
Dyslexia Center of Tulsa
8988 S. Sheridan Rd #D1,
Tulsa OK 74133
918.313.5518
www.dyslexiatulsa.com