Ask the Experts: December 2020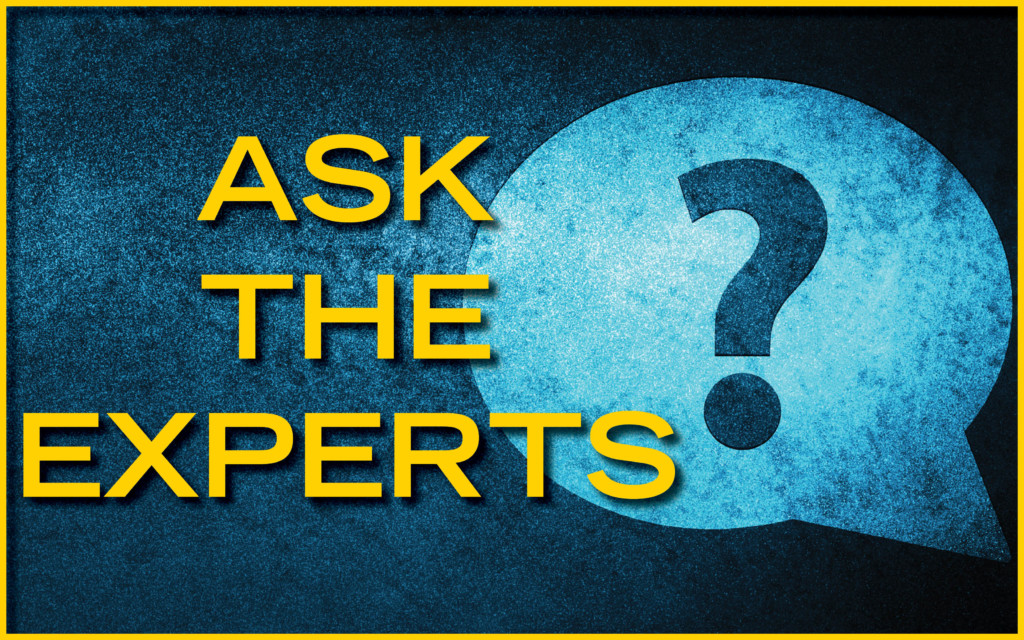 Each month in TulsaKids Magazine, local experts answer frequently asked questions from their area of expertise.
If you have a question you'd like to "Ask the Expert," feel free to contact the expert directly or email your question to tara.rittler@gmail.com.
---
Q: Doctor, my 4 year old has trouble eating meat, and can only eat chicken if it is cut into small pieces. The pediatrician says it is because of her large tonsils. Is that true?
A: Yes, your pediatrician is right. Large tonsils can cause significant problems eating certain solid foods, even to the point of causing delays in growth and weight gain. Typically these children will also have some other signs of tonsil and adenoid enlargement, including snoring, restless sleep, and mouth breathing. When we evaluate children with enlarged tonsils we include questions about all of these factors to determine if they meet established criteria for tonsillectomy and adenoidectomy. Studies have shown that the difficulty eating almost always resolves with surgery when these criteria are met.
Otolaryngologist David Hall, MD
Eastern Oklahoma Ear, Nose and Throat
Two Tulsa Locations: 5020 E 68th St. and 9343 S. Mingo Rd.
918.492.3636
www.eoent.com
---
Q: What is the difference between a 504 Plan and an Individualized Education Plan (IEP)?
A: A 504 Plan is often offered to a student who doesn't need special education services, but who could benefit from accommodations. An IEP is a more detailed plan that includes special education services as well as measurable goals for the student. Both 504 Plans and IEPs allow a student to receive accommodations as well as different services such as speech therapy, physical therapy, occupational therapy, and/or access to the special education team for support with instruction, class work and testing. In order to determine whether a student qualifies for an IEP, the school psychologist performs an extensive evaluation.
Drops of Hope Consulting, LLC
April D. Tate
918.633.3521
dropsofhopeconsulting@gmail.com
---
Q: How do I keep my baby and toddler warm in the car this winter?
A: Dress your child in thin layers to ensure that the straps can tighten appropriately. You can use a light blanket over the child's legs or put a jacket on backwards after the straps are already buckled. Don't forget a hat or mittens as children often need one layer more than adults to remain warm. If you have a long car ride, make sure that you remove extra layers from your child as the vehicle comes to a warm temperature. Keep a close eye on the younger children as they must stay rear facing at least until 2 years of age and are recommended to continue rear facing after 2 years of age if height and weight allow. Stay warm AND safe this winter!
Premier Pediatrics of Bixby
7814 E. 121st St. Bixby
918.943.5777
premier-pediatrics.com
---
Q. Giving Activities vs Toys: Why swimming lessons (and other kids' activities) make great Christmas gifts (even during COVID!)
A. Over the past several years, there has been a movement to gift experiences over toys. Many parents, myself included, are requesting that family members purchase gift certificates, equipment, or lessons for sports and other activities. Though many activities have been suspended due to health and safety concerns, there are still a few that are safe in this season: activities that are outdoors such as horseback riding or soccer, those offered in 1-1 lessons such as tennis or golf, and those in a UV-filtered swimming pool, such as swim team or swim lessons. Of these activities, swimming is the only one that can save your child's life. So, as you are shopping local this year, think outside the box or the boutique, and give a tennis racket or musical instrument with some lessons, or wrap up a swimsuit along with a set of classes. Gift your family member an activity they will use long after the toys have lost their shelf life.
Miller Swim School
6415 S. Mingo Rd., Tulsa, OK, 918-254-1988
Miller Swim School Jenks
525 W. 91st St. S., Tulsa, OK, 918-254-1988
---
Q: I've noticed that my son sometimes writes letters backwards even though he knows them. Could this be dyslexia?
A: Letter reversals are commonly thought of as a sign of dyslexia. However, not everyone who has dyslexia will have difficulties with reversing letters or numbers, and vice versa. Dyslexia is a language processing disorder. Letter reversals are typically due to spatial awareness (knowing how to put parts together to create an image) or ocular motor dysfunction (eye muscles working together to steady an object for visual interpretation). Both of these are separate from and not associated with the language processing centers of the brain. Left untreated, frequent letter or number reversals can make reading, writing, spelling, and math challenging and frustrating. An evaluation with an occupational therapist can help identify why he is writing letters backwards and with developing a treatment plan.
Dr. Penny Stack, OTD, OTR/L, CLT,
8988 S. Sheridan Rd #D1,
Tulsa OK 74133
918.313.5518
www.dyslexiatulsa.com
---
Q: My child has sensory issues. How do I get them to wear a mask all day at school?
A: This question is on a lot of parents' minds. The first thing I recommend is to buy the right size. Make sure it's for pediatric wearers. Second, it's important to include your child in the selection of their masks. Take into consideration current sensory needs. For example, don't buy a scratchy paper mask if you know your child has issues with clothing tags.
I strongly advocate using a visual social story. Many children have issues with transitions, so a visual story that you read with them lessens their anxiety and creates space to discuss their feelings or fears. Social stories should also present the expectations you and the school will have about keeping the mask on and asking for help if it causes discomfort. Find printable social stories at www.theOTtoolbox.com.
Discuss why, how and when they need to wear a mask. Talk about how the mask feels when they put it on and which mask feels the best. Lastly, let them wear the mask for small increments of time; set a timer if needed. At home, they can get used to wearing the mask, and you can find out what bothers them about it. If you have any questions, we are here for you at HTRPediatrics!
Christy Davison, COTA/L
HTR Pediatric Therapy
6715 E. 41st St., Tulsa
918.806.0106
htrpediatrics.com
---
Q: What are some dental tips for my preteen?
A.Be proactive! Plan mealtimes and snack times and make sure your child is drinking water. Children should be brushing twice a day, once in the morning and once at night for two minutes. It can be helpful to get your child a timer or even play a two-minute song while they brush their teeth. Start flossing your child's teeth as soon as they begin touching each other, and it is okay to do it for them until they can do it themselves. To make it fun, grab some different colored floss sticks! Interceptive orthodontics can start as young as seven years old, so consider visiting with an orthodontist around that age if your dentist thinks it's needed. Diet is super important for your child's teeth. Try cutting back on sugary food and drinks, and don't forget water is their best friend! Give your child plenty of positive reinforcement, good habits take time to develop, but the reward of healthy teeth lasts a lifetime.
Dr. Ryan Roberts, DDS
On the Cusp Pediatric Dentistry & Orthodontics
South location: 8222 E. 103rd St.
Midtown location: 4444 S. Harvard Ave.
918.921.8822
onthecuspdds.com
---
Q: With international travel still questionable, is there someone at World Travel who can help our family see the USA?
A: You don't have to leave the USA for a fabulous getaway. And our travel advisors don't just help clients create international itineraries or make cruise arrangements. They help with domestic vacations in a big way, too, customizing travel packages as unique as the clients and building trips that match individual preferences and budgets. Rent a car to admire Bryce Canyon. Fly to San Francisco to explore Muir Woods. Take a weekend jaunt to a Branson resort. We can assist with finding the best airline, hotel and car rental options, secure dining choices, shows and tours and even identify unique lodging as an alternative to hotel stays. The options are still endless. We do it all — adding value and saving our clients' money along the way. Let us be your guide in the new age of travel.
Alex Eaton, World Travel Service
7645 E. 63rd St.
Tulsa, OK 74133
918.743.8856
www.WorldTravelToday.com