Ask the Experts: March 2020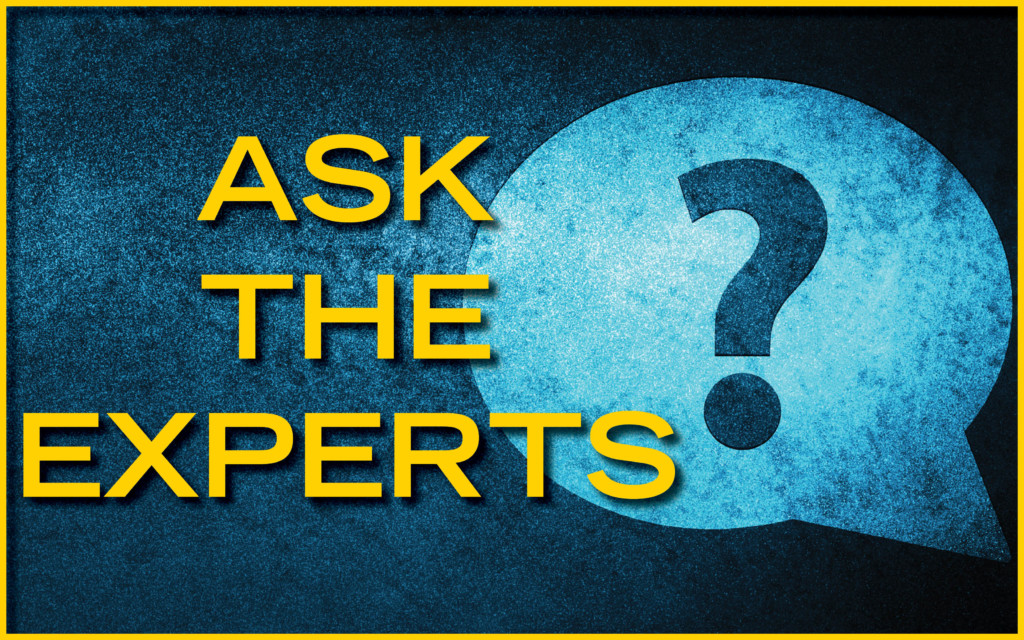 Each month in TulsaKids Magazine, local experts answer frequently asked questions from their area of expertise. Our current experts represent HTR Pediatric Therapy, Miller Swim School, Dyslexia Center of Tulsa and On the Cusp Pediatric Dentistry & Orthodontics.
If you have a question you'd like to "Ask the Expert," feel free to contact the expert directly or email your question to tara.rittler@gmail.com.
---
Q: My child's therapist keeps giving us homework after sessions. Life is so busy, and I sometimes forget to do these exercises! How important is it to complete the home exercise program (HEP)? Does it really make a difference?
A: YES! The home exercise program (HEP) is fundamental to your child's therapy program. Patients who are complient with their HEP are more likely to achieve their goals and demonstrate greater therapeutic gains and physical function. The HEP improves mobility, endurance, function and improvement with muscle memory, allowing the patient to progress to the next level during one-on-one therapy.
These guidelines will help you have success with the HEP:
PURPOSE: It is important for your therapist to share the goal of skilled therapy interventions.
MATCH: You and your child should have met and made a positive connection with the therapist.
BE HONEST: Communicate with your therapist if you are unable to meet HEP goals or experience difficulties.
PLAN AND PREPARE: Schedule 10-15 minutes a day to perform exercises. Your therapist should assist you in keeping it simple and achievable. The HEP is not meant to be overwhelming, but should help your child thrive in therapy.
Working as a team, you and your therapist can make HEP work for you!
Amanda Caperton, PT, DPT
HTR Pediatric Therapy
6715 E. 41st St., Tulsa
918.806.0106
htrpediatrics.com
---
Q. My child seems to be good at reading, but his test scores are much lower than they should be. He wants to do well. Is he just a bad test-taker or could it be something else?
A. I don't believe anyone is a bad test-taker. Test taking is a skill that is not typically taught. For some, test taking can provoke anxiety, which can override the ability to recall the required information, particularly with timed tests.
A professional evaluation of Executive Cognitive Function, required for learning and test taking, would help to rule out any learning disability, dyslexia, hearing or visual deficits. An evaluation can identify if there is an underlying reason for recall, organization of thoughts or written or verbal communication difficulties that occur at the time of the test. Proper therapy treatment along with accommodations could be very helpful in ensuring test performance matches your child's abilities.
Dr. Penny Stack, OTD, OTR/L, CLT, Founder & Owner Dyslexia Center of Tulsa
8988 S. Sheridan Rd #D1, Tulsa, 74133
918.313.5518
www.dyslexiatulsa.com
---
Q. What is sleep dentistry or sedation dentistry, and why would my child need it?
A. A pediatric dentist's goal is always to provide the safest and most pain-free treatment to a child. Occasionally, a pediatric dentist will recommend that a child undergo some form of sedation to safely and comfortably allow all dental treatment to take place.
There are multiple sedation options for a child from conscious sedation to general anesthesia. It is all based on the dentist's recommendation, the parent's comfort level and the needs of the child.
Conscious sedation is when a child is still awake and responsive, he/she is just calm and relaxed. General anesthesia is when the child is completely asleep and pain free; an anesthesiologist or a certified nurse anesthetist would be there during general anesthesia to administer medications and monitor the child.
Possible reasons a child may need sedation or sleep dentistry are: a child has high anxiety or fear when it comes to treatment; a large amount of restorative work is needed and would be best done in one appointment; a child needs extractions or other treatment that might be difficult for the child to tolerate while awake; if a child is medically compromised or has disabilities.
Sedation dentistry is completely safe and everyone is different. Sometimes sedation is the best route for treatment.
Dr. Ryan Roberts, DDS
On the Cusp Pediatric Dentistry & Orthodontics
South location: 8222 E. 103rd St.
Midtown location: 4444 S. Harvard Ave.
918.921.8822
onthecuspdds.com
---
Q. What can I do to help prepare my child for swim class?
A. Great question! There are a few key things we highly recommend prior to (and even during) coming to swim class.
1. Utilize your time in the tub!
Up to this point, you have most likely spent lots of time with your child in the bath, and, whether you realized it or not, the bath is the BEST place to start working on those swimming skills with your children!
Try conditioning skills at home before and after lessons:
Try on goggles to get your child comfortable with how they feel and how they can see underwater
Blow bubbles in the water
Slowly pour cups of water over your child's head
Have child lie on their back with their ears in the water.
2. Put them in the shower!
The sensations of water in a child's ears, eyes and nose can be uncomfortable at first. The more exposure they can have to those sensations ahead of time, the better! Make it fun! Bring toys and cups and your child's favorite bath toy into the shower.
3. Encouragement and Positive Affirmations.
Speak positively about swim lessons, the water and the experience. Praise your child for learning a new skill, and encourage them through the difficult ones. There is power in positive words and affirmations!
Miller Swim School
6415 S. Mingo Rd., Tulsa, OK, 918-254-1988
Miller Swim School Jenks
525 W. 91st St. S., Tulsa, OK, 918-254-1988
---
Comments
comments