Ask the Experts: October 2020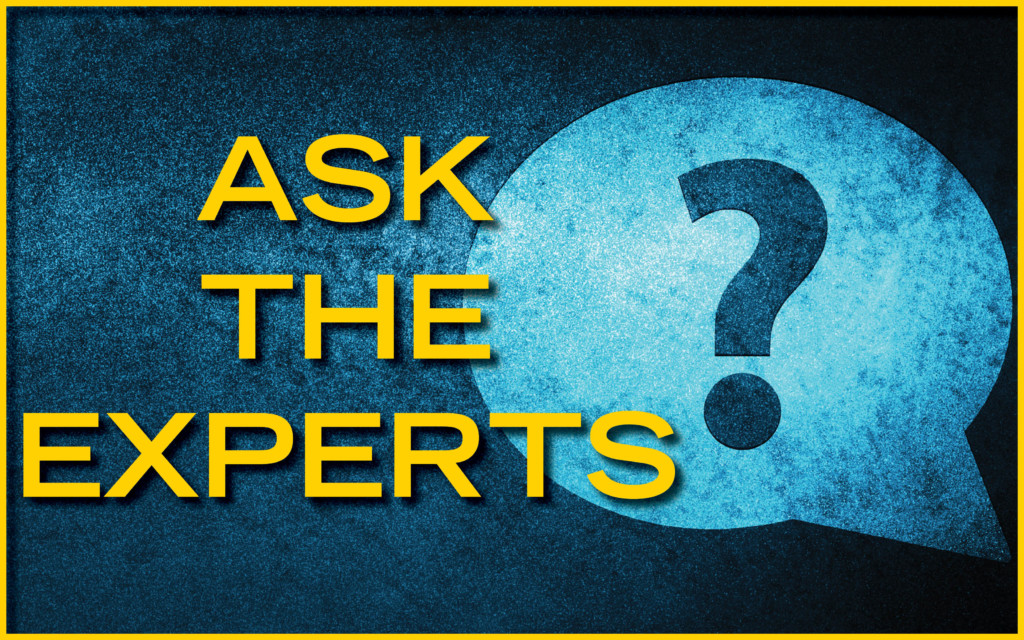 Each month in TulsaKids Magazine, local experts answer frequently asked questions from their area of expertise.
If you have a question you'd like to "Ask the Expert," feel free to contact the expert directly or email your question to tara.rittler@gmail.com.
---
Q: What is the value of using a travel agency; especially, during the coronavirus pandemic?
A: World Travel, Oklahoma's premier agency, has been in business for over 60 years. We've helped tens of thousands of clients customize travel plans, from simple car/hotel reservations to intricate global excursions, while weathering every storm, including 9/11, the SARS and EBOLA outbreaks and multiple recessions. Because of our size and experience, the agency has the buying power and know-how to deliver the industry's best guidance and value. Our clients receive cost savings, free upgrades and credits as well. Our advisors know the rules and regulations to help our customers navigate their way through the complexities of travel planning and decision-making, such as helping acquire up-to-date passports, TSA pre-check approval and assistance with COVID testing inquiries. In this new age of travel, we serve as a loyal partner and guide, working with each client all the way from the planning stage to the moment of return.
Alex Eaton, World Travel Service
7645 E. 63rd St.
Tulsa, OK 74133
918.743.8856
www.WorldTravelToday.com
---
Q. Safer Water, Safer Swimmers – How your swimmers can stay safe in the water this winter!
A. Experts say that drowning knows no season. During this season of COVID-19, drownings have increased significantly. With the increased amount of time spent at home and the lake, now is the time to focus on water safety with your families. Regular, comprehensive swim lessons reduce the rate of drowning by 88%. Furthermore, according to the CDC, pools with proper levels of chlorine and UV filtration systems are one of the cleanest environments to be in. Therefore, we encourage families to participate in weekly swim lessons at a facility, like Miller Swim School, that promotes safe water and safe swimmers in a safe, clean environment for families.
Miller Swim School
6415 S. Mingo Rd., Tulsa, OK, 918-254-1988
Miller Swim School Jenks
525 W. 91st St. S., Tulsa, OK, 918-254-1988
---
Q: My son hates going to reading tutoring and honestly isn't making much progress, but he needs the practice. Do you have any suggestions?
A: Dyslexia is so much more then reading struggles. If it were as simple as just re-teaching how to read, long-term tutoring would not be in the experiences of those who struggle with dyslexia. Tutoring focuses on the issue at hand. This could be current schoolwork or re-learning a concept to keep up with school assignments. Occupational and Speech Therapy delves much deeper to explore the "why" behind the struggles you see and your child experiences. There is always an underlying reason why someone has difficulty with reading. For some, reading difficulties are due to less-than-average ability in memory, or they may be unable to accurately process what they see or hear or unable to associate sounds with letters. Understanding the "why" is the first step to reading success. Accommodations and strategies are only a piece of what of is helpful. Without treating the "why," many children go from one reading program to the next without ever making permanent change, leaving them frustrated and often on an academic or career trajectory that does not really reflect their true potential.
Dr. Penny Stack, OTD, OTR/L, CLT,
8988 S. Sheridan Rd #D1,
Tulsa OK 74133
918.313.5518
www.dyslexiatulsa.com
---
Q: When my child had her physical therapy evaluation done, she was seen by a physical therapist. Now, however, she is being seen by a physical therapist assistant. Will she still receive quality care?
A: Yes! A practicing physical therapist assistant has received an Associate of Applied Science in Physical Therapy, completed at least 520 hours of clinical experience under a licensed clinical instructor, and most importantly, passed the National Physical Therapy Exam. All therapists are also required to take continuing education courses each year to keep knowledge fresh and up-to-date with new and innovative treatment ideas. The physical therapist creates goals specific to your child. Then, the physical therapist assistant uses his or her best clinical judgment to help your child achieve those goals. The supervising physical therapist and treating physical therapist assistant are working as a team behind the scenes to make sure your child is receiving the best possible therapy they can for their specific needs! At HTR Pediatric Therapy, our aim is provide the best therapy team for your child to meet his or her goals. Rest assured, your physical therapist assistant is equipped with the knowledge and heart to provide your child with quality care.
Ashley Dozier, PTA
HTR Pediatric Therapy
6715 E. 41st St., Tulsa
918.806.0106
htrpediatrics.com
---
Q: What are good dental habits to begin at birth for children?
A. Cavities are contagious! Avoid sharing utensils or food, blowing on food to cool it off, tasting from the spoon, putting pacifiers in your mouth, or kissing on the lips. Do make cleaning part of your feeding routine, clean your baby's mouth after each feeding with a moistened gauze or washcloth, even for infants with no teeth. There are even infant finger toothbrushes you can buy! Do use fluoride! Use fluoride toothpaste once your child starts getting teeth, brush with a soft toothbrush with a smear of the fluoride toothpaste, twice a day. Try not to let your child fall asleep with a bottle of milk or juice, it is like bathing your child's teeth in a puddle of sugar, which we do not want to do! By the time your child is a year old, it is time to throw that bottle out and drink from a cup. Tooth decay can occur as early as 6 months old, so do not wait until your child is 2 or 3 years old before taking them to the dentist. Lastly, give breastfeeding your best effort! The action of breastfeeding helps to form the palate (roof of mouth), help build jaw muscles, and encourages nasal breathing which helps avoid crowding.
Dr. Ryan Roberts, DDS
On the Cusp Pediatric Dentistry & Orthodontics
South location: 8222 E. 103rd St.
Midtown location: 4444 S. Harvard Ave.
918.921.8822
onthecuspdds.com
---