Ask the Experts: September 2023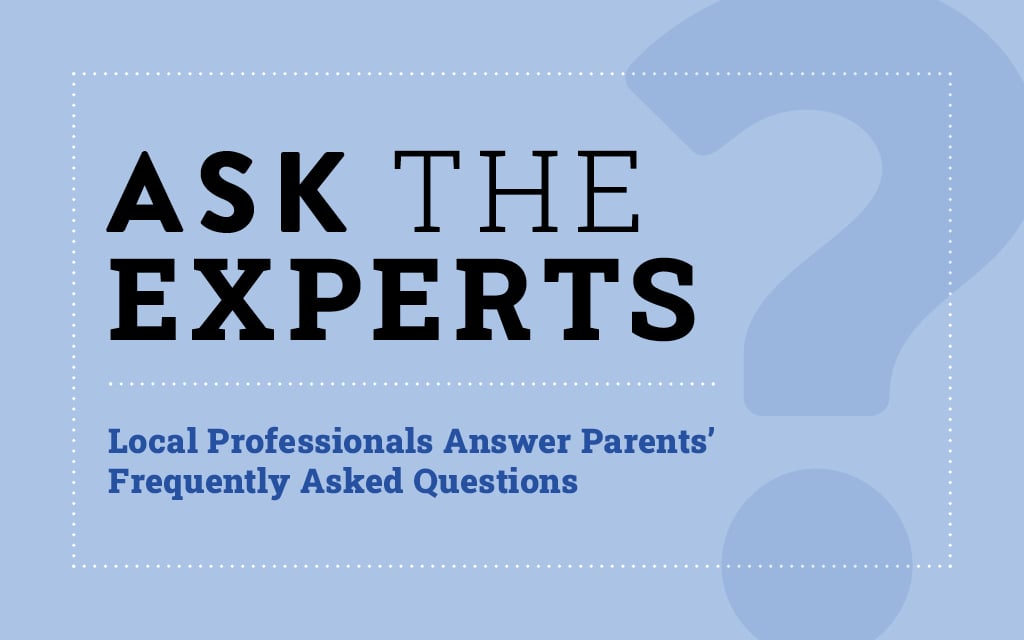 Each month in TulsaKids Magazine, local experts answer frequently asked questions from their area of expertise.
If you have a question you'd like to "Ask the Expert," feel free to contact the expert directly or email your question to tara.rittler@gmail.com.
---
How can sensory strategies help my child go to sleep and stay asleep?
Sleep is a vital part of our lives and helps to restore our energy and prepare us for the day ahead.
These recommendations may help:
Create and Maintain a Routine: It is important to create good sleeping habits and create a positive mindset about going to bed. A bedtime routine is a signal to our body that we are about to go to sleep. Find a bedtime routine that works best for you and your child. It does not have to be long or elaborate as long as you are consistent.
Reduce Screen Time Before Bed: Bright screens stimulate the brain and make it more difficult for our brains to relax and to fall asleep. Try to limit the amount of screen time your child is engaging in before bed. A gradual decrease in screen time may be best for children who rely on electronics.
Create a Relaxing Sleep Environment: There are a variety of strategies that can be used that depend on your child's needs and preferences. Here are some soothing ideas:
Keep the room cool
Weighted blanket for deep pressure input
Sound machine if noises are not distracting
Blackout curtains if light is bothersome
Brooklyn Moore, MOT, OTR/L
HTR Pediatric Therapy
6846 S. Canton Ave., Suite 120, Tulsa
918.806.0106
htrpediatrics.com
---
How can I ensure my children's educational needs are covered in my estate plan?
Ensuring their children's educational needs are met is a commendable goal many parents prioritize. In estate planning, one powerful tool to help parents achieve this goal is the Education Trust. This type of trust is specifically designed to fund your children's education, from school fees to college tuition. You can allocate assets and stipulate how they're disbursed, ensuring funds are used strictly for educational purposes. Additionally, you may consider 529 Savings Plans. These are tax-advantaged financial accounts dedicated to educational expenses.
As your children grow up, their educational needs may change. Regularly updating your estate plan will help you keep up with these changing conditions. Of course, collaborating with an estate planning attorney ensures your plan effectively addresses your children's educational future. Your proactive planning today can be their academic security tomorrow.
Trevor Riddle
Riddle Law, PLLC
110 S. Hartford Ave., Suite 2548, Tulsa
918.779.1446
trevor.riddle@riddle.law
riddle.law
Scheduling
---
The ultimate new parent's guide to baby swim lessons:
1. Start Early. The sooner you can introduce your child to water the better.
2. Have a Swim Diaper (or Two) Ready. Reusable ones work best!
3. Pack the Right Bag. Bring a towel and a change of clothes for you and your baby.
4. Arrive Early. Give yourself extra time for the drive, getting dressed, using the restroom or changing diapers.
5. Set Realistic Expectations. Our instructors work hard to make classes fun and productive. But keep in mind there may be challenges. If your baby is having a hard day in swim class, try to remain calm and have fun. The more relaxed you are, the more relaxed they will be.
6. Keep an Open Mind. You might be surprised by how baby swim classes are structured. It might seem like a lot of playtime, with no real swim learning taking place. But our classes and curriculum were created with milestones and skills in mind – and they work!
7. Ask Questions. Instructors can provide tips for what to work on at home or let you know why we do things a certain way.
Sarah Clavin
Miller Swim School
4 Locations in Tulsa, South Tulsa, Jenks and Owasso
918.254.1988
millerswimschool.com
---
How can I get my kid excited to see the dentist?
When it comes to dental hygiene and dentist visits, parents are the best role models for kids. Parents and children share very similar dental issues. Kids are excited if parents are excited, so even if the parent has high anxiety about going to the dentist, it is important that they hide that scary feeling and put on a smile for their kids. Choosing a dentist that can see the whole family is an amazing way to lead by example.
Another way to lead by example is to brush your teeth with your kids or to take part in brushing their teeth with them. Until a child can tie their shoes on their own, they do not have the necessary dexterity to brush their teeth completely on their own. Brushing your teeth is the best way to ensure cavities are kept to a minimum. That being said, most kids fight parents who try to brush their teeth. We all have to do things we don't love, but eventually it will become a habit. It's a parent's job to ensure that the habit forms.
Parents are the true heroes when it comes to oral health, so be the hero!
Dental Depot
dentaldepot.net