Ask the Experts: July 2020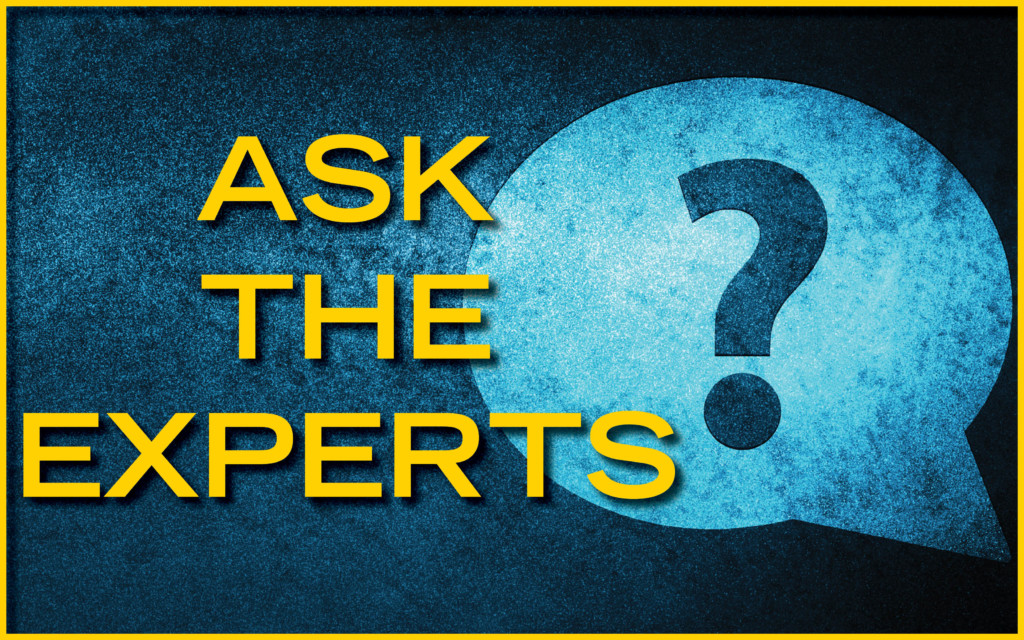 Each month in TulsaKids Magazine, local experts answer frequently asked questions from their area of expertise.
If you have a question you'd like to "Ask the Expert," feel free to contact the expert directly or email your question to tara.rittler@gmail.com.
---
Q. How can life insurance be a life-saver for your child or grandchild?
A. One thing COVID-19 has shown us is you cannot predict the future. While you can't predict the future, you can protect your child's future insurability. By purchasing life insurance while your child or grandchild is young and healthy, you can guarantee them a lifetime of coverage regardless of pre-existing health conditions, provided sufficient premiums are paid. For example, if you have a family history of diabetes, MS or other health conditions, it's important to build a solid foundation for your child with a policy that guarantees life insurance protection later in life even if they develop a medical condition. It's also wise to take advantage of lower youth rates because costs increase with age. Insuring loved ones now can provide a stress-free lifetime of financial security for your family – something everyone can appreciate.
Andre' L. Thomas, FIC
Financial Representative
Modern Woodmen Fraternal Financial
918.630.5451
Andre.L.Thomas@mwarep.org
---
Q: What changes has HTR made to ensure safe service delivery during COVID-19?
A: HTR has implemented the following guidelines following WHO and CDC recommendations to provide safe therapy services:
We maintain a closed lobby due to the inability to achieve social distancing.
Scheduling is offset so that social distancing can be maintained during treatment.
All patients and therapists complete screening questions and have temperature checked prior to starting therapy.
One adult will be allowed into each session with the child receiving services.
Parents, therapists, and patients wear masks during treatment sessions.
Handwashing is completed prior to and following therapy sessions.
All therapy areas and materials are sanitized between visits.
An in-clinic or home therapy visit can be converted to a teletherapy visit if a child or individual in the home shows any signs of sickness, or if the child is not able to attend the visit in person. Please feel free to call our office at 918-806-0106 with any questions. We appreciate your patience and understanding during this time.
Kim Knapp, PT, Owner
HTR Pediatric Therapy
6715 E. 41st St., Tulsa
918.806.0106
htrpediatrics.com
---
Q: What is the difference between a crown and a filling for children?
A. Tooth decay is the number one chronic childhood illness, with 42% of children ages 2-11 suffering with cavities. That is why the American Academy of Pediatric Dentistry recommends bringing your child in at their first tooth and then every 6 months to prevent tooth decay!
Fillings and crowns are the most common types of dental restorations to treat tooth decay (cavities). The goal of dental restoration is to return the tooth to its original function so your child can eat sleep and play without any discomfort. Dental fillings are designed to close off space where bacteria can enter, as well as help prevent further decay. A crown (or "cap") covers an entire tooth just like a hat on your head. A "cap" is used when there is too much decay to use a filling, but again the goal is to restore the health of the tooth for longevity. There are pros to both a crown and a filling, it will depend on the situation as to which one will be used!
A filling is less expensive in the short term and great for small cavities and there are tooth colored filling options to preserve aesthetics. A crown is more durable and less expensive in the long term and there are different options as well when it comes to color; porcelain for aesthetic reasons or stainless steel. Finding a dental home is best to prevent tooth decay for your little one!
Dr. Ryan Roberts, DDS
On the Cusp Pediatric Dentistry & Orthodontics
South location: 8222 E. 103rd St.
Midtown location: 4444 S. Harvard Ave.
918.921.8822
onthecuspdds.com
---
Q. Should we continue to practice swimming once summer is over?
A. As kiddos head back to school, it is important to remember that though summer is over, learning to swim is a process that requires ongoing repetition and practice. Here are just a few benefits (beyond the obvious benefits of safety and drowning prevention) of swimming in a year-round program:
Skill maintenance: Taking a prolonged period of time off leads to regression in skills.
Skill building: Swimmers are continually building on the set of skills they already have.
Academic and social benefits: The consistency of the program allows children to build new relationships with peers and instructors in a high-trust, low-risk environment.
Physical fitness: Swimming is a low-impact, cardiovascular workout that helps kids stay healthy year round.
Improved coping skills: Children who learn to swim at an early age are more comfortable coping with new and unfamiliar situations. As children learn to thrive in undefined situations and overcome fears in the water, they build confidence in their ability to handle themselves in new and unknown circumstances.
Miller Swim School
6415 S. Mingo Rd., Tulsa, OK, 918-254-1988
Miller Swim School Jenks
525 W. 91st St. S., Tulsa, OK, 918-254-1988
---
Comments
comments