Ask the Experts: May 2022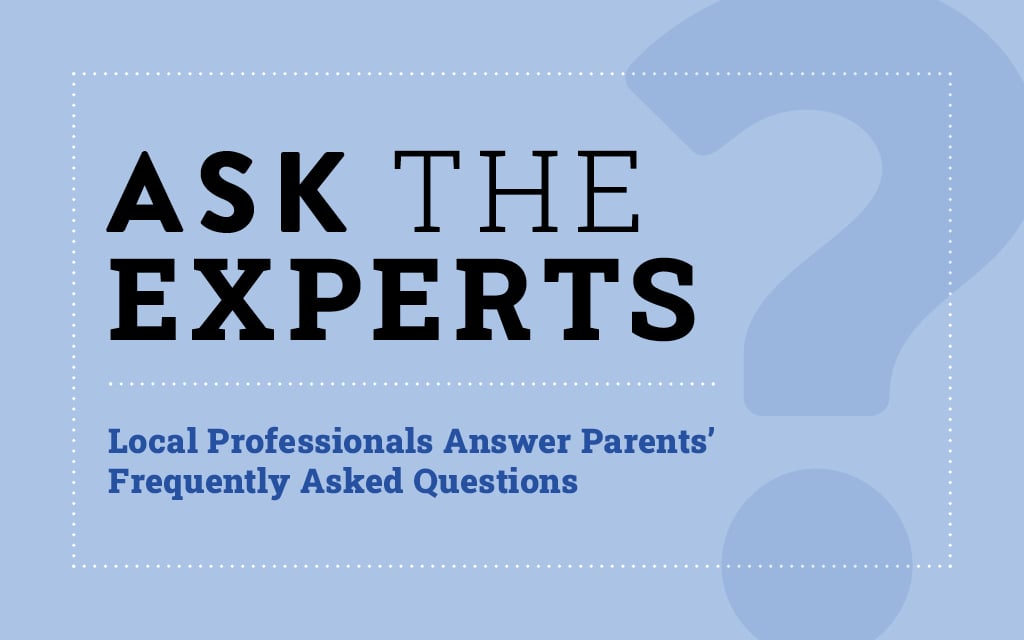 Each month in TulsaKids Magazine, local experts answer frequently asked questions from their area of expertise.
If you have a question you'd like to "Ask the Expert," feel free to contact the expert directly or email your question to tara.rittler@gmail.com.
---
Q: May is Sex Ed for All Month. Why is sexual health education important for young people and what role can parents play?
A: Parents are the first and primary educators about health and relationships. Caregivers should talk with their children early, in age-appropriate ways, as they learn, grow and begin to ask questions about their bodies. Sex ed deepens a young person's understanding and provides the knowledge and skills to make healthy decisions. High-quality, medically accurate, inclusive sexual health education supports positive health outcomes in the future. Sex Ed for All Month is an opportunity to raise awareness and call for real investment in sex education in schools and communities across the country. Sex education is about so much more than risk reduction and disease prevention; young people deserve holistic sex education that equips them to develop healthy relationships, make healthy decisions and plan for their futures. Positive sexual health education and meaningful conversations with trusted adults at home provide the support young people need as they grow into young adults.
Heather Duvall, Executive Director
Amplify Youth Health Collective
918.794.9073
amplifytulsa.org
info@amplifytulsa.org
---
Q: Are lice really common at summer camps? How do I protect my child?
A: The prevalence of lice depends a great deal on the age and gender of the campers. Lice is most common in girls aged 4 to 12. At Lice Clinics of America, we have screened camps where more than 10% of campers were positive, but it's usually closer to 5-8%.
If you are concerned your child may have lice, have them professionally treated BEFORE arriving at camp to avoid the embarrassment of being sent home. To protect your child from exposure, use peppermint repellant sprays on jackets, backpacks, caps, as well as campers. Peppermint makes your child less inviting to lice looking to spread.
Before your child returns from camp, it would be wise to have them screened by a professional before reintroducing them to the home. Remember, cheer, dance and gymnastics have the highest level of lice, followed closely by church camp. Stay alert!
Wade Huntsman
Owner, Lice Clinics of America – Midsouth
3421 E 21st Street, Tulsa
918.779.0001
info@LiceClinicsMidsouth.com
LiceClinicsMidsouth.com
---
Q: My 16-year-old daughter has always struggled academically. She was diagnosed with ADD and did much better after getting on Vyvanse in middle school, but she's continued to struggle with spelling and reading, despite being smart. Could she have dyslexia? If so, is it too late to get an assessment, and would she have to get on an IEP?
A: Diagnostic testing does not directly require an IEP. Many families get testing and treatment outside of school without choosing to seek IEP or 504 services from the school. At this time in your daughter's life, the importance of testing is twofold. First, it will permit her to request increased time and perhaps have questions read to her via audio on the ACT, and it will open the door to seek accommodations in higher education. Second, it opens the door for treatment to begin now. It is never too late to improve our brain's ability to process what we see and hear for reading to become easier. A diagnostic test is recommended by a neuropsychologist or clinical psychologist. An evaluation through DCT will enable us to develop a treatment plan.
Dr. Penny Stack, OTD, OTR/L, CLT
Dyslexia Center of Tulsa
8988 S. Sheridan Rd #D1,
Tulsa OK 74133
918.313.5518
www.dyslexiatulsa.com
---
Q: National Water Safety Month – What does it mean for us?
May is National Water Safety Month, and the American Red Cross wants to ensure that every member of your family becomes water competent, parents and children alike. This means being water smart, having swimming skills and knowing how to help others. Children and adults should learn to swim so they at least achieve the skills of water competency. This means they should be able to enter the water, get a breath, stay afloat, change position, swim a distance and then get out of the water safely. Layers of protection are essential to help prevent drowning:
Provide close and constant attention to children you are supervising in or near water.
Fence pools and spas with adequate barriers, including four-sided fencing.
Children, inexperienced swimmers, and all boaters should wear U.S. Coast Guard-approved life jackets and swim in lifeguard-approved areas.
Sarah Clavin
Miller Swim School
6415 S. Mingo Rd., Tulsa, OK, 918-254-1988
Miller Swim School Jenks
525 W. 91st St. S., Tulsa, OK, 918-254-1988
---
Q: My 3-year-old son has a lot of words, but it is hard to understand him most of the time. I know some sounds develop when kids are older, so I don't know if this is normal for his age. Does he need speech therapy?
The main consideration is whether difficulty being understood is causing increasing or persistent challenges with daily function (frustration, difficulty getting needs and wants met). Some sounds continue to develop into early elementary school. Three-year-olds should be able to say k, g, f, t, d and n sounds the right way in words most of the time. Parents can typically understand about 80% of what their 3-year-old says, and other people should understand 50-75%. If he struggles with the above letter sounds, or his speech isn't understandable by others at least half of the time, I recommend a hearing screening and an evaluation by a Speech-Language Pathologist.
Kassie Allison, Owner/Occupational Therapist
Greenhouse Pediatric Therapy
2033 W. Houston, Broken Arrow
11211 N. Garnett Rd., Suite B, Owasso
greenhouse@greenhousepediatrictherapy.com
918.994.7799
greenhousepeds.com