Ask the Experts: August 2021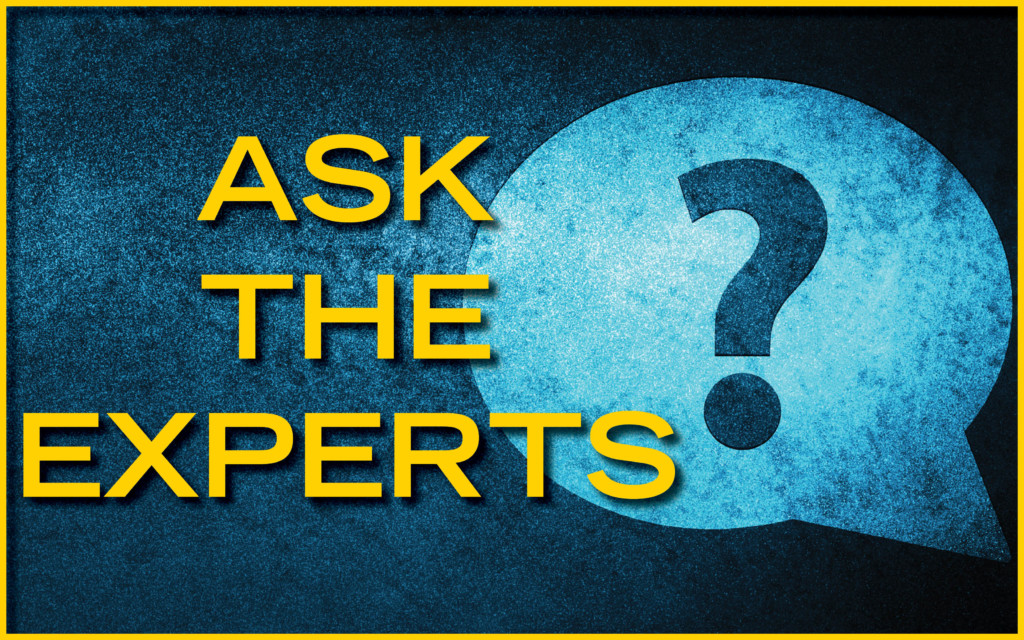 Each month in TulsaKids Magazine, local experts answer frequently asked questions from their area of expertise.
If you have a question you'd like to "Ask the Expert," feel free to contact the expert directly or email your question to tara.rittler@gmail.com.
---
Q: Should my kids continue swimming once summer is over?
A: As kids head back to school, it is important to remember that learning to swim is a process that requires ongoing repetition and practice. Here are just a few benefits (beyond safety and drowning prevention) of swimming in a year-round program:
Skill maintenance: Taking a prolonged break from lessons leads to regression in skills.
Skill building: Swimmers are continually building on the set of skills they already have. We like to say, "Summer swimmers are made in the winter."
Academic and social benefits: The consistency of the program allows children to build new relationships with peers and instructors in a high trust, low-risk environment.
Physical fitness: Swimming is a low impact, cardiovascular workout that helps to keep kids healthy year-round.
Improved coping skills: Children who learn to swim at an early age are more comfortable coping with new and unfamiliar situations. As children learn to thrive in undefined situations and overcome fears in the water, they build confidence in their ability to handle themselves in new and unknown circumstances.
Sarah Clavin
Miller Swim School
6415 S. Mingo Rd., Tulsa, OK, 918-254-1988
Miller Swim School Jenks
525 W. 91st St. S., Tulsa, OK, 918-254-1988
---
Q: Why would I see an occupational therapist to help my daughter with dyslexia? Doesn't she need to see a reading specialist?
A: The focus of a dyslexia diagnosis is on word reading, reading rate, fluency and comprehension. Dyslexia is a language processing disorder. The ability to visually focus and process what is seen does not cause dyslexia, but it will impact the ability to read. Visually processing what we see is key, and a foundational skill required for reading success. Occupational therapy can evaluate visual perceptual and visual memory skills that impact letter and number reversals, placing letters in the correct order when spelling, reading comprehension, and skipping lines when reading, as examples. Ensuring strong visual memory and visual perceptual skills first will set your child up for success when working with the reading specialist.
Dr. Penny Stack, OTD, OTR/L, CLT
8988 S. Sheridan Rd #D1,
Tulsa OK 74133
918.313.5518
www.dyslexiatulsa.com
---
Q: How can I get my baby/toddler to start talking more?
A: There are so many fun ways to get your little one communicating with you. First, modeling language for them throughout your daily routines and activities is one of the most beneficial things you can do. You can use simple language such as "Wow! Banana is yummy, mmm!" or "Look, a blue car!" Narrate what you are doing during bath time, meals, play, and diaper changes. Read to them daily, and sing fun, interactive songs with gestures together, such as "The Itsy Bitsy Spider" or "Pat a Cake." Have them try to imitate gestures and sounds before words and phrases. These are the building blocks for language. Another great way to help them communicate at a young age is to pair simple baby signs with words while modeling, such as "more," "all done," "please," "eat," and "drink." Using signs can help facilitate language acquisition in young children and gives them a way to communicate before they can say the words! Most of all, have fun engaging with your little ones and enjoy watching them grow and learn!
Hannah Kenneweg, M.S., CCC-SLP
HTR Pediatric Therapy
6715 E. 41st St., Tulsa
918.806.0106
htrpediatrics.com
---
Q: What are the biggest challenges in the travel industry that I should be aware of as I gear up to take a long-overdue family vacation?
A: My advice is to use a travel advisor now more than ever. World Travel stays abreast of what is happening in the airline, hotel and car rental businesses. We keenly monitor COVID-related regulations and restrictions within the U.S. and abroad. Travel is coming back with a vengeance, and it's great to see, but be prepared for potentially longer lines checking in, getting through TSA and going through customs. Hotels and resorts are happy to have visitors back and have new cleaning protocols in place, but some spots are not fully staffed yet, so patience remains a virtue. If you plan to fly, know that airlines are working diligently to bring their fleets back and rehire furloughed pilots and flight attendants, but delays and cancellations are temporarily more commonplace than before the pandemic. It feels great knowing that the world is opening up, but we have to work together to minimize hurdles and maximize your travel experience. As always, thank you for letting us be your guide in the new age of travel.
Alex Eaton, World Travel Service
110 S. Hartford Ave., 3rd Floor
Tulsa, OK 74120
918.743.8856
www.WorldTravelToday.com
---
Q: Sometimes my child does not seem to hear me when I speak to them. How can I tell if they are not listening or are truly unable to hear me?
A: Hearing loss in children can have many causes. It could be as simple as the presence of ear wax or from fluid behind the eardrum, which can be easily treated by your child's PCP. IF there is no obvious reason for a suspected hearing loss, your child will need a hearing test by an audiologist, and subsequent medical evaluation by an ENT physician. Hearing loss in older children often goes undetected if routine hearing screens are not done by the school or PCP. Talk with your child's PCP and if the cause of hearing loss remains uncertain, then a formal evaluation is necessary from an otolaryngologist/ENT physician.
David W. White, MD Otologist
Eastern Oklahoma Ear, Nose and Throat
Two Tulsa Locations: 5020 E 68th St. and 9343 S. Mingo Rd.
918.492.3636
www.eoent.com