Ask the Experts: February 2023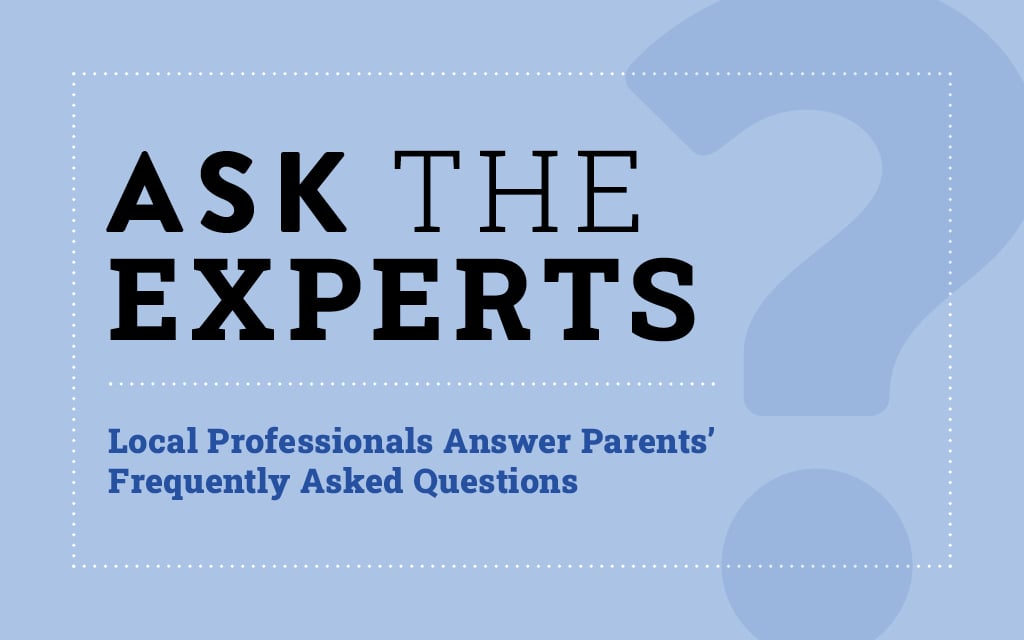 Each month in TulsaKids Magazine, local experts answer frequently asked questions from their area of expertise.
If you have a question you'd like to "Ask the Expert," feel free to contact the expert directly or email your question to tara.rittler@gmail.com.
---
National Children's Dental Health Month – "Brush, Floss, Smile"
The American Dental Association's National Children's Dental Health Month's theme is "Brush, Floss, Smile." Dr. Scott Kooken answered some common children dental health questions.
At what age should children have their first dentist appointment?
The first dental appointment should be when they get their first tooth, or earlier if they are having problems with lips, teeth and mouth.
When should children start brushing their teeth?
When they get their first tooth (usually in the lower front). Use a rice-size strip of fluoride toothpaste. I use a silicone toothbrush with my young children. It's easier for children to brush and my kids are actually excited to use them. Pair it with a good fluoride foam toothpaste and you will be set up for success!
Before teeth erupt, clean your infant's mouth with a warm washcloth after feedings.
Children can start flossing after they get their first molar. Avoid sweet drinks and drink plenty of water!
Are baby teeth important?
Yes! They hold the space for the adult teeth, so they don't come in crooked. Kids start to lose baby teeth around age six and get their first adult tooth around the same time. Children should get an orthodontic examination by the age of seven to assess spacing and bite.
Dr. Scott Kooken
Dental Depot
dentaldepot.net
---
Who may claim our child for tax purposes?
Oklahoma law provides that a judge may allocate the federal dependent tax exemption between divorced or separated parents. This falls under the court's authority to determine child support.
If no judge has made such a decision and the parents are not filing a joint return, only one parent may claim a child as a qualifying child. IRS rules can determine which parent may claim their child. The IRS rules contain tests to determine whether a child is a "qualifying child." The general rule is that the child will be the qualifying child of the parent with whom the child lived for a longer period during the year.
However, sometimes the child meets tests to be a qualifying child of more than one person. The IRS has tiebreaker rules for those situations. If each parent had the child for the same amount of time, the IRS treats the child as the qualifying child of the parent with the higher adjusted gross income for that year.
If you find yourself in a dispute about whether or not you may claim your child, or if you are unsure about your status, consult with an attorney and a CPA.
Danya Bundy, Trial Lawyer, Bundy Law Office
2509 E. 21st St., Tulsa
918.208.0129
bundylawoffice.com
---
Are there additional health benefits to swimming lessons besides safety?
Yes! Swimming is a full-body activity and benefits the physical body in many ways. Consistent swimming lessons help support strong muscle development, strengthen cardiovascular health, improve coordination and balance and even increase cognitive function. And best of all, swimming supports better sleep, as it requires a lot of energy!
Mental health is crucial as well. Swimming can help the mind relax, while releasing those feel-good endorphins. Confidence is gained through learning new skills or overcoming fears around the water. Swimming teaches students that they can achieve their goals through hard work and consistency. They build social skills when interacting with their classmates, instructor and other Miller staff members.
At Miller, we bring the FUN! Learning through songs and games, and later through drills as students progress, keeps that element alive. Fun radiates through our program and our core values. As water education experts and parents ourselves, we strive for happy and healthy swimmers!
Sarah Clavin
Miller Swim School
6415 S. Mingo Rd., Tulsa, OK, 918-254-1988
Miller Swim School Jenks
525 W. 91st St. S., Tulsa, OK, 918-254-1988
---
When should I refer my child to speech therapy?
So much development happens in the first 12 months of life. Around the end of 12 months, your child should be starting to say their first 1-2 words. Don't panic if they aren't yet! If you notice that between 12-18 months your child has still not started to say any words or babbling is limited, or if they don't respond to sounds/their name, these may be signs that you should see a speech-language pathologist (SLP).
Other common indicators include:
if you or others have difficulty understanding your child, even though they are old enough to talk
if they are not combining words at around ages 2-3
if they are more often pointing to items rather than verbally communicating
if they have difficulty following simple directions, cannot identify common items, or are repeating questions.
There are many other indicators that your child may need a referral. Any time that you feel your child is not where they should be with their communication, get an evaluation. If there is a problem, a therapist can give you recommendations to help increase your child's communication.
Christina Clark, M.S. CCC-SLP
HTR Pediatric Therapy
6846 S. Canton Ave., Suite 120, Tulsa
918.806.0106
htrpediatrics.com