Ask the Experts: May 2021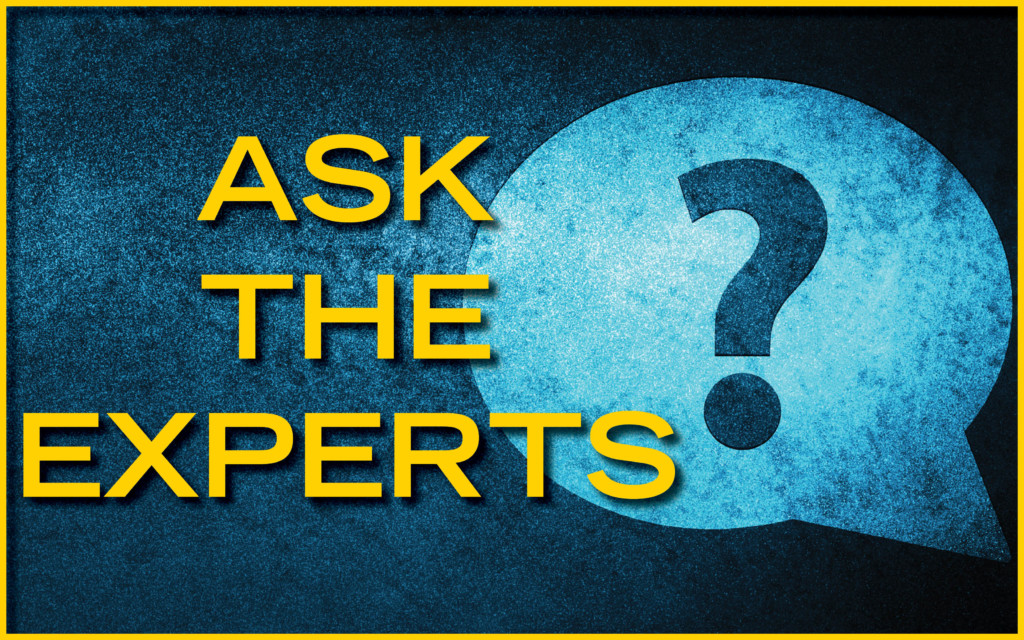 Each month in TulsaKids Magazine, local experts answer frequently asked questions from their area of expertise.
If you have a question you'd like to "Ask the Expert," feel free to contact the expert directly or email your question to tara.rittler@gmail.com.
---
Q: I read an article that said being barefoot is the best option for toddlers. Is this true?
A: While being barefoot can have some benefits for your kiddos, such as sensory development, strengthening and balance, it is not always the best choice. Some babies and toddlers begin developing irregularities in the formation of their feet early on, such as pronation (flat feet), supination (excessively high arches), internal rotation (pigeon toe) or toe walking. Allowing your child to walk around barefoot will not typically correct foot development irregularities that could be corrected with use of orthotics or shoe inserts. Once a child reaches the age of 7, the bones and muscles of the foot are completely formed, not allowing much room for correction, which in turn can contribute to ankle, knee, hip, and back pain later on.
If you notice your kiddo is displaying signs of flat feet, high arches, pigeon toe, or walking on their toes, contact HTR at (918) 806-0106 to talk to a Physical Therapist and find out if orthotics or inserts are right for your child!
Ashley Dozier, PTA
HTR Pediatric Therapy
6715 E. 41st St., Tulsa
918.806.0106
htrpediatrics.com
---
Q: I've noticed that your office signs at 61st and Memorial are gone. Have you relocated?
A: Yes! After 15 years at the Triad Center in South Tulsa, World Travel has a new home in the heart of downtown Tulsa's growth and development district.
We look forward to welcoming you to:
110 South Hartford Avenue, 3rd Floor
Tulsa, Oklahoma 74120
Make no mistake though. A change of space does not change our face. We are the same team ready to support you—only now, when visiting us, you'll enjoy a view of some art deco architecture and maybe grab a bite at a trendy new restaurant. And, World Travel has the same phone numbers, web and email addresses. However, we are refreshing our brand and will soon introduce you to it, along with our updated user-friendly website. Watch for exciting announcements on this and more in the coming weeks. As always, we are honored to be your guide in the new age of travel.
Alex Eaton, World Travel Service
110 S. Hartford Ave., 3rd Floor
Tulsa, OK 74120
918.743.8856
www.WorldTravelToday.com
---
Q: My daughter was recently recommended to have ear tubes placed? What are ear tubes and why would she need them?
A: Ear tubes are tiny grommet shaped tubes that are surgically placed in the eardrum. They relieve pressure in the ear and help to drain any persistent fluid that may be built up behind the eardrum. Common causes for these issues include recurrent ear infections, enlarged adenoids, or allergies. While ear tubes do not eliminate ear infections altogether, they tend to significantly decrease the frequency and severity of infections. They also help restore normal hearing that may be compromised from fluid behind the eardrum. Ear tube placement is one of the most common procedures performed on children as young as 6 months old. It is a very safe procedure that generally takes 10-15 minutes to perform with a typical 1-day recovery.
Jeremy Foon, MD, MPH
Eastern Oklahoma Ear, Nose and Throat
Two Tulsa Locations: 5020 E 68th St. and 9343 S. Mingo Rd.
918.492.3636
www.eoent.com
---
Q: How has COVID affected the mental health of children?
A: May is Mental Health Awareness month. The stress that our children have been under during the COVID pandemic has been immense. Whether due to proximity to someone ill, fear of spreading illness, or schooling from home, children have felt the changes in their environments. Rates of depression, anxiety, and suicide have risen. A variety of symptoms can be indicative of mental health concerns. Your child's pediatrician is trained to help guide your family to the appropriate resources and treatments. Reach out to your support system and encourage open communication with your children.
Dr. Morgan, MD, FAAP
Premier Pediatrics of Bixby
7814 E. 121st St. Bixby
918.943.5777
premier-pediatrics.com
---
Q: National Water Safety Month – What does it mean for us?
A.May is National Water Safety Month, and the American Red Cross wants to ensure that every member of your family becomes water competent, parents and children alike. This means being water smart, having swimming skills and knowing how to help others. Children and adults should learn to swim so they at least achieve the skills of water competency. This means they should be able to enter the water, get a breath, stay afloat, change position, swim a distance and then get out of the water safely. Layers of protection are essential to help prevent drowning:
Provide close and constant attention to children you are supervising in or near water.
Fence pools and spas with adequate barriers, including four-sided fencing.
Children, inexperienced swimmers, and all boaters should wear U.S. Coast Guard-approved life jackets and swim in lifeguard-approved areas.
Sarah Clavin
Miller Swim School
6415 S. Mingo Rd., Tulsa, OK, 918-254-1988
Miller Swim School Jenks
525 W. 91st St. S., Tulsa, OK, 918-254-1988
---
Q: We keep seeing signs of dyslexia. Our son spells his father's name with the right letters, but in the wrong order. He spells the word "feeling" as "fleeing." He may verbalize the correct spelling, but in writing, he does not get it right. Does this reversal of consonants suggest a mild form of dyslexia worthy of testing?
A: Letter reversals could be due to a variety of reasons. For example, eye teaming, or eye muscles not working together, could cause difficulties in processing what is being seen because it may appear as if the letters are shaking or moving. This is different than visual acuity. Visual acuity is the measure of the distance a person can see an object in focus. Another reason could be impairment of visual perceptual skills. In this case, the eye muscles are working together, but what he sees is not what you see.
Dyslexia is a language processing disorder. A person can have the visual challenges listed above but not necessarily have dyslexia. A person can have both. We can test to determine what is causing the reversals and develop a plan to increase those skills for learning success.
Dr. Penny Stack, OTD, OTR/L, CLT
8988 S. Sheridan Rd #D1,
Tulsa OK 74133
918.313.5518
www.dyslexiatulsa.com