Ask the Experts: June 2023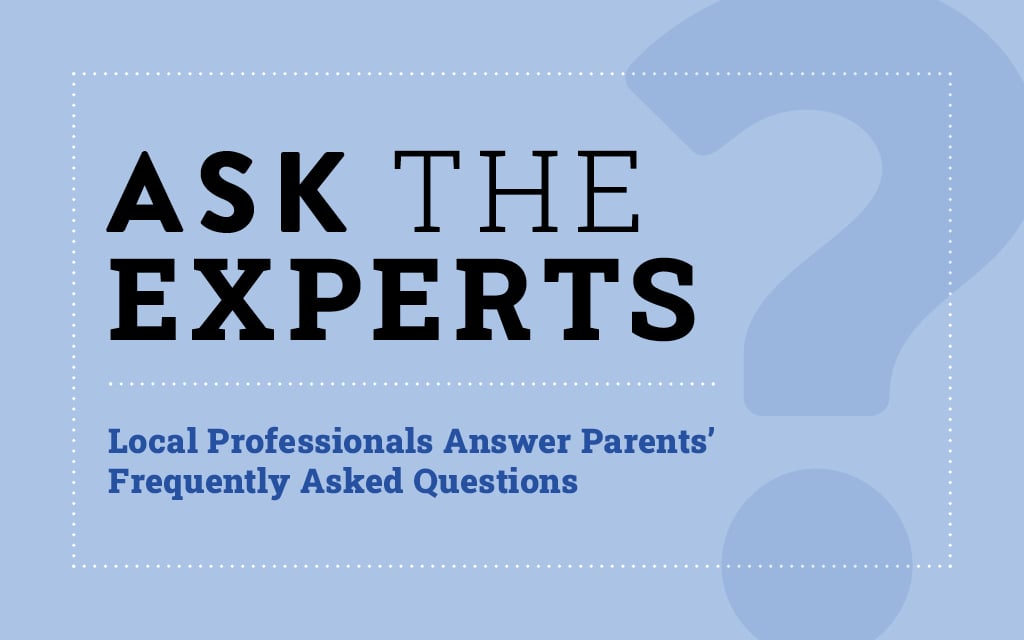 Each month in TulsaKids Magazine, local experts answer frequently asked questions from their area of expertise.
If you have a question you'd like to "Ask the Expert," feel free to contact the expert directly or email your question to tara.rittler@gmail.com.
---
What is the difference between a will and a trust?
A will is a legal document that states your wishes regarding the passing of your assets and the care of your minor children after your death. A trust, on the other hand, is a legal arrangement through which a trustee holds assets for beneficiaries, often used to avoid probate, maintain privacy and manage assets for those who may not be ready or able to do so themselves.
As a parent, you might need both a will and a trust. A will ensures that you can appoint a guardian for your children if they're still minors when you pass away. A trust, especially a revocable living trust, can provide financial stability for your children, allowing assets to be used for their benefit, often without the delays and public nature of probate.
Trevor Riddle
Riddle Law, PLLC
110 S. Hartford Ave., Suite 2548, Tulsa
918.779.1446
trevor.riddle@riddle.law
riddle.law
Scheduling
---
What is "shared parenting"?
Shared parenting generally refers to equal, or substantially equal, time with minor children. Unfortunately, both the written law and professionals in the legal community sometimes use words and phrases with distinct meanings interchangeably. For example, although "custody" is understood to mean decision-making authority, "physical custody" refers to the time a parent has a minor child in his or her care.
Oklahoma law includes a policy for shared parenting. The shared parenting statute, Okla. Stat. tit. 43 § 110.1, uses different phrases to describe shared parenting, including "substantially equal access" and "frequent and continuing contact." Broadly, courts may award shared parenting to both parents in the event of divorce unless the court determines that shared parenting would be detrimental to the child.
The statute also blurs the line between custody, or decision-making authority, and parenting time. It provides that a factor for a court to consider when deciding if shared parenting is appropriate is the ability of the parents to cooperate on issues related to their minor children. That is also a factor for determining whether parents should share joint legal custody or if one parent should have sole custody, neither of which is the same thing as parenting time.

Aaron Bundy, Trial Lawyer
Bundy Law Office
2509 E. 21st St., Tulsa
918.208.0129
bundylawoffice.com
---
What do I need to know about swimming supervision?
According to the American Academy of Pediatrics, active supervision is one of the best defenses against drowning; however, many parents aren't sure what that means. Here are some key tips:
Parents of kids younger than age 5 (or those who are older but lack swim skills) need to be within arm's length of their kids.
They also need to be watching closely. Common distractions include cell phones, conversations, and "quick" tasks like running inside to grab a drink of water.
No one should swim completely on their own – no matter their age or swimming proficiency. Older kids and teens should have a competent "buddy" with them at all times.
Designate a Water Watcher and never assume that "someone else" is watching the kids in the pool. Ultimately, the more layers of protection you have, the better. This includes pool fences, self-latching gates, alarms on doors that open to the outside, designated "water watchers" and parents/caregivers certified in CPR.
As experts say, "Drowning incidents often occur not because of a lack of supervision, but because of a lapse in supervision."
Sarah Clavin
Miller Swim School
4 Locations in Tulsa, South Tulsa, Jenks and Owasso
918.254.1988
millerswimschool.com
---
Why do people need orthodontics?
Patients normally require orthodontics for one of three reasons: appearance, functionality and oral hygiene.
As children enter middle and high school, they naturally start to become more concerned about their appearance. After all, your teeth and smile are often the first things people notice when they meet you, so it's important that we allow kids to develop the confidence necessary to navigate their adolescent years.
Many patients need orthodontics for functional reasons. If a patient is not able to properly chew, eating can become difficult or even painful, which can result in negative effects on their overall health and wellbeing.
There are also patients who require orthodontics to improve oral health. Receiving orthodontics as an adolescent can greatly improve your oral health, as it decreases your chances for tooth decay and even gum disease. Straighter teeth are easier to clean and easier to maintain.
Dr. Seun Olaniran, General Dentist
Dental Depot
dentaldepot.net
---
My child walks on their tip toes. Is this normal?
Some toe walking is normal as children learn to walk. New walkers will often go up on their toes for a few steps. After they have been walking for about 6 months, you should see them go up on their toes less and less. If they consistently walk on their toes after walking for 6 months or more, consider talking to your child's physician about physical therapy.
Heel-toe gait pattern, the typical walking pattern, should develop around age 3. Your child's heel should strike the ground first, followed by their toes. If you feel that your child's gait pattern looks different around the age of 3, consider talking to your child's physician about a referral for physical therapy.
Consistent toe walking can lead to muscle tightening and shortening, which can make it difficult to stop toe walking later in life. If children consistently walk on their toes, they are likely attempting to learn their gross motor skills (jumping, running, hopping on one foot, etc.) with that same pattern. Doing so uses poor body alignment and biomechanics and can cause them to use more muscular energy than necessary, which can make them unsuccessful at these skills.
Kelli Anderson, DPT, PCS
HTR Pediatric Therapy
6846 S. Canton Ave., Suite 120, Tulsa
918.806.0106
htrpediatrics.com