Holiday Parties, Parades and More!
sponsored by Victory Christian School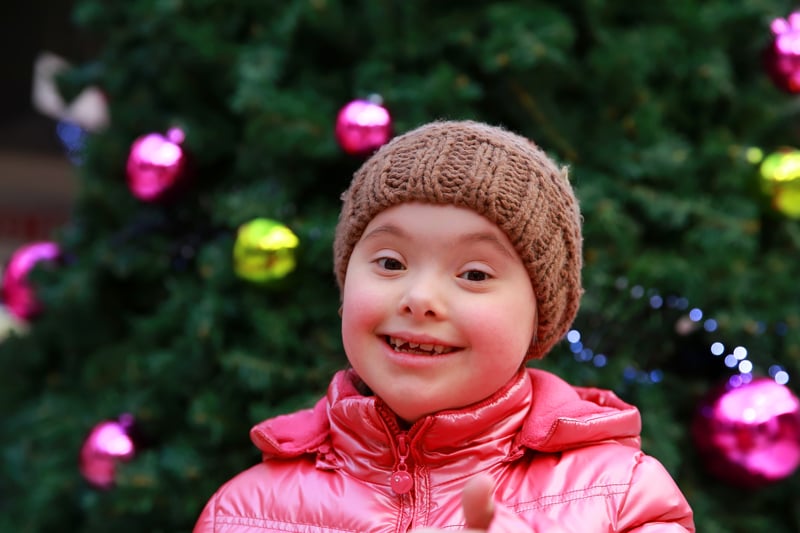 Happy Holidays! This is where you will find a roundup of holiday parties and other holiday fun, like Christmas parades, seasonal running events and more!
Looking for more? Check out our lists of Seasonal Showtimes, Holiday Lights and Trees, Festive Festivals, Santa Sightings and Holiday Markets.
---
When: Friday-Saturday, December 3-4, 2021, 5-9 p.m.
Where: Will Rogers Birthplace Ranch, 9501 E. 380 Rd., Oologah
Enjoy Pictures with Santa, Storytelling, Wild West Shootouts, Kids Crafts, 19th Century Games, Carriage Rides, Shooting Gallery, Music, Vendors, Food Trucks and more….Bring the whole family. www.willrogers.com
---
When: Saturday, December 4, 2021, 10 a.m.-2 p.m.
Where: National Cowboy & Western Heritage Museum, 1700 NE 63rd St., Oklahoma City
Come celebrate the season with Santa in Prosperity Junction, a turn-of-the-century frontier town. Find Howe and Dee the Cowboy Elves to earn your own special badge! Get photos with Santa and drop off your wish lists. Craft Western-inspired ornaments, pinecone birdfeeders, Christmas tree decorations and more. Interact with a cast of Western characters including Stagecoach Mary, Teddy Roosevelt and Annie Oakley and complete a Scavenger Hunt. Free for members or with Museum admission. Available while supplies last. www.nationalcowboymuseum.org
---
When: December 4, 12-2 p.m.
Where: Asbury United Methodist Church, 6767 S. Mingo Rd.
TSHA's party is a time when kids with hearing loss can go and talk to a deaf Santa. The party is for children who are deaf, hard of hearing, or speech-impaired and hearing children of deaf adults as well as their families. Come and enjoy refreshments, games, crafts, prizes, AND a stocking filled with goodies! Best of all, come and tell a signing Santa and a hearing Mrs. Claus what you want. You will also have a chance to get your picture taken with Santa. ALL of this for FREE! www.tsha.cc
---
When: December 4, 2021
Where: River West Festival Park, 2100 S. Jackson Ave.
Get back to jingling and join the MOST FUN & FESTIVE holiday fun-run around – all to battle the #1 cause of disability!
The 2021 event will be live and in person this year! Our Jingle Bell Run may have a different look due to COVID safety and health protocols, so check the event information page for the most updated details. But the original festive race for charity is back!
This is the time to strut your stuff in your favorite holiday costume and FEEL GOOD about DOING GOOD. Together, we'll jingle all the way to a cure – and have a fantastic time with every step we take! Bring a team of friends, family and co-workers to run or walk. Get your jingle on and spread the Spirit of Yes: Yes to having fun and celebrating what you love. Yes to living life to the fullest. Yes to conquering arthritis for good. 100% of your registration fee and fundraising goes to a great cause. This is our fight to win together!
For help or more information about 2021 Jingle Bell Run – Tulsa, OK, contact Kris Falvo at kfalvo@arthritis.org, or call 405-400-8704.
Learn more at events.arthritis.org.
---
---
When: December 11, 12-3 p.m.
Where: Chandler Park, 6500 W. 21st St.
Jingle your way up "the hill" to the Chandler Park Community Center for our biggest holiday event of the year!
Get there early! Admission is $1/per person, cash or card.
Fun activities for the whole family!
• Meet Mr. & Mrs. Claus.
• Create ornaments from nature.
• Decorate your own stocking.
• Hear stories from our elves!
• Participate in a "snowball" fight with
our own take on snow.
• Trim a Christmas tree.
• Pick up some last minute gifts at our
Christmas Market!
• Join in our Ugly Sweater Contest.
Homemade sweaters only please!
• Music
• Food Trucks
---
When: December 11, 12-4 p.m.
Where: ahha Tulsa, 101 E. Archer St.
Art supplies! Ornaments! Join us in THE STUDIO to grab a beverage and decorate ornaments for your festive holiday decoration of choice. We'll have ornaments available to purchase, or you can bring your own new or previously-loved bauble (and give it new life!).
This event is included with regular admission to ahha. Plan your visit today!
---
When: December 11, 2 and 7 p.m.; December 12, 2 p.m.; December 17, 7 p.m.; December 18, 2 and 7 p.m.; December 19, 2 p.m.
Where: Circle Cinema, 10 S. Lewis Ave.
The White Christmas sing-a-longs are back and better than ever at Circle Cinema this December! A fun holiday tradition for the whole family, the White Christmas Sing-a-Long pairs Irving Berlin's classic Christmas movie with festive singing and celebration. Act fast – these will sell out! Tickets are $15 for Members, $20 for non-Members, and $10 for kids 12 and under.
All tickets include the full sing-a-long experience hosted by Circle Cinema board member Jody Jill McIntyre with preshow trivia and giveaways, fun sing-a-long props, and holiday music played on Circle's restored 1928 theatre pipe organ after the film. This year, tickets also include a free popcorn and access to a hot chocolate bar!
---
When: December 17, 5:30 p.m.
Where: Whiteside Park, 4009 S. Pittsburg Ave.
Bring your flashlight and hunt for candy canes at Whiteside! Afterwards, there will be cookies and hot cocoa!
---
When: December 18, 1-4 p.m.
Where: Oklahoma Aquarium, 300 Aquarium Dr., Jenks
Join Santa at the Oklahoma Aquarium for a gingerbread house and cookie decorating party on December 18 from 1 – 4 p.m.
Purchase a gingerbread house for $10 or a cookie for $5 and we provide all the icing and decorations. Take your sweet treat with you when you go.
Santa will be joining us from 2 – 4 p.m. and will be available for pictures.
Admission: Free to members / General admission for non-members
Cost: $5 per cookie / $10 per gingerbread house
*Get on the good list this season by preregistering as quantities are limited!
---
CHRISTMAS PARADES
When: December 4, 2021, 5:30 p.m.
Where: Rogers State University, 1701 W. Will Rogers Blvd., Claremore
When: December 11, 6 p.m.
Where: Downtown Coweta, Broadway
When: December 4, 2021, 6-9 p.m.
Where: Sapulpa, OK
When: December 11, 2021, 11 a.m.
Where: Downtown Tulsa
When: December 11, 2 p.m.
Where: Catoosa, OK