Holiday Parties, Parades and More!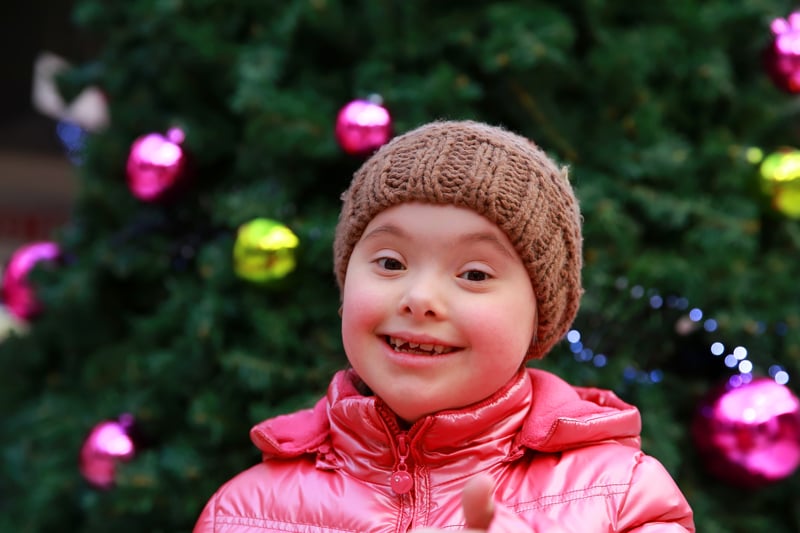 Happy Holidays! This is where you will find a roundup of holiday parties and other holiday fun, like Christmas parades, seasonal running events and more!
Looking for more? Check out our lists of Seasonal Showtimes, Holiday Lights and Trees, Festive Festivals, Santa Sightings and Holiday Markets.
Christmas Parades
November 19, 10 a.m.
Downtown Jenks
December 1, 4-9 p.m.
Bristow City Hall, 110 W. 7th St., Bristow
When: December 3, 2022, 6-9
Where: Claremore
When: December 3, 6 p.m.
Where: Downtown Coweta, Broadway
When: December 10, 9-10 a.m.
Where: Smith Farm Marketplace, 9002 N. 121st E. Ave., Owasso
When: December 10, 2022, 11 a.m.
Where: Downtown Tulsa
When: December 2 p.m.
Where: Catoosa, OK
When: December 10, 6 p.m.
Where: Sapulpa, OK
Holiday Parties, Crafting Events, Etc.
When: November 19, 6-9 p.m.
Where: Bartlesville Kiddie Park, 205 N. Cherokee Ave., Bartlesville
Ride the train, roller coaster and carousel at this special holiday event, hosted in conjunction with the Fantasy Land of Lights on Foot at Johnstone Park. Santa will be there, too, along with live music.
---
Dec. 1-31 ● during library hours
Hardesty Regional Library, 8316 E. 93rd St.
Spread cheer this holiday season! Stop by and write a letter to celebrate National Letter Writing Day. We will have stationery, pens and envelopes. For preschoolers and elementary schoolers.
---
When: December 3, 12-3 p.m.
Where: Chandler Park, 6500 W. 21st St.
Jingle your way up "the hill" to the Chandler Park Community Center for our biggest holiday event of the year!
Get there early! Admission is $1/per person, cash or card. Fun activities for the whole family!
---
When: December 3, 12-2 p.m.
Where: Asbury Tulsa, 6767 S. Mingo Rd.
This is a free event hosted by TSHA where deaf and hard of hearing children and their families can meet deaf Santa and interpreter Mrs. Claus. Every child gets a stocking with toys, a book of their choice and tons of crafts they're welcome to participate in with their families.
---
Saturday, Dec. 3 ● 1-2 p.m.
Glenpool Library, 730 E. 141st St., Glenpool
Join us to make 3D Christmas cards and luminarias, a traditional Hispanic craft made with paper bags, sand and candles. For these luminarias, we will use LED candles so that no flames are involved. Supplies are limited, so register for your spot in advance! To register, call 918-549-7323. For middle and high schoolers.
---
Saturday, Dec. 3 ● 2-3 p.m.
Pratt Library, 3219 S. 113th Ave. W., Sand Springs
Paint your own penguin ornament at this fun and crafty holiday event! For all ages. Children ages 7 and under may need assistance from a parent or guardian. All participants ages 10 and younger will need to be accompanied by someone age 16 or older.
---
When: December 3, 2-4 p.m.
Where: Woodland Hills Mall, 7021 S. Memorial
Guests will enjoy live entertainment, DJ, face painters, balloon artists, selfie stations, games, and crafts. After visiting all the Elf Stations, the children are "certified" elves complete with an Elf Certificate! The first 150 children to check in will receive a holiday goodie bag.
---
When: December 3, 6-9 p.m.
Where: Guthrie Green, 111 E. Reconciliation Way
Arts Alliance Tulsa presents a free holiday event for the whole family, featuring arts demonstrations and hands-on art activities, live performances and much more.
---
When: Fri.-Sun., Dec. 9-11; Fri.-Sun., Dec. 16-18; Fri., Dec. 23., 7 p.m.; December 10 and 17 showtimes TBA
Where: Circle Cinema, 10 S. Lewis Ave.
The White Christmas sing-a-longs are back and better than ever at Circle Cinema this December! A fun holiday tradition for the whole family, the White Christmas Sing-a-Long pairs Irving Berlin's classic Christmas movie with festive singing and celebration. Act fast – these will sell out! Tickets are $15 for Members, $20 for non-Members, and $10 for kids 12 and under.
All tickets include the full sing-a-long experience hosted by Circle Cinema board member Jody Jill McIntyre with preshow trivia and giveaways, fun sing-a-long props, and holiday music played on Circle's restored 1928 theatre pipe organ after the film. This year, tickets also include a free popcorn and access to a hot chocolate bar!
---
Monday, Dec. 5 ● 3:30-4:30 p.m.
Kendall-Whittier Library, 21 S. Lewis Ave.
Come and paint a Christmas ornament to use as a decoration in your home or to give as a gift! For middle schoolers.
---
Thursday, Dec. 8 ● 5-7 p.m.
Martin Regional Library, 2601 S. Garnett Rd.
Join us for crafts and other activities sure to get you into a festive mood. This all-ages event is perfect for the whole family. // Únase a nosotros para manualidades y otras actividades, ¡seguro que lo pondrá en un ambiente festivo! Este evento para todas las edades es perfecto para toda la familia.
---
Thursday, Dec. 8 ● 6-7:45 p.m.
Bixby Library, 20 E. Breckenridge Ave., Bixby
Join Lorraine Witzke from the Basket Weavers Guild of Oklahoma for a delightful holiday craft. Supplies are provided. Registration is required. Register at www.tulsalibrary.org/events or call 918-549-7323. For high schoolers and adults.
---
Tuesday, Dec. 13 ● 6-7 p.m.
Bixby Library, 20 E. Breckenridge Ave.
Join us and guest speaker Teri French, owner of Tulsa Spirit Tours, as she tells us disturbing legends, traditions, folklore and stories about Christmas! For ages 12 and up.
---
When: December 16, 5:30 p.m.
Where: Whiteside Park, 4009 S. Pittsburg Ave.
Bring your flashlight and hunt for candy canes at Whiteside! Afterwards, there will be cookies and hot cocoa!
---
Monday, Dec. 19 ● 2-3 p.m.
Schusterman-Benson Library, 3333 E. 32nd Pl.
We have clear ornaments – paint them, glitter them, stuff them with shiny baubles or cover them with a temporary tattoo! We'll have seasonal music playing to set the festive mood! For all ages.
---
When: December 19-22, 6-8 p.m.
Where: Central Park Community Center, 1500 S. Main St., Broken Arrow
Central Park Community Center is hosting Santa's Workshop! This is a free event for all ages, but please register at brokenarrowok.gov/government/parks. Come on out for some arts and crafts, hot cocoa, and storytime.
---
Tuesday, Dec. 20 ● 5-6:30 p.m.
Broken Arrow Library, 300 W. Broadway Ave., Broken Arrow
The whole family can enjoy this night of fun with a beloved holiday classic! For all ages.
---
Monday, Dec. 26 ● 6-8 p.m.
Rudisill Regional Library ● Ancestral Hall, 1520 N. Hartford Ave.
Join the African American Resource Center for a brief explanation of the history and purpose of Kwanzaa alongside cultural expressions by members of the Tulsa community and an exploration of how the seven guiding principles of Kwanzaa can show up in our lives. For all ages.