Seasonal Showtimes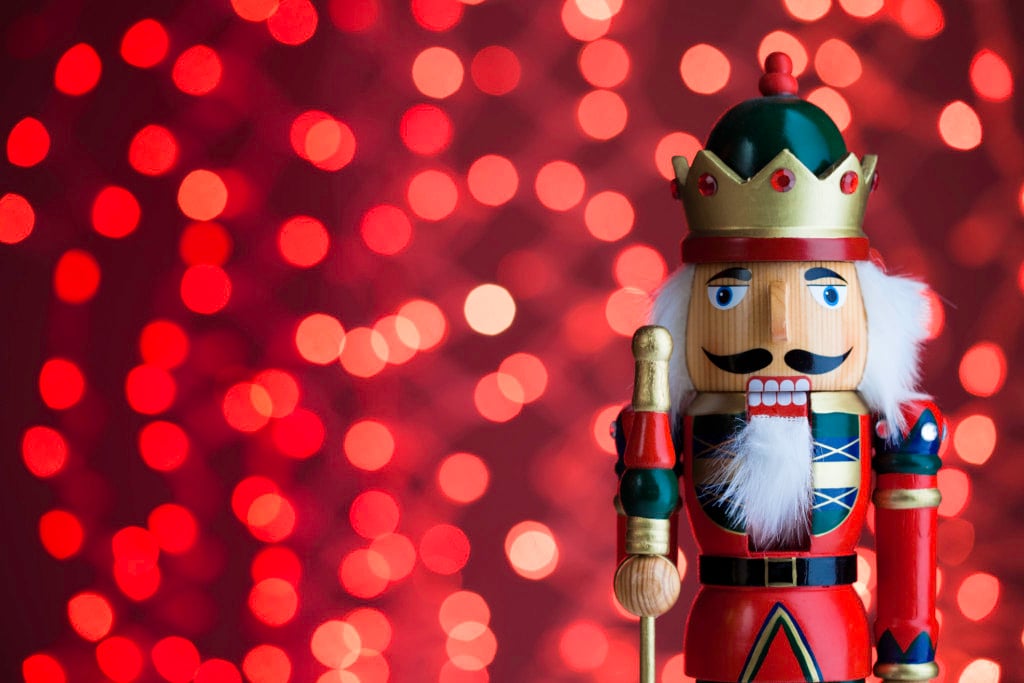 Celebrate the season with Tulsa's talented musicians and performers! From Tulsa Ballet's ever-popular "The Nutcracker" to Clark Youth Theatre's annual production of "The Best Christmas Pageant Ever," you won't be at a loss for quality, festive entertainment.
Looking for more? Check out our lists of Holiday Parties and Miscellaneous Fun, Holiday Lights and Trees, Festive Festivals, Santa Sightings and Holiday Markets.
---
When: November 21, 7:30 p.m.
Where: Tulsa PAC, 110 E. 2nd St.
Tulsa Chorale's seasonal musical gift to Tulsa comes in the premiere of a new choral work by Artistic Director Tim Sharp, Angel Band, featuring new arrangements of carols and original settings that center around the theme of angels as told in the Christmas story. Also featured on the program are the works of "Mr. Choral Christmas" himself, John Rutter, and his best-known seasonal works for chorus and orchestra.
For more information about Tulsa Chorale's Angel Band – Click Here
---
When: December 4-6, 11-13
Where: Virtual or Limited In-Person Seating
The Herdmans never even go to church. So how did they end up with the lead roles in the Christmas play??? Don't miss this Clark Youth Theatre tradition, 33 years strong, presented both by livestream and with very limited in person seating!
Rating: ALL AGES (A)
Performances: December 4-6, 11-13
Tickets available online at:
---
When: December 5, 7:30 p.m.
Where: Broken Arrow PAC, 701 S. Main St.
A graduate from Baylor University, David Phelps is credited among today's most spectacular voices. His seemingly endless vocal range, which extends more than three octaves, coupled with his gift for communicating a song, has brought the house down in the world's most prestigious venues. For more than 15 years, David served as a member of the popular and prestigious Gaither Vocal Band, and during that time received numerous Dove Awards, Grammy Awards and multiple platinum-selling recording projects. Growing up in a musical family, his natural gift for song was evident when he was very young. Even as he sang in church as a teenager, he knew that he wanted to be a performer. At the age of 18, while earning his degree in vocal performance from Baylor University, David began what would be a life-long passion of traveling around the world to share music, inspiration and good news.
TICKETS AVAILABLE ONLY BY PHONE (918-259-5778) OR IN PERSON AT 701 S. MAIN STREET, BROKEN ARROW, OK.
Social Distancing and Masks will be mandatory for this performance.
---
When: Streaming purchase available December 13-18
Where: Virtual
We need a little Christmas, right this very minute. Wouldn't you agree? Signature Symphony at Tulsa Community College is coming to the rescue with its annual holiday tradition, "Christmas in Tulsa." This year's concert will be streamed allowing families to enjoy from the safety and comfort of their own home beginning 2 p.m., Sunday, Dec. 13. Access to the streaming concert is available with a subscription starting at $10.
The concert, featuring the Signature Chamber Orchestra and guest conductor Lauren Green, includes timeless favorites such as "O Holy Night," "Angels We Have Heard on High," and "Joy to the World" as well as a music medley celebrating Hanukkah.
---
When: Thursday, December 17 at 7:00 pm; Friday, December 18 at 7:00 pm; Saturday, December 19 at 2:00 pm; Saturday, December 19 at 7:00 pm; Sunday, December 20 at 2:00 pm
Where: Cox Business Center – Grand Ballroom, 100 Civic Center
The Nutcracker you attend every December may be on pause for 2020, but that doesn't mean that we still can't celebrate the festive holiday season with incredible dance! Join Tulsa Ballet for The Lost Nutcracker, a holiday-themed performance sure to make you smile, laugh, and put you in the holiday spirit.
A holiday performance unlike any other year, The Lost Nutcracker will feature three pieces in one evening from Tulsa Ballet Resident Choreographer Ma Cong, Dark Circle Artistic Director Joshua Peugh, and famed Italian choreographer Luciano Cannito.
In order to allow for safe social distanced seating, this performance will be held in the brand new Grand Hall at the Cox Business Convention Center. Seating is limited, and a virtual live stream option will be available. Read more and purchase tickets here.
---
When: December 18-19, 22-23, 7-9:30 p.m.
Where: Admiral Twin Drive-in, 7355 E. Easton St.
Watch American Theatre Company's production of "A Christmas Carol" at the Admiral Twin Drive-in! This is a high-quality video production. Tickets are $15 for adults, $12 for students, seniors and children under 12. Purchase tickets soon because they are selling fast! americantheatrecompany.org
---
When: December 18, 8 p.m.; December 19, 2 p.m.
Where: Tulsa PAC, 110 E. 2nd St., and Virtual
Tulsa PAC CEO Mark Frie and some of Oklahoma's best singers and musicians, including Donald and Barron Ryan, Sam Briggs, Ruby Shadley, Margaret Stall, Kim Frie, Kolbi Jordan and Gina Davis, will lead us into the most wonderful time of year by performing beloved holiday classics.
Pre-show music will be provided by the Tulsa Festival Ringers and children and students will be able to create their own personalized reindeer antlers, whether participating in person or virtually.
The current plan is to host this as a limited-capacity event inside the Chapman Music Hall with a streaming option also available. But please bear in mind that this in an ever-evolving situation and plans might change based on changing regulations and safety concerns.
---
When: December 19, 7-8 p.m.
Where: Virtual
To deliver an uplifting experience to the broader Tulsa community during the upcoming holiday season, Tulsa Symphony Orchestra and Griffin Communications will present "A Hometown Holiday" television special, commercial-free on Tulsa CW, Saturday, December 19 from 7-8 pm.
This heartwarming program will feature renowned soprano Sarah Coburn and her daughter Ruby, News On 6's beloved LeAnne Taylor, and other special guests performing a variety of holiday favorites. Guest conductor Ron Spigelman will lead the TSO in Sleigh Ride, O'Holy Night, Snowflake, Hanukkah Overture, and more. Plus, there will be a very special visit from Santa! The performance will be directed by Bob Comiskey, who received two NE NATAS Emmy Award nominations in Directing and Special Events coverage for his work with the Boston Pops Orchestra.
Learn more here.