Seasonal Showtimes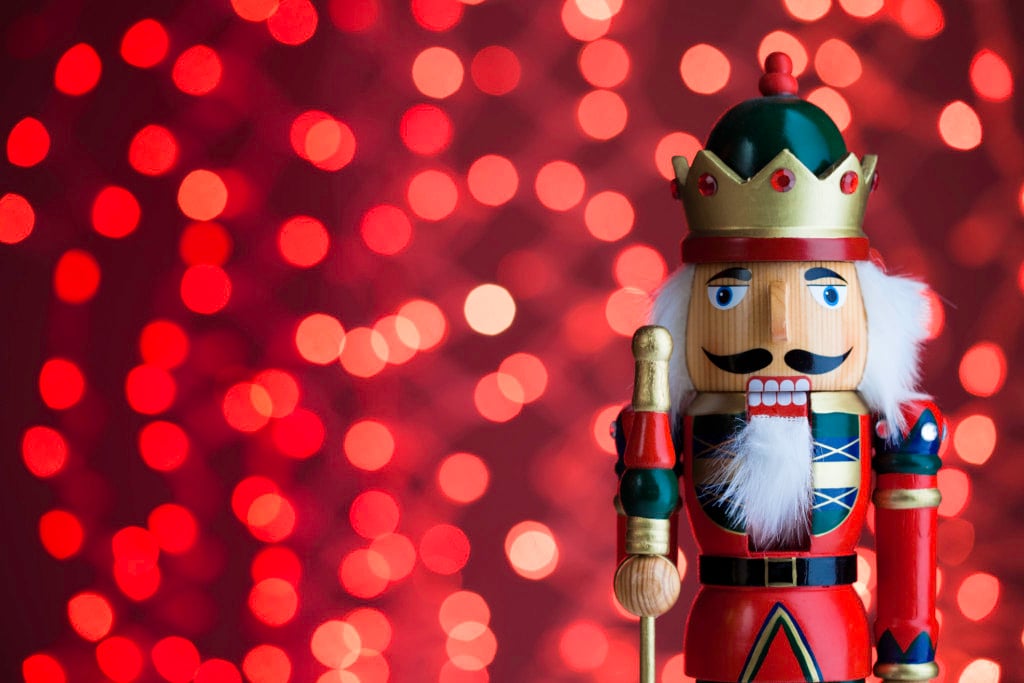 Celebrate the season with Tulsa's talented musicians and performers! From Tulsa Ballet's ever-popular "The Nutcracker" to Clark Youth Theatre's annual production of "The Best Christmas Pageant Ever," you won't be at a loss for quality, festive entertainment.
Looking for more? Check out our lists of Holiday Parties and Miscellaneous Fun, Holiday Lights and Trees, Festive Festivals, Santa Sightings and Holiday Markets.
---
When: December 5, 6, 7, 12, 13, 14 at 7:30 p.m. and December 8 and 15 at 2 p.m.
Where: Clark Youth Theatre, 4825 S. Quaker Ave.
The Herdmans never go to church. So how did they end up with the lead roles in the Christmas play?  Chance, intimidation, and maybe a little Christmas magic help bring the Herdmans, as well as the rest of the town, to a new understanding of the holiday season. Don't miss this Clark Youth Theatre tradition, 39 years strong!
---
When: December 6, 7, 13, 14 at 7:30 p.m.; December 7, 8, 14, 15 at 2 p.m.
Where: Broken Arrow Community Playhouse, 1800 S. Main St., Broken Arrow
The award winning team of Lowell Alexander, Mark Cabaniss and Chris Miller have collaborated to take Frank Capra's timeless film It's a Wonderful Life and give it a fresh look and sound in this creative new musical adaptation!
---
When: December 7, 7:30 p.m.
Where: Tulsa PAC, 110 E. 2nd St.
The Petersens are an award-winning bluegrass band in their ninth season of shows in Branson, Missouri. In 2015, the band received international attention when their banjo-playing yodelist Ellen Petersen competed on American Idol and placed in the top 48. The family has toured throughout the U.S., Canada and Ireland, performing bluegrass standards and gospel favorites.
---
When: December 7, 7 p.m.; December 8, 2 p.m. December 13, 7 p.m.; December 14-15, 2 p.m.; December 21, 2 and 7 p.m.; December 22, 2 p.m.
Where: Tulsa PAC, 110 E. 2nd St.
Celebrating 50 years of Tulsa Ballet bringing you this magical holiday experience, bring your family and friends to see Oklahoma's premiere holiday show featuring world-class dancing, spectacular sets and costumes, plus a thrilling on-stage snow fall!
Set in 1920's Paris, the birthplace of classical ballet, Marcello Angelini's vision of The Nutcracker has been a Tulsa favorite since 2003. Whether you've seen it once or one hundred times, this spectacular production is guaranteed to capture your imagination and your heart.
---
When: December 12-14, 17-21, 23, 7:30 p.m.; December 15 and 22, 2 p.m.
Where: Tulsa PAC, 110 E. 2nd St.
Robert Odle and Richard Averill's musical adaptation of Charles Dickens' beloved novella about the joy of giving has been a Tulsa tradition for more than 40 years. It's a heartwarming story about Scrooge, a lonely humbug who is given the rare chance to change his life and find his heart. Presented by American Theatre Company
---
When: December 13-15, 7:30 p.m.; December 14-15, 2 p.m.
Where: Tulsa Little Theatre, 1511 S. Delaware Ave.
This Christmas classic comes to life, courtesy of Encore! Theatre Arts. Learn more and get tickets at encore-tulsa.com.
---
When: December 13-14, 7:30 p.m.
Where: VanTrease PACE, 10300 E. 81st St.
Kick off the holiday season with Signature Symphony's annual Christmas in Tulsa concert featuring holiday favorites performed by the Signature Chorale and the 2019 winner of the Tulsa Sings! competition.
---
When: December 15, 7-8 p.m.
Where: Trinity Presbyterian Church, 9303 E. 111th St. S., Bixby
Come and hear the Trinity Presbyterian Church Cancel Choir in their presentation of Joseph Martin's Rhapsody in Bluegrass: A Christmas Jubilee. This cantata is a mingling of refreshing, traditional choral sounds with the rustic beauty of bluegrass folk music. This sixty-minute work is filled with joyful songs of the season as well as introspective readings between each movement. The evening will conclude with a reflective piece entitled "Peace, Peace," in which the community will join in singing Silent Night. This event is free and open to the public. Childcare will be available at no charge.
---
When: December 19-23, 7 p.m.
Where: ORU Timko Barton Performance Hall, 7777 S. Lewis Ave.
Experience the "Drama" of Christmas.  Join an average American family as they take you on a journey as they "Decorate the Tree."  Funny and hilarious with a point. Bring your family and create a holiday moment that is sure to last. Produced by Fervent Fire Productions. decoratingthetree.com
---
When: December 20, 7:30 p.m.
Where: Broken Arrow PAC, 701 S. Main St., Broken Arrow
A powerhouse duo for the ages, Emmy and Tony winner Kristin Chenoweth comes back to her hometown for a magical evening of Yuletide carols and classics. Joining her is Grammy and Dove award winner Sandi Patty, whose connection to the holiday season spans several decades and  more than half a dozen Christmas albums. This evening with two dynamic divas is not to be missed!
---
When: December 20, 8 p.m.
Where: BOK Center, 200 S. Denver Ave.
The multi-platinum, critically-acclaimed progressive rock group Trans-Siberian Orchestra will be bringing its highly-anticipated Winter Tour 2019 back to Tulsa! Returning with all-new staging and effects is the unforgettable show that started it all, "Christmas Eve and Other Stories."
---
When: December 21, 7-9 p.m.
Where: VanTrease PACE, 10300 E. 81st St.
Brian Nhira's acclaimed Tulsa Christmas concert featuring his friends from 'The Voice' returns for its fourth year and grand finale show. This will be the family friendly Christmas concert of the season, and you don't want to miss it! Proudly presented by Good Life Music and Media Lessons, the Christmas concert benefits 'The Backpack Project' and aims to surpass the 5,000 total backpacks donated mark, as a result of this exciting concert series. For more information, please visit briannhira.com/Christmas.
Comments
comments