Seasonal Showtimes: The best holiday music and live theatre in Tulsa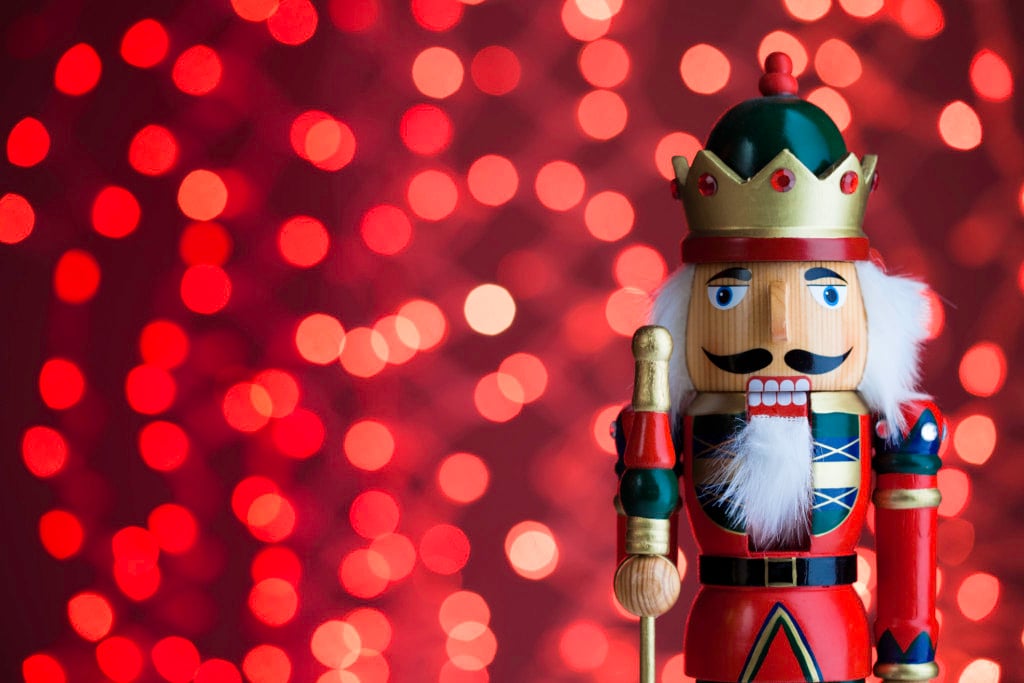 Celebrate the season with Tulsa's talented musicians and performers! From Tulsa Ballet's ever-popular "The Nutcracker" to Clark Youth Theatre's annual production of "The Best Christmas Pageant Ever," you won't be at a loss for quality, festive entertainment. Below, you'll find a roundup of the best Christmas shows and musical performances around.
Looking for more? Check out our lists of Holiday Parties and Miscellaneous Fun, Holiday Lights and Trees, Festive Festivals, Santa Sightings and Holiday Markets.
---
December 1, 8 p.m.
Tulsa Theater, 105 W. Reconciliation Way
Multi-platinum selling Grammy winners Amy Grant and Michael W. Smith will take their popular Christmas tour on the road this holiday season, joined by very special guest Michael Tait of the Newsboys. Learn more and purchase tickets at tulsatheater.com/event/amy-grant-michael-w-smith-christmas/
---
December 7, 11:30 a.m. and 12:45 p.m.
Tulsa PAC, 110 E. 2nd St.
Join the Tulsa PAC Trust for the return of the Brown Bag It free noontime concert series! The Festival Bell Ringers are a Tulsa favorite and perfect for getting into the holiday spirit! Tickets are FREE! No need to reserve seats, just show up and enjoy!
---
When: December 1-11, 2022, various showtimes
Where: Clark Youth Theatre, 4825 S. Quaker Ave.
The Herdmans never go to church. So how did they end up with the lead roles in the Christmas play?  Chance, intimidation, and maybe a little Christmas magic help bring the Herdmans, as well as the rest of the town, to a new understanding of the holiday season. Don't miss this Clark Youth Theatre tradition, 40 years strong! Tickets available online at: clarkyouththeatre.com.
---
When: December 1, 7 p.m.
Where: McKnight Center for the Performing Arts, 705 W. University Ave., Stillwater
Experience your favorite Christmas film transformed with the music of a live symphony orchestra in Elf in Concert! For the first time ever, audiences can rediscover the magic of this holiday classic while the Tulsa Symphony Orchestra performs John Debney's wonderful score and Santa Claus soars across the big screen in high-definition.
---
When: December 2, 7:30 p.m.
Where: Tulsa PAC, 110 E. 2nd St.
This holiday season, relive this heartwarming holiday classic on a giant screen as every note of John Debney's wonderful score is played live to picture in: Elf in Concert! Presented by Tulsa Symphony
---
When: December 9-23, various showtimes (See schedule here)
Where: Tulsa PAC, 110 E. 2nd St.
Join Tulsa Ballet for this classic story of a young girl's magical journey on Christmas Eve, set in 19th century Germany.
---
When: December 9-23, Various Showtimes (see schedule here)
Where: Tulsa PAC, 110 E. 2nd St.
Robert Odle's and Richard Averill's musical adaptation of Charles Dickens' beloved novella about the joy of giving has been a Tulsa tradition for more than 40 years.
---
Saturday, Dec. 10 ● 10:30-11:15 a.m.
Central Library ● Chapman Storytime Room, 400 Civic Center
Professional musicians will play songs we know and love while introducing kids to sounds of different musical instruments. For preschoolers and elementary schoolers.
---
December 11, 2 p.m.
Woody Guthrie Center, 102 E. Reconciliation Way
The Red Dirt Rangers present a family-friendly holiday concert at the Woody Guthrie Center. Members $5; General Admission $10
---
Tuesday, Dec. 13 ● 6:30-7:30 p.m.
Zarrow Regional Library
Enjoy spiced cider, music and holiday cheer around our fireplace. For all ages.
---
When: December 16, 7:30 p.m.
Where: Lorton Performance Center, 550 S. Gary Pl.
Celebrate the holidays with one of the world's best tenors as the TPAC and the University of Tulsa partner to present David Phelps: It Must Be Christmas.
---
When: December 16-17, 7:30 p.m.
Where: VanTrease PACE, 10300 E. 81st St.
Celebrate the emergence of the holiday season with Christmas in Tulsa, a concert that promises timeless holiday favorites for a magical night with friends and family. The Signature Chorale joins the Signature Symphony and the whole evening will conclude with an entire auditorium of music lovers singing in unison to a holiday sing-a-long.
---
When: December 18, 7:30 p.m.
Where: BOK Center, 200 S. Denver Ave.
Cirque Dreams Holidaze is set to dazzle Tulsa audiences with its acclaimed and whimsical holiday spectacular! As the nation's premier family holiday tradition, Cirque Dreams Holidaze will convey the magic of the holiday season through a Broadway-style production infused with contemporary circus arts.
---
Tuesday, Dec. 20 ● 5:30-7:30 p.m.
Bixby Library, 20 E. Breckenridge Ave., Bixby
Bring your own guitars or other instruments for an old-fashioned jam session. Printed lyrics will be provided for you to keep. To suggest a song, send the lyrics to bixby.library@tulsalibrary.org. For adults, but all ages are welcome.
---