TulsaKids' Weekend Roundup: May 26-29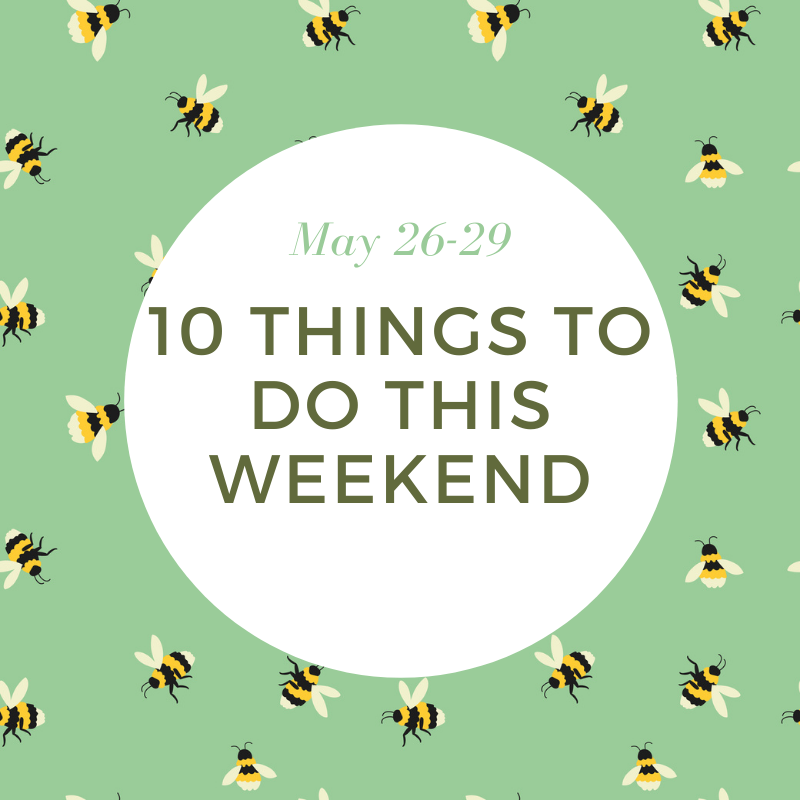 Wondering what to do this weekend? Let TulsaKids help! See our Top Weekend Picks below–and find more at our community calendar!
Also, make sure you are subscribed to our eNewsletters to get each week's updated list delivered to your inbox every Thursday morning.
**Please note: Check websites or call the event organizer to confirm details, as they can change.
When: May 16, 10 a.m.-1 p.m.
Where: Wheels and Thrills, 10637 N. Garnett Rd., Owasso
Kids ages 6 and under are invited to skate, play, ride and jump at this special play time just for them. Don't forget your socks!
When: May 26, 7:30 p.m.
Where: Tulsa PAC, 110 E. 2nd St.
The Discovery Awards highlight and award excellence in high school musical theatre. Professional arts adjudicators have attended participating high school musicals and nominated the best performers from each production. All nominees attend a week-long masterclass workshop led by award-winning creatives, ending in this showcase competition.
When: May 27-28
Where: Greenwood District
Legacy Festival is a series of events and programs in May commemorating the 1921 Tulsa Race Massacre. Led by survivors and descendants, the festival spreads truth, inspires hope, and extends tradition. Learn more and find a schedule at blackwallstreetlegacyfest.com.
When: May 27, 6-9 p.m.
Where: Will Rogers Memorial Museum, 1720 W. Will Rogers Blvd., Claremore
Join us for Movie Night and Horsing Around with Will at the Will Rogers Memorial Museum. This Month's Movie is "Field of Dreams." Horsing Around with Will from 6-7 p.m. includes movie-themed crafts, fun, socializing and snacks for the whole family. FREE ADMISSION and popcorn. Movie starts at 7 p.m. Stay for crafts, movie or both.
When: May 24-29, 7:05 p.m.
Where: ONEOK Field, 201 N. Elgin Ave.
Cheer for Tulsa Drillers as they play Springfield all weekend long! Friday, Saturday and Sunday are all fireworks show nights!
Sign up the kids (ages 12 and under) for the FREE Hornsby's Bullpen to receive free tickets to Family FUNday Sunday games and other perks!
When: May 27, 8 p.m.
Where: Broken Arrow Community Center, 1500 S. Main St., Broken Arrow
This is a free event with light refreshments available to purchase. The movie will begin at sundown.
When: May 28, 9-10 a.m.
Where: Tulsa Zoo, 6421 E. 36th St. N.
Take a guided walking tour through Tulsa Zoo's Zoorassic World exhibit, to learn more about the many dinosaurs showcased there! Not included with general Zoo admission. Learn more at tulsazoo.org/roar.
When: May 28-29, 10 a.m.-4 p.m.
Where: National Cowboy & Western Heritage Museum, 1700 Northeast 63rd St., Oklahoma City
Families and foodies alike will delight at the 31st Annual Chuck Wagon Festival, a celebration of Western and Native American history, art and cuisine for all ages.
When: May 28, 10 a.m.-12 p.m.
Where: Philbrook Museum, 2727 S. Rockford Rd.
Sprinkler Saturdays are back! Join us in the Philbrook Gardens from 10 a.m. to noon for sprinkler fun. Kids and kids at heart are welcome to cool off, play around, and just have fun! Drip-dry as you walk through the gardens, relax on your picnic blanket, or bring your own towel to dry off.
When: May 28-30, 10:30 a.m.-6 p.m.
Where: Castle of Muskogee, 3400 W. Fern Mountain Rd., Muskogee
The Castle invites one and all to join the festivities of the Oklahoma Renaissance Festival! Step back into 1569 England to experience the royal quest for knighthood, a full-contact Jousting Tournament, Birds of Prey exhibitions and travelling Acrobats! Each weekend, her Majesty will declare a theme to honor the visiting Kings. We look forward to celebrating the joyous return of the festival this upcoming spring. The Castle has updated protocols to ensure your safety, so that we may convene and commence in merriment once again. HUZZAH!
---