Events in Tulsa This Weekend: June 1-4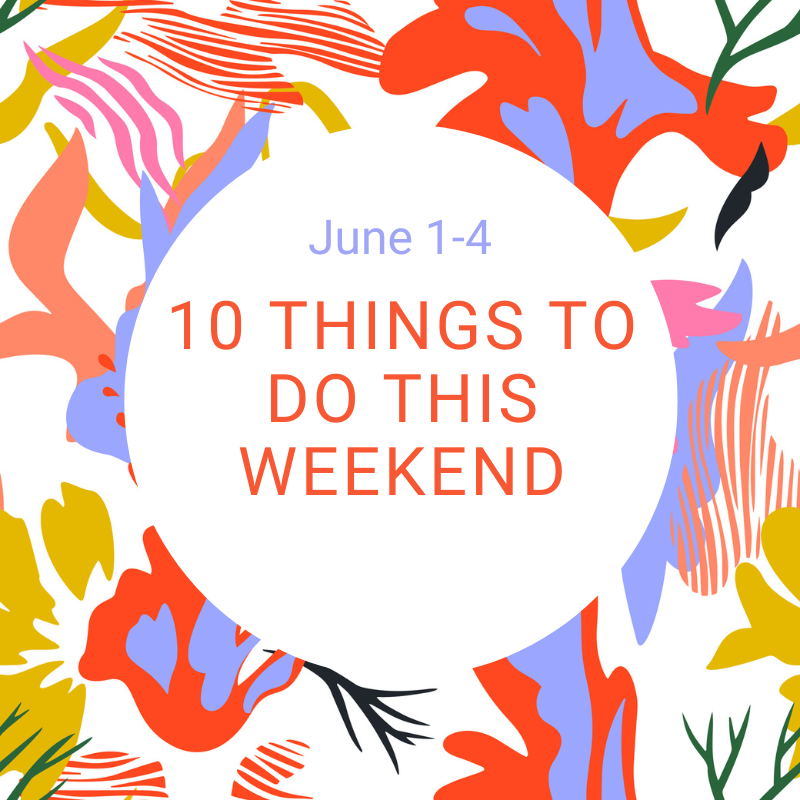 Wondering what to do this weekend? Let TulsaKids help! Below, you'll find at least ten events happening in Tulsa and surrounding areas this weekend. Find more at our community calendar!
Also, make sure you are subscribed to our eNewsletters to get each week's updated list delivered to your inbox every Thursday morning.
**Please note: Check websites or call the event organizer to confirm details, as they can change.
When: June 1, 9 a.m.-9 p.m.
Where: Zarrow Regional Library, 2224 W. 51st St.
All ages are invited to stop by Zarrow Regional Library to register for the Summer Reading Program. Each registrant will receive a free canvas tote while supplies last.
Don't Miss: Summer Reading Program Kickoff at Charles Page Library (10 a.m.-12 p.m.), and Kindness Fair: Outdoor Summer Reading Program Kickoff at Nathan Hale Library (3-5 p.m.).
When: June 1-17, various showtimes
Where: Tulsa PAC, 110 E. 2nd St.
This incredible musical returns to Tulsa, thanks to Celebrity Attractions! Audience recommendation is ages 6+.
When: June 1, 7-9 p.m.
Where: Utica Square, 21st and Utica Ave.
Summer's Fifth Night is back, for its 30th anniversary! Kick off the season with live R&B music from Tony Mason. Bring a picnic, or grab something from a Utica Square business.
When: June 2, 10 a.m.-12 p.m.
Where: Gathering Place, 2650 S. John Williams Way
Celebrate the cultures of the Caribbean! Enjoy live performances by Sky Juice Kings, TulsaZon, and DJ Lion aka The Turntablebandit. Try food samples from La Isla Food Truck and Secret Lee's Taste of the Caribbean. Learn about the birds of the Caribbean and color your own with the Tulsa Global District. Hands-on activities include creating a clay necklace based on Taíno petroglyphs, designing a Dominican Faceless Doll, and learning the art of playing dominos!
When: June 2, 10-11:30 a.m.
Where: Philbrook Museum, 2727 S. Rockford Rd.
Spark your curiosity at an easy-going Family Nature Walk at 10 a.m., then stick around for Baby Jam with Hot Toast Music Co!
When: June 2, 11:30 a.m.-12:30 p.m.
Where: Pratt Library, 3219 S. 113th W. Ave., Sand Springs
It takes EVERYONE coming together to have a fun, high-energy time with Brian Wendling's award-winning juggling and audience antics! Join us for storytime before and outdoor crafts and games after this event. For ages 3-10.
Don't Miss: Brian Wendling will also be performing at Herman and Kate Kaiser Library from 3-4 p.m. on June 2.
When: June 3, 10 a.m.-3 p.m.
Where: Meadow Gold District (11th St. between Utica and Peoria)
Come on out to the Meadow Gold District with your favorite four-legged friend for this free, fun-filled community event. Attendees will enjoy dog-themed events including a pet costume contest with prizes, judged by local celebrities, at 12 P.M under the iconic Meadow Gold sign. Pop-up vendors featuring pet merchandise, a pet photo booth and artists will be set up at various locations throughout the district. Spirit Ranch Dog Training will provide a doggie water splash pad during the day to keep pets cool and will have Pups and Tricks shows as well.
When: June 3, 1-4 p.m.
Where: Martin Regional Library, 2601 S. Garnett Rd.
Let's kick off the Summer Reading Program by playing some games! International Tabletop Day is a day to celebrate anyone who enjoys gaming, either for fun or for competition. We will provide board games and host D&D demos throughout the program. Feel free to bring one of your own family-friendly games. If you need a quiet space, we also will have puzzles and coloring sheets. Drop by for 30 minutes or stay the entire time! For all ages.
When: June 3-4, 10 a.m.-6 p.m.
Where: Castle of Muskogee, 3400 W. Fern Mountain Rd., Muskogee
Time is running out to visit Castle of Muskogee's Renaissance Festival! The 2023 Festival runs through June 4. Step back in time to enjoy jousting tournaments, a special quest for kids, themed weekends, musical performances and so much more.
When: June 4, 10:30 a.m.-12:30 p.m.
Where: Wheels and Thrills, 10637 N. Garnett Rd., Owasso
On the first Sunday of the month, Wheels and Thrills will suspend their arcade and laser tag. There will be no flashing lights or loud music.
Sign up for TulsaKids' eNewsletter to receive our list of events in Tulsa this weekend every Thursday morning!
---