Events in Tulsa This Weekend: February 2-5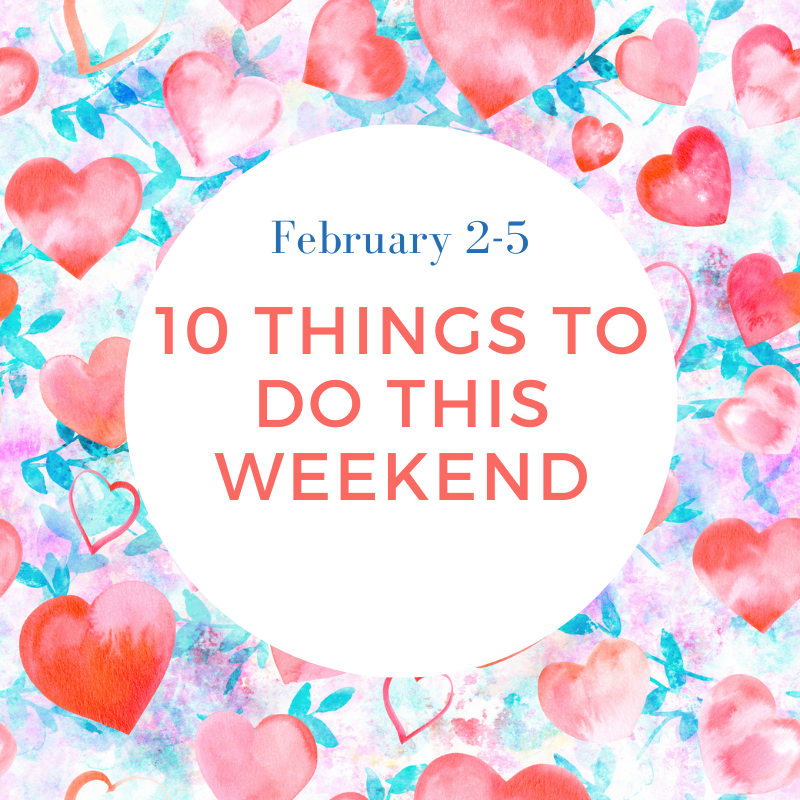 Wondering what to do this weekend? Let TulsaKids help! Below, you'll find at least ten events happening in Tulsa and surrounding areas this weekend. Find more at our community calendar!
Also, make sure you are subscribed to our eNewsletters to get each week's updated list delivered to your inbox every Thursday morning.
**Please note: Check websites or call the event organizer to confirm details, as they can change.
When: February 2, 10 a.m.
Where: Philbrook Museum, 2727 S. Rockford Rd.
Join Philbrook for a special animal Storytime and a visit from our friends (human and animal) from the Tulsa Zoo!
When: February 2, 6-7:30 p.m.
Where: Rudisill Regional Library, 1520 N. Hartford Ave.
Join this interactive road trip experience across 1950s America using Victor Hugo Green's Green Book to experience the resilience of traveling while Black. For all ages.
When: February 2-4, 7:30 p.m., February 5, 2 p.m.
Where: Clark Youth Theatre, 4825 S. Quaker Ave.
The Emergence Project is a student-written, directed and performed event designed to give student's full production experience. Local teens submit short plays for performance.
When: February 3, 12-3 p.m.
Where: Wheels and Thrills, 10637 N. Garnett Rd., Owasso
This new program at Wheels and Thrills is perfect for homeschooling families! Get an unlimited band for just $14.50.
When: February 3, 7 p.m.
Where: Circle Cinema, 10 S. Lewis Ave.
Call all cat dads! See this delightful new doc on opening night with community partner StreetCats, Inc. in attendance with info on cat adoptions and how you can get involved. Plus loads of fun giveaways for everyone, including light up cat ears, cat bandanas, cat treats, and more! Get tickets here.
About the film: Man has found a new best friend: Tora, Pickles, Lucky, Zulu, Toodles, Flame and GoalKitty. These are just some of the lovable feline stars of director Mye Hoang's debut documentary. A heartwarming and tender portrait of a diverse group of men whose lives have been forever changed by their love of cats, CAT DADDIES takes us on an inspiring journey all across the United States during the challenging early days of the COVID-19 pandemic when people desperately needed hope and companionship. A refreshing and timely exploration of modern masculinity, the film shows us how being a "cat person" has no gender, and that the unlikely bond between man and cat is here to stay.
When: February 4, 9 a.m.-12 p.m.
Where: Rose Rock Microcreamery, 115 N. Main St., Broken Arrow
Join Rose Rock Microcreamery for Pancake Sundaes ($6 each) along with its regular menu. Pancake Sundaes can be made with any of the shop's available flavors topped with caramel and/or chocolate sauce, whipped cream, and a cherry.
Guests also will have the chance to win prizes, such as ice cream sandwiches for a class of students (limit 35), $20 Rose Rock Microcreamery gift cards, t-shirts and much more.
When: February 4, various times
Where: Various library branches
Join TCCL for Take Your Child to the Library Day! Most library branches have something special planned. Find an activity near you at tulsalibrary.org/events.
When: February 4, 2-4 p.m.
Where: Gathering Place, 2650 S. John Williams Way
Celebrate Black History Month at Gathering Place! Every Saturday in February from 2 p.m. to 4 p.m., join us in ONEOK Boathouse for Tulsa in Harmony, a celebration of art and culture! Each week, Tulsa in Harmony will highlight a different local musician and artist from history. On February 4, Steph Simon and The Subii will perform and guests can create their own craft based on the paintings of Alma Thomas. In addition, Larissa McNeil from TCCL's African American Resource Center will lead a presentation.
When: February 4, 7-10 p.m. (Six count swing lesson, 7-7:30 p.m.; Dance, 7:30-10 p.m.)
Where: Southminster Presbyterian Community Center, 3500 S. Peoria Ave.
It's a Valentine's TOSS Dance! Wear your pink and red and come dance with The Oklahoma Swing Syndicate (no partner needed!) on Saturday, February 4th. No partner needed, family friendly, all ages welcome!
When:
Where: Tulsa Botanic Garden, 3900 Tulsa Botanic Dr.
Explore the sights and sounds of native prairie and forest with a moonlit hike on our 1.5 mile Cross Timbers Nature trail. Take a self-guided walk at your own pace or opt for a guided walk with a Garden horticulturist (see schedule below!). Guided hike is approximately 45 minutes to an hour and is geared for ages 16 and up. Comfortable shoes, warm clothes and red flashlights/flashlights with red filters are encouraged.
Warm drinks (hot cocoa, coffee) and other beverages (beer, wine, hard cider, water) will be available for purchase before or after your walk. Charcuterie and sweet and salty snacks will also be available for sale.
Sign up for TulsaKids' eNewsletter to receive our list of events in Tulsa this weekend every Thursday morning!
---