Fall Break Activities in Tulsa and Beyond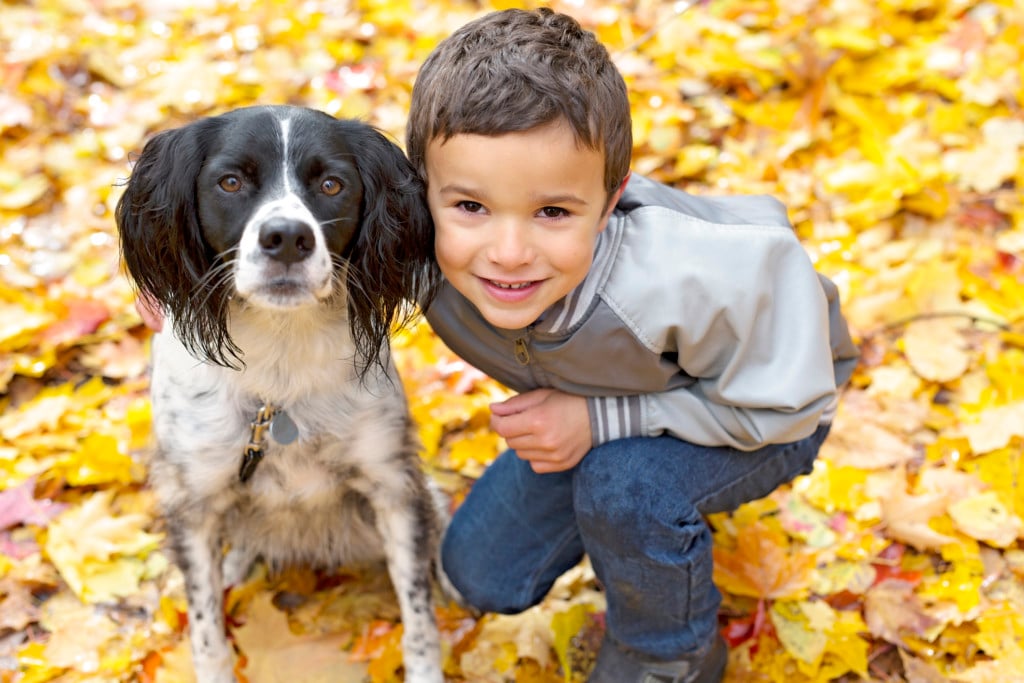 Fall Break Camps
Dates: October 17-21, Half- and Full-day Options Available
Location: Discovery Lab, 3123 S. Riverside Dr.
Ages: Kindergarten through 6th Grade
Fall into discovery with Discovery Lab's fall camps! Fun, hands-on activities focus on science content, such as chemistry, engineering, and art. Ranging from a few hours to a whole week, your children will be excited to explore the world around them at Discovery Lab. Learn more and register at discoverylab.org/Fall-camps
Dates: October 17-21, 9:30 a.m.-4 p.m. (After-care available till 5:15 for additional charge)
Location: Tulsa Zoo, 6421 E. 36th St. N.
Ages: K-2nd and 3rd-5th
Cost: $55 per day, $65 per day with after-care. Members receive 10% off.
Join us this fall as we welcome the changing seasons and cooler weather while we explore the world around us, make new friends, and discover all the amazing things nature has to offer! Our fall break camps are an exciting way to keep your campers engaged in fun and learning while on break from school.
Campers are welcome to spend one day, a few days, or the entire week with us. We look forward to sharing the excitement of the changing seasons with your camper! Our days will include some learning time, adventures in the zoo, fun times on the playground and visits from our education ambassador animals. All camps are designed to be age/grade appropriate.
Learn more and register at tulsazoo.org/camps/
Dates: October 17-21, 9 a.m.-4 p.m.
Location: Philbrook Museum, 2727 S. Rockford Rd.
Ages: 5-8 (Tactile Techniques); 9-11 (Adventures in Wonderland)
Cost: $250/members, $275/not-yet-members
Philbrook is hosting two Fall Break Camps, Tactile Techniques for kids ages 5-8 and Adventures in Wonderland for kids ages 9-11.
Dates: October 17-21, 8 a.m.-5 p.m.
Location: Hardesty National BMX Stadium, 490 N. Lansing Ave. E.
Ages: 4th-8th graders
Cost: $350
Camp enrollment includes a T-Shirt, Water bottle, and a one year USA BMX Membership.
Scholarships and Daily Camp Rates Available. usabmxfoundation.org/
Dates: October 17-21, 1-2:30 p.m.
Location: Reed Park, 4233 S. Yukon Rd.
Ages: 6-12
Cost: $5/person per day, $1 sibling discount. Must pre-register, as space is limited.
Join City of Tulsa's Parks department during fall break for some fun, one day activities. Kids ages 6-12 can enjoy a different activity every day from 1-2:30 p.m. Activities will include archery, arts and crafts, and STEM. Watch for more details.
Dates: October 18-20, 1-5 p.m.
Location: Central Library, 400 Civic Center
Ages: 12-18
Join this multiday Maker Space cosplay workshop to learn cosplay and complete a project over the course of three days! Maker Space staff will provide basic instruction and the supplies needed to craft a flashy accessory that will make your cosplay or costume shine! Registration is required. Register at www.tulsalibrary.org/events or call 918-549-7323.

Fall Break Activities, Day by Day
Saturday, October 15
Imagination Celebration (10 a.m.-4 p.m., Gathering Place, 2650 S. John Williams Way)
Celebrate curiosity and creativity at Gathering Place with "Imagination Celebration" a FREE fall festival on Saturday, October 15 featuring a variety of hands-on activities, musical performances, and more festival fun for the whole family to enjoy! Imagination Celebration is sponsored by the AEP Foundation on behalf of Public Service Company of Oklahoma (PSO). Visit gatheringplace.org to learn more.
Koi Release Party (9-10 a.m., Tulsa Botanic Garden, 3900 Tulsa Botanic Dr.)
TBG will be adding Koi to the Childrens Discovery Garden! Join curator Julie Powers before we open to the public and meet our finned friends. Botanic Bar will be available for purchase – including coffee, mimosas and koi koolers mocktails. Come out and join TBG staff for Storytime, fish feeding, cookies and more!
Pathways Fall Carnival (10 a.m.-2 p.m., Pathways Adult Learning Center, 4102 E. 61st St.)
Join Pathways Adult Learning Center as we celebrate 13 years of serving adults with intellectual disabilities in Tulsa. Be amazed by the incredible aerial performance by Calliope Youth Circus, make new furry friends at the petting zoo, SPCA pet adoption mobile, and therapy pony, show off your adorable pup (or hamster!) costumes in our Pet Fashion Show competition or compete yourself for a prize for best costume, feel the wind in your hair as you take a quick ride on a super cool motorcycle with the Faith Riders, take photos with realistic Star Wars characters, and enjoy a mini car show Trunk or Treat, decorate pumpkins, food trucks, a dunk tank, Army National Guard rock wall climbing challenge, and many more carnival games and activities for all ages! Mark your calendar because this will be a fun day!
This free, multicultural festival will include food trucks, music, dance performances, market, and activities for all ages.
Sunday, October 16
Movie in the Patch (7 p.m., Pumpkin Patch for Mission, 13800 E. 106th St. N., Owasso)
This event is a classic! Come enjoy a movie outside in the beautiful Pumpkin Patch. Bring your lawn chairs/blankets and refreshments.
Monday, October 17
Kids ages 8-18 are invited to enter Tulsa City-County Library's Spooky Story Creative Writing Contest through October 31. Learn more at tulsalibrary.org/spooky-stories-contest
Tuesday, October 18
Fall StoryWalk® at the Gardens (2-3 p.m., Herman and Kate Kaiser Library and LaFortune Park Gardens, 5202 S. Hudson Ave.)
Enjoy a StoryWalk® installation at the LaFortune Park Gardens, west of Herman and Kate Kaiser Library. Expect candy, a fun story and activities! Park in front of the library and then walk west of the building to find the gardens, or enter off of 51st Street at the Gardens at LaFortune Park. All ages.
Calling all wizards and witches! Paint your own magical owl! All ages are welcome, but children ages 7 and under may need some assistance from a parent or guardian. Registration is required. Register at www.tulsalibrary.org/events or call 918-549-7323.
Stargazing (6:30-8:30 p.m., Tulsa Botanic Garden, 3900 Tulsa Botanic Dr.)
Enjoy the Botanic Garden's broad skies at night! Come out for a sunset stroll in the Garden before the skies darken for our stargazing. Telescopes will be set out at the bottom of the Tandy Floral Terraces and members of the Astronomy Club of Tulsa will be sharing their knowledge of stellar, planetary and deep sky objects. Learn more and get tickets here.
Wednesday, October 19
Listen to a story and meet an animal ambassador each Wednesday morning inside the Cox Nature Exchange.
PAWS for Reading (4-5 p.m., Owasso Library, 103 W. Broadway St., Owasso)
Kids ages 5-12 are invited to read their favorite books to a furry, four-pawed friend. Each reader will receive a free book provided by the Raymond and Bessie Kravis Foundation through the Tulsa Library Trust. Registration is required. To register, call 918-549-7323 and ask to speak to the Owasso Library.
Page Turners: A Teen Book Club (5:30-6:30 p.m., Herman and Kate Kaiser Library, 5202 S. Hudson Ave.)
Join TCCL during Teens Read Month for fun activities and to chat about the book Amari and the Night Brothers by B.B. Alston. For ages 13-18.
Thursday, October 20
Linde Oktoberfest (October 20-23, River West Festival Park, 2100 S. Jackson Ave.)
Live entertainment, carnival rides and food and other fun activities! Kids 12 and under get in free when accompanied by parents/guardians, and everyone can get in for free on Friday from 11 a.m.-4 p.m.
Fall STEAM Fun (10:30-11:30 a.m., Central Library, 400 Civic Center)
Enjoy popular autumn crafts with a science twist. For ages 3-12.
Cosplay on a Budget (5:30-7:30 p.m., Owasso Library, 103 W. Broadway St., Owasso)
Discover ways to make cosplay affordable and fun! Choose a prop and practice making a cosplay piece on a budget. For sixth through 12th graders.
Friday, October 21
Movie in the Garden (11 a.m.-12:30 p.m., Central Library, 400 Civic Center)
Grab your picnic basket and blanket and join us for a movie in our garden (weather permitting). In case of inclement weather, we will screen the movie in Aaronson Auditorium. Film is rated PG. For ages 12 and younger.
Pumpkin Palooza! (5:45-7:30 p.m., Martin Regional Library, 2601 S. Garnett Rd.)
Fall fun for the whole family, including pumpkin painting, scary stories and a bad art contest. BOO! Halloween costumes are encouraged! For all ages.
Come dressed to impress, meet some kitty fosters, and enjoy lots of zany fun on the lawn. Maybe you'll be the "furrever" friend our adoption animals are searching for.
Saturday, October 22
Math and Literacy Game Day (10 a.m.-2 p.m., Rudisill Regional Library, 1520 N. Hartford Ave.)
Join TCCL for a fun day of math and literacy with games and activities to test your skills! This come-and-go event is geared toward children in kindergarten through third grade.
Explore the Flora (10:30 a.m.-12 p.m., Oxley Nature Center, 6700 S. Mohawk Blvd.)
What plants will you discover at Oxley Nature Center?
STEAM Saturday: Fizzy Art! (10:30 a.m.-12 p.m., Central Library, 400 Civic Center)
Paint your own artistic masterpiece using the chemical reactions between baking soda and vinegar! This STEAM activity is for ages 3-12.
Fall Fun Fest (4-10 p.m., Tulsa Trails West, 3301 S. 29th W. Ave.)
Tulsa Trails West's first Fall Fun Fest includes scenic wagon rides, ax throwing, a toddler zone, archery and more! Fall Fun Fest runs every weekend in October, Saturday-Sunday. Sunday events are 3-9 p.m. Pre-purchase tickets at tulsatrailswest.ticketspice.com/tulsa-trails-west-fall-festival
Community Movie Night (8-10 p.m., Redbud Festival Park, 109 N. Main St., Owasso)
Bring a lawn chair or blanket and enjoy a free, outdoor movie experience on the lawn of Redbud Festival Park!
Sunday, October 23
Don't miss the Broadway adaptation of the beloved movie! Playing at the Tulsa PAC October 20-29.
HallowZOOeen (1-4 p.m., Tulsa Zoo, 6421 E. 36th St. N.)
Tulsa Zoo's premier spooky (but not-too-scary) Halloween experience. Two weekends: October 21-23 and 28-30, both afternoon and evening sessions available. Find the schedule and purchase tickets at tulsazoo.org/boo
---
Ongoing Activities
Whether you're on "Team Pumpkin Spice" or decidedly not, there's nothing quite like a trip to the local Pumpkin Patch to get you and your kids excited about fall! Here is our list of Pumpkin Patches in the Tulsa Area.
2. Take a Hike!
Want to take a trek close to home? Here are 6 Family Friendly Hiking options in the Tulsa Area! Or if you want to venture further afield, check out the best places for Family Hiking and Camping in the Sooner State. And don't forget snacks! Natalie Mikles shares easy recipes for Trail Mix Bites and Snack Sticks in this article from our Get Cooking archives.
3. Take in the Fall Foliage
If hiking isn't your thing, you can always view the fall foliage in the comfort of your car. Click here for a link to the best places to view Oklahoma fall foliage.
---
Road Trip Inspiration
TulsaKids.com has a whole section devoted to Family Travel. Here are some ideas to consider this Fall Break! Click the city name to learn more.
Oklahoma
Arkansas
Texas
Missouri
Multiple Locations
---