Fall Break Fun in Tulsa!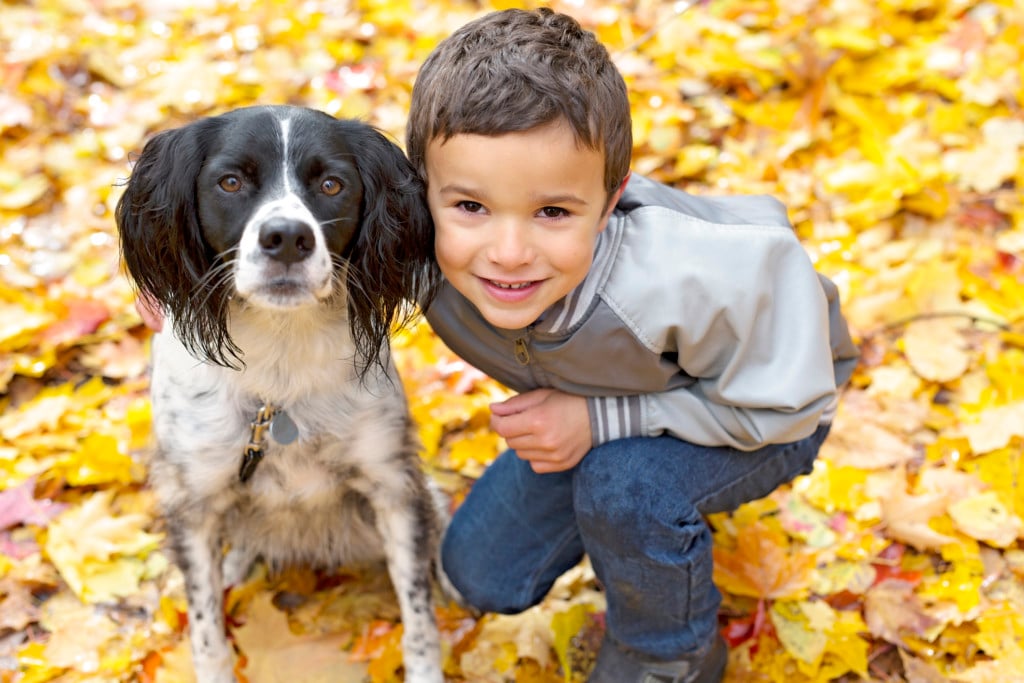 FALL BREAK ACTIVITIES, DAY BY DAY
Saturday, October 12
When: 9 a.m.-4 p.m.
Where: Philbrook Museum, 2727 S. Rockford Rd.
Visit Philbrook on the second Saturday of each month for free family-friendly art-making, tours, and activities for kids of all ages in the museum and in the gardens.
When: 9 a.m.-3 p.m.
Where: Bixby Community Center, 211 N. Cabaniss Ave., Bixby
The toy train show will be coming once again to the Bixby Community Center. Admission is $5/ages 13 & older. Ages 12 and under are free with a paying adult. There will be several layouts as well as trains that you can buy, sell, or trade. CASH ONLY PLEASE!!! The show is sponsored by the Toy Train Society, Sooner Division. Some concessions will be available.
When: 10 a.m.-2 p.m.
Where: Ray Harral Nature Center, 7101 S. 3rd St., Broken Arrow
See a showcase of the wonderful organizations that are making a positive difference in our community! Get to know local groups and organizations that are being environmentally conscience and promoting sustainability! There will be crafts for the kids, a food truck, and a raffle for prizes. This event is FREE and for ALL AGES.
When: 1-4 p.m.
Where: Tulsa Zoo, 6421 E. 36th St. N.
Discover animals that once roamed the Earth during this choose-your-own-adventure class about extinct species. Create memories that will last a lifetime. You will even meet a zoo animal at each class! Grandchildren K-6 welcome. Grandparents can be any age. Registration is for one grandchild and one grandparent. $25 per class. More information and registration at tulsazoo.org/classes or (918) 669-6204.
Sunday, October 13
When: 10:30-11:30 a.m.
Where: Discovery Lab, 560 N. Maybelle Ave.
Every second Sunday of the month, Discovery Lab hosts Sensory-Friendly Family Fun Time, from 10:30 – 11:30 a.m. This event is held before the museum opens for the day for families with children on the Autism Spectrum and/or who have sensory processing disorders. Families can enjoy the museum before the rush and play together in a supportive environment.
When: 12-3 p.m.
Where: Temple Israel, 2004 E. 22nd Pl.
With a new vision for Temple Israel's ShalomFest, Temple Israel will welcome the public to help decorate its sukkah with family friendly activities and all sorts of lawn games. Temple Israel's Sisterhood Judaica Shop will be open for all your Jewish shopping needs. Temple Israel's Clergy Team will provide engaging learning opportunities in the sanctuary.
Monday, October 14
When: 9 a.m.-5 p.m.
Where: Guthrie Green, 111 E. M.B. Brady St.
Come to the 3nd Annual Tulsa Native American Day Celebration! The event will begin at 9:00 and is open to the public. Vendors, artists, and food trucks will be available throughout the day! Come listen to local community leaders and guest speakers talk about what this day means to them. Parade will begin at 12:00 p.m. followed by exhibition dancing.
Tuesday, October 15
When: 10:30 a.m. (Meets at the same time, October 15-18)
Where: Tulsa Botanic Garden, 3900 Tulsa Botanic Dr.
Meet in the Tree Fort in the Children's Discovery Garden for a nature-themed story, music, games, and crafts. Free with admission.
*DON'T MISS* Tulsa Botanic Garden's "Autumn in the Garden" celebration will be ongoing throughout the month.
When: 3-5 p.m.
Where: Martin Regional Library, 2601 S. Garnett Rd.
Durante el descanso de otoño, tendremos actividades varias para celebrar el mes de la herencia hispana! // To celebrate Hispanic Heritage Month, we'll have fun activities during the week of fall break.
Wednesday, October 16
When: 10:30-11:30 a.m.
Where: Central Library, 400 Civic Center
Come to the library for an hour of Minecraft and Roblox. Registration is required. Register online at www.tulsalibrary.org/events or call 918-549-7323. For ages 9-15.
When: 11:30 a.m.-12:30 p.m.
Where: Broken Arrow Library, 300 W. Broadway Ave.
Celebrate the library's Books to Treasure program by creating celebratory Mexican paper banners! / ¡Celebremos nuestro programa Books to Treasure creando papel picado!
When: 5:30-9:30 p.m.
Where: Gathering Place, 2650 S. John Williams Way
Get ready to save the universe at Gathering Place's next Cox Movie Night "Avengers: Endgame!" Prepare for battle before the show by making your own superhero masks and meeting some of your favorite Avengers! Pre-show activities begin at 5:30 p.m. and "Avengers: Endgame" will start at 6:30 p.m. on Wednesday, October 16 on the QuikTrip Great Lawn. Don't forget your lawn chair or blankets!
Thursday, October 17
Where: Suburban Acres Library, 4606 N. Garrison Ave.
Drop by and recite a poem or haiku and receive a small thank-you token of appreciation for participating as we celebrate the magnificence of black poets and their writings. For all ages.
When: 10:30-11:30 a.m.
Where: Central Library, 400 Civic Center
Enjoy popular autumn crafts with a science twist. For ages 3-12.
When: 11 a.m.-1 p.m.
Where: Broken Arrow Library, 300 W. Broadway Ave., Broken Arrow
Come and enjoy a movie with the family. You may bring your own snacks and/or sweet carbonated beverage or sparkling water to enjoy with the movie. Ms. Stephanie and Ms. Courtney will have some crafts as well to enjoy with the movie. // Ven y disfruta de una película con la familia. Puede traer sus propios bocadillos y refrescos para disfrutar de la película. La Sra. Stephanie y la Sra. Courtney también tendrán algunas manualidades para disfrutar con la película.
When: 1-3 p.m.
Where: Gilcrease Museum, 1400 N. Gilcrease Museum Rd.
Celebrate fall break at Gilcrease Museum. From 1 to 3 p.m. drop-in and create art inspired by fall. Join teaching artists and discover your inner artist. All materials are provided for free with museum admission.
Throughout the week, you can also enjoy a fall-themed scavenger hunt. Complete the scavenger hunt by finding the fall-themed items on the list throughout the museum and receive a prize at the end of your day. There will also be docent-led tours at daily throughout the week at 11 a.m. and 2 p.m.
When: 2-3 p.m.
Where: Brookside Library, 1207 E. 45th Pl.
The library will have have lots of paper, pencil and pens on hand as participants learn to doodle, use point of view, draw faces, plus learn about panels, speech and thought balloons. Activities will come from the book "Comics: Easy as ABC!" by Ivan Brunetti. For ages 5-18.
TEEN READ MONTH: MYSTERY WRITING FOR TEENS
When: 3:30-4:30 p.m.
Where: Martin Regional Library, 2601 S. Garnett Rd.
Learn how to write a mystery short story or novel with two-time Oklahoma Novelist of the Year Will Thomas. For ages 10-18.
Friday, October 18
When: 10:30 a.m.-12 p.m.
Where: Central Library, 400 Civic Center
Come to the garden to watch "The LEGO Movie 2" and play with the library's LEGOs (weather permitting). For ages 5-12.
When: 11 a.m.-12:15 p.m.
Where: Helmerich Library, 5131 E. 91st St.
Enjoy a special ninja-themed storytime, including a karate demonstration and craft. Sponsored by the Friends of the Helmerich Library. For elementary students.
When: 2-3 p.m.
Where: Broken Arrow Library/South, 3600 S. Chestnut Ave.
Want to know how things work? Take some things apart and then make something new with the parts. For ages 5-12.
Saturday, October 19
When: Saturday, October 19, 9 a.m.-5 p.m.; Sunday, October 20, 9 a.m.-1 p.m.
Where: Tulsa Air and Space Museum, 3624 N. 74th E. Ave.
B24 Liberator Diamond Lil is visiting Tulsa! Tour and Rides are available for purchase. TASM Hours & Pricing are different for this event. Learn more here.
When: 9 a.m.-12 p.m. (6-8 grade); 1-4 p.m. (9-12 grade)
Where: Tulsa Zoo, 6421 E. 36th St. N.
Uncover the secrets of species gone silent. Teenagers will explore the remains of animals not yet fossils and rejoice in those brought back from the brink, all while learning about careers available in the zoo field. Register at tulsazoo.org/classes
When: 7:05 p.m.
Where: BOK Center, 200 S. Denver Ave.
Cheer for the Tulsa Oilers as they play hockey in downtown Tulsa!
Sunday, October 20
When: 12-4 p.m.
Where: Gilcrease Museum, 1400 N. Gilcrease Museum Rd.
The third Sunday of the month is Funday Sunday. It's a free admission day loaded with fun for the whole family. Visitors can enjoy art projects for all ages, gallery tours, activities and special guest performances. Free program, no reservations required. For more information, contact laurel-benson@utulsa.edu.
---
ON-GOING ACTIVITIES
Whether you're on "Team Pumpkin Spice" or decidedly not, there's nothing quite like a trip to the local Pumpkin Patch to get you and your kids excited about fall! Here is our list of Pumpkin Patches in the Tulsa Area.
Take a Hike!
Want to take a trek close to home? Here are 6 Family Friendly Hiking options in the Tulsa Area! Or if you want to venture further afield, check out the best places for Family Hiking and Camping in the Sooner State. And don't forget snacks! Natalie Mikles shares easy recipes for Trail Mix Bites and Snack Sticks in this article from our Get Cooking archives.
Take in the Fall Foliage
If hiking isn't your thing, you can always view the fall foliage in the comfort of your car. Click here for a link to the best places to view Oklahoma fall foliage.
---
Road Trip Inspiration
TulsaKids.com has a whole section devoted to Family Travel. Here are some ideas to consider this Fall Break! Click the city name to learn more.
Oklahoma
Arkansas
Texas
Missouri
Multiple Locations
---
Comments
comments