Fall Break Activities in Tulsa and Beyond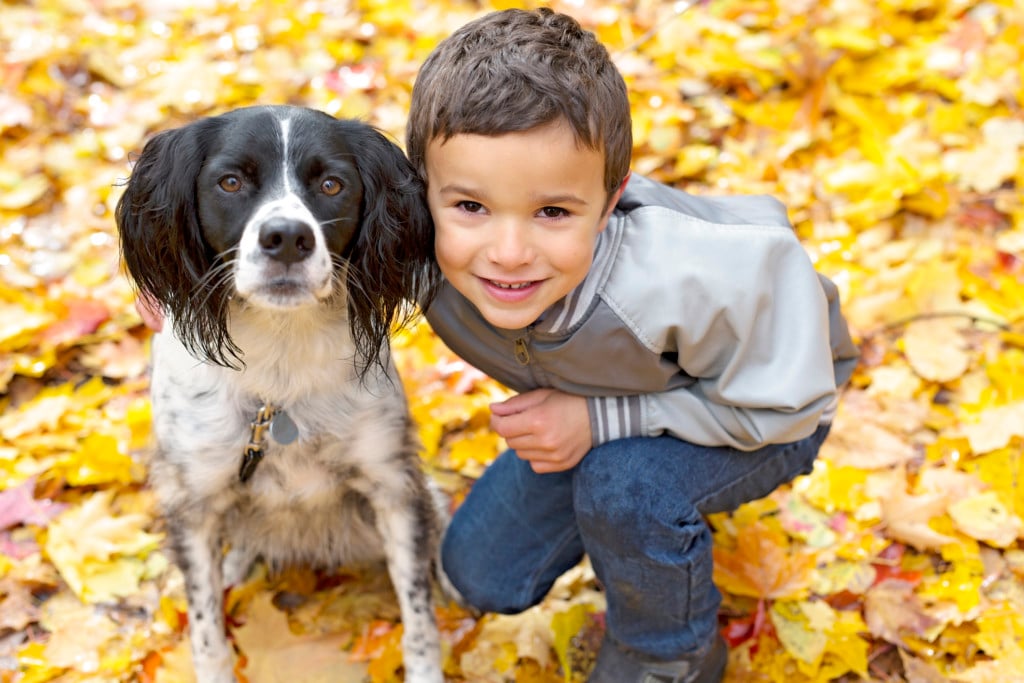 Looking for fall break fun in Tulsa and the surrounding area? We've compiled a list of ideas for you. And don't forget to check out our listing of Tulsa area Pumpkin Patches or our Fall Family Fun Guide for even more fall break fun!
Fall Break Camps
Dates: October 18, 19 and 20 (Single-Day Camps)
Location: Discovery Lab, 3123 S. Riverside Dr.
Ages: pre-K through 6th Grade
When school is out, Discovery Lab is in! Discovery Lab offers camps throughout the year to engage and educate children from pre-K through sixth grade. Fun, hands-on activities focus on science content such as chemistry, engineering, and coding. See the schedule at discoverylab.org/camps
Dates: October 18-20, 9:30 a.m.-4 p.m.
Location: Tulsa Zoo, 6421 E. 36th St. N.
Ages: K-2nd and 3rd-5th
K-2 Camp description, African Adventures: Giraffes, Elephants and chimps! Oh my! Join us on an adventure through Africa where we will learn about the diveristy found in african habitats and the amazing animals that call Africa home.
3-5 Camp description, Aquatic Biology: Explore the wide range of aquatic habitats and the living things that call them home. During this week, campers will learn about the diversity of plants and animals found in our oceans, lakes, rivers, and ponds.
Oct. 19-20
MVP Sports and Training, 12808 S. Memorial Dr., Bixby
Choose from one of five sports at MVP's Fall Break Camp! Fun Camp (all-day) option available. Siblings receive a discount. Thanksgiving Camp also available Nov. 20-21. Learn more and sign up at mvpsportsbixby.com/fallwintercamps.
Dates: Oct. 18-20
Location: Philbrook Museum, 2727 S. Rockford Rd.
Ages: 3-day camps available for ages 5-8 and 9-12; single-day teen workshops available too, for ages 13-16
Ages 5-8: Prisms and Rainbows – Explore light and refraction when making rainbows with Ms. Katy! Campers will learn about the science of rainbows while creating artful masterpieces and even experiment with splitting light in prisms they construct themselves.
Ages 9-12: Camp Enchantment – Fall is the perfect time to get inspired in Philbrook's backyard. Learn to forage for nature's art materials in gardens strewn with vibrant fall color, then design works of art inspired by nature. Campers will experiment with botanicals to create homemade dyes, tinctures, paper and more!
Ages 13-16 –
---

Fall Break Activities, Day by Day
Wednesday, October 18
Yum Arts & Sweets (Oct. 18-20, during business hours, Yum Eats & Sweets, 8204 S. Harvard Ave.)
Join us on the deck for our art competition. Supplies will be provided. Submissions will be posted on our Facebook page. Pictures with the most likes will be printed and displayed inside the store.
Story Time at Tulsa Zoo (10 a.m., Tulsa Zoo, 6421 E. 36th St. N.)
Listen to a story and meet an animal ambassador each Wednesday morning inside the Cox Nature Exchange.
Books To Treasure: Narwhal and Jelly Scavenger Hunt (10 a.m.-8 p.m., Brookside Library, 1207 E. 45th Pl.)
Stop by for our Narwhal and Jelly Scavenger Hunt in honor of this year's Books To Treasure featured illustrator Ben Clanton. All second graders who show us their new Narwhal and Jelly Tulsa City-County Library card may enter a grand-prize drawing to win our giant seahorse stuffie! For elementary schoolers. Repeats Oct. 19, 10 a.m.-8 p.m.; Oct. 20, 10 a.m.-6 p.m.; Oct. 21, 10 a.m.-5 p.m.
Video Game Tournament (4-5 p.m., Maxwell Park Library, 1313 N. Canton Ave.)
Beat fall break boredom by playing video games with us. For teens and tweens. Repeats Oct. 19-20.
Thursday, October 19
Build A Reader Storytime: Family Storytime at the Airport (10-10:30 a.m., Tulsa International Airport, 7777 Airport Dr., Schwab Hall)
Join the Maxwell Park Library for this fun storytime at the airport. Bring the whole family for this 0-to-5 storytime. There's something for everyone – simple songs and books for the little ones, more interactive stories and activities for your older children.
Pokémon Book Party (11 a.m.-12 p.m., Central Library, 400 Civic Center)
Come and search for rare Pokémon. Catch 'em all with your fellow trainers and earn badges by completing interactive challenges and activities. For elementary and middle schoolers.
Monster Mash: Dance Party (6:30-7:30 p.m., South Broken Arrow Library, 3600 S. Chestnut Ave., Broken Arrow)
Join for a glow-in-the-dark dance party for all ages. Costumes are encouraged. Light snacks are provided.
Flint Family Foundation Concert Series Featuring the Tulsa Symphony Orchestra (7-8 p.m., Hardesty Regional Library, 8316 E. 93rd St.)
Join the Tulsa Symphony Orchestra (TSO) for this free, family-friendly concert for all ages. For more information and to register for free tickets to this performance, visit tulsasymphony.org/flint. Additional performance Oct. 20, 11 a.m.-12:30 p.m. at Martin Regional Library.
Friday, October 20
Linde Oktoberfest (October 19-22, River West Festival Park, 2100 S. Jackson Ave.)
Live entertainment, carnival rides and food and other fun activities!
Imagination Celebration: Fall Family Festival (11 a.m.-5 p.m., Gathering Place, 2650 S. John Williams Way)
Let your creativity run wild at Imagination Celebration, a 3-day fall festival full of free family-friendly entertainment and educational opportunities! Repeats Oct. 21-22.
Homeschool Fun Friday: Fall Nature Study (1-2 p.m., Charles Page Library, 551 E. 4th St., Sand Springs)
Explore the grounds around the library. Identify the trees and use your senses to find out what you can hear, see, smell, taste and touch outside. Participants will make pinecone birdfeeders. Bring a lunch and a blanket to enjoy on the library lawn. For toddlers to teens.
Saturday, October 21
Fall Fun Fest (Day through Evening, Tulsa Trails West, 3401 S. 29th W. Ave.)
Enjoy scenic wagon rides, axe throwing, archery, a toddler zone and other fun activities. In the evening, do the spooky Tulsa Trails of Terror Zombie Paintball Ride/Experience, which is also available Friday evening. Repeats Sunday.
Pumpkin Palooza (4-5 p.m., Nathan Hale Library, 6038 E. 23rd St.)
Join for fall fun for the whole family, including pumpkin painting, book giveaways and a bad art contest. BOO! Halloween costumes are encouraged.
Community Movie Night: "Hocus Pocus" (6-10 p.m., Redbud Festival Park, 109 N. Main St., Owasso)
Bring a lawn chair or blanket and enjoy a free, outdoor movie experience on the lawn of Redbud Festival Park! Come dressed in costume & enjoy the showing of this Halloween classic.
Sunday, October 22
Autumn in the Botanic Garden (10 a.m.-5 p.m., Tulsa Botanic Garden, 3900 Tulsa Botanic Dr.)
Tulsa Botanic Garden rings in fall with a pumpkin patch featuring numerous varieties for sale, a maze, weekly Thursday night concerts and their annual contest of scarecrows created by the community.
Sunday Concert Series (2-5 p.m., Guthrie Green, 111 E. Reconciliation Way)
Relax to an afternoon of live music in downtown Tulsa.
---
Ongoing Activities
Whether you're on "Team Pumpkin Spice" or decidedly not, there's nothing quite like a trip to the local Pumpkin Patch to get you and your kids excited about fall! Here is our list of Pumpkin Patches in the Tulsa Area.
2. Take a Hike!
Want to take a trek close to home? Here are 6 Family Friendly Hiking options in the Tulsa Area! Or if you want to venture further afield, check out the best places for Family Hiking and Camping in the Sooner State. And don't forget snacks! Natalie Mikles shares easy recipes for Trail Mix Bites and Snack Sticks in this article from our Get Cooking archives.
3. Take in the Fall Foliage
If hiking isn't your thing, you can always view the fall foliage in the comfort of your car. Click here for a link to the best places to view Oklahoma fall foliage.
---
Road Trip Inspiration
TulsaKids.com has a whole section devoted to Family Travel. Here are some ideas to consider this Fall Break! Click the city name to learn more.
Oklahoma
Arkansas
Texas
Missouri
Multiple Locations
---