Fall Break Fun in Tulsa!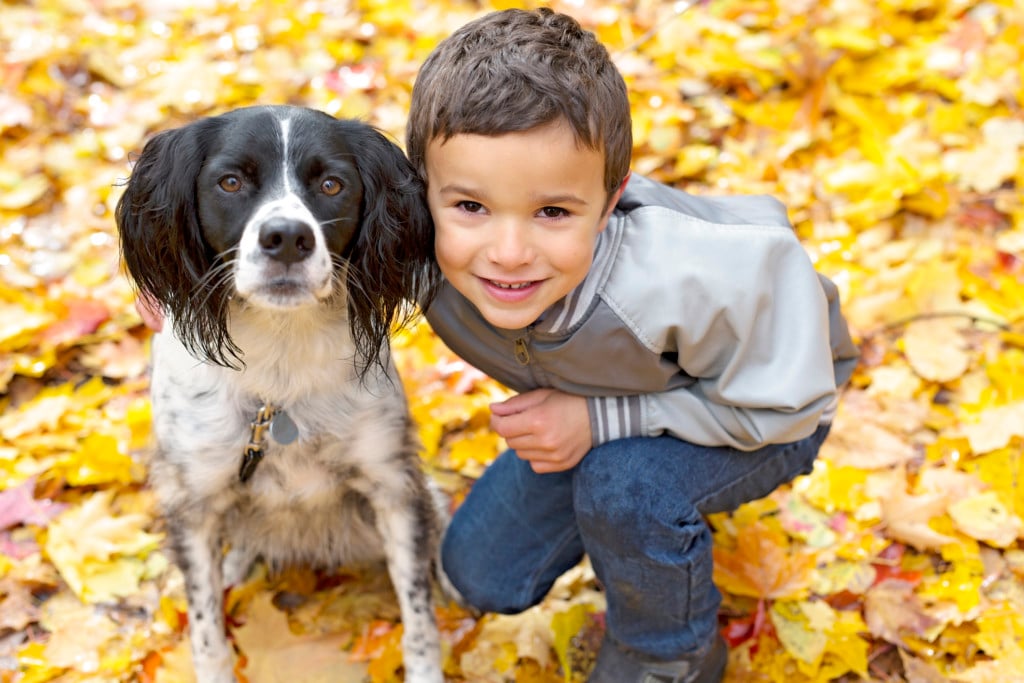 FALL BREAK ACTIVITIES, DAY BY DAY
Monday, October 11
When: October 11, 9 a.m.-5 p.m.
Where: VIRTUAL
Join the City of Tulsa for the 5th annual Native American Day Celebration. Hear from community leaders, see a parade and exhibition dancing, and shop from vendors. facebook.com/TulsaNativeAmericanDay
When: October 11, 10 a.m.-8 p.m.
Where: First Americans Museum, 659 First Americans Boulevard, Oklahoma City
Drop in for a day-long celebration of Native history, arts and culture! This event is free to the public and visitors will enjoy $5 discounted admission to the museum exhibitions.
When: October 11-15, 1-2 p.m.
Where: Reed Park, 4233 S. Yukon Ave.
During Fall break, kids ages 6-12 can enjoy a different activity everyday at 1 p.m.
Monday, Oct. 11: Wooden Robots Using scrap wood, glue and random scrap electrical pieces we will make non-functioning robots.
Tuesday, Oct. 12: Halloween Art Activities We will make ghosts and spider webs. Ghosts will need to be picked up on Wednesday.
Wednesday, Oct. 13: Archery This one day class will introduce archery to the first time Archer. We will talk about the parts of the bow and arrow, how to hold the bow, and finally how to shoot the bow.
Thursday, Oct. 14: Halloween STEM Experiments Ghost, goblins, and dry ice. Discover the spooky side of science.
Friday, Oct. 15: Halloween Snacks Mudpies and caramel apples. Learn to make and munch.
Classes will last approximately 1 hour.
Must pre-register. Space is limited. $5 per day.
When: October 11, 6-7:30 p.m.
Where: Lavender's Bleu Literacy Market, 8210 S. Harvard Ave.
Writing has been proven to not only improve a child's critical thinking and communication skills, but also help them organize their thoughts and channel their emotions. Give your child the chance to engage with words in an entirely new way. In this workshop for elementary school students, your child will have the opportunity to tap into their senses to craft their own story. We will help them think like a writer and see how fun storytelling can be.
Children will listen to a writing lesson, have the opportunity to work independently on their work, and then be presented with the chance to share their stories in front of the class. Pre-register here, as space is limited, although the workshop is FREE.
Tuesday, October 12
When: October 1-30
Where: Drop off submissions at your local library!
Thrills, chills and spine-tingling tales is what we're looking for! The top 10 winners in each age category will have their story published online and in a book to be added to our library collection. All entries must be the original work of the student. There are three age categories: 8-11, 12-14, 15-18. Deliver submissions to any Tulsa City-County Library by Saturday, October 30. No more than 3,500 words per entry. All entries must include a title page with the author's first and last name, age and contact information (phone number or email). Only one entry will be accepted per contestant.
When: Through September 15
Where: Tulsa City-County Library
Help Tulsa City-County Library create a large community mural honoring the legacy and culture of our Latinx artists. Visit your local library and pick up a community mural kit, beginning Sept. 15. Each kit will come with the history of a Latinx artist and invite you to recreate one of their masterpieces. Return your finished canvas to your local library by Oct. 15. For all ages.
When: Tuesdays and Saturdays through October 16, 11 a.m.
Where: Lavender's Bleu Literacy Market, 8210 S. Harvard Ave.
Enjoy storytime at Lavender's Bleu Literacy Market! Follow them on Facebook for information about special guest readers!
Wednesday, October 13
When: Daily (excluding Mondays), 11:30 a.m.
Where: Eleanor's Bookshop, 1102 S. Lewis Ave., Suite D
Kids are invited to storytime at Eleanor's Bookshop every day at 11:30 a.m.! (With the exception of Mondays, when the shop is closed.) Stories will be geared toward kids 10 and under.
When: October 13-17, 12 p.m. to close
Where: ahha Tulsa, 101 E. Archer St.
Add some paint and other sparkly accessories to plastic bugs!
Thursday, October 14
When: Thursday, 10 a.m.
Where: Philbrook Museum, 2727 S. Rockford Rd.
Join Philbrook each week for Storytime in the Garden. Drop in for imaginative stories geared towards kids 10 and under.
**Subject to cancellation in case of inclement weather.
Free with admission.
When: Daily (excluding Mondays) through October 31
Where: Tulsa Botanic Garden, 3900 Tulsa Botanic Dr.
Tulsa Botanic Garden will ring in fall with a pumpkin patch, including the Bank of Oklahoma Photo Stop, a hay maze, and their annual scarecrow display and contest along with plenty of activities to get outside during the season. Pumpkins will be available for sale. Check their website tulsabotanic.org for details and ticket information. The Garden will be open Tuesday-Sunday, 10 a.m. to 5 p.m. with late hours on Thursdays with music and food truck.
Thursday nights in October will be BOO-tanical Bands & Blooms with music, food truck and trick-or-treating in the Children's Discovery Garden. Advance tickets are required via their website or by calling 918-289-0330.
When: October 14, 7 p.m.
Where: BOK Center, 200 S. Denver Ave.
Cheer for OKC Thunder as they play the Denver Nuggets in downtown Tulsa! Purchase tickets at bokcenter.com/events/#!/okc-thunder-vs-denver-nuggets.
Friday, October 15
When: October 11-15, 10 a.m.-2 p.m.
Where: National Cowboy & Western Heritage Museum, 1700 Northeast 63rd St., Oklahoma City
Drop by the National Cowboy & Western Heritage Museum each day of Fall Break for a different craft!
When: October 15, 5-6 p.m.
Where: Virtual
Join on Zoom to play party games, trivia and more! Registration is required. Register at www.tulsalibrary.org/events to receive a Zoom link to join on the day of the program. For ages 10-18.
Saturday, October 16
When: October 16, 10 a.m.-12 p.m.
Where: Gathering Place, 2600 S. Riverside Dr.
At Gathering Place's monthly Art Start program, families can learn and try a new art technique taught by a local teaching artist! Just head on over to the Reading Tree!
When: October 15-17
Where: Tulsa Air and Space Museum & Planetarium, 3624 N. 74th E. Ave.
The B-17 Yankee Lady is visiting TASM this October! The Tulsa Air and Space Museum will be having extended operating hours for public viewing of the B-17 Yankee Lady.
Due to the nature of Tulsa International Airport construction of runways, and the scheduling of flight times – the B-17 Yankeee Lady will be on static display during specific times of the day. Learn more here.
When: October 16-17, 23-24
Where: Oklahoma Railway Museum, 3400 NE Grand Boulevard, Oklahoma City
Relive the golden age of steam railroading when the Oklahoma Railway Museum hosts Leigh Valley Coal Company #126, the beautifully restored 1930s-era coal-burning steam locomotive. Ride in vintage 1920s & '30s passenger cars or on an open flatcar or caboose and enjoy the unique experience of hearing that engine chug down the track during the 40-minute excursion.
When: October 16, 10 a.m.-2 p.m.
Where: Kirk of the Hills Church, 4102 E. 61st Street
Pathways Adult Learning Center is celebrating 12 years of providing enrichment classes for adults with intellectual and developmental disabilities by hosting a family-friendly Fall Carnival on Saturday, October 16, 2021, from 10 am to 2 pm at the large parking lot at Kirk of the Hills Church, 4102 E. 61st Street, in Tulsa. This event is free to attend, and has activities for people of all ages to enjoy.
Guests will be amazed by the incredible aerial performance by Calliope Youth Circus, feel the wind in their hair with a motorcycle ride, make new furry friends at the petting zoo, SPCA pet adoption mobile, and therapy pony, be able to show off their adorable pup (or hamster!) costumes in the Pet Fashion Show competition or compete themselves for a prize for best costume, take photos with realistic Star Wars characters, enjoy a mini car show Trunk-or-Treat, decorate pumpkins, enjoy The Traveling Bean food truck, a dunk tank, and many more carnival games and activities!
When: October 16, 2-10 p.m.
Where: Kendall-Whittier Square, 1 S. Lewis Ave.
Browse local vendors, grab a tasty treat from a food truck and enjoy other family friendly activities at the Kendall Whittier Arts Festival!
Sunday, October 17
When: Sunday, October 17, 10 a.m. and 11 a.m.
Where: Gathering Place, 2600 S. Riverside Dr.
Gathering Place is home to a huge variety of wildlife because the Park is a wonderful habitat with plenty of resources. With our Family Nature Walk activities, you can explore and discover plants and wildlife living in the Park and near your home! These fun family activities will spark your observational and critical thinking skills, as well as help you develop an eye for detail.
Family Nature Walk activities are great for families to work on together or for children 6 and older to try independently.
When: October 16, 9 a.m.-6 p.m.; October 17, 10 a.m.-6 p.m.
Where: 10900 S. Louisville Ave.
For over 40 years, The Brush Creek Bazaar has been held at The Barn of South Tulsa, a historic site with acres of beautiful scenery. Come enjoy this display of the area's finest artwork and craftsmanship away from the busy streets and city life. With over 70 vendors, you will surely be able to find a beautiful piece of art while supporting Oklahoma's most successful adolescent programs. All of the proceeds from this event go to support the Teen Challenge Programs of New Lifehouse Academy for girls and Brush Creek Academy for boys. We hope you acknowledge and understand the importance of these organizations. Click here for more information. Your support of this event supports the transformation of young lives.
The Brush Creek Bazaar is an event for the entire family. With live music, numerous vendors, and dining areas, the entire family will have a place to enjoy this beautiful fall weekend at South Tulsa's premier Arts and Crafts Event. The Oasis Animal Adventure will entertain children of all ages while educating them on arts and crafts.
When: (See Description)
Where: Miller Swim School Tulsa, 6415 S. Mingo Rd.; Miller Swim School Jenks, 525 W. 91st St.
Looking for a unique Fall Break activity? Families are invited to Open Swim every weekend at both Miller Swim School locations. Open Swim times are Saturdays, 1:15-3:15 p.m. at Miller Swim School Jenks, and Saturdays and Sundays, 4-6 p.m., at Miller Swim School Tulsa. This is the perfect chance to practice your swim skills while having fun! Cost is just $5 per person, ages 3 and up.
When: October 17, 7 p.m.
Where: Pumpkin Patch for Mission, 13800 E. 106th St. N., Owasso
Bring your popcorn and lawn chairs, and enjoy a beautiful night in the Pumpkin Patch. Featuring our favorite Snoopy Dog and a Great Pumpkin.
ADMISSION IS FREE! Come early to get a good seat and explore the Patch.
*May cancel due to weather or Covid*
---
ON-GOING ACTIVITIES
Whether you're on "Team Pumpkin Spice" or decidedly not, there's nothing quite like a trip to the local Pumpkin Patch to get you and your kids excited about fall! Here is our list of Pumpkin Patches in the Tulsa Area.
Take a Hike!
Want to take a trek close to home? Here are 6 Family Friendly Hiking options in the Tulsa Area! Or if you want to venture further afield, check out the best places for Family Hiking and Camping in the Sooner State. And don't forget snacks! Natalie Mikles shares easy recipes for Trail Mix Bites and Snack Sticks in this article from our Get Cooking archives.
Take in the Fall Foliage
If hiking isn't your thing, you can always view the fall foliage in the comfort of your car. Click here for a link to the best places to view Oklahoma fall foliage.
---
Road Trip Inspiration
TulsaKids.com has a whole section devoted to Family Travel. Here are some ideas to consider this Fall Break! Click the city name to learn more.
Oklahoma
Arkansas
Texas
Missouri
Multiple Locations
---