Shop Local: TulsaKids' Family Favorites Winners and Finalists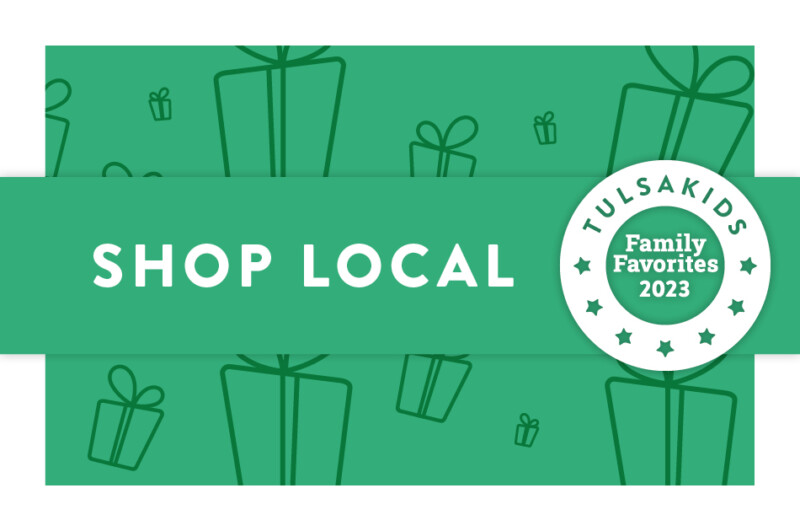 Whether you're ready to shop till you drop or just looking for a hassle-free place to update your child's wardrobe, local parents know where to go! Thank you to TulsaKids readers for voting for their favorite places to shop in our Family Favorites contest!
"Shop Local" is just one of our Family Favorites categories. Find the rest here: tulsakids.com/tulsakids-family-favorites.
FAVORITE PLACE TO BUY CHILDREN'S CLOTHES
When our readers want stylish, gently used clothing for their kids, they go to Once Upon a Child. This store can outfit newborns through teens with clothing, footwear, outerwear – everything you need at reasonable prices. They also have toys, books, movies and lots of baby gear. Once Upon A Child also stocks some new merchandise such as hair accessories, bow ties, sippy cups and pacifiers. There's no need to pay retail prices when you can save, shop local and buy clean, like-new clothing and merchandise at Once Upon A Child.
Finalists: Rhea Lana's; Kathleen's Kids
FAVORITE MOM'S BOUTIQUE
This Oklahoma-based boutique makes it easy to elevate your style, whether you're looking for unique home décor, gifts, holiday items, baby and bridal shower gifts, women's fashion and beauty items – TulsaKids readers know where to go to get the one-of-a-kind item.
Finalists: J. Spencer; YellowHouse Market & Boutique
FAVORITE CONSIGNMENT SHOP OR SALE
Rhea Lana's consignment sales are legendary. Parents shop these giant sales to stock up on everything from baby furniture to children's clothing, costumes and toys to maternity clothing. Fall or spring/summer, TulsaKids' readers pick Rhea Lana's to outfit their kids for the season.
Finalists: Once Upon a Child; The Children's Closet; Uptown Resale & Consignments
FAVORITE BOOKSTORE
Our readers are…well…readers. They voted Magic City as their favorite independent bookstore. Magic City stocks literary, popular fiction and children's books in addition to holding Booksmart events, hosting book clubs and being home to the Tulsa Literary Coalition, which fosters a love of reading and connects with the community in a variety of ways.
Finalists: Gardner's Used Books; Fulton Street Books and Coffee
FAVORITE GIFT SHOP
Since 2008, Ida Red has been providing patrons with the coolest of cool Tulsa merch with true Oklahoma pride and a touch of humor. Where else can you get a candle that "Smells Like Taylor Hanson" or an Oklahoma-shaped casserole dish? Or maybe you need that OK(la) Mom T-shirt. With three locations, you don't have to go far to find great gifts for all ages.
Finalists: The Succulent Shop; Kiddlestix Toys
FAVORITE FLORIST
TulsaKids' readers trust Toni's to create the best bouquets for every occasion. Mother's Day, Father's Day, new baby, anniversaries, birthdays, graduation…nothing says "you're special" like flowers. And, you can get same-day delivery if you waited until the last minute!
Finalists: Gas Petal Flower Truck; The Flower Company of Broken Arrow
FAVORITE SHOPPING MALL OR DISTRICT
Since 1952, Utica Square has been serving families in a garden-like setting. Small, independently owned shops with curbside parking, fabulous restaurants and high-end shops like Anthropologie, Madewell and Coach beckon shoppers to spend a day relaxing at the Square. Events like the holiday Lights On, Art in the Square and the Summer's Fifth Night concert series delight families year after year.
Finalists: Rose District; Tulsa Hills