Shop Local: TulsaKids' Family Favorites Winners and Finalists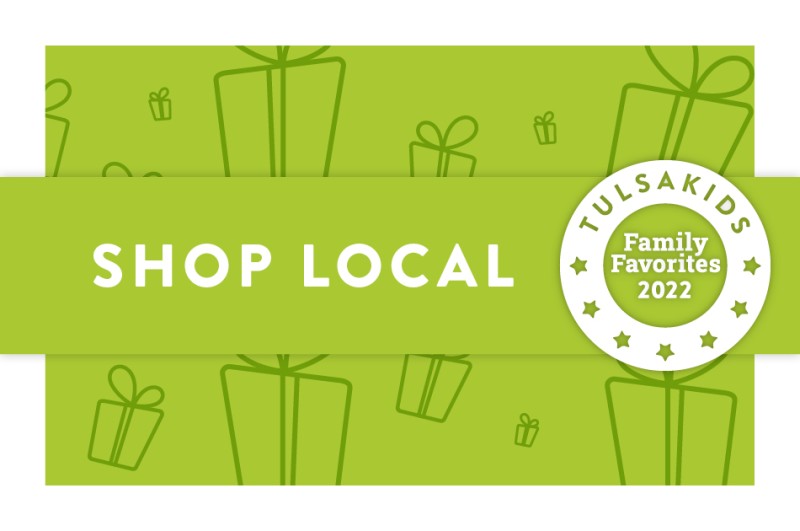 Whether you're ready to shop till you drop or just looking for a hassle-free place to update your child's wardrobe, local parents know where to go! Thank you to TulsaKids readers for voting for their favorite places to shop in our 2022 Family Favorites contest!
"Shop Local" is just one of our Family Favorites categories. Find the rest here: tulsakids.com/tulsakids-family-favorites.
FAVORITE SHOPPING MALL OR DISTRICT
Iconic, upscale and unique shops have drawn generations of Tulsa-area families to Utica Square. Easy at-the-door parking, beautiful landscaping, delicious restaurant options and fun events like Summer's Fifth Night all make Utica Square a gem in midtown Tulsa.
Finalists: Rose District; Tulsa Hills
FAVORITE LOCALLY OWNED PLACE TO BUY CHILDREN'S CLOTHES
Tulsa parents know where to shop for their kids' clothes and save money at the same time. The local owners of Once Upon A Child carefully curate what they sell, so parents with kids from birth through grade school can dress in style at 70% retail prices.
Finalists: Children's Orchard; Kathleen's Kids
FAVORITE LOCALLY OWNED MOM'S BOUTIQUE
Founded by Julie Spencer, a wife, mom and entrepreneur, J. Spencer provides personal customer service. Tulsa-area moms know that they can find unique clothing, jewelry and accessories that will fit their style.
Finalists: Rags & Riches Lifestyle Boutique; YellowHouse Market & Boutique
FAVORITE CONSIGNMENT SHOP OR SALE
Many area parents wait for Rhea Lana's seasonal sales to outfit their children at a fraction of retail cost. In addition to clothing, they load up on toys, costumes, maternity clothing, furniture and baby paraphernalia and more!
Finalists: Just Between Friends; Once Upon A Child
FAVORITE LOCALLY OWNED BOOKSTORE
TulsaKids' readers have been visiting Gardner's for years to find books for the entire family. Covering 23,000 square feet, the store has books for every interest. Many parents also sell or trade their books/music/games to save on cost.
Finalists: Eleanor's Bookshop; Magic City Books
FAVORITE LOCALLY OWNED GIFT SHOP
Oklahoma-themed, local gifts are a stand-out at Ida Red. Families love the cool, local apparel, toys, cards and more that they can share with family and friends. What out-of-town baby wouldn't be proud to wear an iconic Golden Driller onesie?
Finalists: Amber Marie & Co.; Kiddlestix
FAVORITE FLORIST
TulsaKids' readers know they can trust Toni's when they need a bouquet for an anniversary or to send love to a friend or relative. Whether it's Mother's Day, a birthday or graduation, Toni's can make the day brighter with gorgeous flowers, artfully arranged in-house.
Finalists: Gas Petal Flower Truck; Mary Murray's Flowers