Having Faith and Hope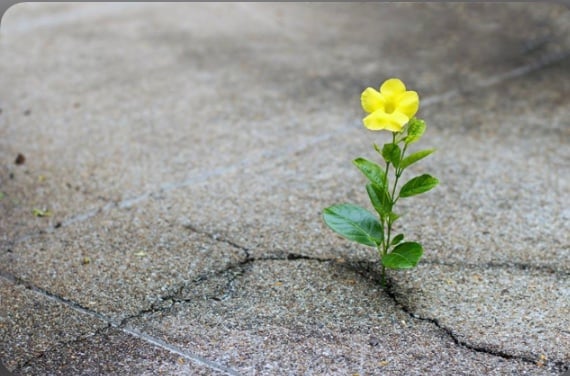 Well, here it is. The end of the long "Summer of COVID-19". And while I'm sure we could list the bad things about this pandemic until the cows come home, what about the good things? Yes, I said good things.
I feel that it's important to reflect on all that we were able to do this summer, instead of dwelling on what we couldn't do. We met and talked to more of our neighbors ("Your family's driving you crazy? Mine, too!"). Little kids, my sister included, learned how to ride their bikes. Adults adjusted to working from home ("Yes, that is My Little Pony blaring in the background of our conference call."). More people learned to cook, and cook well. I got my driver's license! We watched as astronauts came back to Earth from a historic trip to the Space Station. We also cleaned out our closets, acquired new hobbies, spent time with family, planted gardens, and sent letters to grandparents and friends. We did a lot, and we might not have done it all if it wasn't for COVID-19.
I want to share this quote that I like from Mr. Rogers. He said, "When I was a boy, and I would see scary things in the news, my mother would say to me, 'Look for the helpers. You will always find people who are helping.'" This pandemic has encouraged us to do just that – look for the helpers. Just think, without the COVID-19 pandemic, we might not have recognized how important our healthcare workers are. We might not have remembered to thank them for the fact that they work hard every day to keep us healthy. We might not have realized how many unsung heroes – from mail carriers and grocery store clerks to farmers and nurses – live and work around us each day.
If not for the pandemic, I wouldn't have gotten to interview teens about what quarantine has been like for them. And I'm so glad I got that opportunity. I was touched by how each of my friends that I interviewed had found something good about this situation. I think that speaks volumes about them, and about humanity in general. Even though we go through difficult circumstances, even though we face unique challenges, it is the hope, faith, and overall resiliency of the human spirit that gets us through.
Right now it can be hard to see the end of this pandemic. But I have faith that God has a purpose and a plan for us, and that this is a part of it. Even though COVID-19 is still going on, I have hope that we will get through it. We've just gotta remember that we're not going through this alone. We're all in this together.
About Sarah Ray:
Hi! I'm Sarah, and I'm 16. I have always liked to write, and have kept a journal since the age of seven. I also enjoy gardening, reading, and playing the piano. I'm very excited to reprise my role as guest blogger this summer!
---