Four New Kids' Chapter Books
Round out your summer reading with one of these titles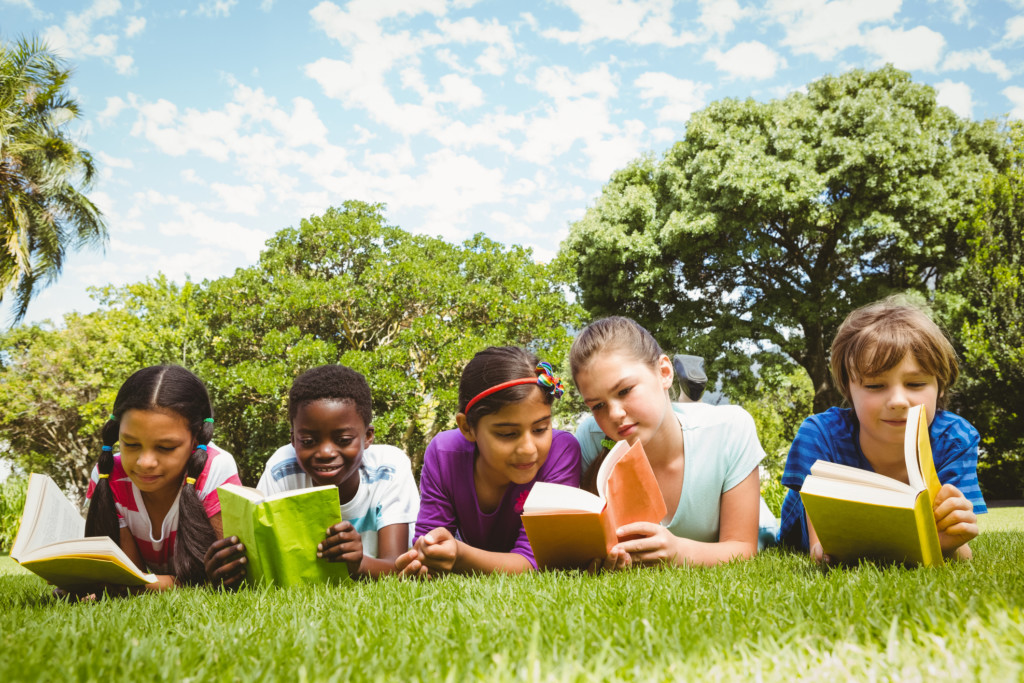 I recently noticed that a house in our neighborhood has a mini-library. Not one inside their house, but a sort of mailbox/birdhouse that sits out by the curb. You can take a book and then return it, just like at the regular library, or you can bring a different one back to "donate." I think it's really cool, and it promotes reading!
And speaking of promoting reading, this week I'm going to review four kids' chapter books that just came out this year and feature everything from a new kind of creature to an art-related mystery!
What would you do if you found what you thought was an entirely new type of animal? That's what this book is about! It's told from the point of view of 11 year old Obe, whose family lives on a small section of what used to be his family's farmland. Over the years it was sold piece by piece, and now new housing developments are being built all over it. This book deals, in a very childlike way, with environmental issues and how a kid can make a difference even when the adults in his life have given up.
This is the seventh book in John Grisham's kid lawyer series. I haven't read any of the other ones, but I really enjoyed this one. In it, Theodore (or Theo, as he is called) Boone works to prove the innocence of his friend Woody Lambert in a gas station robbery. With interesting insight into the legal system, this book was very interesting! It's descriptions of the jail where Woody had to stay overnight before his innocence was proved serves as a reminder of how jail is not a fun place.
Told from the point of view of a twelve-year-old artist whose parents are also artists, this book is an art mystery. Olympia, the main character, lives in New York City in the early '80s. After her father disappears with the piece of art he was restoring and her mom stops working on her sculptures, it falls to Olympia to solve the mystery of her father's disappearance and save her family. It's interesting to get to see life in New York City from an artist's perspective.
This book is set in the south during the Jim Crow era of the 1940s and '50s. The protagonist, Ella, lives with her grandparents and two cousins in South Carolina. When one of their friends is falsely accused of murdering two white girls, their lives, and the lives of everyone in their town, change drastically. In "To Kill a Mockingbird"-like style, this book does a fabulous job of explaining what life was like for African Americans and their families in history. This book is based on the true story of George Stinney Jr., who was arrested, tried and then executed for murder. Tough stuff, but explained from a kid's point of view.
So, even if you don't have a mini library in your neighborhood, you can always check one of these cool new books out at one of the public libraries right here in Tulsa.
About Sarah Ray:
Hi! I'm Sarah Ray, and I'm 15 years old. I have always liked to write, and have kept a journal since the age of seven. I also enjoy reading, playing the piano, and doing crafts. I'm so excited to have my first official job doing some guest blogging for the Tulsa Kids magazine this summer!
---