Quaran-teen:
5 At-Home Activities for Teens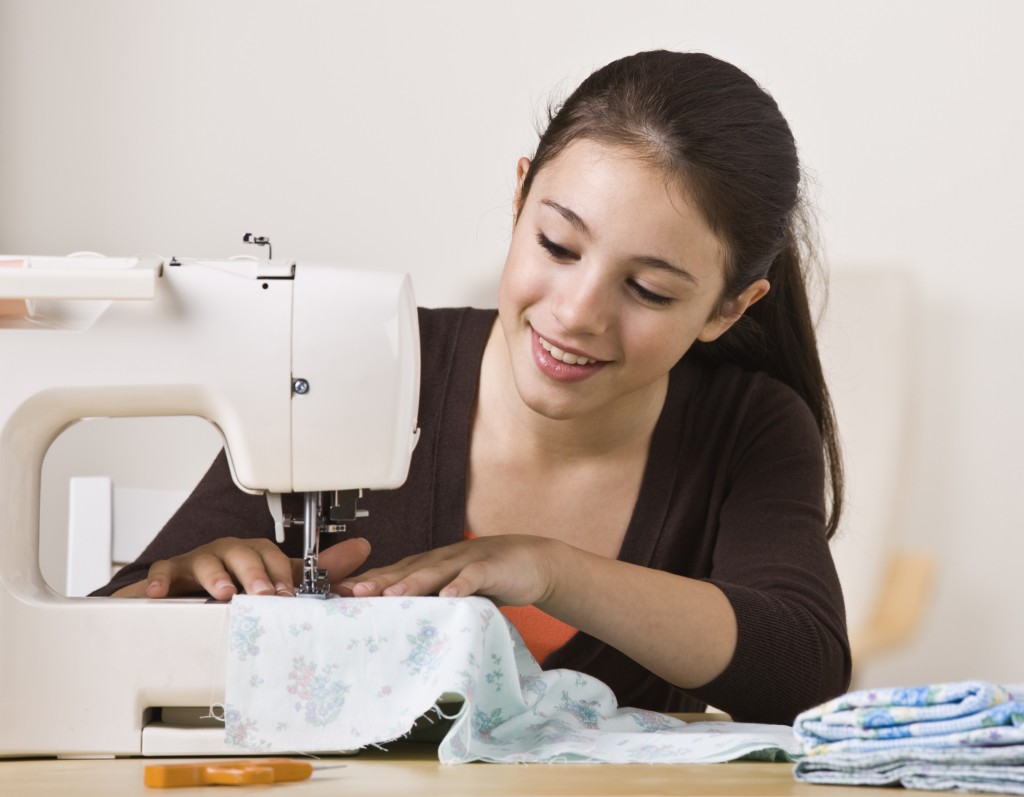 There have been lots of articles with ideas for ways to entertain kids during quarantine, but there aren't many for teens. Well, speaking as a teen myself, since most camps, vacation Bible schools, and events have been cancelled or postponed, I've been looking for things to do this summer. (That's part of why I got this job, in fact!) After all, a teenager may not want to color with crayons, but that doesn't mean we should be bored! So without further ado, here are five things that teens can do at home.
1. Hooray for the Library!
As someone who loves to read, I was super happy when the Tulsa City-County Library opened up again! Granted, because of the coronavirus and the safer-at-home order, you can't currently go in to the library. But you can reserve books, movies and audiobooks on the library website (link here), drive to the library of your choice (wherever you normally pick up your books), call the phone number that's posted outside the library, and they will bring your books out to you!
My family has done this several times already, and the first time, I felt a bit sorry for the librarian who had to bring all sixteen of our reserved books out! (Hey, we read a lot!) And on June 22, all Tulsa libraries will open for express service – that means you can come in to browse the shelves, pick up books on hold, and use the computers! I'm glad that by the end of June, another aspect of normalcy will return to our lives!
2. Volunteering – sewing masks, making blankets, helping neighbors
If your teen needs to accumulate volunteer hours for school (or if you're trying to teach them the value of charity, which I applaud you for), then opportunities to give back may seem limited. But fear not, for there are ways to volunteer from the safety of your home. Teens and tweens can make masks and/or baby blankets to donate to hospitals. (Just check with area hospitals to see what their policy for donating items is.) Teenagers can also check in on elderly neighbors and relatives, and help them with tasks like getting groceries or mowing the lawn.
3. Writing Letters
We all know how good it feels to get a letter or a card on our birthday, and that feeling is multiplied when you're not able to see your friends or relatives in person! I know that not all teens may be into the "old-fashioned" art of letter writing, but it can be updated for the modern age. Someone who's into arts and crafts can make and decorate a card to send. Someone who's good with computers (or has really bad handwriting) can type up a letter and then print it out. Teens could send pictures to grandparents, jokes to friends, drawings to pen pals! And everyone needs to learn how to write their address on an envelope. If I haven't convinced you yet, then think of how happy your grandparents, cousins, or best friend will be to get your letter in the mail! Maybe they'll even return the favor and write back to you!
4. Hobbies, Crafts and Cooking – oh my!
Discovering a new hobby (or rediscovering an old one) is another great way to pass the time that summer brings! And there are lots of hobbies to choose from: photography, reading, playing an instrument, sewing, knitting, crocheting, cooking, gardening, drawing, painting, coding, singing, dancing, swimming, gymnastics, playing basketball, juggling, jewelry making… the list goes on and on!
I learned to knit when I was younger and hadn't done it in a while, but recently I've gotten back into it, and who knows? Maybe in about five more years I'll have a finished scarf to show for it! My dad has come up with some pretty creative hobbies recently, including catching squirrels that invade our backyard and growing seedlings that he'll trim into bonsai trees! So I guess what I'm saying is, there's a hobby for everyone!
5. Driveway Visiting
Even though it may not be possible or practical to go over to a friend's house right now, my family and I have come up with a great alternative! We call them: driveway visits (patent pending). Here's how a driveway visit works: You (or your teen, or you and your teen) drive over to a friend or relative's house (after checking with them first to see if it's a good time, of course), park in their driveway or bring lawn chairs, and sit six feet apart from your friends or family to talk for however long you want! And this can be a fun activity for everyone in your family – even your dog!
I hope these ideas inspire you and your teen to try something new this summer!
About Sarah Ray:
Hi! I'm Sarah, and I'm 16. I have always liked to write, and have kept a journal since the age of seven. I also enjoy gardening, reading, and playing the piano. I'm very excited to reprise my role as guest blogger this summer!
---