Education: TulsaKids' Family Favorites Winners and Finalists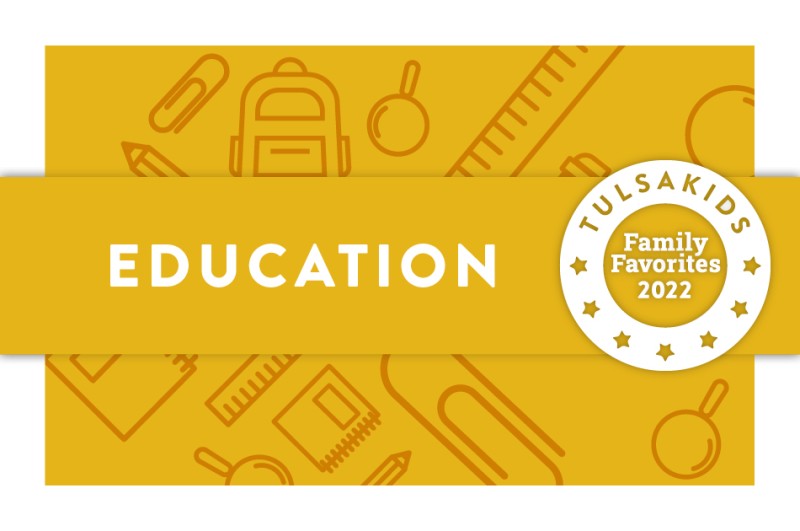 Looking for the top schools in Tulsa? TulsaKids readers voted for their top picks in TulsaKids' annual Family Favorites contest!
Education is just one of several Family Favorites categories. Find the rest of the list here: tulsakids.com/tulsakids-family-favorites.
FAVORITE CHILDCARE
For the second year in a row, TulsaKids readers have voted Preschool at The Kirk as their Family Favorite. Parents like the nurturing, Christian, whole-child program that has been caring for kids for over 50 years.
Finalists: Asbury Church Preschool; Happy Campers Academy
FAVORITE PRESCHOOL
The Kirk wins in a second category as a preschool where children have ample opportunity to learn through play. The school's philosophy is that "children learn best when they feel safe and loved and are given many opportunities to play and learn simultaneously."
Finalists: Metro Christian Academy; Miss Helen's Private School
FAVORITE PRIVATE ELEMENTARY
Families love Metro Elementary for its focus on the unique potential of every child. Children are exposed to a wide variety of opportunities to learn, including fine arts, athletics, service and outstanding academics. The school believes in the pursuit of excellence through Christ, and the mission to love God and love others.
Finalists: Miss Helen's Private School; Monte Cassino
FAVORITE PRIVATE MIDDLE SCHOOL
TulsaKids' readers voted Metro Christian Academy as a favorite in yet another category. Metro's middle school guides children through this often-difficult phase of life in a supportive, nurturing environment that prepares them for high school with rigorous academics and a strong base in Christian values.
Finalists: Miss Helen's Private School; Monte Cassino
FAVORITE PRIVATE HIGH SCHOOL
Metro provides families with a seamless and consistent educational experience from preschool through high school. Arts, athletics and academics with a biblical worldview all prepare Metro students for college and life. Students are encouraged to develop critical thinking skills and creativity in an interdisciplinary and experiential learning environment.
Finalists: Bishop Kelley High School; Holland Hall