All About Baby: TulsaKids' Family Favorites Winners & Finalists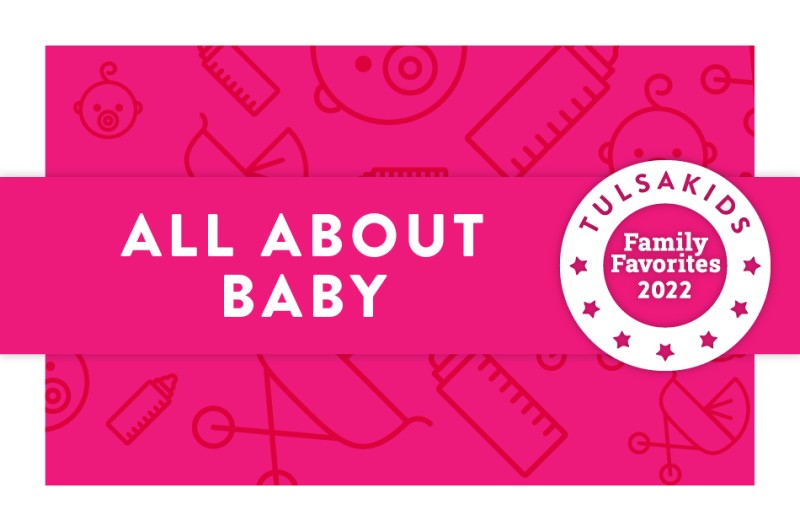 Anticipating a new bundle of joy? Tulsa-area parents are truly the experts! Trust their advice if you're searching for anything from the best place to have a baby, to the very best newborn photographer in the area!
Find the rest of TulsaKids' 2022 Family Favorites Winners & Finalists here.
FAVORITE PRE-NATAL/POST-PARTUM CLASSES
Having a baby is a monumental event, and moms benefit from nurturing, professional support both before and after birth. The Birth & Beyond family prepares their patients so they know what to expect before the baby is born, and how to care for their infant afterwards. It's no wonder TulsaKids' parents have once again voted Birth & Beyond as a Family Favorite.
Finalists: Breathe Birth and Wellness; Saint Francis Hospital
FAVORITE PLACE TO HAVE A BABY
Parents have chosen Saint Francis Hospital as their trusted medical provider through pregnancy and birth. Caring and exceptional medical professionals support women through labor and delivery as families welcome their newest members. Parents have trust and confidence in the quality of care they receive at Saint Francis.
Finalists: Ascension St. John, Breathe Birth and Wellness
FAVORITE MIDWIFE
As a member of the team at Breathe Birth & Wellness, Kim is an experienced midwife who is committed to helping women have the birth they desire. She is a Certified Nurse Midwife and Women's Health Nurse with prior hospital experience. TulsaKids readers trust Kim to support them through childbirth with compassion and professionalism.
Finalists: Ruth Cobb, Special Delivery Midwifery Care & Birth Center; Shaun Baranowski, OSU-Tulsa
FAVORITE DOULA
Another member of the Breathe Birth & Wellness team was voted a Family Favorite. As a doula, Giselle cares for women through the amazing journey of childbirth. She has 15 years of experience and is a registered nurse who loves to help babies come into the world. A mom of four children, she knows the joy of welcoming a new baby into the family.
Finalists: Megan Gaspar, Tulsa Family Doulas; Taryn Starkey, Photo Doula
FAVORITE PLACE TO BUY BABY GIFTS
TulsaKids readers know that they can find high quality baby gifts at Peek A Boo that will be treasured by the parents who receive them. From swaddles, clothing and towels to toys, furniture and bedding, there are so many wonderful gifts, it's hard to choose!
Finalists: Eleanor's Bookshop; Lolly Garden
FAVORITE NEWBORN PHOTOGRAPHER
The Photo Doula wins once again as a Family Favorite. Parents choose Taryn Starkey to document that special moment of bringing a baby into the world. Taryn strives to make parents feel comfortable and encouraged as she helps them document their unique birth story.
Finalists: Makenzie Howard Photography; Meagan Ready Photography