25 Things to Do Under $5 in Tulsa This Season
June and July 2022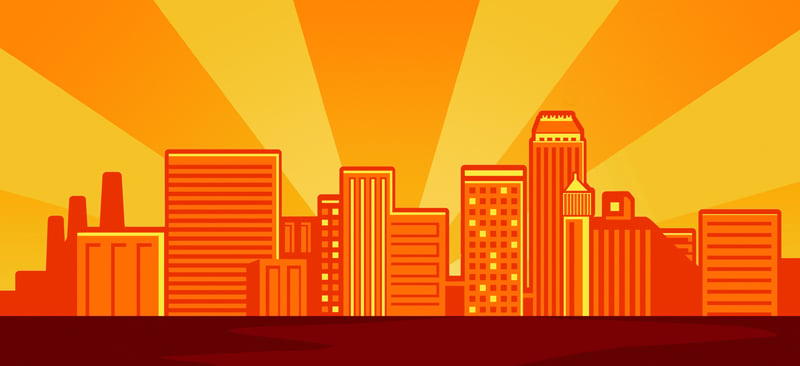 Find affordable family fun in Tulsa! Here are our top 25 Things to Do in Tulsa for Under $5 coming up in the next couple of months.
It's summer festival season, and Bartlesville Sunfest – aka "Oklahoma's Biggest Outdoor Picnic" – is ready to kick things off, June 3-5! Expect vendors, musical entertainment across all genres, a youth resource fair and more.
Tulsa City-County Library's Summer Reading Program runs June 1-July 31! This year's theme is "Oceans of Possibilities." Learn more and register at tulsalibrary.org/summer.
3. Learn about a plant-based lifestyle at Tulsa VegFest
Curious about a plant-based lifestyle? Head to Guthrie Green for Tulsa VegFest on June 4! Sample delicious, plant-based food while listening to engaging speakers and learning from local vendors.
A parade, a 5K, carnival rides…Rooster Days has all this to crow about, and more! Located in Broken Arrow's Central Park, June 9-12, Rooster Days is a family favorite classic festival.
Tulsa Tough, an annual 3-day cycling event in downtown Tulsa, returns June 10-12! Participate in the FREE 5.8-mile Townie Ride on Sunday afternoon, or just spend a weekend watching incredible cycling races!
Juneteenth celebrates the end of slavery in the United States, which took place in 1865. This year's Tulsa Juneteenth Festival takes place June 16-18 in the historic Greenwood District. Expect a weekend block party with wellness activities, live music, art and more.
Taking place July 14-16, the Porter Peach Festival promises a parade, free peaches and ice cream, tractor pulls, live music and so much more!
Tulsa's Pride Festival is June 24-26. Don't miss the Rainbow Run 5K and Fun Run on the evening of June 24; the Pride Festival and Parade on June 25; and the Family PRIDE Picnic on June 26 at Guthrie Green (1-5 p.m.). Find the complete schedule at okeq.org/tulsa-pride.html.
9. Swim and Splash
The meteorologists are predicting an extra-hot summer, so it's important to know where to cool down! Find a list of local community pools, splash pads and water parks at tulsakids.com/tulsa-water-parks-pools-and-playgrounds.
10. Take a Route 66 Road Trip
The inaugural AAA Route 66 Road Fest (June 25-26) costs a bit more than $5 per person. However, there are multiple Route 66 attraction that you can experience for free! Start in Tulsa with Buck Atom's Cosmic Curios on 11th Street, swing by the Route 66 Historical Village, and maybe drive on up to Catoosa to visit the iconic Blue Whale! Find more suggestions at tulsakids.com/route-66-road-trip-tips.
11. Shop at your favorite Farmers Markets
Whether you're in Tulsa, Broken Arrow, Owasso – you name it – chances are, there's a farmers market near you! Find our list at tulsakids.com/seasonal-markets-in-tulsa.
Although reasonably priced, Tulsa Drillers tickets are typically more than $5. But not on $2 Tuesdays, when you can enjoy $2 general admission tickets plus $2 select concession items! Upcoming $2 Tuesday dates are: June 7, June 14, June 28 and July 26. Purchase tickets at tulsadrillers.com.
Looking for something affordable, fun and educational to do with your young kids? Take them to storytime! Great for getting the wriggles out while discovering new picture book favorites. Find our list of weekly storytimes at tulsakids.com/storytimes.
14. Take a Hike
There are so many beautiful places to hike – for FREE! – in the Tulsa Area! Some of our favorites include Oxley Nature Center, Turkey Mountain, Ray Harral Nature Center and Keystone Ancient Forest.
15. Work Up a Sweat
Guthrie Green is hosting free workout classes all summer long!
Sundays, 10:30-11 a.m.: Sunday Zumba with Ariane
Mondays, 5:30-6:30 p.m.: Zumba with Tess Mack
Tuesdays, 5:30-6:30 p.m.: Bootcamp with Tess and Chris
Wednesdays, 5:30-6:30 a.m.: Morning Bootcamp with Robyn
Wednesdays, 5:30-6:30 p.m.: Yoga with Liz
Thursdays, 5:30-6:30 p.m.: Bootcamp with Tess and Chris
Gathering Place is hosting an installation of Joel Sartore's National Geographic Photo Ark. These incredible photographs feature animals native to Oklahoma as well as exotic animals around the world. Conversation prompts encourage viewers to think about their place in the world and how to protect vulnerable species. Gathering Place also has various Photo Ark-inspired activities planned throughout the summer.
17. Watch the sky light up for the 4th of July!
Fireworks! Find our roundup of the best fireworks events in the area at tulsakids.com/fourth-of-july-family-fun-in-green-country.
Summer's Fifth Night is back at Utica Square, starting June 2 with Zodiac, and continuing every Thursday through August 4. Expect a new , energetic band each week at these free outdoor concerts.
Speaking of outdoor concerts, Starlight Concerts return to Guthrie Green on Tuesdays, June 14-July 26 (excluding July 5). This year's themes are:
6/14, "British Rock Royalty
6/21, "The Sixties, Before Everything Changed…"
6/28, "Americans We"
7/12, "German Fest in July"
7/19, "Between the Sun and the Moon"
7/26, "Jazz Under the Stars"
The City of Jenks is once again observing Sharklahoma throughout July! This includes a community event, Sharks in the Park, on July 16, 10 a.m.-2 p.m. at the Jenks Downtown Commons. There will be free hot dogs, a splash zone, yard games, vendors and more!
21. Vote in the 4th Annual Pathways Lip Sync Battle
For just $5, you can vote for your favorite Lip Sync team while supporting Pathways Adult Learning Center, a "unique Christian program dedicated to enhancing the quality of life for adults with intellectual disabilities."! The event is July 19, 6 p.m., at 4102 E. 61st St.
Warm weather means summer movies! Many local parks are hosting free, outdoor movies in June and July, including Gathering Place, Redbud Festival Park and more. Find dates and titles at tulsakids.com/free-summer-movies-in-tulsa.
Support local artists and businesses when you shop at Meadow Gold Market Days, the first Saturday of each month in the Meadow Gold District.
Travel back in time on the second Saturday of each month at Circle Cinema! Second Saturday Silents presents a new silent film each month, with live organ accompaniment by Bill Rowland. Tickets are $5 for adults, $2 for children.
25. Check out TulsaKids' Summer Family Fun Guide (Coming early June 2022)
Looking for even more summer fun? Find our Summer Family Fun Guide at tulsakids.com/summer for 100s of fun, low-cost activities.
---