25 Things to Do Under $5 in Tulsa This Season
April and May 2021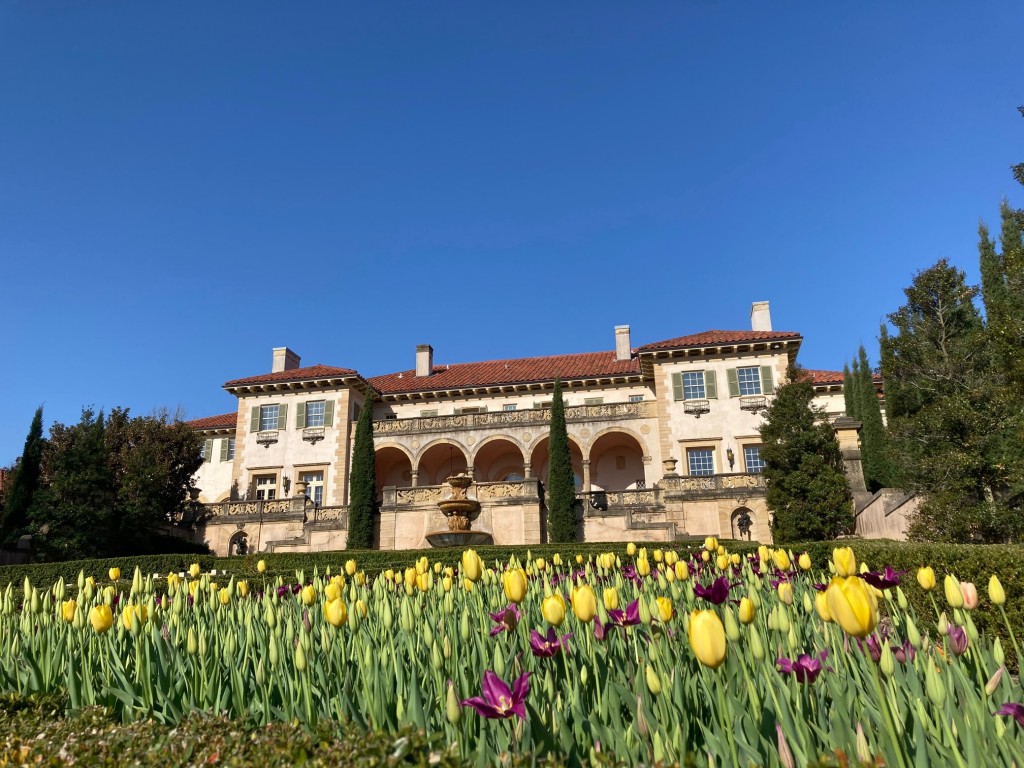 Looking for affordable family fun? Here are some suggestions! We plan to update this list seasonally. The following events are either available year-round or in April/May 2021. Find more activities at tulsakids.com/calendar.
Oxley Nature Center is known for having some of the most kid-friendly hiking trails in Tulsa. Keep an eye out for birds, deer and other wildlife! They also have monthly butterfly, bird and flora walks. See their calendar for dates.
2. Enjoy nature and great views at Turkey Mountain.
Feel like getting a little lost? Head to Turkey Mountain! Just kidding – kind of. Turkey Mountain has several well-marked trails. But if you're up for an adventure, take a different turn! Gorgeous views of the Arkansas River. Here's some good advice from their website: "If you plan a trip to Turkey Mountain, wear seasonally-appropriate clothing; sturdy footwear is recommended even for short hikes. The only drinking water is at the trailhead so park visitors should always carry water, including water for pets, which must be on a leash at all times."
Admission to Philbrook is just $5 from 5-9 p.m. on Friday evenings. Advance tickets required. And keep in mind that kids 17 and under can always get into Philbrook for FREE!
Download a free scavenger hunt at gilcrease.org/gardens. Garden admission is free daily, 6 a.m.-11 p.m. Look for fun animal statues – like the giant bear!
This exhibition honors the centennial of the Tulsa Race Massacre. It opens Friday, May 7, 6-9 p.m. RSVP your free ticket. Admission to Living Arts is always free if you're viewing exhibitions. Find opening hours at www.livingarts.org.
The pandemic has made it more difficult for some to get in a good workout. So we're thrilled that Guthrie Green is bringing back their weekly fitness programming! Fitness on the Green is every Monday and Wednesday at 5:30 p.m. (Zumba on Monday and Yoga on Wednesday). Plus, there's an additional Zumba class on Sunday mornings at 10:30 a.m.
If Guthrie Green's Monday/Wednesday classes don't fit your schedule, Gathering Place is hosting fitness classes Tuesday and Thursday evenings in April and May. PlyoJam Fitness on Tuesdays at 6 p.m., and Bootcamp with Coach Sprenkel on Thursdays at 6 p.m. Get details here.
Junior Naturalists is a monthly program at Oxley Nature Center for kids ages 8-12. Registration is free for Oxley Nature Center members, or $5 per session. Junior Naturalists will "hike, journal, tell stories, play games, craft, learn wilderness skills and practice good park stewardship."
Storytime is free and occurs daily at 11:30 a.m., with the exception of Mondays.
Lavender's Bleu also hosts a free storytime, every Tuesday and Saturday at 11 a.m.
Both of Miller Swim School's locations offer weekly Family Swim times. The Jenks Open Swim is Saturdays, 1:15-3:15 p.m. Tulsa Open Swims are Saturdays and Sundays from 4-6 p.m. First come, first served. Admission is just $5 for non-Miller members (ages 3+), and $2 per person for current Miller members (ages 3+).
This is a 2-day congregation of national gospel artists and local community choirs.
Every second Saturday of the month from 1-3 p.m., families are invited to Will Rogers Memorial Museum for a free Barter Bash! Kids can trade toys, games, etc.
14. Create Your Own Mural Scavenger Hunt.
Tulsa has some beautiful murals, with more to find every month! Check out the Leon Russel murals across from The Church Studio, the giant Scissortail in Kendall-Whittier, temporary chalk murals at ahha Tulsa…Here's a few favorites our web editor found a couple years ago: www.tulsakids.com/art-everywhere.
Gilcrease is giving out free art kits each month! Click the link for details – kits must be reserved in advance.
TulsaKids has long been a sponsor of Circle Cinema's 2nd Saturday Silents program. Each month, viewers can enjoy a silent movie accompanied by live organ. During the pandemic, these events have been offered for free on Circle Cinema's YouTube channel. Follow them on Facebook so you don't miss upcoming events!
Tulsa Mayfest is returning to the Tulsa Arts District May 7-9! Check out their safety plan here.
Keystone Ancient Forest has opened a new trail – Falls Trail – as well as a new Visitor's Center! Falls Trail is 3.55 miles. According to a Keystone Facebook post, "this trail takes you through 2 small waterfalls and weaves up and down the rugged crosstimbers of the Keystone Ancient Forest. This difficult trail is especially difficult when wet, and extreme caution should be used as the trail wonders alongside 30 foot cliff edges and over several tributaries to the falls of Brush Creek."
OK Roots Music and the OK Earth Coalition are hosting a month-long virtual Earth Day Celebration, culminating on April 22. Learn more here.
20. Shop local at a Farmers Market.
The Tulsa Farmers Market and Rose District Farmers Market are back in season! Tulsa Farmers Market is located at Kendall Whittier Square, 1 S. Lewis Ave., Saturdays from 7-11 a.m. The Rose District Farmers Market is Saturdays from 8 a.m.-12 p.m.
Reading Partners will be culminating its Booked Up for Summer fundraiser with a day-long celebration at Fulton Street Books and Coffee on May 1! TulsaKids Editor Betty Casey will be reading her book "May Finds Her Way" at 2:45 p.m. There will be other storytimes, food trucks and live music as well.
This Cinco de Mayo Fiesta takes place on Saturday, May 8, from 2-9 p.m. at Main Street Square in Broken Arrow. It will celebrate Hispanic culture with authentic Mexican food, dancing, shopping, and kid's zone, etc. Learn more here.
On the third Wednesday of each month at noon, TulsaKids, OSU-Tulsa and Tri City Collective host a Facebook live event as part of the Dismantling Racism series. April's event is National Poetry Month: How Poetry Amplifies Marginalized Voices (RSVP here so you don't miss it!). The May event will focus on How to Talk to Kids About Trauma.
Author Jason Reynolds is the recipient of this year's Anne V. Zarrow Award for Young Readers' Literature. He will speak to kids on May 6, 7 p.m., via a live stream from Tulsa Library's YouTube channel. Learn more in this article from our April magazine.
Gilcrease is hosting a donation-based yoga class in their Victorian Garden every Sunday in April from 5-6 p.m. The class will be led by Ana Berry Yoga.
---