25 Things to Do Under $5 in Tulsa This Season
June and July 2021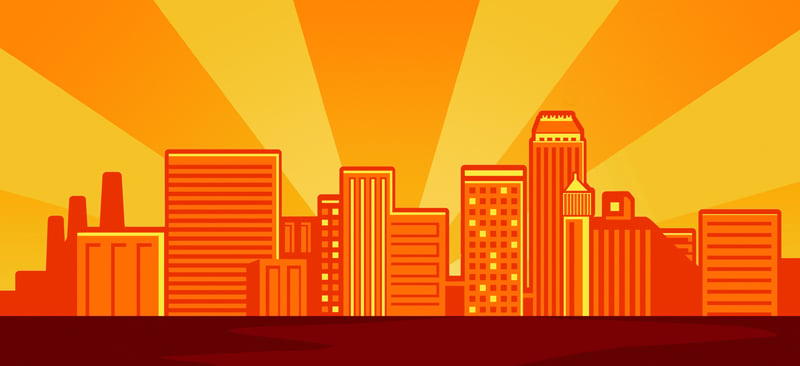 Find affordable family fun in Tulsa! Here are our top 25 Things to Do in Tulsa for Under $5 coming up in the next couple of months.
Tulsa City-County Library's 2021 Summer Reading Program, Tails and Tales, starts June 1 and ends July 31! Along with some fun prize incentives, TCCL is hosting a ton of free virtual – and a few in-person – events. Find the Activity Guide here. https://www.tulsalibrary.org/summer
2. See a movie!
There are plenty of free and low-cost movie options this summer, both indoors and in theaters! Check out some of them here: tulsakids.com/free-summer-movies-in-tulsa.
3. Get on your bike and ride – the Tulsa Tough Townie Ride, that is!
Tulsa Tough returns to Tulsa June 11-13! Watch exciting cycling events for free, or participate in the FREE 5.8-mile Townie Ride at 2:15 p.m. on Sunday, June 13. Learn more at tulsatough.com/townie.
Carnival rides, arts and crafts vendors, turtle races, a pet parade and live music. Find all this and more at the Okmulgee Pecan Festival! Follow @okmulgeepecanfest on Facebook for updates.
Linnaeus Teaching Garden re-opened in May after closing due to the pandemic. This idyllic garden is a wonderful place to take kids. Smell herbs, watch veggies grow, read a garden-themed story – maybe even splash in a fountain! The Linnaeus Teaching Garden is open 9 a.m.-4 p.m., Tuesday-Saturday.
6. Listen to a story under the Reading Tree.
Gathering Place's Thursday afternoon storytime is back! Different guest readers will read a story every Thursday at 4 p.m. under the beautiful Reading Tree. Learn more at gatheringplace.org.
7. Buy local produce at a Farmers Market.
It's peak Farmers Market season! In addition to fruits and veggies, of course, you'll also find meat, dairy products, honey, wine and more! Find our list of local markets at tulsakids.com/seasonal-markets-in-tulsa.
According to tulsajunteenth.org, "The Tulsa Juneteenth Festival commemorates African American freedom, emphasizes education, celebrates the rich heritage of Greenwood, encourages healthy and active lifestyles, and advocates community impact." Visit the website to learn how to volunteer, and make plans to attend the 2021 Juneteenth celebration June 17-20 on Greenwood Ave.
Will Rogers Memorial Museum hosts free movie nights on the last Friday of the month. On June 25, enjoy silent movie shorts by Hal Roach, as well as live music and family games on the porch from 6-9 p.m. On July 30, enjoy the Will Rogers classic, "State Fair," in addition to live music and family games. Learn more at willrogers.com.
Gilcrease Museum is offering free public tours every Saturday in June. Attendees will "learn about the history, design, and plantings of each garden, find out about artworks on the grounds and enjoy the beauty of nature." No RSVP required. gilcrease.org/events
11. Learn about the game of Stickball.
Speaking of Gilcrease Museum, the museum is hosting a free Stickball Demonstration on Saturday, June 12, 1-4 p.m. Stickball is a game played by many Indigenous people, and the demonstration will include a hands-on activity. Pre-registration is required. Register at gilcrease.org.
12. Visit Greenwood Rising.
Rain caused a brief delay in the opening of Greenwood Rising. However, this museum dedicated to sharing the story of the Tulsa Race Massacre is still set to open in early July. Admission will be free for the first year, although advance registration may be required. Learn more at greenwoodrising.org.
Join Circle Cinema for their monthly Second Saturday Silents event! Enjoy a silent movie accompanied by live organ. Adults are $5, children just $2.
14. Celebrate Pride Month.
The Tulsa Pride Festival, hosted by Oklahomans for Equality, will feature a Pride Parade, Picnic in the Park and the Tulsa Pride Celebration over the June 25-26 weekend. Learn more here: okeq.org/tulsa-pride.html. For $25 or $30, you can also participate in the Rainbow Fun Run or 5K on June 25.
15. Splash!
It's splash pad season! Find our list of community splash pads, pools and water playgrounds at tulsakids.com/tulsa-water-parks-pools-and-playgrounds.
Storytime is free and occurs daily at 11:30 a.m., with the exception of Mondays.
Lavender's Bleu also hosts a free storytime, every Tuesday and Saturday at 11 a.m.
18. Take a hike at Oxley Nature Center.
Oxley Nature Center is known for having some of the most kid-friendly hiking trails in Tulsa. Keep an eye out for birds, deer and other wildlife! They also have monthly free butterfly, bird and flora walks. See their calendar for dates.
The inaugural Porter Peach Festival took place in 1960, and this is still a favorite summertime event! There will be arts and crafts vendors, a parade, live music, car show, and free peaches and cream. Learn more at porterpeachfestivals.com.
20. Find out how much ice cream you can eat at the BA's Taste of Summer.
Broken Arrow's Taste of Summer event, sponsored by Blue Bell Ice Cream and others, offers all-you-can-eat ice cream, as well as live entertainment, food trucks, a kid zone and more. Tickets are just $5 in advance, but go up to $7 at the door. Purchase tickets at tasteofsummerba.com.
Did you know the YMCA of Greater Tulsa lets you try out their facilities three times for free? Download your free pass at ymcatulsa.org/try-the-y. If you haven't already used your free passes and are not a YMCA member, we recommend checking out the new Herman and Kate Kaiser YMCA, which is opening June 5. Billed as "Tulsa's Backyard," the facility features the area's largest outdoor pool, a renovated gymnasium, outdoor sports courts and much more. ymcatulsa.org/hermandandkate
Tulsa's largest fireworks display was canceled in 2020 due to the pandemic, but it's back on for 2021! Learn more at freedomfesttulsa.com.
23. Enjoy a free concert at Tuesdays in the Park.
Head to Broken Arrow's Central Park (1500 S. Main St., Broken Arrow) each Tuesday from June 8-29 for a live concert outdoors! Details available at brokenarrowok.gov.
Tulsa City-County Library's Asian American Festival returns June 13-26, 2021. Families will be able to pick up craft kits and watch a cooking demonstration. In addition, there will be online giveaways, informative panel discussions and much more. Learn more at tulsalibrary.org/asianamericanfestival.
25. Get a free workout!
Redbud Festival Park in Owasso has a variety of free workout options this summer! Join Yoga in the Park Thursdays at 10 a.m. Defend Together Thursdays at 9 a.m. And Functional Fitness Mondays at 6 p.m.
Guthrie Green is another great option. Their summer 2021 Fitness on the Green lineup includes: Zumba, Mondays at 5:30 p.m. Morning Bootcamp, Wednesdays at 6 a.m. Yoga, Wednesdays at 5:30 p.m. Sunday Zumba, Sundays at 10:30 a.m.