25 Things to Do Under $5 in Tulsa This Season
August and September 2022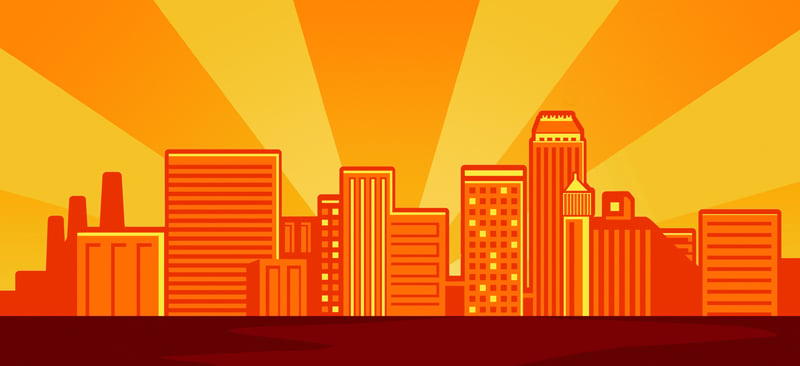 Find affordable family fun in Tulsa! Here are our top 25 Things to Do in Tulsa for Under $5 coming up in the next couple of months.
We're all thinking about the new school year! And lots of local organizations are hosting school supply giveaways and back-to-school parties. Check out our roundup at tulsakids.com/back-to-school-events-in-tulsa.
It's time for our annual Cover Kid search! Enter August 1-15, and get your friends and family to vote (once daily) August 16-31. Thank you to Tulsa ER & Hospital for sponsoring this year's contest.
Enjoy $2 tickets and $2 concession items at Tulsa Drillers games on August 9, August 30 and September 13. Purchase tickets at milb.com/tulsa/tickets/promotions.
The Will Rogers/Wiley Post Fly-In returns to the Will Rogers Birthplace Ranch on August 13, 7 a.m.-1 p.m. The event is free and includes vintage planes, classic cars, vendors, food trucks and other entertainment.
Hot air balloons come to Hatbox Field in Muskogee on August 26-28!
6. Attend an Open House.
Some local enrichment venues host open houses for people thinking about signing up for fall classes! Here are some on our radar:
Stamp your passport as you visit and experience cultures from around the world! Enjoy live performances and free hands-on activities for all ages. Central Library, August 6, 11 a.m.-3 p.m.
Clary Sage Barber and Cosmetology students and faculty will provide free haircuts to school-aged kids. Walk-in only, no appointment necessary. August 9-10, 8 a.m.-8 p.m. at Clary Sage College.
9. Swim and Splash!
Don't miss your final chance to take advantage of community splash pads and pools! Find our list at tulsakids.com/tulsa-water-parks-pools-and-playgrounds.
10. Hike beneath the Full Moon.
Oxley Nature Center hosts full moon hikes every month. Registration is required by 4:30 p.m. two days before the walk. $5 for non-Oxley Nature Center members.
11. Shop at your favorite Farmers Markets.
Whether you're in Tulsa, Broken Arrow, Owasso – you name it – chances are, there's a farmers market near you! Find our list at tulsakids.com/seasonal-markets-in-tulsa.
Volunteering as an Adult Literacy Tutor? Attend this Tutor Training to get the skills needed to work with an Adult Literacy or English Language Learner! Registration required. For adults. August 13 and 20, 9 a.m.-12 p.m. at TCCL Literacy, Outreach and Volunteer Services. Pre-register at events.tulsalibrary.org/event/6844024.
Looking for something affordable, fun and educational to do with your young kids? Take them to storytime! Great for getting the wriggles out while discovering new picture book favorites. Find our list of weekly storytimes at tulsakids.com/storytimes.
Love jazz? Love free, outdoor concerts? Don't miss Jazz on the Green on August 20, 1-5 p.m. Performers include Trumpeter Rodney Block, Saxophonist Jermaine Mondaine, Pianist Ben Tankard and Saxophonist Tom Braxton.
15. Work Up a Sweat.
Guthrie Green is hosting free workout classes!
Sundays, 10:30-11 a.m.: Sunday Zumba with Ariane
Mondays, 5:30-6:30 p.m.: Zumba with Tess Mack
Tuesdays, 5:30-6:30 p.m.: Bootcamp with Tess and Chris
Wednesdays, 5:30-6:30 a.m.: Morning Bootcamp with Robyn
Wednesdays, 5:30-6:30 p.m.: Yoga with Liz
Thursdays, 5:30-6:30 p.m.: Bootcamp with Tess and Chris
16. Celebrate Peace, Love & Pets at Woofstock 2022!
This annual adoption event returns to the Jenks Riverwalk on September 17, 10 a.m.-2 p.m. There will be live music, pet-related vendors, a kids zone, Pet Food Drive and of course, adoptable pets!
Festival Americas will be held at Guthrie Green on September 24, 2-8 p.m.! This event "celebrates the rich culture of Latin America & inspires the next generation of leaders in Tulsa's growing Hispanic & Latino community."
Tulsa kids are talented! Watch 10 local kids perform on the QuikTrip Great Lawn stage at Gathering Place. Plus, there will be a youth art showcase and Youth Vendor Market.
19. Go Fishing!
On August 27, 8 a.m.-12 p.m., Broken Arrow Event Park is hosting a free Kids Fishing Derby! Bring your own rods and reels; bait will be provided while supplies last. And The Optimist Club of Broken Arrow will provide free food starting around 10:30 a.m.
Kendall Whittier Main Street is hosting Los Festivales y Mercados: Día de la Independencia on September 17, 1-8 p.m. This family friendly event celebrates Mexico's independence from Spain with live performances, music, dance lessons and food.
21. Vote in the 4th Annual Pathways Lip Sync Battle
For just $5, you can vote for your favorite Lip Sync team while supporting Pathways Adult Learning Center, a "unique Christian program dedicated to enhancing the quality of life for adults with intellectual disabilities."! The event is July 19, 6 p.m., at 4102 E. 61st St.
Redbud Festival Park is hosting Community Movie Night on August 27 and September 24, 8-10 p.m. Check out their Facebook event for the selections!
23. Attend an Open Swim event!
Miller Swim School hosts open swim times every weekend at both locations for just $5 per person, ages 3+. Find the schedule at millerswimschool.com/open-swim.
Travel back in time on the second Saturday of each month at Circle Cinema! Second Saturday Silents presents a new silent film each month, with live organ accompaniment by Bill Rowland. Tickets are $5 for adults, $2 for children.
It's festival weekend in Broken Arrow! Chalk It Up, Rose Festival AND Kites Over Broken Arrow return the weekend of September 30-October 2.
---