25 Things to Do Under $5 in Tulsa This Season
October and November 2021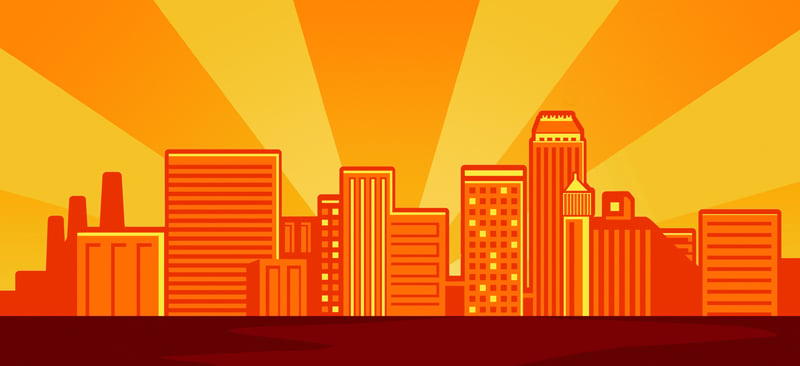 Find affordable family fun in Tulsa! Here are our top 25 Things to Do in Tulsa for Under $5 coming up in the next couple of months.
Does your child love getting a little scared? Maybe they'd like to enter TCCL's Spooky Story Contest for kids ages 8-18! Entries are accepted October 1-30. There are three age categories, and the top 10 winners in each category will see their work published online and in a book that will be available in Tulsa City-County Library's catalogue. Details here.
Whether your child's Halloween Costume is spooky or goofy, sparkly or sinister, we want to see it! Enter our Kids in Costume Photo Contest October 1-31 for a chance to win a $100 Visa Gift Card, courtesy of The Orthopaedic Center!
Save the date for October 1 (7:30 p.m.), when Tulsa Ballet will present a FREE performance at Guthrie Green! Everyone is invited!
4. Save Big on Your Shopping List
Rhea Lana's and Just Between Friends are two excellent places to save big when shopping for necessary items for your family. Upcoming sales include:
Chalk it Up! An Arts Festival, Broken Arrow's Rose Festival and Rose Kits Over Broken Arrow have teamed up to create a weekend of fun! Head to Broken Arrow's Rose District on October 1 and 2, for a chalk artist competition, rose show, kids zone, performances and more. Then, on Sunday, move the party to the Broken Arrow Events Park to decorate your own kites and watch kite-flying pros!
6. Celebrate Hispanic Heritage Month at Festival Americas
The 7th Annual Festival Americas will be held in the Tulsa Arts District on October 9, near ONEOK Field. Enjoy food and flavors from Latin America as well as live music, dance performances, vendors, food trucks and other fun activities.
Visit Linnaeus Teaching Garden before its winter hiatus! This gorgeous garden in Woodward Park offers a peaceful retreat. Plus a pond with Koi and nature books so you can host your own storytime! Hours are 10 a.m.-3 p.m., Tuesday-Friday; 9 a.m.-4 p.m. on Saturdays.
Another great place to take your nature-loving kids is Oxley Nature Center! Keep an eye out for wildlife like turtles and herons. You may even see a beaver sleeping in its dam! If you visit any day except Fridays, when the building is closed, make sure to stop by the Interpretive Center to learn even more about our native flora and fauna. Check out their calendar for upcoming events, all of which are either free or $5 or less.
Travel back in time on the second Saturday of each month at Circle Cinema! Second Saturday Silents presents a new silent film each month, with live organ accompaniment by Bill Rowland. Tickets are $5 for adults, $2 for children.
Ray Harral Nature Center is hosting FREE outdoor storytimes October 14, 28, and November 11 and 18 from 10:30-11 a.m. Storytimes are geared towards kids ages 2-4, and will include songs and dancing.
Living Arts of Tulsa's annual Día de los Muertos festival returns to the Tulsa Arts District on November 5 (4-9 p.m.), coinciding with First Friday. There will be food trucks, live music, face painting at Living Arts, and more. Virtual elements will also be available for those who can't attend in person.
Gilcrease may be closed, but the Gilcrease Gardens and surrounding Stuart Park are open daily! They've added comfy seating around the grounds so you can cozy up with a good book. Or, download a Scavenger Hunt at gilcrease.org/gardens.
13. See a Spooky Movie
Gathering Place and Guthrie Green are both hosting FREE movie nights featuring some of your childhood favorites!
14. Swim with Family and Friends (Indoors, of course!)
Practice your swimming skills and have fun with family and friends at Miller Swim School's Open Swim! Available to ALL swimmers. $5 per person, ages 3+. First come, first serve. Miller Swim School Jenks hosts Open Swim every Saturday from 1:15-3:15 p.m. Open Swim at Miller Swim School Tulsa is Saturday and Sunday from 4-6 p.m.
15. Work Up a Sweat – For Free!
Gathering Place will continue to host free community workout classes throughout October. On Tuesdays, head to the QuickTrip Great Lawn for a free Zumba class starting at 6 p.m. On Thursdays, the whole family can enjoy Family Youga with Salt Yoga (6 p.m.). Also on the QuikTrip Great Lawn.
Eleanor's Bookshop (1102 S. Lewis Ave., Suite D) hosts a free storytime daily (excluding Mondays) at 11:30 a.m.
17. Chug-Chug-Chug on Over to the Model Train Show
The Toy Train Operating Society Sooner Division is bringing back its Model Train Show ot the Bixby Community Center (211 N. Cabaniss Ave.) on October 9, 9 a.m.-3 p.m. Buy, sell or trade your own model trains while viewing working model train layouts! $5 per adult, kids 12 and under get in free.
Tulsa County Parks has several Halloween events coming up!
Halloween Flashlight Candy Hunt at O'Brien Park, 6149 N. Lewis Ave., October 22, 7:15-8 p.m. (FREE, ages 3-12)
Halloween Flashlight Scavenger Hunt at South County Recreation Center, 13800 S. Peoria Ave., Bixby, October 22, 7:30-8:30 p.m. (FREE, ages 0-12)
Haunted History on the Hill at Chandler Park, 6500 W. 21st, October 23, 6-9 p.m. ($1 per person, includes Halloween crafts, haunted history stories and a flashlight candy hunt for ages 0-12)
Mummy & Me Halloween Dance at Bixby Community Center, 211 N. Cabaniss Ave., Bixby, October 30, 6-9 p.m. ($5 per person, for all ages. Includes a costume contest and refreshments)
Pathways Adult Learning Center serves local adults with intellectual disabilities. They are celebrating their 12th anniversary with a fun carnival for the entire family! Enter a pet in the Pet Fashion Show, compete in the costume contest, enjoy photo ops, decorate pumpkins…and much more!
20. Create a Community Mural with TCCL
Tulsa City-County Library is creating a community mural to celebrate Hispanic Heritage Month. Pick up a Community Mural kit at your local library branch through, and make sure to return your finished work by October 15. Each kit will teach about a Latinx artist and include instructions for making your own work based on theirs.
21. Visit the Jawa Trading Post at Tankano Traders
Tulsa Pop! Kids is encouraging kids to read through a bi-monthly free literacy event, Tankano Traders. Turn in a reading log to receive Galactic Credits, which can be spent on comics, graphic novels, toys and more in the Jawa Trading Post. Tankano Traders happens on the first and third Saturday of the month, 9 a.m.-12 p.m., at Persimmon Hollow. Learn more at tulsapopkids.org/tankano-trading-post.
Food on the Move's Community Block Parties feature pay-as-you-can fresh produce and kid friendly entertainment. Find a schedule at foodonthemoveok.com/news-events.
For more than 25 years, Historic Downtown Claremore has been hosting Dickens on the Boulevard, a family friendly, Victorian-themed event.
24. Start Thanksgiving on the Right Foot at the Von Franken Family Food Run (2021 Details TBD)
The Von Franken Family Food Run is a Tulsa Thanksgiving tradition! Bring nonperishable food items that will be donated to those in need. And enjoy pancakes afterwards and raffle prizes!
26. End Thanksgiving Weekend at Rhema Lights
Turn on the holiday spirit when the Rhema Lights turn on at 6 p.m. on November 24! Admission is free (donations accepted), and the lights are on daily from 5:30-11:30 p.m. through January 1, 2022.
---