25 Things to Do Under $5 in Tulsa This Season
June and July 2023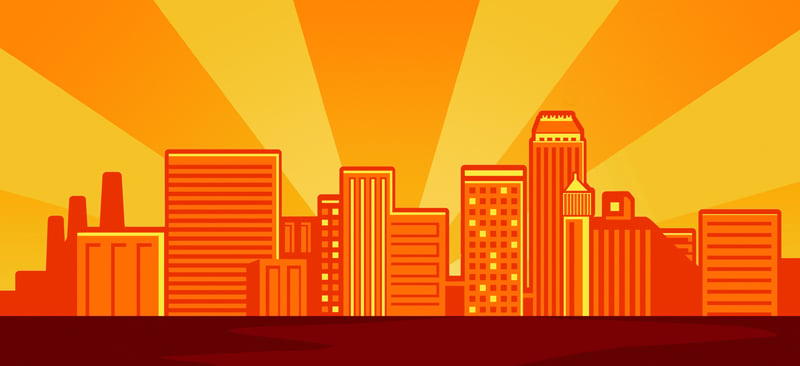 Find affordable family fun in Tulsa! Here are our top 25 Things to Do in Tulsa for Under $5 coming up in the next couple of months.
1. Head to the Farmers Market
Farmers' markets around the Tulsa area are now open! Check out our schedule at tulsakids.com/farmers-markets-in-tulsa/
2. Hike Beneath the Full Moon
Each month, Oxley Nature Center hosts a full moon hike! Hikers must pre-register by 4:30 p.m. two days before the walk, by calling 918-596-9054. Upcoming Full Moon Hike dates include:
June 3, 7-8:30 p.m. Full Strawberry Moon Walk
July date TBD
Ray Harral Nature Center in Broken Arrow also hosts Full Moon Hikes. Pre-register for a guided hike, or do a self-guided hike. Follow @RayHarralNatureCenter on Facebook for updates.
3. Enroll in Nature Class
Ray Harral Nature Center also has some nature class/camp options for kids 2-5 – Little Wonders for age 2, and Nature Tots for ages 2-5. Register at baparks.org.
And Oxley Nature Center has a new Oxley Seedings offering for kids ages 1-5. This meets on the second Monday of the month from 10-11 a.m. Pre-registration is required. Oxley Seedlings is free for Oxley Members, or $5 for non-members.
Chandler Park introduced nature classes for kids of all ages – and adults! – in late 2022. Although nothing is listed on their Facebook events page as of this writing (1/2/23), follow @chandlerparktulsa on Facebook for updates.
4. Sit for Storytime
Find a free storytime every day of the week at tulsakids.com/storytimes
5. Enroll in the Summer Reading Program
Tulsa City-County Library's Summer Reading Program starts June 1! There are reading program options for kids and adults of all ages, and plenty of fun activities planned. Learn more at tulsalibrary.org/summer
6. Swim and Splash!
Local splash pads and community pools will be open during summer months! Here's where to cool down: tulsakids.com/tulsa-area-splash-pads-pools-and-water-playgrounds/
Gathering Place will be hosting special Beat the Heat events on Tuesdays from 9-11 a.m. Each event will take place in a different part of the park and feature hands-on, water-based activities.
7. See a Classic
Will Rogers Memorial Museum hosts free movies on the last Friday of each month. Plus, before the movies, guests can participate in fun craft activities. They even provide popcorn!
June 30: "Sullivan's Travels"
July 28: "Togo"
8. Learn About Other Cultures
Gathering Place is offering Global Gatherings on Fridays through July 18. Each Gathering will highlight different cultures from around the world through fun activities, demonstrations and more.
9. Watch a Silent Movie
Circle Cinema's 2nd Saturday Silents series is a low-cost opportunity to watch a silent movie on the 2nd Saturday of the month. The films are accompanied by live organ music. Tickets are $5 for adults, and just $2 for ages 16 and under.
10. Watch a Free Movie
Circle Cinema, Guthrie Green, Gathering Place and others are hosting free movie nights all summer long. Find our schedule at tulsakids.com/free-summer-movies-in-tulsa/
11. Attend an Open Swim event!
Miller Swim School hosts open swim times every weekend at multiple locations for just $5 per person, ages 3+. Find the schedule at millerswimschool.com/open-swim.
Gilcrease Museum is sharing important works of art from its collection around town! The reproductions will be placed in easy-to-view locations so everyone can enjoy. Learn more at gilcrease.org/about/gilcrease-in-your-neighborhood/
13. Attend a Festival
There are a ton of great festivals happening in June and July! Popular favorites include the Tulsa Tough, OKM Music Festival, Bixby Green Corn Festival, Porter Peach Festival, etc. Get a complete lineup at tulsakids.com/family-friendly-festivals-in-the-tulsa-area/
14. Make Something!
Did you know Central Library has a Maker Space, where patrons can use 3D printers, do screen printing and more? Learn how to use this incredible free resource (you must provide your own materials as applicable) at tulsalibrary.org/programs-and-services/renee-neuwald-trust-maker-space.
15. Take a hike!
There are so many wonderful places to hike for free around the Tulsa area. Our suggestions include Turkey Mountain, Oxley Nature Center and Keystone Ancient Forest.
16. Listen to Live Music
Summer's Fifth Night kicks off at Utica Square June 1! Listen to fantastic live music every Thursday evening from 7-9 p.m.
Other summer options include Starlight Concerts (Tuesdays at Guthrie Green) and Guthrie Green's Sunday Concert Series. Tulsa City-County Library also has an extraordinary lineup of concerts for kids as part of their Summer Reading Program. tulsakids.com/family-friendly-summer-concerts-in-tulsa/
17. Work up a Sweat!
Several local parks are offering free workout classes throughout the summer. Plus, Gathering Place has Skills & Drills: Biking events on Monday evenings in June, where people of all ages can learn basic cycling skills.
Guthrie Green:

Mondays, 5:30 p.m.: Zumba
Tuesdays, 5:30 p.m.: Bootcamp
Wednesdays, 5:30 p.m.: Yoga
Thursdays, 5:30 p.m.: Bootcamp
Sundays, 10:30 a.m.: Zumba

Redbud Festival Park:

Wednesdays, 6:30 p.m.: Strength and Conditioning
Sundays, June 25 and July 30, 3-4 p.m.: Yoga

River Parks (17th and Riverside)
18. Volunteer
Are you interested in doing more volunteering in 2023? Here are some opportunities to volunteer as a family all year long: tulsakids.com/ten-places-to-volunteer-with-your-family-in-tulsa/
19. Skate!
Wheels and Thrills in Owasso hosts Thrifty Night on Tuesday evenings. Skating is just $3 (plus $2 skate rental, as needed), and kids 56″ and under can play in the Playzone for $5.
20. Cheer for Tulsa Drillers
The Tulsa Drillers' 2023 season is underway! On the following dates, Drillers fans can get $3 tickets in the Ferguson Kia Lawn and Budweiser Terrace:
21. Attend a Community Food and Resource Festival
Food on the Move holds monthly Food and Resource Festivals at multiple locations. Here, guests can get fresh produce on a pay-as-you-can model, as well as resources from local organizations. Add in music and food trucks, and these events are fun as well as helpful.
22. Watch Fireworks!
Tulsa and surrounding communities all host fabulous fireworks shows! We've got a roundup at tulsakids.com/fourth-of-july-family-fun-in-green-country/
23. Hang Out at Studio C
This one is for teens ages 14+. Philbrook is hosting free monthly "teen art hangouts" where teens can create, play games or just relax. Reserve a free youth ticket to attend. Upcoming dates are June 9.
24. Learn About Tulsa History
The Tulsa Historical Society & Museum offers free admission on the first Saturday of each month.
25. Get TulsaKids' Summer Family Fun Guide!
We'll be publishing our FREE Summer Family Fun Guide in early June. Find the link at tulsakids.com/summer
---