25 Things to Do Under $5 in Tulsa This Season
January through March 2023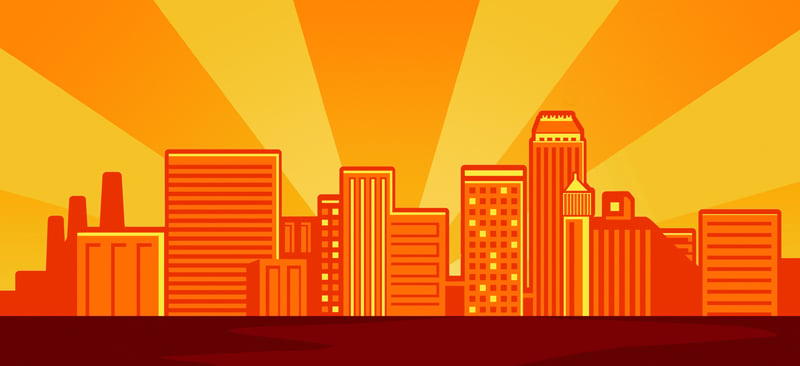 Find affordable family fun in Tulsa! Here are our top 25 Things to Do in Tulsa for Under $5 coming up in the next few months.
We're thrilled for Diane Morrow-Kondos, author of our Grand Life blog, on the upcoming publication of her book, The Long Road to Happy: A Sister's Journey Through Her Brother's Disabilities. A Q&A with Betty Casey, followed by a book signing, will take place on Jan. 26, 7 p.m. at Magic City Books.
2. Hike Beneath the Full Moon
Each month, Oxley Nature Center hosts a full moon hike! Hikers must pre-register by 4:30 p.m. two days before the walk, by calling 918-596-9054. Upcoming Full Moon Hike dates include:
Jan. 6, 7-8:30 p.m.: Full Wolf Moon Walk
Feb. 4, 7-8:30 p.m.: Full Snow Moon Walk
March 7, 7-8:30 p.m.: Full Worm Moon Walk
Ray Harral Nature Center in Broken Arrow also hosts Full Moon Hikes. The first of the year is January 6, 5:30-7 p.m. Pre-register for a guided hike, or do a self-guided hike. Follow @RayHarralNatureCenter on Facebook for updates.
3. Enroll in Nature Class
Ray Harral Nature Center also has some nature class options for kids 2-5 – Little Wonders for age 2, and Nature Tots for ages 2-5. Registration is $10 for three classes, and you can register at baparks.org.
And Oxley Nature Center has a new Oxley Seedings offering for kids ages 1-5. This meets on the second Monday of the month from 10-11 a.m. Pre-registration is required. Oxley Seedlings is free for Oxley Members, or $5 for non-members.
Chandler Park introduced nature classes for kids of all ages – and adults! – in late 2022. Although nothing is listed on their Facebook events page as of this writing (1/2/23), follow @chandlerparktulsa on Facebook for updates.
4. Sit for Storytime
Find a free storytime every day of the week at tulsakids.com/storytimes
5. Watch the 44th Annual Tulsa MLK Parade
The Dr. Martin Luther King Jr. Commemoration Society invites everyone to attend the 44th annual MLK Parade in Tulsa's Greenwood district. This year's theme is "We Are Stronger When Working Together." It will take place Jan. 16, 11 a.m.
6. Enter Tulsa City-County Library's Young People's Creative Writing Contest
TCCL will accept entries for its Young People's Creative Writing Contest for ages 10-18 Feb. 1-28. Find details at tulsalibrary.org/programs-and-services/teens/young-peoples-creative-writing-contest.
7. Take Your Child to the Library
National Take Your Child to the Library Day is February 4. Local library branches have a ton of fun activities planned for this day! Find them at events.tulsalibrary.org/events.
8. Visit an Exploration Station
Gathering Place offers Exploration Stations from 1-3 p.m. on Wednesdays. The Exploration Stations feature free activities based on STEAM, nature and conservation, culture and more.
9. Watch a Silent Movie
Circle Cinema's 2nd Saturday Silents series is a low-cost opportunity to watch a silent movie on the 2nd Saturday of the month. The films are accompanied by live organ music. Tickets are $5 for adults, and just $2 for ages 16 and under.
10. Celebrate Valentine's Day
Check out our list of Family Friendly Valentine's Day events at tulsakids.com/family-friendly-valentines-day-events-in-tulsa. While some cost over $5, others – like those at the library – are totally free!
11. Attend an Open Swim event!
Miller Swim School hosts open swim times every weekend at their three locations for just $5 per person, ages 3+. Find the schedule at millerswimschool.com/open-swim.
Gilcrease Museum is sharing important works of art from its collection around town! The reproductions will be placed in easy-to-view locations so everyone can enjoy. Learn more at gilcrease.org/about/gilcrease-in-your-neighborhood/
13. Get Warm at a Family Bonfire
As part of Gilcrease in Your Neighborhood, Gilcrease is hosting a Family Bonfire at the Herman and Kate Kaiser YMCA on January 14, 4-7 p.m. There will be art-making activities, performances, snacks and other entertainment. The event is free, but advanced registration is required.
14. Make Something!
Did you know Central Library has a Maker Space, where patrons can use 3D printers, do screen printing and more? Learn how to use this incredible free resource (you must provide your own materials as applicable) at tulsalibrary.org/programs-and-services/renee-neuwald-trust-maker-space.
15. Take a hike!
There are so many wonderful places to hike for free around the Tulsa area. Even though it may be cold, if you need to get outdoors, bundle up and hit the trails! Our suggestions include Turkey Mountain, Oxley Nature Center and Keystone Ancient Forest.
16. Visit McCollough Park
Tulsa's McCollough Park has been under renovation for at least a year, but work is almost finished! The park will feature a pump track, playground, sports courts and more. Follow @tulsaparks on Facebook for opening date info! Learn more at newson6.com/story/639bb19957601207ab545f96/work-almost-complete-on-mccollough-park-renovations-in-tulsa
17. Tour a School
Looking for a new school for your child? Many local schools are offering open houses and tours over the coming months. Subscribe to TulsaKids' mailing list to get info about upcoming tour dates, coming to your inbox Jan. 18 and 20!
18. Volunteer
Are you interested in doing more volunteering in 2023? Here are some opportunities to volunteer as a family all year long: tulsakids.com/ten-places-to-volunteer-with-your-family-in-tulsa/
19. Skate!
Wheels and Thrills in Owasso hosts Thrifty Night on Tuesday evenings. Skating is just $3 (plus $2 skate rental, as needed), and kids 56″ and under can play in the Playzone for $5.
20. Visit The Secret Agency
OK, tickets for this are $6, but we wanted to include this fun event! The Secret Agency, featuring music by GRAMMY winning rapper and hip hop artist, Secret Agent 23 Skidoo, is the next installment of the Tulsa PAC Trust's Imagination Series for children. Find additional information and get tickets at secure.tulsapac.com/3193
21. Support the Tulsa Farmers' Market
Tulsa Farmers' Market continues throughout the winter months. Although produce won't be as abundant as in the spring/summer, there are still plenty of local goods to browse and purchase. See their fall and winter schedule here.
22. Nominate Your Family Favorites!
Family Favorites nominations will start March 1! Sign up for TulsaKids' eNewsletters so you don't miss any details. And find our 2022 Family Favorites Winners and Finalists at tulsakids.com/family-favorites/
23. Enter to win Cinderella tickets!
Tulsa Ballet is bringing a magical production of Cinderella to the Tulsa PAC in February. Tickets start at $25, but you can enter the TulsaKids Cinderella Ticket Giveaway from Jan. 23-Feb. 5 for a chance to win five tickets to the show! Two winners will be chosen.
24. Check back for more fun, as additional information becomes available for Feb.-March events!
25.
---