A Grandmother's Gratitude List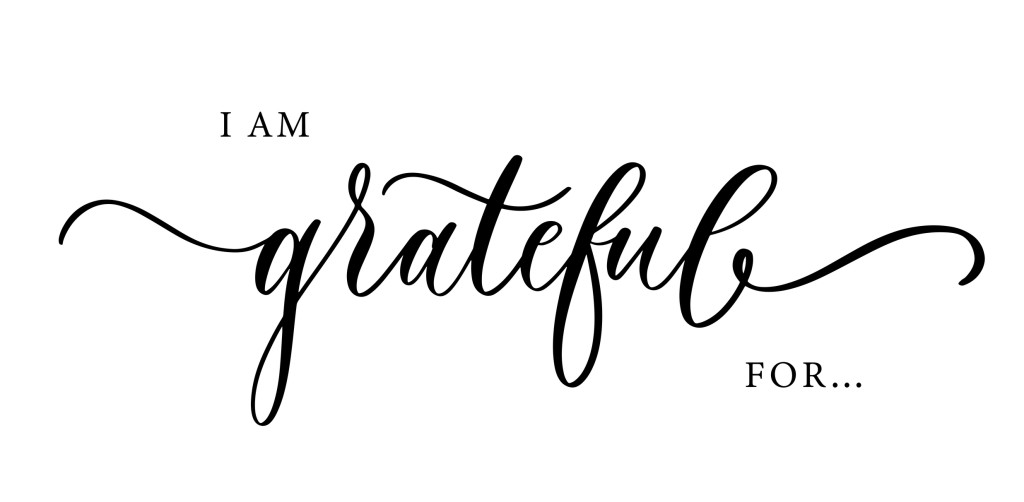 We've all been through a lot in the last several years. Although there may be different perspectives on the pandemic and various coping techniques (mine was baking, way too much baking), there is no denying that it impacted most of our lives to some degree. It gave me time for some deep introspection. I emerged from the pandemic with some extra pounds and, hopefully, with some extra gratitude. Here are the ten things I'm grateful for this time of year.
1. Grandchildren
How could a grandmother's list begin any other way? These kids bring so much joy to our lives. We've turned into the stereotypical grandparents who believe their grandchildren are the greatest thing since sliced bread. I use every bit of self-restraint to keep from whipping out my phone to show pictures to everyone I meet, but my resistance is futile when it comes to posting about them on social media.
2. Adult Children
They think we forget about them because we're so busy gushing over the grandkids, but our adult kids are also pretty awesome. My daughters and their husbands are people I consider friends as well as family. As I wrote about last year, my oldest daughter and her husband love to cook and have taken over the hosting of family events. They cook while we play with their kids, an arrangement that makes all three generations happy. I don't miss spending the holidays in the kitchen at all.
3. Health
I took good health for granted pre-pandemic, but now I know what a gift it is to be healthy. As a kid, I remember rolling my eyes at the Thanksgiving table when all my aunts, uncles, parents, and grandparents would talk about health issues, but now I get it. A chronic health condition can dominate your life and conversation. The death of one of my childhood friends who had suffered for years from physical and mental health issues deeply impacted me. I miss her still, and her illness and death made me more grateful for my good health.
4. Teachers
When my grandson has a break from school, he begs me to homeschool him so he can "get smarter!" The kid is five years old, a kindergartner; how smart does he need to be?! I've homeschooled him for two days, and it's been no joke. He tells me their schedule at school, and I've done my best to duplicate it. I was surprised and disappointed when he informed me kindergartners do not take naps. Begging for one did no good; Callister is a stickler for getting his work done.
I have had one child to homeschool, and by the end of the day, I need a serious nap and maybe a glass of wine. What the teachers do for our children and grandchildren is a marvel. In Oklahoma, we know they aren't doing it for the money or respect, so make sure you show them some love! And a gift wouldn't hurt. They have my admiration and gratitude!
5. Home
We sold our house this year and downsized dramatically to a small townhouse. I expected to do some mourning over leaving our big, old house where we raised our children. I'm happy to report I haven't regretted that decision and have embraced this new stage of life. Love makes a house a home, and we packed that up and brought it with us. We moved to an area close to an area where many people appear to be homeless. I can't say I don't occasionally take having a home for granted, but I try to remember how fortunate I am to have a roof over my head and a warm bed to snuggle into when the cold wind is blowing.
6. Friends
I was a hermit during the height of the pandemic. My isolation meant I wasn't a good friend for a couple of years. I am grateful for the friends who understood that and were able to pick back up where we left off. I have fewer friends than I did three years ago, but the ones who remained are loyal and true. I would rather have a handful of sincere friends than a bus full of acquaintances.
7. Deliveries
Almost everything can be delivered to your door these days, and as I get older, I take advantage of that service more and more often! Related to this is the curbside delivery many restaurants started during the pandemic and have chosen to continue. This is an excellent service for those who have abandoned cooking.
8. Books
I've always been an avid reader, and that has only become more true as time passes. I love a "real" book, but I also love to read on my Kindle. I'm a big fan of the Tulsa Library system and visit at least once a week. You can check out up to seventy books at a time, and it's free! (I will never get over being amazed that they trust me to take home books and charge me nothing!) One of my favorite parts of being a grandparent has been sharing the love of reading, books, and the library. It's never too early to read with your children and grandchildren!
9. Tulsa
I love living in Tulsa! There are so many activities, many of them free, that you can never be bored! We have fabulous parks, great restaurants, museums, cultural events, and a vital downtown. If you aren't sure what's going on, check out TulsaKids' list of things to do in Tulsa.
10. Grandchildren
Yes, I know I've already said grandchildren, but it bears repeating. Every corny saying about being a grandparent is true. They are the reward for growing older, the cherry on the top of life's sundae!
---