Woody Guthrie Center to Host Exhibition Showing Rarely Seen Photos of Billie Holliday's Private and Public Worlds Beginning Oct. 11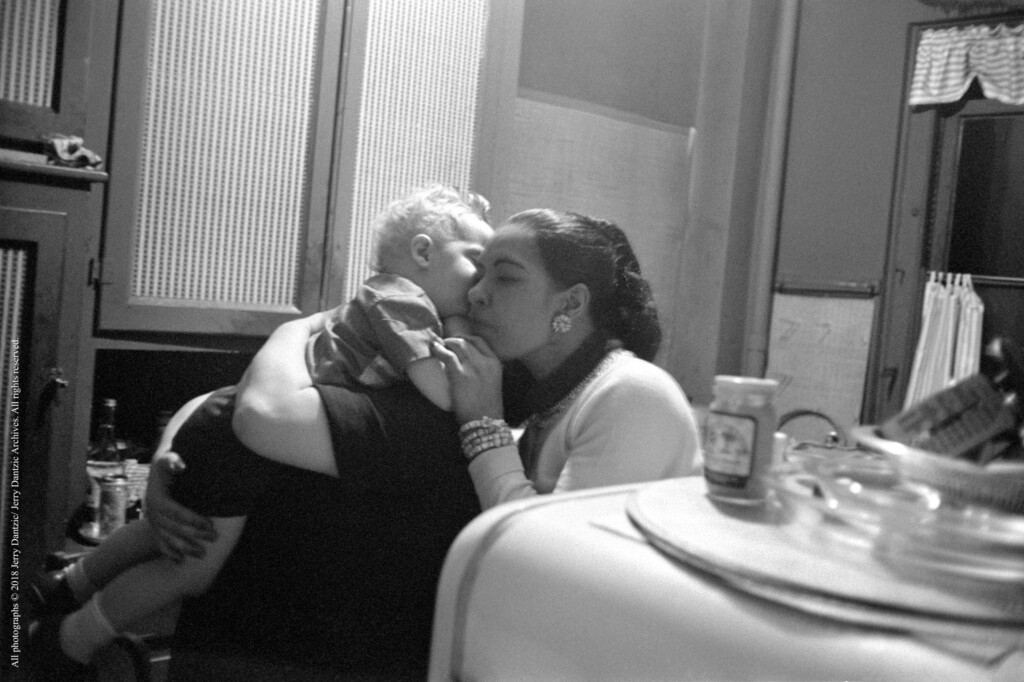 In April 1957, photographer Jerry Dantzic had an assignment from Decca Records to photograph Billie Holiday during a weeklong run of performances at the Newark, N.J., nightclub, Sugar Hill. What unfolded was an unexpected and intimate journey into her private and public worlds. His photos comprise the largest collection of images from any single Billie Holiday club engagement. "Billie Holiday at Sugar Hill: Photographs by Jerry Dantzic" presents over 50 remarkable images of the jazz icon that challenge the tragic narrative that frequently defines her. The exhibition will be on view at the Woody Guthrie Center beginning Oct. 11, 2023.
Developed collaboratively by the Smithsonian Institution Traveling Exhibition Service (SITES) and the Jerry Dantzic Archives, the exhibition shows the elegance, complexity, star power and humanity of the consummate jazz artist. Dantzic's discreet, respectful and artful approach, using only available light, helped forge a bond of trust between him and Holiday. The result is a series of striking images that presents her, not only on stage but also among her closest friends and family, projecting warmth, humor and tenderness. The photographer's unparalleled access also captures Holiday encountering fans, strolling Broad Street in Newark, backstage and performing. Dantzic, an artist in his own right, masterfully captures these moments. The photographs document a significant period in Holiday's life, just two years before her death at the age of 44.
The exhibition also includes Dantzic's ephemera from his assignment photographing Billie Holiday's engagement at Sugar Hill in Newark and at the 2nd New York Jazz Festival on Randall's Island, both in 1957. Some of the objects to be on display include his Leica M3 camera, a photograph of him while holding the camera and his business card from the late 1950s.
"Woody Guthrie and Billie Holiday were iconic figures in folk and jazz music who left an indelible mark on America," said Woody Guthrie Center Director Cady Shaw. "Their performances and shared commitment to fighting against racism and injustice cemented their legacies as influential voices of resistance."
The exhibition is accompanied by the book "Jerry Dantzic: Billie Holiday at Sugar Hill, With a reflection by Zadie Smith," published by Thames & Hudson.
Members of the Woody Guthrie Center will have exclusive access to the exhibition during a private opening on Tuesday, Oct. 10.
For more information about the exhibit, visit woodyguthriecenter.org.