Good Times, Great Company: TulsaKids' Family Favorites Celebration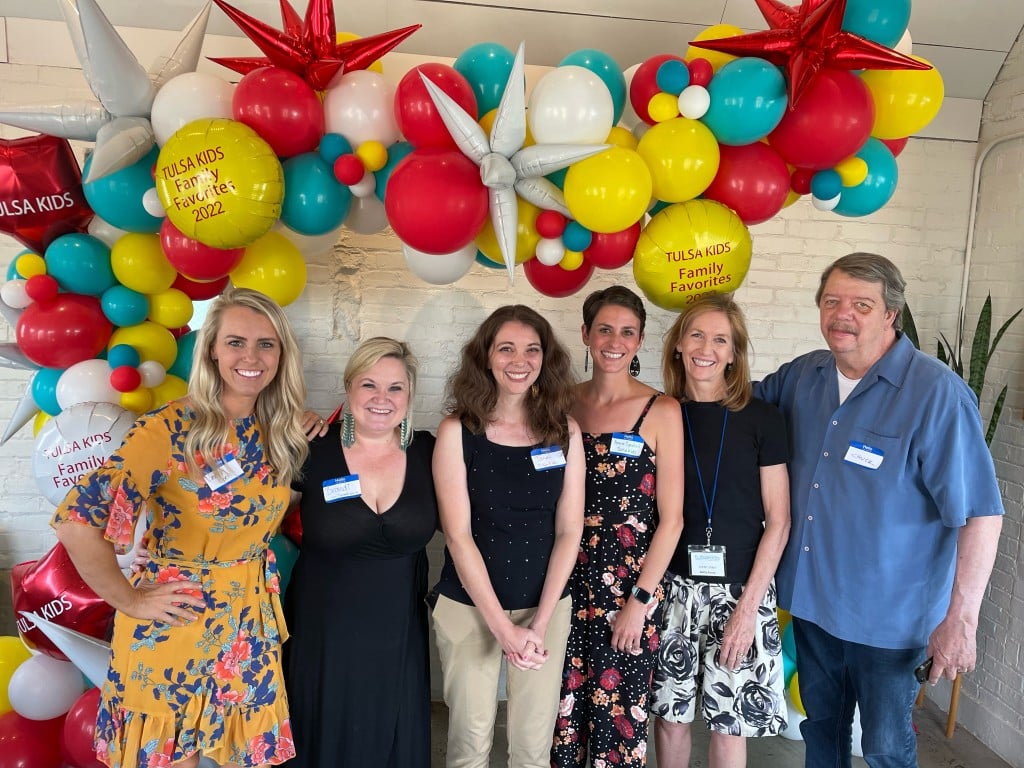 In July 2022, TulsaKids held a celebration for our Family Favorites Winners and Finalists at at Bar 473 in the Kendall-Whittier District. We loved getting to catch up and congratulate our winners and finalists in person!
Tulsa Balloons provided a colorful photo backdrop, All Things Cake made picture-perfect Family Favorites logo cookies, and Taziki's catered tasty Mediterranean food.
Read all about our Family Favorites Winners and Finalists at tulsakids.com/tulsakids-family-favorites or in our July 2022 issue. Find the digital edition at tulsakids.advanced-pub.com/?issueID=30&pageID=19.
We hope you enjoyed the photos! To those who couldn't make it to our Family Favorites celebration – we missed you, but still celebrate your success!