Tulsa Ballet Announces Ticket Sales for the 2023-2024 Season
The public can begin purchasing tickets on August 1.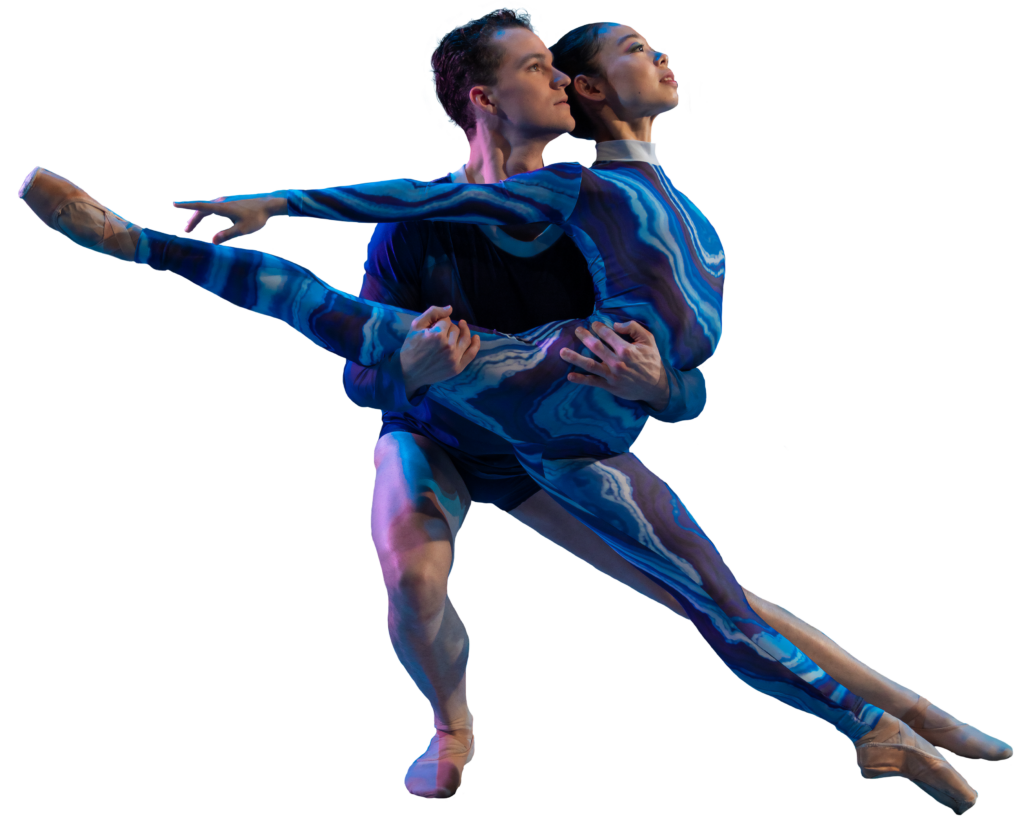 Tulsa Ballet's 2023|24 Season is just around the corner, and tickets to every show in the season will soon be available for purchase. Ticket sales will open to the general public on August 1, with season subscribers already able to purchase additional tickets this week.
"I am confident our 2023|24 Season will be one of the most memorable of my time with Tulsa Ballet," said Tulsa Ballet Artistic Director Marcello Angelini. "Why? Because it's packed with the most exuberant, dramatic and entertaining works we presented during the past 30 years, because we have a roster of dancers that is the envy of every ballet company around the country, and because of the dedication of every member of our staff, who thrives to make your Tulsa Ballet experience as remarkable as imaginable."
The 2023|24 Season begins with Creations in Studio K, featuring brand new works by choreographers Penny Saunders and Adam Hougland, plus Yuri Yanowsky's The Sun Sleeps. November will see the return of the hilarious, witty, and exceptionally entertaining Don Quixote. The holiday season means the return of Tulsa Ballet's The Nutcracker. In February, Strictly Gershwin returns with a glamorous nod to 1920's Broadway set to the incomparable music of George and Ira Gershwin. Intensity, drama, and passion combine with Romeo & Juliet in March. In May, the 2024 Signature Series will start a new tradition for Tulsa Ballet; sharing exclusive works created for the company's major fundraising event: Icons and Idols.
The 2023|24 Season will also see the return of the Hardesty Children's Series production of Jack and the Beanstalk. This popular children-appropriate ballet will enjoy two runs this season, at Tulsa Ballet's Studio K in October and then at the Hardesty Center for Dance in Broken Arrow in April.
Tulsa Ballet is also offering unique ways to enjoy ballet, including the successful concept introduced at Cinderella last season, Preview Night! This special performance opportunity offers audiences a chance to get a behind-the-scenes glimpse of what it takes to bring a Tulsa Ballet production to life, hear from the artistic team, and watch the final dress rehearsal of the show. Tickets for Preview Night start at the incredibly reasonable price point of only $25. It's part of Tulsa Ballet's ongoing commitment to the idea that ballet is for everyone.
"Outstanding repertory, extraordinary dancers, committed staff members and our unrelenting strive for excellence: those are the ingredients that make each of our seasons unforgettable experiences!" said Angelini.
Season subscriptions have already begun for the 2023|24 Season, and single ticket sales begin August 1. More information is available via the Tulsa Ballet Box Office at 918-749-6006 or online at tulsaballet.org.
Quick Facts
Tulsa Ballet 2023|24 Season
Creations in Studio K
Choreography by Penny Saunders, Adam Hougland, and Yuri Yanowsky at Studio K Theater.
September 15, 16, 21, 22, 23 at 7:00 pm | September 16, 17, 23, 24 at 2:00 pm
Don Quixote
Choreography by Marius Petipa & Anna Marie Holmes at Tulsa Performing Arts Center.
Preview November 2 at 7:00 pm | November 3, 4, at 7:30 pm | November 5 at 2:30 pm
The Nutcracker
Choreography by Val Caniparoli and Ma Cong at Tulsa Performing Arts Center.
December 15, 16, 21, 22, 23 at 7:00 pm | December 9, 10, 16, 17, 22, 23 at 2:00 pm
Strictly Gershwin
Choreography by Derek Deane at Tulsa Performing Arts Center.
Preview February 8 at 7:00 pm | February 9, 10 at 7:30 pm | February 11 at 2:30 pm
Romeo & Juliet
Choreography by Edwaard Liang at Tulsa Performing Arts Center.
Preview March 21 at 7:00 pm | March 22, 23 at 7:30 pm | March 24 at 2:30 pm
Signature Series
Choreography by Luciano Cannito, Joshua Bergasse, and Andrew McNicol at Lorton Performing
Arts Center.
May 9, 10, 11 at 7:30 pm | May 11, 12 at 2:30 pm
TICKETS: Season tickets are available now – single tickets will be available August 1 st .
FOR MORE INFORMATION: Tulsaballet.org or (918) 749-6006