Family Fun in Tulsa: 8 Things to Do This Month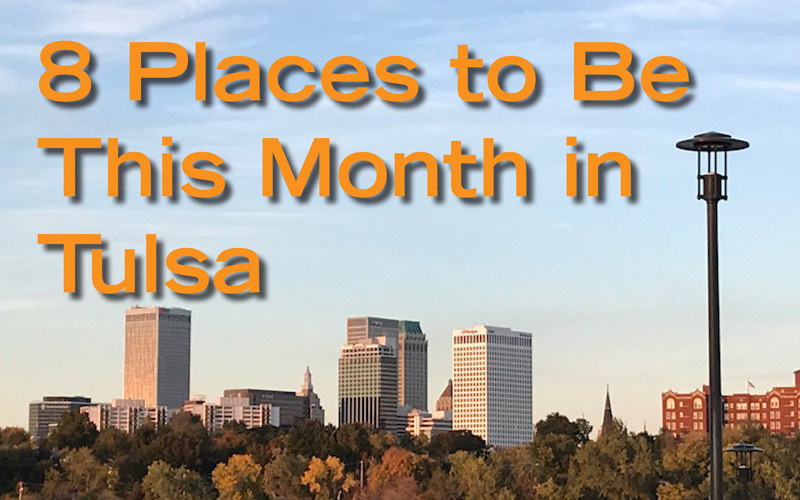 Green country is full of fun, family-friendly activities and events. Here are a few things to do this month in Tulsa metro that you won't want to miss!
December
When: Thursdays thru Sundays, November 25 – December 4; Nightly, December 8-30, 5-9 p.m. (Closed December 15, 24 & 25)
Where: Tulsa Botanic Garden, 3900 Tulsa Botanic Dr.
Reconnect with family and friends in the garden illuminated with colorful lights. Make s'mores over fire pits, enjoy holiday music and take in the spirit of the season in our magical garden escape. Make your plans and get your timed-entry tickets now! Popular nights and times sell out quickly.
When: November 25-26, December 2-3, 9-10, 16-17, 23-24, 5:30-9:30 p.m.
Where: Philbrook Museum, 2727 S. Rockford Rd.
Enjoy thousands of holiday lights, music, and fun for the whole family at Festival Nights. Philbrook is excited to welcome you and your family back into the Villa for an unforgettable indoor and outdoor holiday experience. Sip cocoa by the fire, say hello to Santa, take home a one-of-kind art project, and marvel at the sights and sounds of Philbrook Festival Nights. Advance, timed entry ticket required.
When: December 9-23, various showtimes (See schedule here)
Where: Tulsa PAC, 110 E. 2nd St.
Join Tulsa Ballet for this classic story of a young girl's magical journey on Christmas Eve, set in 19th century Germany.
When: Dec. 2, 7:30 p.m.
Where: Tulsa PAC, 110 E. 2nd St.
This holiday season, relive this heartwarming holiday classic on a giant screen as every note of John Debney's wonderful score is played live to picture in: Elf in Concert! Presented by Tulsa Symphony
When: Friday, December 9, 7:00 p.m.; Saturday, December 10, 2 and 7:30 p.m.; Sunday, December 11, 2 p.m.; Friday, December 16, 7 p.m.; Saturday December 17, 2 and 7:30 p.m.; Sunday, December 18, 2 p.m.; Friday, December 23, 7 p.m.
Where: Circle Cinema, 10 S. Lewis Ave.
Circle Cinema's annual White Christmas Sing-Alongs feature trivia from the show, prizes, interactive props for the audience and more! Get your tickets ASAP, as these events typically sell out!
When: Various Times
Where: Various Places
Santa is really getting around this month! Check our list of places to find him: tulsakids.com/where-to-find-santa-in-tulsa/
When: December 10, 11 a.m.
Where: Downtown Tulsa
Don't miss Tulsa's annual Christmas Parade! Find other local parades at tulsakids.com/holiday-parties-and-miscellaneous-festivities/
When: November 25, 2022-January 8, 2023
Where: Downtown Tulsa, outside BOK Center, 200 S. Denver Ave.
The time has come to bundle up and enjoy the magical spirit of the holidays as Tulsa's favorite winter festival returns to downtown Tulsa. Enjoy ice skating, pop-up shops, hot chocolate and more!
---