Family Fun in Tulsa: 8 Things to Do This Month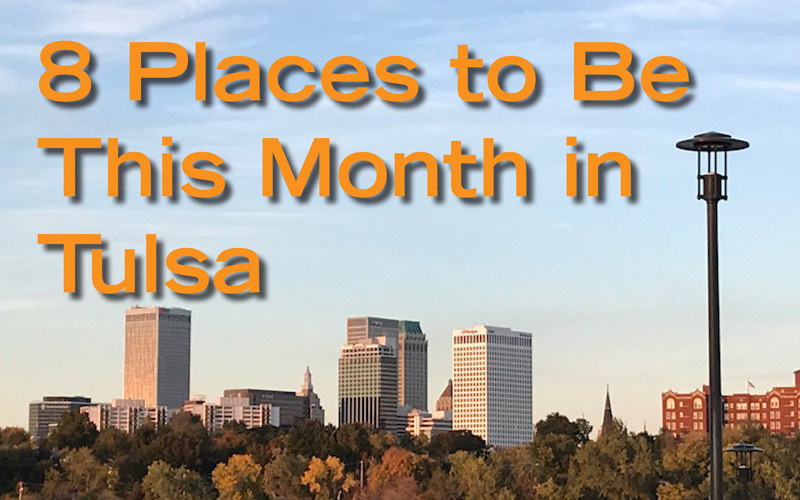 Green country is full of fun, family-friendly activities and events. Here are a few things to do this month in Tulsa metro that you won't want to miss!
When: Various Times
Where: Various Locations
Take advantage of school supply giveaways, free haircuts and more! Find our list of back to school events at tulsakids.com/back-to-school-events-in-tulsa.
When: August 6, 8:30 a.m. (Ages 10-13); 10:30 a.m. (Ages 6-9)
Where: Health Zone at Saint Francis, 5353 E. 68th St.
When you sign up your little athlete for this fitness event, you both help other kids, as all proceeds benefit The Children's Hospital at Saint Francis. Registration fee includes a T-shirt, a medal and post-race celebration. Gold, silver and bronze awards will go to girls and boys in both the Youth and Child categories. All events take place indoors at Health Zone.
When: Daily
Where: Tulsa Zoo, 6421 E. 36th St. N.
Visit the dinos before they go extinct! September 5 is your last chance to see them!
When: Various Times
Where: ONEOK Field, 201 N. Elgin Ave.
Cheer for your Tulsa Drillers! Check their promotions schedule to learn about fireworks nights, $2 Tuesdays, Family FUNday Sundays and more! And sign the kids (12 and under) up for Hornsby's Bullpen, to receive free tickets to FUNday Sunday games and exclusive deals.
When: August 13, 7:30 a.m.-1 p.m.
Where: Will Rogers Birthplace Ranch, 9501 E. 380 Rd., Oologah
Get your picture with Will and Riley, while taking in the sights of vintage aircraft and classic cars!
When: August 6, 11 a.m.-3 p.m.
Where: Central Library, 400 Civic Center
Stamp your passport as you visit and experience cultures from around the world! Enjoy live performances and free hands-on activities for all ages.
When: August 26-28
Where: Hatbox Field, 4000 Boulder Ave., Muskogee
Hot air balloons come to Hatbox Field, along with a weekend full of family fun.
When: August 26, 6-9:45 p.m.
Where: Philbrook Museum, 2727 S. Rockford Rd.
Inspired by the beloved film, this dazzling 2017 musical transports you from the twilight of the Russian Empire to the euphoria of Paris in the 1920s, as a brave young woman sets out to discover the mystery of her past.
---