Family Fun in Tulsa: 8 Things to Do This Month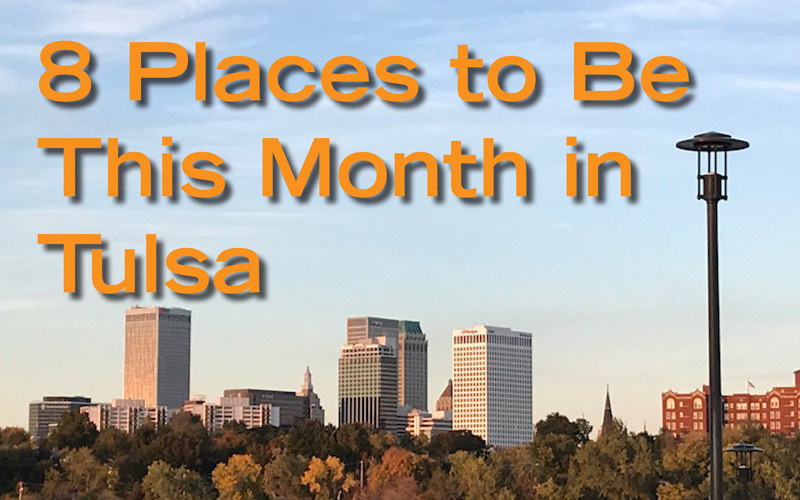 Green country is full of fun, family-friendly activities and events. Here are a few things to do this month in Tulsa metro that you won't want to miss!
October
When: October 6, 7:30 p.m.
Where: Guthrie Green, 111 E. Reconciliation Way
Tulsa Ballet returns to Guthrie Green with a free and open to the public performance during the Tulsa Arts District First Friday Art Crawl! Enjoy works from both Tulsa Ballet II and Tulsa Ballet's Main Company!
When: September 28-October 8
Where: Expo Square, 4145 E. 21st St.
11 Days of Awesome kicks off September 28! Get your favorite fair foods, hop aboard your favorite Midway rides, see the livestock shows and more.
When: Daily
Where: Various locations
Pumpkin patches are open! See our list at tulsakids.com/pumpkin-patches-in-tulsa/
4. Trick or Treat
When: Various Times
Where: Various Locations
Trick or treat at the Zoo, the Aquarium, Philbrook and more! Peruse our list of trick or treat events at tulsakids.com/family-friendly-halloween-events/
When: Through Oct. 31 (Tues.-Sun., 10 a.m.-5 p.m., and on Thursdays, starting Sept. 21 open late until 8 p.m.)
Where: Tulsa Botanic Garden, 3900 Tulsa Botanic Dr.
Tulsa Botanic Garden rings in fall with a pumpkin patch featuring numerous varieties for sale, a maze, weekly Thursday night concerts and their annual contest of scarecrows created by the community. In addition to live music on Thursday nights from 6 to 8 p.m., this year a different costumed character will visit each Thursday evening to greet families and take photos. Starting in October, on Thursday night families can visit BOO-tanical activities in the Children's Discovery Garden (additional ticket required.)
When: September 29-30, 5:30-10 p.m.
Where: Castle of Muskogee, 3400 W. Fern Mountain Rd., Muskogee
Castle of Muskogee's Halloween Festival returns every Friday and Saturday, Sept. 29-Oct. 28. Attractions are rated for scare level, so you're sure to find something that fits your group!
7. Killers of the Flower Moon Debuts
When: October 19-20
Where: Various locations
Long-anticipated film Killers of the Flower Moon debuts at Circle Cinema on October 19, and will be playing at other theaters as well.
When: October 27, 7:30 p.m.
Where: Philbrook Museum, 2727 S. Rockford Rd.
Join us as we watch Clue (the trilogy ending) and celebrate Halloween at the Philbrook! There will be a costume contest, so please come dressed to kill!!
---