Support the 918: Girl Scouts of Eastern Oklahoma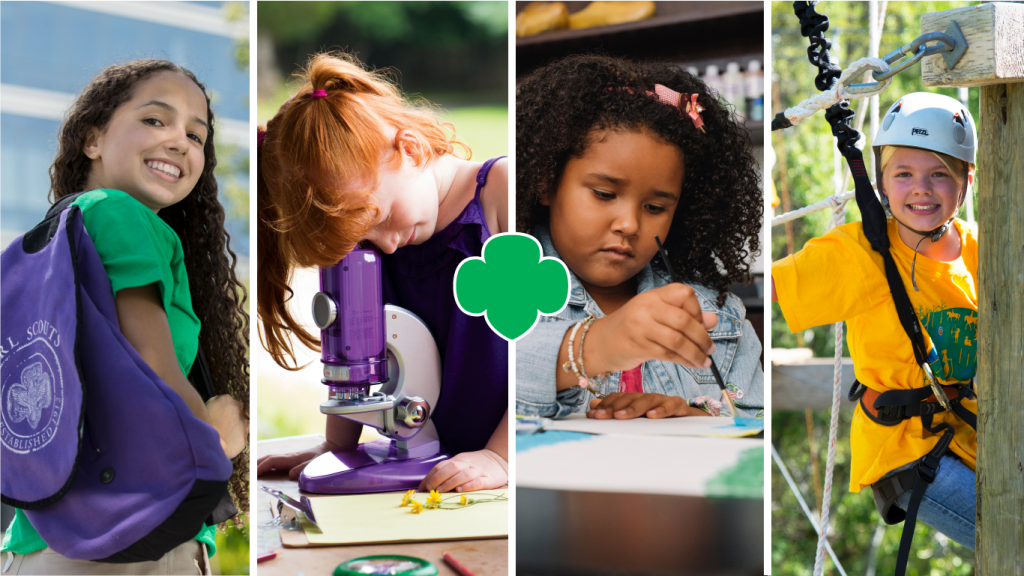 You want a brighter, happier tomorrow for your girl? Same.
Girl Scouts isn't just a moment in her life, it's a movement dedicated to building girls of courage, confidence and character, who make the world a better place. For more than 100 years, we've given girls the tools to lead, break barriers and create positive change. We're here to support:
Her dreams – Girls love Girl Scouts because it's where they call the shots. Right now, Girl Scouts are learning about robots, hiking, painting murals, feeding the hungry, and even writing laws to change their world. If she can dream it, we'll help her do it!
Her growth – This is where your girl can relax, knowing she's accepted for exactly who she is today and all she can be tomorrow. At Girl Scouts we don't focus on perfection, only her potential.
Her success – With her group (called a troop) of Girl Scout sisters by her side, your girl will reach farther, work harder, and bounce back faster.
Get ready to see her shine like never before. Best of all, this is a journey you take with your girl, and there's a place for the entire family. gseok.org
4810 S 129th E Ave
Tulsa, OK 74134
customercare@gseok.org
918.749.2551
www.gseok.org