Mother's Day in Tulsa
Check out these ideas to fully enjoy Mom's special day.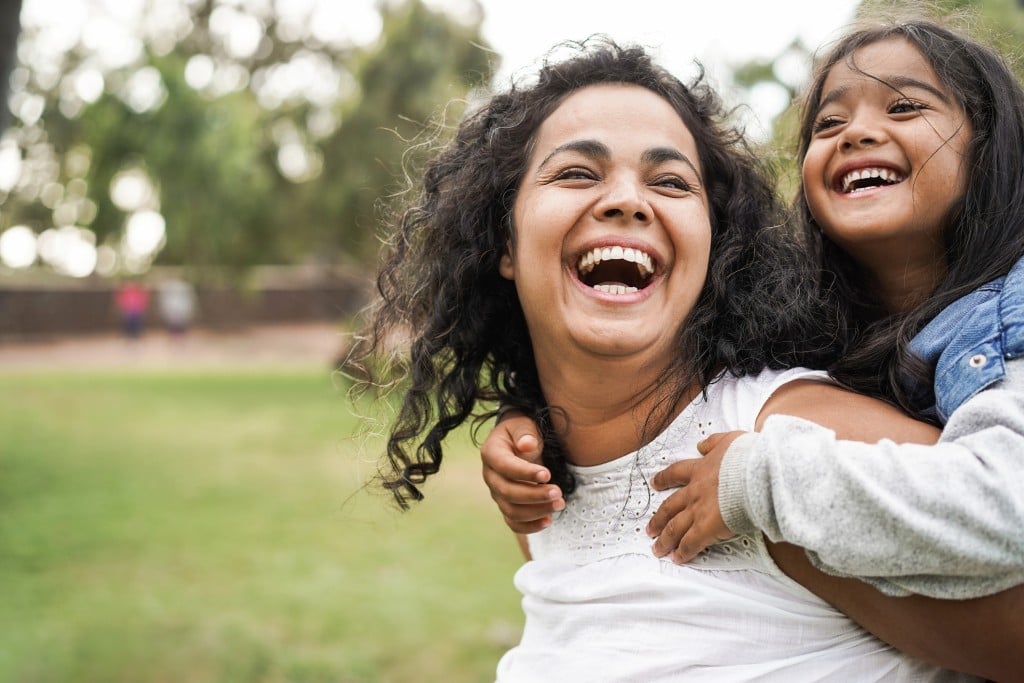 Sunday, May 8 is Mom's special day. We've compiled a list of ideas, free admissions, meals and more to fully enjoy this occasion. We'll be updating this list as information becomes available. If you know of any Mother's Day events or deals in the area, please email details to tara.rittler@gmail.com.
When: May 4, 6-8 p.m.
Where: Cornerstone Ace Hardware, 11550 N. 129th E. Ave., Owasso
Treat mom this Mother's Day with a special succulent gift, hand-potted and decorated from 6-8 p.m.
We will have succulent packages to choose from with all supplies included. This will be a perfect event to either surprise Mom or bring Mom with you to enjoy this time together.
We will be offering a special 10% discount on all live goods during this event.
Our outdoor kitchen will be providing smoked and grilled samples throughout the event.
When: May 6-8
Where: The Tulsa Arts District
Tulsa's iconic spring festival will take place outside in the Tulsa Arts District and Historic Greenwood. As always, Mayfest will feature juried artists from across the country, local artists, bands, and musicians, and traditional festival food.
When: Saturdays-Sundays, 10:30 a.m.-6 p.m.
Where: Castle of Muskogee, 3400 W. Fern Mountain Rd., Muskogee
Do something different on Mother's Day – the Oklahoma Renaissance Festival! Treat Mom like royalty while walking the Castleton village, shopping, etc.
When: May 7, 12-5 p.m.
Where: Common Tart, 1717 E. 17th St.
Common Tart pie shop is hosting a Mother's Day shopping event, featuring unique, locally made items – and pie!
When: May 7, 2 p.m.
Where: AR Workshop, 1020 S. Rockford Rd.
Join AR Workshop Tulsa for a DIY class to celebrate Mom! Spend some special time crafting together and creating memories. With every adult project, a youth can make a 10×10 wood sign for free!! Use code MOMSKIDS22 in order to receive your free 10×10!! Get tickets at arworkshop.com/tulsa.
When: May 7, 3 p.m.
Where: NEFF Brewing, 321 S. Frankfort Ave.
When: May 7, 7:30 p.m.
Where: Tulsa PAC, 110 E. 2nd St.
Acclaimed conductor Gerhardt Zimmermann will direct the orchestra in Liszt's Hungarian Rhapsody, Copland's Appalachian Spring, and Tchaikovsky's masterful Symphony No. 4.
When: May 8, 10 a.m., 12 p.m. or 2 p.m.
Where: Harwelden Mansion, 2210 S. Main St.
Mom knows best, so treat her to a beautiful brunch experience while enjoying a fresh menu, 4-piece string quartet, and mimosa bar–the perfect way to make her feel special. The historically renovated Harwelden Mansion makes for a beautiful backdrop and we are offering three time slots on May 8, 2022, to accommodate your family's schedule. There is limited seating so please make your reservation early. Find tickets at harweldenmansion.com/harwelden-events/category/mothers-day-brunch.
When: May 8, 12-3 p.m.
Where: Mother Road Market, 1102 S. Lewis Ave.
Welcome to Mother Road Market's Brunch Club! Enjoy a family friendly brunch on Tulsa's BEST patio! Every Sunday, from noon to 3pm, there will be fun, exciting and FREE entertainment → live music, karaoke, dance party and so much more. Did we mention The WEL Bar will be stocked with your favorite cocktails? Grab your BFF, the kiddos and anyone else that wants to brunch it up, every Sunday!
When: May 8, 1-2 p.m.
Where: Philbrook Museum, 2727 S. Rockford Rd.
Learn how the art, design, and history of the Philbrook gardens have developed over time as a center for public education, creativity, and wellness.
This tour involves a one-mile exploration of the gardens on some uneven surfaces, stairs, and steep-grade inclines. To request accessibility accommodations, please e-mail tours@philbrook.org.
When: May 8, 2 p.m. (Additional showtimes available)
Where: Tulsa PAC, 110 E. 2nd St.
Let Mom relax with an afternoon of musical theater! Theatre Tulsa presents Singin' in the Rain, "one of the most joyful, exuberant and memorable American musicals of all time!"
When: May 8, 3 p.m.
Where: Tulsa PAC, 110 E. 2nd St.
Celebrate Mom with an afternoon of beautiful music, performed by the Tulsa Youth Symphony orchestras!