Mother's Day in Tulsa
Check out these ideas to fully enjoy Mom's special day.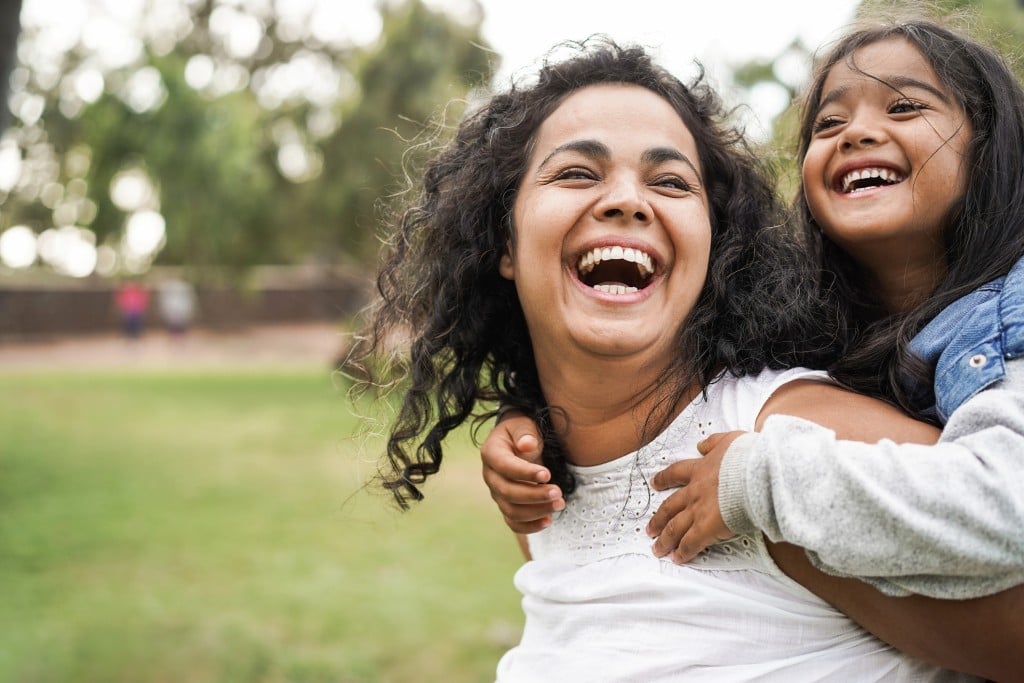 Sunday, May 14, 2023, is Mom's special day. We've compiled a list of events, free admissions, meals and more to fully enjoy this occasion. We'll be updating this list as information becomes available. If you know of any Mother's Day events or deals in the area, please email details to tara.rittler@gmail.com.
When: May 12-14
Where: The Tulsa Arts District and Historic Greenwood District
Tulsa's iconic spring festival will take place outside in the Tulsa Arts District and Historic Greenwood. As always, Mayfest will feature juried artists from across the country, local artists, bands, and musicians, and traditional festival food.
When: Saturdays-Sundays, 10:30 a.m.-6 p.m.
Where: Castle of Muskogee, 3400 W. Fern Mountain Rd., Muskogee
Do something different on Mother's Day – the Oklahoma Renaissance Festival! Treat Mom like royalty while walking the Castleton village, shopping, etc.
When: May 12, 6:30 p.m.; May 14, 2:30 p.m.
Where: Tulsa PAC, 110 E. 2nd St.
Stephen Sondheim's classic musical, which interweaves timeless fairy tales and explores the consequences of its characters' wishes and quests. Featuring a cast of stars from the worlds of opera and musical theatre. Presented by Tulsa Opera
When: May 11-13, 7:30 p.m.; May 13-14, 2:30 p.m.
Where: Tulsa PAC, 110 E. 2nd St.
Tulsa Ballet closes its season with Signature Series, an always unforgettable evening made up of three works by three superstar choreographers, sure to please everyone.
Emmy winning and Olivier-nominated choreographer Jennifer Weber, also known for her choreography of Disney's Zombie 2, returns with our first ever hip-hop ballet, While You Were Gone. Originally created on Tulsa Ballet for The Celebration in May of 2021, While You Were Gone broke the boundaries of what a typical ballet encompasses, creating a brand-new type of dance. This program will also feature a World Premieres by choreographer Katarzyna Kozielska PLUS the return of Alexander Ekman's hilariously entertaining Cacti, a piece that features 16 dancers creating rhythms together that will have you laughing out loud.
When: May 12, 2-5 p.m.
Where: American Solera, 1702 E. 6th St.
Join Les Blooms floral bar at American Solera for Mother's Day Guests will be able to select locally sourced blooms to create your own hand tied bouquet! There will also be pre made arrangements for purchase as well, as well as wine flights, prosecco, beer, non-alcoholic drink options and personal charcuterie boards.
When: May 13, 11 a.m.-12:30 p.m.
Where: Ray Harral Nature Center, 1701 S. 3rd St., Broken Arrow
Celebrate the great women in your life at the Mother's Day Tea Party at Ray Harral Nature Center!
Parents, guardians, grandparents, and their little one(s) will bond over tea and cake, create a nature themed craft, and enjoy a guided walk through the gardens.
Recommended for ages 4 and up. Saturday, May 13, 11:00am – 12:30pm
$25 per child/adult pair.
Register at BAparks.org.
Maximum 12 child participants and their grown-up guest.
This program runs rain or shine. Please dress for the weather and wear appropriate footwear.
Floral attire is highly encouraged!
When: May 13, 3-5 p.m.
Where: Cabin Boys Brewery, 1717 E. 7th St.
Celebrate Mother's Day in style with A New Leaf's floral arrangement plant bar! We're providing all the supplies you need to create a beautiful arrangement for your mom, including vases, a variety of fresh flowers, and even a Mother's Day card. Come join us and create a special gift that your mom will love and cherish.
Our plant bar is the perfect way to show your mom just how much you care. Not only will you get to design your own unique arrangement, but you'll also get to spend quality time with your loved ones while doing it. So, bring your friends and family, and let's make this Mother's Day unforgettable.
Spaces are limited, so make sure to reserve your spot now.
When: May 13, 3-6 p.m.
Where: Tulsa Botanic Garden, 3900 Tulsa Botanic Dr.
This family-friendly  event offers a picnic-like feel and lots of activities for young and young-at-heart.
Kids can have fun with bubble-making stations, face painting, and a garden scavenger hunt.  A "Make a Fairy Garden" station will let kids plant and decorate their own mini-garden to take home. Hot Toast Music Company will have their interactive performance with sing along songs and instruments to play along. Families can take a photo together at our family photo booth. It's a great way to spend time as a family, celebrate mom and give her the evening off! Get tickets at tulsabotanic.org/event/dig-day-in-the-garden/
When: May 14, 12-10 p.m.
Where: The Melting Pot, 300 Riverwalk Terrace #190, Jenks
Every mom is the best mom in the world. But yours really is. Celebrate her at The Melting Pot this Mother's Day! All moms take home a carnation as a gift from us! Learn more at facebook.com/events/234993619021674/
When: May 14, 11 a.m. and 3 p.m.
Where: Harwelden Mansion, 2210 S. Main St.
Join Harwelden for an afternoon filled with English tradition, elegant table settings, sweet and savory delicacies, and live piano music! You can elect to add Pimm's Cup Cocktail (promoted in 1840 London as a "health drink") and sparkling Prosecco for Tea Royale for an additional $10