Father's Day Activities in Tulsa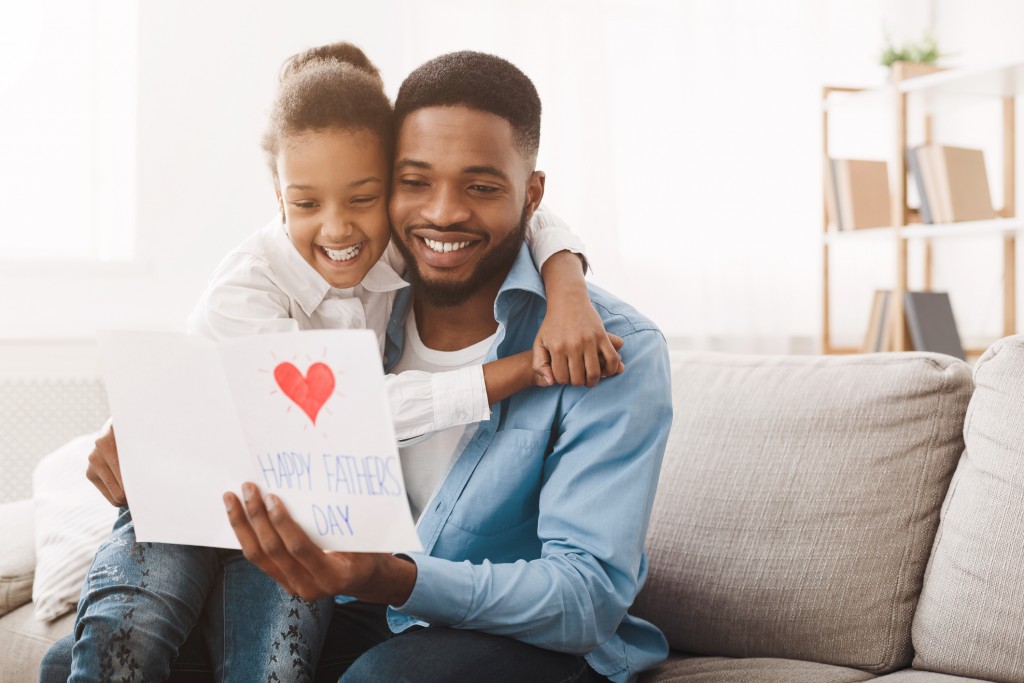 Looking for a fun way to celebrate Dad? Here are some fun Father's Day activities in Tulsa! Find even more at TulsaKids' Community Calendar, or try making one of these homemade Father's Day gifts!
When: Various showtimes through June 17
Where: Tulsa PAC, 110 E. 2nd St.
Don't miss your chance to see the Broadway National Tour of Disney's The Lion King!
---
When: June 15, 3, 5 and 7 p.m.
Where: Circle Cinema, 10 S. Lewis Ave.
Start the Father's Day celebrations early with a family night at Circle Cinema in Tulsa! Discovery Lab will be on-hand before shows to do science demos, and there will be face painting between the 5 and 7 p.m. showings. About the film:
"Disney and Pixar's "Elemental," an all-new, original feature film set in Element City, where fire-, water-, land- and air-residents live together. The story introduces Ember, a tough, quick-witted and fiery young woman, whose friendship with a fun, sappy, go-with-the-flow guy named Wade challenges her beliefs about the world they live in."
Can't make it on June 15? Go to Circle Cinema's website for additional daily showings starting June 16.
---
When: June 16, 9 p.m.
Where: Philbrook Museum, 2727 S. Rockford Rd.
Watch a classic baseball movie on the lawn at Philbrook! Bring your baseball gloves to play catch before the movie begins at 9 p.m. There will be other fun pre-show activities as well, beginning at 6 p.m.
---
When: June 17, 9 a.m.-5 p.m.
Where: Tulsa Zoo, 6421 E. 36th St. N.
Is Dad an OU fan? On June 17, 2023, the OU Alumni Association will host OU Family Day at the Zoo. All Sooner fans, friends, and family are invited to join us for the fun and excitement. Tickets include all-day admission to the zoo, lunch, kids' crafts, and a round-trip zoo train ride. And of course, an OU Family Day wouldn't be complete without the OU spirit!
---
When: June 17, 8 p.m.
Where: ONEOK Field, 201 N. Elgin Ave.
Treat Dad to a night cheering for FC Tulsa!
---
When: June 18, 9 a.m.-5 p.m.
Where: Tulsa Botanic Garden, 3900 Tulsa Botanic Dr.
Bring dad for a trip to the Botanic Garden! The first 100 fathers will receive a pair of gardening gloves free with admission.
---
When: June 18, 2-5 p.m.
Where: Mother Road Market, 1102 S. Lewis Ave.
Join Doctor Kustom and Mother Road Market for the best Brazilian "BBQ Party" of the year to celebrate DAD! Get tickets at events.humanitix.com/doctor-kustom-fathers-day
---
When: Monday-Wednesday, June 18-26
Where: The Melting Pot Tulsa, 300 Riverwalk Terrace, Suite 190, Jenks
It's back! Staring this Father's Day, join us for the highly anticipated Forever Fondue® three course experience complete with Endless Entrées, artisan cheese fondue, and fresh salad. For the perfect summer pairing, sip on our limited-time Cocktail Creations.  Every Monday—Wednesday, June 18 through July 26! Book a table today.