Father's Day Activities in Tulsa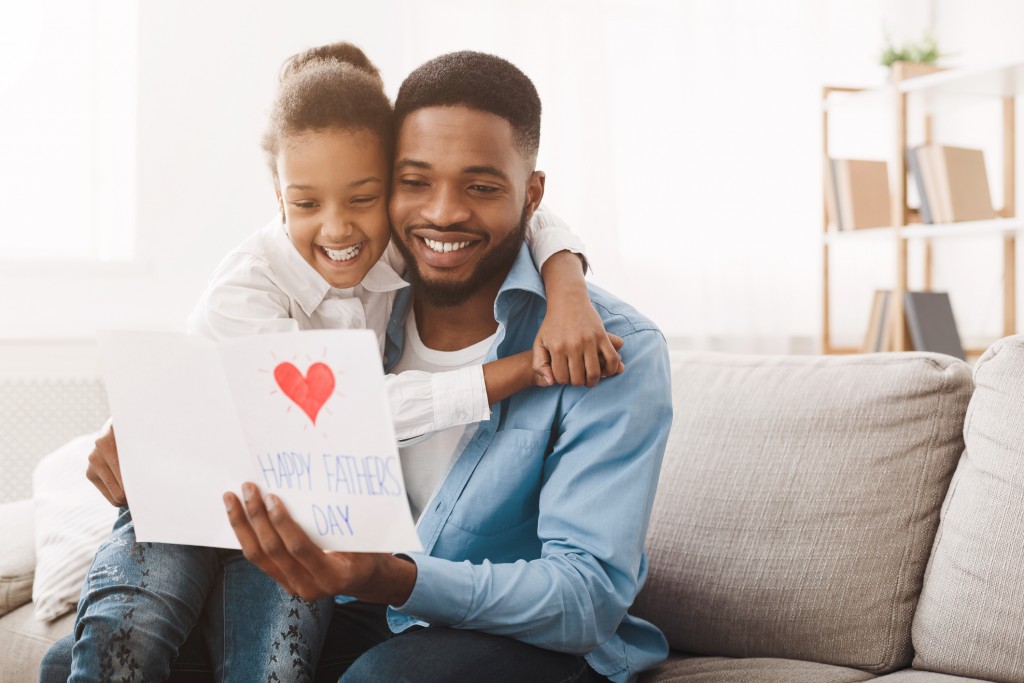 Looking for a fun way to celebrate Dad? Here are some fun Father's Day activities in Tulsa! Find even more at TulsaKids' Community Calendar, or try making one of these homemade Father's Day gifts!
When: June 16, 3 p.m., 5:15 p.m. and 7:20 p.m.
Where: Circle Cinema, 10 S. Lewis Ave.
Start the Father's Day celebrations early with a family night at Circle Cinema in Tulsa! About the film:
"The definitive origin story of Buzz Lightyear, the hero who inspired the toy, "Lightyear" follows the legendary Space Ranger after he is marooned on a hostile planet 4.2 million light-years from Earth alongside his commander and their crew. As Buzz tries to find a way back home through space and time, he is joined by a group of ambitious recruits and his charming robot companion cat, Sox. Complicating matters and threatening the mission is the arrival of Zurg, an imposing presence with an army of ruthless robots and a mysterious agenda"
Can't make it on June 16? Go to Circle Cinema's website for additional daily showings starting June 17.
---
When: June 18, 10 a.m.-4 p.m.
Where: Tulsa Air and Space Museum & Planetarium, 3624 N. 74th E. Ave.
Travel back in time at TASM and visit a World War II encampment. Walk through the camp, talk to soldiers, and see vintage vehicles.
Enjoy snacks from a food truck and explore all of TASM's incredible exhibits, including the brand new space shuttle simulator.
Event is included with museum entry.
For questions, contact TASM at 918.834.9900 or info@tulsamuseum.org.
---
When: June 18, 1-3 p.m.
Where: Will Rogers Birthplace Ranch, 9501 E. 380 Rd., Oologah
Come watch Topeka vs. North Texas and come see just how it all started with a REAL 19th-century baseball game! With guest announce Wayne McCombs! Help Support Boy Scout Troup 199 from Oologah as they provide hotdogs, drinks, peanuts and Cracker Jacks! Admission is FREE.
When: June 18, 3:30-10 p.m.
Where: Cabin Boys Brewery, 1717 E. 7th St.
Dozens of artists work side-by-side over the course of this fun annual event, creating original pieces of art in real time. Finished work will be immediately available for purchase on a first come, first served basis for a ridiculously affordable price. Proceeds support Philbrook arts and education programming.
The casual atmosphere lets visitors watch the art-making process while keeping a close eye on the walls filled with finished drawings available for purchase. Even if attendees are not in the market for art, this event is a unique opportunity to interact with local artists and witness the creative process–plus, you'll probably find something you can't leave without!
A full list of participating artists will be posted on social media in advance of Drawing Rally. 20 artists at a time will work in hour-and-a-half rounds.
---
When: June 19, 1:05 p.m.
Where: ONEOK Field, 201 N. Elgin Ave.
Cheer for the Tulsa Drillers as they play the Wichita Wind Surge. But that's not all! Special game day promotions include Dads and Kids Run the Bases, and Dads and Kids Catch on Field! Plus, because it's Family FUNDay Sunday, all kids 12 and under receive a FREE meal coupon for a hot dog, ice cream, fruit and a drink. Learn more at milb.com/tulsa/tickets/single-game-tickets.
Can't make it Sunday? Friday and Saturday's games will end in fireworks shows – another great way to spend time with dad!
---
When: June 18, 10 a.m.-12 p.m.
Where: Philbrook Museum, 2727 S. Rockford Rd.
FC Tulsa is partnering with Philbrook to present our first Soccer Saturday in the garden. Kids of all ages are invited to join casual pickup matches, learn more about FC Tulsa, and win prizes. Bring the entire family to play or cheer. All Soccer Saturday activities are included with General Admission.
---
When: June 19, 10 a.m.-5 p.m.
Where: Tulsa Botanic Garden, 3900 Tulsa Botanic Dr.
Free gardening gloves to the first 50 Dads with paid admission. Shop ferns, hardy Luna™ hibiscus (a compact variety) and more.
Please note: Starting June 1, all transactions at the Garden will be cashless, via major credit cards, Apple Pay, or Google Pay.
---
When: June 19, 12-3 p.m.
Where: Mother Road Market, 1102 S. Lewis Ave.
Welcome to Mother Road Market's Brunch Club! Enjoy a family friendly brunch on Tulsa's BEST patio! Every Sunday, from noon to 3pm, there will be fun, exciting and FREE entertainment → live music, karaoke, dance party and so much more. Did we mention The WEL Bar will be stocked with your favorite cocktails? Grab your BFF, the kiddos and anyone else that wants to brunch it up, every Sunday!
---
When: June 19
Where: The Melting Pot Tulsa, 300 Riverwalk Terrace, Suite 190, Jenks
No matter what, Dad's always been there.  Say "thanks" and treat him to an unforgettable fondue experience like no other at The Melting Pot with all of his favorite things: great food, drinks, and you!
Enjoy a special dining experience with artisan cheese fondue, decadent chocolate fondue, and so much more.  This is the perfect way to celebrate Dad and enjoy a meal that he will brag about to all of his friends–because let's face it, you're never too old for brownie points.  Make this Father's Day the best yet.  Reserve your table today!  All Dads will also receive a bottle of Garlic & Wine Seasoning to take home!  There will be an open menu, so all of Dad's favorites will be available! Learn more at meltingpot.com/tulsa-ok/fathers-day.aspx.