Father's Day Activities in Tulsa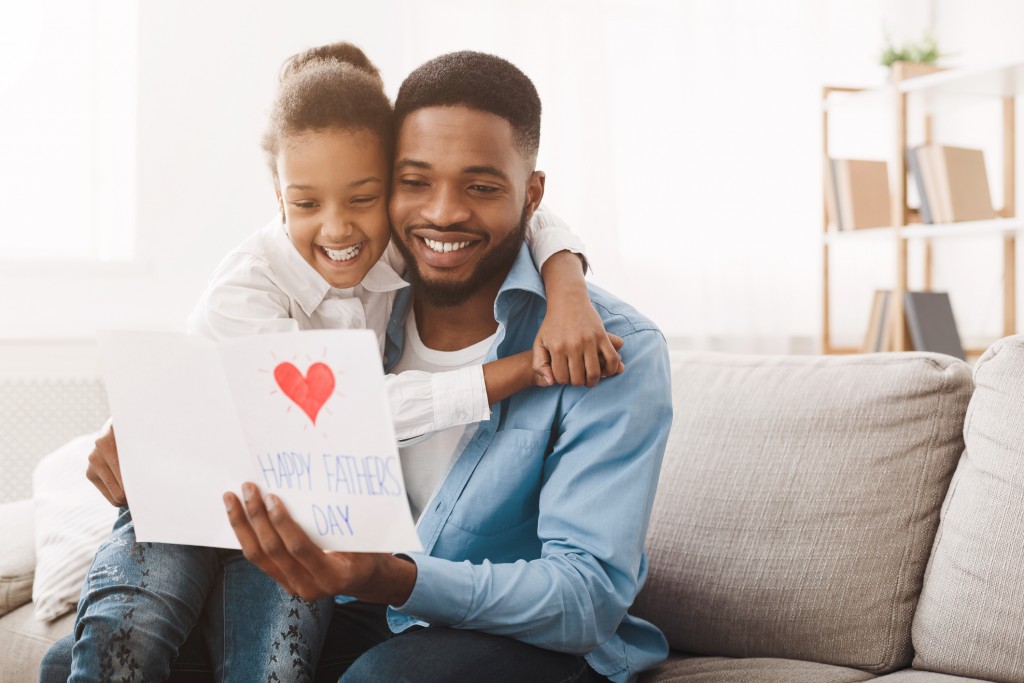 When: Friday, June 18
Where: Virtual
Join Tulsa City-County Library on Pratt Library's Facebook page,
www.facebook.com/tcclprattlibrary
, as we share our love of the men who help raise us with book suggestions and crafts. For preschoolers and elementary-aged kids.
When: Saturday, June 19, 1-5 p.m.
Where: Family Aquatic Center, 1400 S. Main St., Broken Arrow
Join Broken Arrow Parks & Recreation for a fun family event to celebrate Father's Day at the Family Aquatic Center. There will be a cannon ball contest, corn hole and more.
When: Saturday, June 19, 10 a.m.-5 p.m.
Where: Rural Oklahoma Museum of Poetry, 416 E. Main, Locust Grove
Come by anytime ROMP is open today and make a poem/craft for Dad for Father's Day. All materials provided free of charge.
When: Sunday, June 20, 9 a.m.-5 p.m.
Where: Tulsa Botanic Garden, 3900 Tulsa Botanic Dr.
Bring the family out and test your observations skills as you explore the Garden! Pick up a scavenger hunt in the Visitor Center for things to find as you stroll.  Free with general admission.
Admission is FREE for Garden members; $8 for ages 13+, $4 for ages 3-12. Children 2 and under are free, but do need a ticket.
When: Sunday, June 20, 10 a.m.-5 p.m.
Where: Oklahoma Aquarium, 300 Aquarium Dr., Jenks
Happy Father's Day from the Oklahoma Aquarium! This Father's Day, June 20, dads receive FREE admission to the aquarium with any paid admission. Limit 1 free admission per 1 paid admission.
When: Saturday, June 19, 9 a.m.-1 p.m.
Where: Chick-fil-A Glenpool, 12130 S. Waco Ave., Glenpool
Celebrate Father's Day with us by joining us for a special event on June 19 from 9:00 AM – 1:00 PM! There will be fun activities like…
 3 hole mini-golf on the patio
 Cornhole
 Photo Wall
And more! Don't miss out on the celebration!
When: Sunday, June 20, 1-5 p.m.
Where: Heirloom Rustic Ales, 2113 E. Admiral Blvd.
Join Tiny Things by Bowen at Heirloom Rustic Ales for an outdoor craft on Father's Day! Dad can grab a beer and your kiddo (or adult kid) can make a little something out of polymer clay! Perhaps a keychain or magnet for Dad to keep, or something just for them. If it's too hot or sunny out, you can craft inside or grab a take-home kit and one of Heirlooms fantastic four packs! Crafts are $12 per person and take home kits are $15. Any dads who want to craft along can make one item for free!
Tiny creations can be baked and ready to go home 15 minutes after they are complete! Just enough time for a couple games of connect four or horseshoes!
Dante's Woodfire Pizza will be set up out front so you can snack while you craft! Their oven-fire pizza is amazing! Tell your Dad!
When: Sunday, June 20, 4-10 p.m.
Where: The Melting Pot – Tulsa, 300 Riverwalk Terrace, Ste. 190
Celebrate Dad with The Melting Pot – Tulsa's special Father's Day fondue menu! Learn more and reserve your space here: https://www.meltingpot.com/tulsa-ok/fathers-day.aspx
When: Sunday, June 20, 2-4 p.m.
Where: Main Event Tulsa, 7830 S. Santa Fe Ave. W.
Join us for Father's Day for Pizza and Play from 2:00 – 4:00pm!!
About this event
This event includes :
2 hours of all you can play activities (bowling, pool, shuffleboard, laser tag, and the gravity ropes)
2 hours of unlimited arcade games (No points or prizes awarded. Not valid for VR play)
Meal Ticket for 2 slices of pizza and a medium soft drink
**Tickets must be purchased in advance. Tickets sales will end at 5:00pm on June 19th. Tickets cannot be purchased at the door**
---