Family-Friendly Valentine's Day Events in Tulsa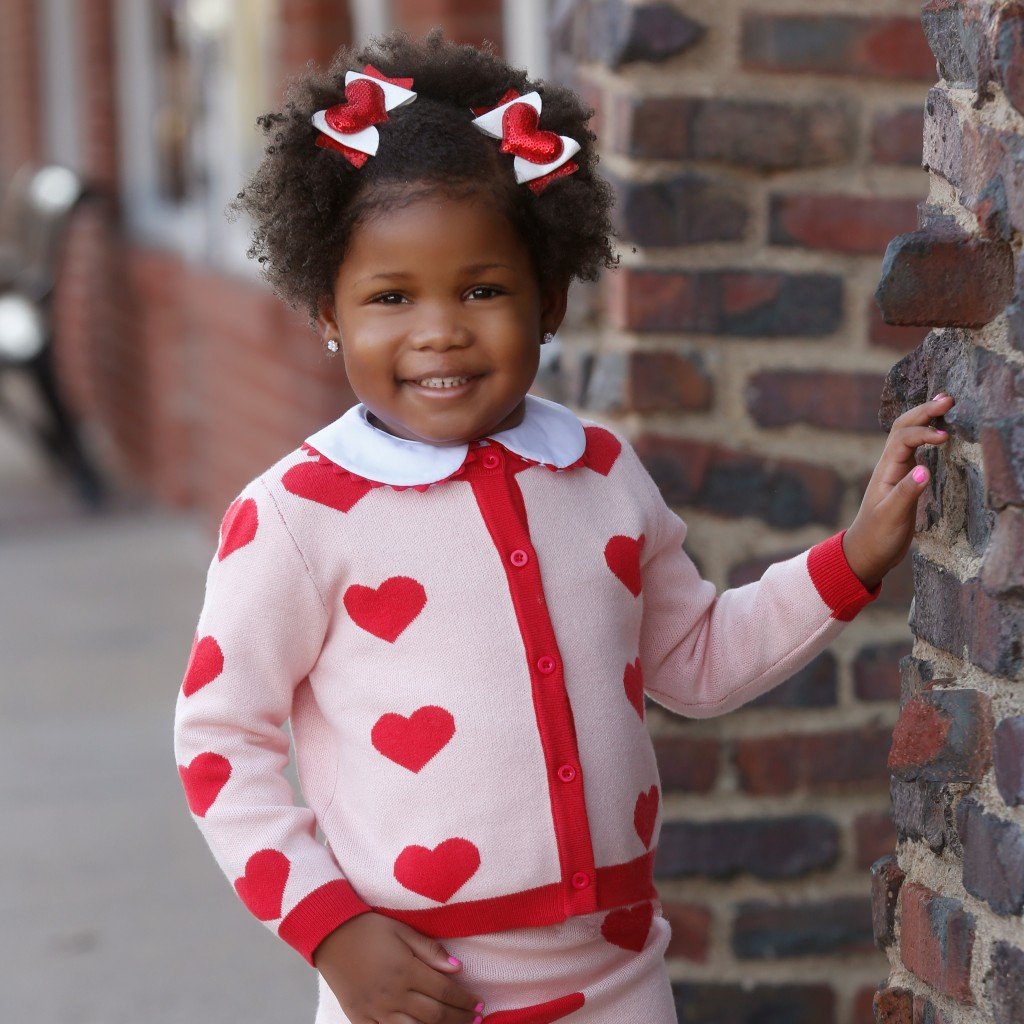 Celebrate Valentine's by making cherished memories with your family! Below, you'll find a list of Valentine's-themed events happening in the Tulsa area, as well as some other events happening around the holiday. Looking for more? Click here for our list of 8 Ways to Celebrate Valentine's Day with Your Kids.
Feb. 1-13 ● during library hours
Glenpool Library, 730 E. 141st St., Glenpool
Visit our valentine station to make a card for the Glenpool VFW, Glenpool Humane Society and/or Glenwood Skilled Nursing & Therapy to help share the love this Valentine's Day. We will deliver cards to their respective destinations on Feb. 14. For all ages.
---
Saturday, Feb. 4, 7-10 p.m.
Southminster Presbyterian Church Community Center, 3500 S. Peoria Ave.
Join The Oklahoma Swing Syndicate (TOSS) for a special Valentine's Dance! Wear pink and red, and come for a six-count swing lesson from 7-7:30, and dance from 7:30-10 p.m. theoklahomaswingsyndicate.org
---
Tuesday, Feb. 7 ● 6-7 p.m.
Central Library ● Maker Space, 400 Civic Center
Join us to learn how to create a felt flower arrangement for your loved ones. Registration is required. Register at www.tulsalibrary.org/events or call 918-549-7323. For all ages.
---
Thursday, Feb. 9 ● 4-5 p.m.
Glenpool Library, 730 E. 141st St., Glenpool
Wear your grubby clothes and get messy with art supplies. We will make Valentine's Day cards and gifts the only way we know how: messy! For babies to elementary schoolers.
---
---
Saturday, Feb. 11 ● 12:30-1:30 p.m.
Nathan Hale Library, 6038 E. 23rd St.
Join us as we celebrate Valentine's Day in our pj's! Bring the whole family for this 0-to-5 storytime! There's something for everyone – simple songs and books for the little ones, more interactive stories and activities for your older children. Stay after storytime for snacks and crafts.
---
When: February 11, 5-6:30 and 7:30-9 p.m.
Where: Nienhuis Park Community Center, 3201 N. 9th St., Broken Arrow
Tickets will include a live DJ, refreshments, goodie bag, and tons of fun. Please save and scan your tickets at the gate on February 11th. Tickets are $10 Per Person. Find tickets at secure.rec1.com/OK/broken-arrow-ok/catalog
---
When: February 9-12, various showtimes
Where: Tulsa PAC, 110 E. 2nd St.
An ordinary girl experiences one magical night, thanks to her Fairy Godmother and a pair of glass slippers. Brand new choreography by rising star Andrew McNicol tells this classic love story with stunning new sets and costumes, designed especially for this production by world-renowned designer Jerome Kaplan, to create the ultimate romantic comedy.
*Don't miss Cinderella Afternoon Tea on Feb. 11, before the performance!
---
Monday, Feb. 13 ● 5:30-7 p.m.
Owasso Library, 103 W. Broadway St., Owasso
Will you be your own valentine? Join us as we practice self-love by enjoying the refreshments, games and crafts we all deserve. For middle and high schoolers.
---
Tuesday, Feb. 14, 8-10 a.m.
Ray Harral Nature Center, 7101 S. 3rd St., Broken Arrow
Birds have a number of ways they show affection–singing songs, dancing, showing off their colors and even sharing snacks! Join Ray Harral Nature Center on Valentine's Day for a free, family-friendly bird walk with nature center staff. Together we will listen for mating calls, observe courtship behaviors, and fall in love with birding.
---
When: February 14, 12-5 p.m.
Where: Tulsa Botanic Garden, 3900 Tulsa Botanic Dr.
What better way to celebrate Valentine's Day than with a romantic stroll in the Garden. All guests will get a garden-themed valentine and piece of chocolate in the Visitor Center.
---
When: February 14, 6-8 p.m.
Where: Oklahoma Aquarium, 300 Aquarium Dr., Jenks
Join us Tuesday, February 14th at the Oklahoma Aquarium & kiss a shark! Shipley the Shark will have a kissing booth in the Great Hall for a unique photo op! A small $5 donation toward shark research gets you featured on our donor poster! Join us in Shark View for a special Spectacular Sharks program at 6:30! Our Education team will share what makes our sharks so special & you can see a variety of shark bones. Be sure to visit our ray & shark touch tank too! This event is free for members or with daily admission.
---
When: February 14, 7:05 p.m.
Where: BOK Center, 200 S. Denver Ave.
Cheer for the Tulsa Oilers as they play Wichita Thunder!
---
When: February 14, 2:30-4:30 p.m.
Where: Harwelden Mansion, 2210 S. Main St.
Join Harwelden Mansion this Valentines Day for an afternoon filled with English tradition, sweet and savory delicacies, and live piano music! Purchase tickets at harweldenmansion.com/event/valentines-day-afternoon-tea-february-14-2023/
---
When: Feb. 16-18, various showtimes
Where: Tulsa PAC, 110 E. 2nd St.
Tapping into their GRAMMY winning original catalogue from rapper and hip hop artist, Secret Agent 23 Skidoo, this electric ensemble combines the highly literate lyrical style of golden age hip hop with the raw emotional power of funk. Joined by amazingly acrobatic bboy dancers, this interactive and empowering experience blurs the line between kids music, young adult narratives and universal storytelling that draws from Jim Henson and George Clinton in equal measure. Learn more at secure.tulsapac.com/3193
---
When: Feb. 17, 7-9 p.m.
Where: Central 9th Grade Center, 300 N. Main St., Sand Springs
Sand Springs Community Theatre presents a night of comedy that is perfect for both a date night or for fun with the whole family.
---
When: February 17-20
Where: BOK Center, 200 S. Denver Ave.
Although happening a few days after Valentine's Day, what could be a sweeter way to celebrate than a trip to Disney on Ice?
---
When: February 18, 1-3 p.m.
Where: TCC McKeon Center for Creativity, 910 S. Boston Ave.
Join TCC McKeon Center for Creativity for a GLOWTASTIC dance party for kids and families, with a special focus on people who are Deaf or hard of hearing. We'll have a glow bar, black lights, facepaint, snacks, and more — all provided free of charge. Inspyral Circus performers and DJ Phil the Vibes will get the party started and help make everyone feel comfortable on the dance floor.
An ASL interpreter will be provided; for additional accommodation requests, please notify cindy.barton@tulsacc.edu. Advance notice is requested. All children must be accompanied by an adult. Free parking in any TCC lot.
---
Looking for a Valentine's staycation?
Enjoy authentic log cabins with waterfront views, cowboy ranch activities, & the great outdoors!
Find our cabin availabilty & all "dude for a day" activities at meadowlakeranch.com.
---
Shopping Events
When: Feb. 11, 10 a.m.-4 p.m.
Where: 181 Ranch, 3913 E. 181st St., Bixby
Browse the offerings of 60+ vendors at this fun shopping event! Plus, drinks are available for purchase at the bar.
---
When: Feb. 12, 9 a.m.-12 p.m.
Where: Common Tart, 1717 E. 17th St.
Common Tart invites you to grab your favorite gal pal and enjoy a morning of yoga, shopping and tarts. Purchase your ticket here.
Creative Events for Adults
When: Thursday, Feb. 9 ● 6-7:30 p.m.
Where: Central Library ● Maker Space
Love is in the stars. Bring your partner or friend to create a unique art piece that will commemorate a special event using your zodiac sign or constellation. Registration is required. Register at www.tulsalibrary.org/events or call 918-549-7323. For adults.
---
When: Feb. 12, 12-2 p.m.
Where: NEFF Brewing, 321 S. Frankfort Ave.
Grab your favorite gal or pal and join this fun class where you learn to make candles! Ticket includes a step-by-step walk through of the candle-making process, everything you need for the class plus one NEFF Brewing beer or non-alcoholic drink.
---
When: Feb. 12, 1-4 p.m.
Where: Tulsa Stained Glass, 4131 S. Sheridan Rd.
Learn the Dot Mandala painting technique and create a work of art for your table with this Paint on Glass class. Celebrate Valentine's Day!
---
When: Feb. 12, 2-5 p.m.
Where: American Solera, 1702 E. 6th St.
Join Full Bloom at American Solera Brewery for an afternoon filled with flowers! Choose from a variety of seasonal flowers and create your own Valentines bouquet or arrangement . Desserts will be provided. Cheese boards, wine flights, non-alcoholic options, and beer available for purchase.
---
When: Feb. 14, 7-9 p.m.
Where: Pinot's Palette Cherry Street, 1621 E. 15th St.
This Date Night painting is dashed in love up in the sky! Love is in the Horizon is fun to paint, has some Van Gogh techniques and is here for all the love! Two canvases put together, create one big painting filled with love! Sign up
here
.
---