Family Friendly Fall Festivals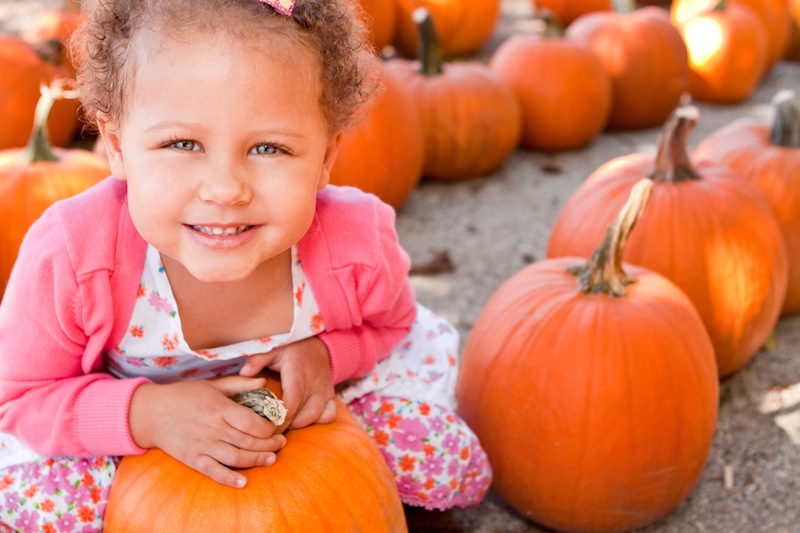 So long, summer! Bring on the sweater weather, changing leaves and, of course, some of the best family friendly fall festivals Tulsa has to offer!
Looking for more fall fun? Check out our lists of Pumpkin Patches and Halloween Events!
September
When: September 16-18
Where: Broken Arrow Events Park, 21101 E. 101st St., Broken Arrow
ScotFest is the Tulsa area's annual celebration of Scottish culture, including Highland games, live music, Highland and Irish dance, kids activities, vendors, etc. okscotfest.com
---
When: September 22-24
Where: Holy Trinity Greek Orthodox Church, 1222 S. Guthrie Ave.
Eat authentic Greek food – like gyros, Loukoumades and lamb dinners – while enjoying traditional dancing and live folk music. Visit tulsagreekfestival.com for details.
---
When: September 24
Where: Outside of ONEOK Field, 201 N. Elgin Ave.
Ccelebrate the rich culture of Tulsa's Hispanic and Latino community at Festival Americas.
OCTOBER
When: September 22-October 30, Tuesday-Sunday, 10 a.m.-5 p.m.; Open till 8 p.m. on Thursdays
Where: Tulsa Botanic Garden, 3900 Tulsa Botanic Dr.
Tulsa Botanic Garden will ring in fall with pumpkins, an Oklahoma-shaped hay maze, and their annual scarecrow display along with plenty of outside activities. Over 21 varieties of pumpkins and gourds will be available for sale, as well as dried heirloom cob corn. Don't miss Bands and Blooms and trick or treating on Thursdays from 6-8 p.m. tulsabotanic.org
---
When: Fridays and Saturdays, September 29-October 29, 6-10 p.m. (Tickets must be purchased by 10 p.m., attractions are open later.)
Where: Castle of Muskogee, 3400 W. Fern Mountain Rd., Muskogee
Castle of Muskogee's annual Halloween Festival has attractions for people of every age and desired scare level. Kids can enjoy Halloweenland, the Enchanted Boardwalk, a Halloween Train and more. Those who can't get enough make-believe horror can sign up for Domus Horrificus, Casa Morte and the Trail of Blood. Plus, you can purchase Halloween decor and costumes on-site as well as food and beverages. New in 2022 is Jester's Revenge, which combines boardwalk fun with "a heavy dose of Sinister Clown." And Casa Morte has received an upgrade, with new characters, etc. Learn more at okcastle.com.
---
---
When: September 29-October 9
Where: The Exchange Center at Expo Square, 4145 E. 21st St.
The Tulsa State Fair is back for 2022! For more information on the Livestock Show Schedules, Ford Family Food Court and Vendor List, go to: TulsaStateFair.com.
---
When: September 30-October 2
Where: Broken Arrow
It's three festivals in one! Friday (5-8:30 p.m.) and Saturday (9 a.m.-6 p.m.) are the Rose and Chalk It Up Festivals on Broken Arrow Main Street. There will be street performances, a Kids Zone on Friday and other fun. Sunday (10 am.-4 p.m.), head to the Broken Arrow Event Park at 21101 E. 101st St. for Kites over Broken Arrow!
---
Weekends starting Sept. 30 through October 31; Saturdays, 4-10 p.m., Sundays, 3-9 p.m.
Tulsa Trails West, 3301 S. 29th W. Ave.)
Tulsa Trails West's first Fall Fun Fest includes scenic wagon rides, ax throwing, a toddler zone, archery and more! Fall Fun Fest runs every weekend in October, Saturday and Sunday. There is also trick-or-treating October 30 and 31. Pre-purchase tickets at tulsatrailswest.ticketspice.com/tulsa-trails-west-fall-festival
---
When: October 15, 11 a.m.-4 p.m.
Where: Tulsa Global District, 21st and Garnett
Join Tulsa Global District for a festival to celebrate Hispanic Heritage Month, hosted in the parking lot of Plaza Santa Cecilia! This free, multicultural festival will include food trucks, music, dance performances, market, and activities for all ages.
¡Acompáñanos a un festival para celebrar el Mes de Herencia Hispana, ubicado en el estacionamiento de Plaza Santa Cecilia!
Este evento gratuito tendrá camiones de comida, música, espectáculos de baile, vendedores locales y actividades para todas las edades.
---
When: October 15-16
Where: Pleasant Valley Farms OK, 22350 W. 71st St., Sand Springs
Enjoy live bluegrass music, hayrides, food vendors, a 20-acre corn maze and more!
---
When: October 15-16
Where: 10900 S. Louisville Ave., Tulsa
The Brush Creek Bazaar is an event for the entire family. With live music, numerous vendors, and dining areas, the entire family will have a place to enjoy this beautiful fall weekend at South Tulsa's premier Arts and Crafts Event.
---
When: October 20-23
Where: River West Festival Park, 2100 S. Jackson Ave.
Tulsa Oktoberfest Tulsa celebrates authentic Bavarian culture in the heart of Oklahoma, in an incredible setting patterned after Oktoberfest Munich in Bavaria, Germany. Enjoy große (huge) quantities of bratwurst, German beers, Bavarian cheesecake, great music and thousands of your friends together. All admission tickets and packages must be purchased online in advance of arriving at the gate. Get tickets here.