Discovery Lab: New Year, New Museum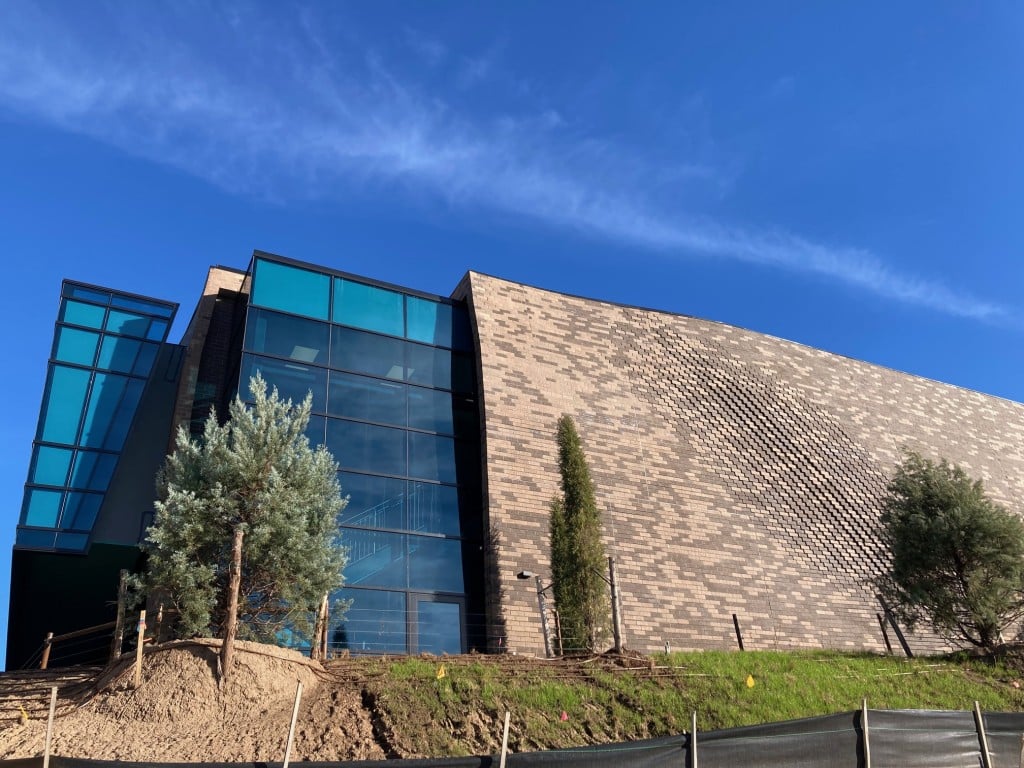 The new Discovery Lab, under construction since early 2020, is ready to announce its  Grand Opening and schedule of events. The new museum will open to the public on January 24 after a ribbon-cutting at 9 a.m.  
Prior to the ribbon cutting, Gizmo Guild and regular members will get into the museum before  the public. The museum will hold a special Gizmo Guild-only event on Friday, January 14,  from 4-9 p.m. Then the museum will open for Members Only from January 15 through  January 23 with the following hours of operation: Monday – Saturday 9:30 a.m. to 5:00 p.m. &  Sundays 11:30 a.m. – 5:00 p.m. There will be some field trips during this Members Only time.  To join the Gizmo Guild or to purchase a membership, go to the museum website at  www.discoverylab.org. 
Inspired by best practices in informal learning, Discovery Lab offers an environment where fun  and education meet hands-on. Multidisciplinary experiences and exhibits are designed to  encourage process skill development and support current classroom curricula with Science,  Technology, Engineering, Art, and Math (STEAM) content. 
The new 57,000 square-foot museum will include 20,000 square-feet of interactive exhibits and  programming space. Children will be able to explore exhibits such as the HydroLab, Math + Music, Energy, Ballapalooza, the Imaginarium, and the "Taj Mahal" of tape tunnels. Included  are the high facilitation areas: The WorkShop, Science Lab, and Little Lab, for our littlest  learners. Other amenities at the new site will include a STEAM Education Center, Gizmo's  Museum Shop, Bean Sprouts Café, outdoor amphitheater, and designated on-site parking. 
The new STEAM Education Center within the museum is comprised of five 900 square-foot  classrooms and will serve as the STEAM Center for all of Tulsa Public Schools (pre kindergarten through 6th grade). The STEAM Education Center will also have capacity to serve  all other regional districts for field-trips and museum classes. 
Thirty-one Twenty-three is Discovery Lab's rooftop terrace offering panoramic views of the  Arkansas River and Tulsa's downtown skyline. This event space, in addition to Discovery Lab's  amphitheater, mezzanine rooms, and exhibit hall are available to reserve for a range of events.
Birthday parties, field trips, and museum classes are open for reservations now in addition to  memberships on our website. For more information explore discoverylab.org and stay connected  through Facebook and Instagram.  
Let the excitement begin! 
ABOUT DISCOVERY LAB
Located at 3123 South Riverside Drive, Tulsa, OK 74105, Discovery Lab has been igniting the  curiosity of children since 2007. Discovery Lab works to inspire children, connect families, and  build community through exploration, exhibits, programming, and play. Visit discoverylab.org.