5 Reasons to Get an Oklahoma Aquarium Membership
sponsored by Oklahoma Aquarium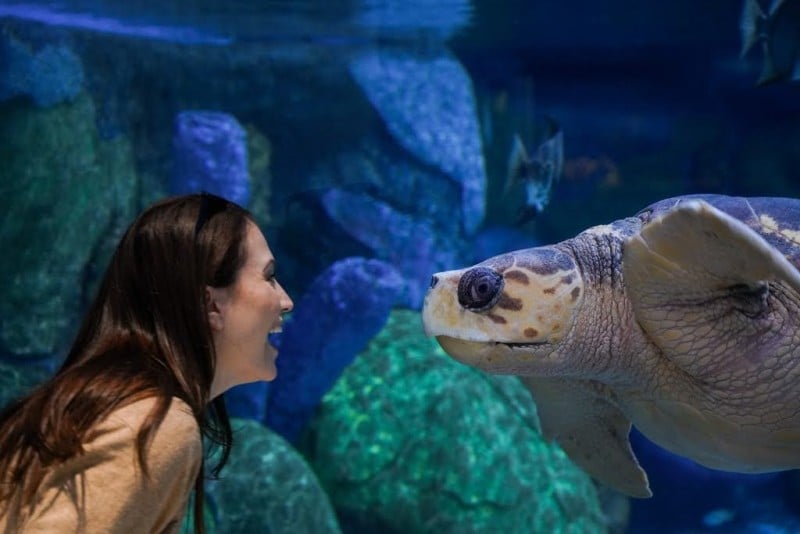 For nearly two decades, families have made the Oklahoma Aquarium part of their family. Today, as they approach their second decade, they've expanded their offerings for members.
First Tuesday Sensory Evenings
The Oklahoma Aquarium now offers Sensory Awareness Evenings on the 1st Tuesday of each month. With low lights, quiet music and a special playlist, you and your little and big humans alike can explore the Oklahoma Aquarium without the usual crowd – perfect for people that get peopled out easily.
Each month has a self-guided scavenger hunt with a prize for everyone that completes it! This event is free with an Oklahoma Aquarium membership.
S.T.E.M. Make & Take Nights
Bring S.T.E.M. subjects to life for your young aqua fans at S.T.E.M. Make & Take Project Evenings at the Oklahoma Aquarium! Participants will take away lessons about the importance of environmental conservation while creating unique S.T.E.M. projects they can take home with them.
Held on the 3rd Tuesday of each month, the OKAQ Education Team will start at about 6 p.m. and will be done by 7 p.m., giving you ample to explore the Oklahoma Aquarium and visit all their amazing exhibits.
Free Monthly Events
The Oklahoma Aquarium is more than an aquarium, it's a community. Each month there are special events free for members. Enjoy seasonal holiday parties, food truck events, salsa tasting festivals, and enjoy the best seat on the river for fireworks for free at Boomfest.
Destination For Unlimited Fun
Membership means unlimited visits and unlimited fun! Not only goes the Oklahoma Aquarium have 10,000 amazing animals to visit, touch tanks to explore, and climb through experiences for a fish-eye view of the exhibits – there's even more to do! Their brand new ocean-themed carousel lets you ride your favorite ocean animal on each visit.
Experience a hurricane safely in person with their hurricane machine and take a creepy Halloween rollercoaster ride at their virtual reality destination. Don't forget to stop by the photo booth for a unique keepsake before you go.
The arcade has plenty of games and rides for the little aqua fans, too. Looking for fun in the sun? The ocean-themed playground is the perfect way to wrap up any visit to the aquarium.
Discounts, Discounts, Discounts
Members get discounts on special events, including SPLASH!, ZZZs in the Seas and HallowMarine. Members also save $2 off admission for up to four people per visit. Members get discounts on purchases in the Oklahoma Aquarium gift shop, too.
As a 501(c)3 non-profit, the Oklahoma Aquarium can care for all 10,000 of its amazing animals through the support of guests, members, and donors. All memberships are tax-deductible purchases. Visit www.okaquarium.org for details.