Where to Take College Courses While in High School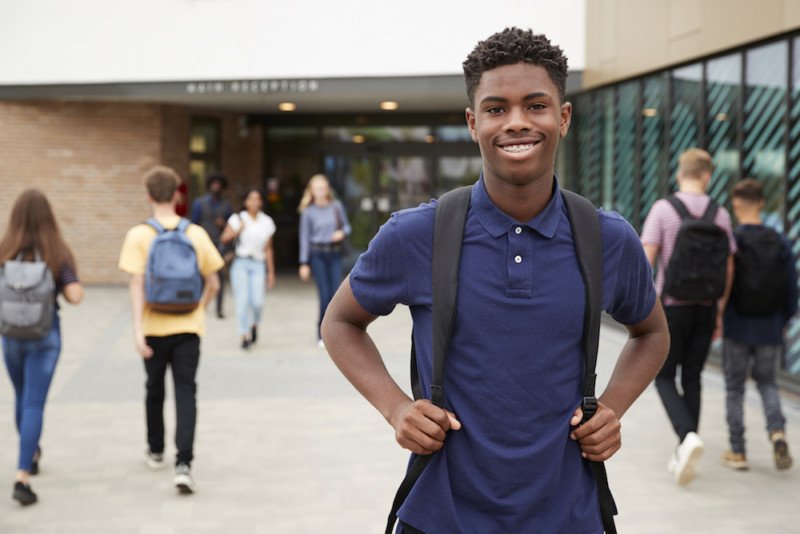 For many high school students, the wait for college just feels too long. Indeed, the notion of getting a head start on their collegiate career is music to their ears. Fortunately, many of the Tulsa area's big-name universities offer some form of concurrent enrollment.
Northeastern State University, for instance, recently announced its plan to expand its tuition waiver offerings to include both high school seniors and juniors. Depending on the available funds, qualified juniors can take up to nine credit hours during this academic year. Although tuition itself is free, students will still be responsible for course fees and textbooks.
"Concurrent enrollment provides an opportunity for high school students to explore college classes and earn college credit from NSU, helping students get a head start on their college coursework," Vice President of Academic Affairs Dr. Deborah Landry said in a press release.
To qualify for concurrent classes at NSU, students must have a 3.0 GPA, be in the top 50 percent of their class, and have a minimum composite ACT score of 20 or an SAT score of 1020.
For more information, please contact NSU Admissions and Recruitment at 918-444-4675 or email admissions@nsuok.edu.
Broken Arrow High School students may take advantage of Early College High School, a new program where students take high school and college coursework on the Northeastern State University-Broken Arrow campus. Parents and students may inquire about Early College High School by contacting Broken Arrow High School.
Similarly, Tulsa Tech offers free tuition for high school students across eight local counties: Tulsa, Creek, Okmulgee, Osage, Pawnee, Rogers, Wagoner, and Washington. This encompasses about 27 public high schools and 24 private schools, along with students who attend parochial, charter, or home-school within these counties. For information on which schools offer transportation during school hours, visit https://tulsatech.edu/about/schools-in-the-district/.
High school students who complete a Tulsa Tech program that offers a license, certification or credential may have the opportunity to earn college credit toward an Associate of Applied Sciences degree or a technical college certificate at universities within the area.
"The benefit of attending Tulsa Tech is that you're going through a program that's directly aligned with industry," said Associate Superintendent of Instruction & Institutional Effectiveness Dr. Scott Williams. "While navigating that and having the chance to transfer to a community college, students will have a competitive advantage. Tulsa Tech helps you diversify yourself at the university level."
And though the idea of free tuition speaks for itself, Williams reinforced just how valuable this opportunity is.
"When you think about other schools that are specifically geared toward aviation technology or welding, you're likely to be thousands of dollars in debt," he said. "At Tulsa Tech, though, you can work toward that same license or certificate for free."
Alternatively, Advanced Placement or "AP" classes are another worthwhile route for high school students. A final high school transcript that boasts any number of these courses goes a long way toward helping a student stand out. On top of that, many universities – including OSU, OU, and TU – accept AP classes as college credit.
Lastly, Tulsa Community College continues to push its dual credit program. Full disclosure: as someone who also works as a Recruiter at TCC, I'm admittedly partial toward this one. Given the sheer number of students I saw at the dual credit orientations this past August, this program is definitely going strong.
Any student who applies for concurrent enrollment at TCC must be either a junior or senior – additionally, they must score at least 19 on Reading and English and 20 in Math on the ACT. If they took the SAT instead, then they must score at least 510 on Reading and English and 1513 in Math.
Seniors who qualify for concurrent enrollment will receive a tuition waiver for up to 18 credit hours, while juniors will receive a waiver for up to six credit hours per semester. The junior year begins June 1 following the 10th grade, allowing students to take eight-week summer classes at TCC.
"Students who take college courses while in high school are far more likely to earn a Bachelor's degree," said Coordinator of Concurrent Enrollment Programs Deleise Brewer. "Taking advantage of these opportunities not only promotes college readiness, but it also helps foster a student's time management and critical thinking skills. It's a chance for a student to take ownership of their future."
For more information on TCC's concurrent enrollment process, visit https://www.tulsacc.edu/admissions-aid/admissions/college-courses-high-school-students.