Filling Out the FAFSA:
Don't Wait! The Form Is Available October 1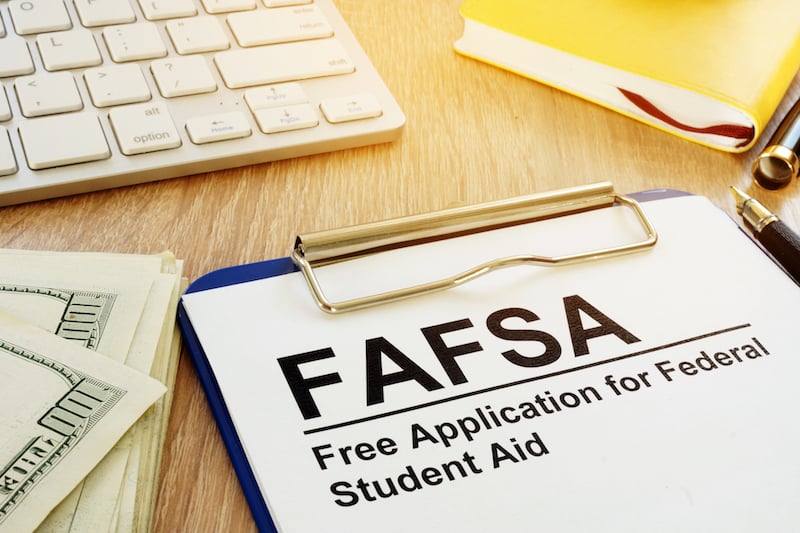 While the Free Application for Federal Student Aid (FAFSA) is part of the student's application, parents are often helpful partners in filling out the form. For a helpful step-by-step explanation of what to do as a parent, go to https://blog.ed.gov/2018/09/parents-guide-fafsa.
While many parents wonder if they make too much money to even bother to fill out the FAFSA, families should make the effort. Yes, families earning less than $50,000 annually can get federal grants, but the FAFSA is also used by colleges to award need-based aid to families making much more. "Need" can be a relative term. Even if you make $200,000, the college your child is planning to attend may cost $80,000 a year, so your student may be awarded a scholarship or grant based on your family's income compared with the cost of the college.
The FASFA may also be used to decide the Expected Family Contribution (EFC), so if you have more than one child in college, you may benefit. Some colleges may use the FASFA to award merit scholarships as well.
To start the process, go to fafsa.gov. This is the official site, and it will walk you through the process. You can save information and go back in as you go through the form. If a parent and the student are both inputting information, both will need Federal Student Aid (FSA) ID accounts.
The FAFSA form is available beginning on October 1, so don't wait to fill it out. Many funds are distributed on a first-come, first-serve basis, so it is to your benefit to fill out the form as soon as possible.
Comments
comments