Water Safety Reminders from Miller Swim School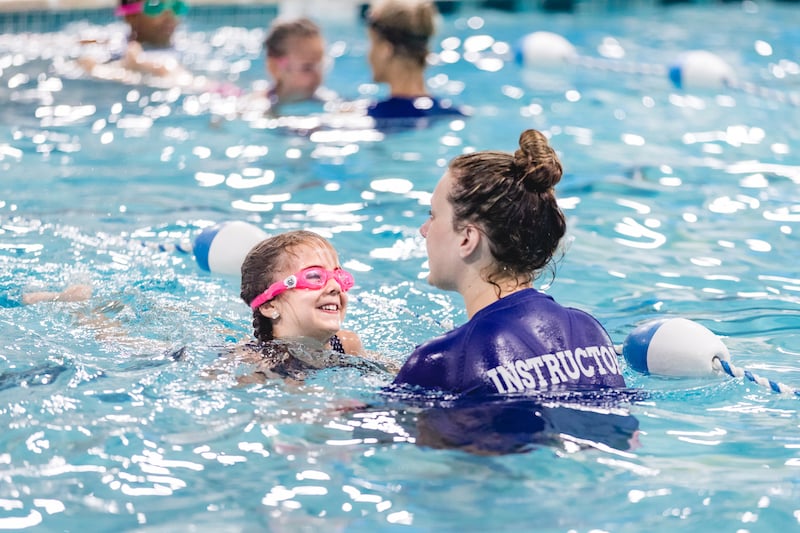 W
hile the global pandemic continues to be a frontrunner in the media, let us not forget that the WHO reported in 2019 that an estimated 236,000 people died from drowning, making drowning a major public health problem worldwide. Moreover, according to the latest CDC statistics, 659​ children, ages 1-14, died by drowning in the USA in 2019.
During these times of unprecedented loss, many things have been outside of our control. The tragic loss caused by a child drowning need not be one of them.
Per the CDC, the number one factor that influences drowning risk is the lack of swimming ability and knowledge of general water safety. Therefore, obtaining a certain level of knowledge and skill in swimming is a crucial element to keeping ourselves and others safe in the water.
Ninety percent of parents state that their children will engage in some sort of water activity this summer. The best thing we can do as parents and grandparents is ensure they are water safe beforehand.
Water Safety Recommendations
The experts at Miller Swim School have put together a few water safety recommendations for you and your family as we move into the swimming season!
Enroll in swimming lessons. Learning to swim can reduce the risk of drowning by 88 percent for 1- to four-year-olds who take formal swim lessons.
Review Water Safety Reminders with friends and family (including nannies and the occasional babysitter!).
If you have a pool at home, remember, barriers work! Four-sided isolation fences, with self–closing and self–latching gates, can help keep children away from the pool area when they aren't supposed to be swimming.
Make sure kids wear life jackets in and around natural bodies of water, even if they know how to swim.
Close supervision is required when kids are in or near water (including bathtubs), at all times. Drowning happens quickly and quietly, so adults watching kids in or near water should avoid distracting activities like reading books, talking on the phone and using alcohol.
Unintentional drowning is preventable. Learn more about drowning and prevention programs. Children need the undivided attention of adults when they are near or in water. That text message can wait, especially if it means saving a life!
Even experienced swimmers are not exempt from an aquatic emergency. Brief children on how to make safe swimming choices prior to play dates, swim parties, or lake trips.
Factors to Consider Before Enrolling in Swim Lessons
Recognizing that choices are available, there are a few important factors to consider when you are looking for a "learn to swim program."
Is the program and instructor highly recognized, with up-to-date certification?
How long has the instructor been teaching water safety? Experienced teachers and teaching venues have multiple resources and methods available to teach water safety skills. Not every student learns at the same pace or under the same methods, and experience is a key differentiating point.
How will you know when you've reached the "safe" level, where you can be confident in your water skills? Progressive learning with skill level breakdown and positive reinforcement are essential. Communication and feedback regarding skill progression will keep you from being over-confident in the water.
Will you or your child be able to learn all aspects of water safety? For example, how to use a personal flotation device (PFD), swimming with your clothes on and when to help others in the water.
Understanding how to prevent leading causes of child injury, like drowning, is a step toward keeping children safe. It's great to enjoy time at the pool or beach, but it's important to remember that drownings are a leading cause of injury death for young children ages one to 14. Thankfully, adults can play a crucial role in protecting the children they love from drowning.
Miller Swim School has been teaching swimming lessons to infants – adults for over 60 years. As experts in the field of swimming and water safety, they provide quality lessons and training programs to all ages. Miller Swim School is located at 6415 S Mingo Rd and in Jenks at 525 W 91st St S. For more information about class offerings, check out millerswimschool.com.