TulsaKids' Inclusive Resources Guide
This is a collection of resources to help families with children with intellectual and developmental disabilities, school struggles, etc. in the Tulsa Area. Find more information at tulsakids.com/guides-directories/inclusive-resource-guide.
---
6022 S. Yale Ave.
Kingspointe Village
Tulsa, OK 74135
918.488.8991
brainbalancecenters.com
When you or someone in your family is struggling with cognitive or behavioral issues, it doesn't take long to feel frustrated and limited by the established medical approaches.
We know because we've been there. We're parents who have gotten the diagnosis and realized it doesn't come with an action plan. We've been given the medication and coping strategies and wondered if it can ever get better than this. We know what it's like to be searching for better answers.
So with Brain Balance, we're changing the game. We've made it our mission to help frustrated families by offering an alternative: addressing the underlying causes of the symptoms. Our holistic programming incorporates learnings from cognitive, behavioral, and nutrition fields—an integrated approach that is literally redefining what's possible.
---
Founded in 1961, Town & Country School is Northeastern Oklahoma's only accredited, non-public, full-day program specifically designed to meet the needs of students who have been diagnosed with learning disabilities, ADHD and Autism Spectrum Disorders.
Serving students in grades 2–12, Town & Country improves each student's life by advancing critical academic, social and personal skills through individualized attention, family support and flexible curriculum enhancements. Children with learning disabilities, ADHD, and Autism Spectrum Disorders are bright — they just learn differently.
We look beyond their difficulties to find our student's strengths. This builds self-esteem and inspires our students to learn. We believe that by providing the tools and skills needed our students can succeed in their life goals.
---
4825 S. Quaker Ave.
Tulsa, OK
918.596.1412
clarkyouththeatre.com
Now in our seventh year, the Penguin Project at Clark Youth Theatre offers not only theatre, but also fun and friends! Artists with disabilities and their volunteer peer mentors gather each year to present a fully staged musical like Aladdin, Jr., The Music Man, Jr., Seussical, Jr., The Little Mermaid, Jr., or The Lion King, Jr.! No previous experience required, just a willingness to show up and participate in the fun. Weekly rehearsals culminate in a full performance in the spring or early summer.
Artists and Mentors should be ages 10 and up, with some exceptions if space is available in the program, and parents are very welcome to attend – we love our parent volunteers! During the 2020-2021 season, our Penguin Project work will be both online and socially distanced, in person in the Park surrounding Clark Youth Theatre. Full participation is allowed either way – we will have filmed and live portions of our showcase production this year!
Don't forget Clark Youth Theatre for all of your youth theatre programming needs! In addition to the Penguin Project, we offer a full range of free-to-participate theatre productions, Saturday Classes, Homeschool Classes on Tuesday and Wednesday, and 11 weeks of Summer, Fall and Spring Break Camp! For more information, call 918-596-1412 or visit clarkyouththeatre.com.
---
Contact: Sharla Bardin
2002 E. Robinson St.
Norman, OK
405.307.2800
jdmc.org
The J.D. McCarty Center for children with developmental disabilities serves children from birth to 21 years old. The center is a pediatric rehab hospital that provides medical care and physical, occupational, speech and language therapy and Applied Behavior Analysis therapy for children on an inpatient and outpatient basis.
---
Just Kids Pediatrics offers full-service primary care as well as same-day access to high-quality pediatric urgent care providers seven days a week.
---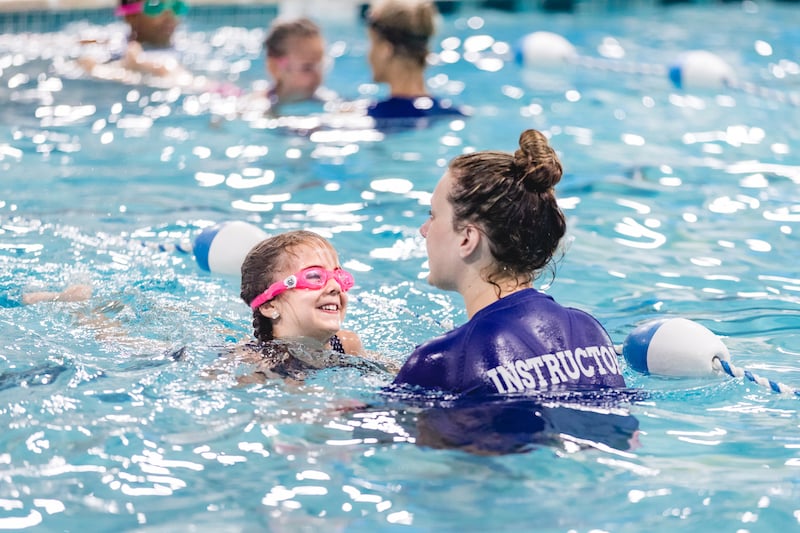 Miller Swim School Tulsa
6415 S. Mingo Rd., Tulsa
Miller Swim School Jenks
525 W. 91st St. S., Tulsa
Miller Swim School Owasso
10001 N. 127th E. Ave., Owasso
918.254.1988
millerswimschool.com
Miller Swim School has been teaching Tulsa and surrounding communities about water safety for over 60 years. We offer private or group swim lessons with our highly trained instructors for students with disabilities or special needs.
Individuals with special needs can benefit from swimming to increase confidence and self-respect, as well as improve physical strength and coordination. Most importantly, ongoing swimming lessons reduce the risk of drowning by 88%, an incident students with special needs are at a higher risk for. Swim lessons offer social interaction, joy, friendship and a sense of accomplishment.
We offer year-round swim lessons for ages 6 months to adult, as well as a Special Olympics swim team, and a partnership with Autism Tulsa to scholarship swimmers on the Autism spectrum.
Miller Swim School is an authorized American Red Cross provider and a member of the United States Swim School Association.
---
Looking for individualized therapy in a more intimate setting for your child? Speech and Beyond Pediatric Therapy provides Speech, Occupational and Physical Therapy to children at our out-patient clinic, conveniently located in Jenks. Our new, state-of-the-art clinic will open by winter 2022 off Main Street and Highway 75.
In addition to OT, PT and Speech, we provide consultations with our Registered Dietician, Feeding Therapy and Dyslexia testing and treatment.
We serve children of all ages and abilities, up to the age of twenty-one. Our therapists provide a multi-disciplinary approach to meet every child's individual need.
---
Research shows children who receive developmental help as early as possible have better results. Our goal at Sprouts Child Development is to assist each child, from birth through age 10, in obtaining the earliest diagnosis, developmental care and support possible. Our clinical team consists of a Developmental-Behavioral Pediatrician, Pediatric Nurse Practitioner, Speech and Occupational Therapists, a Licensed Clinical Social Worker and child development specialists, which allows us to provide a multidisciplinary approach to early intervention and treatment.
The Center for Individuals with Physical Challenges' Youth Program