Tulsa Trails West:
Tulsa's Premier Agritainment Venue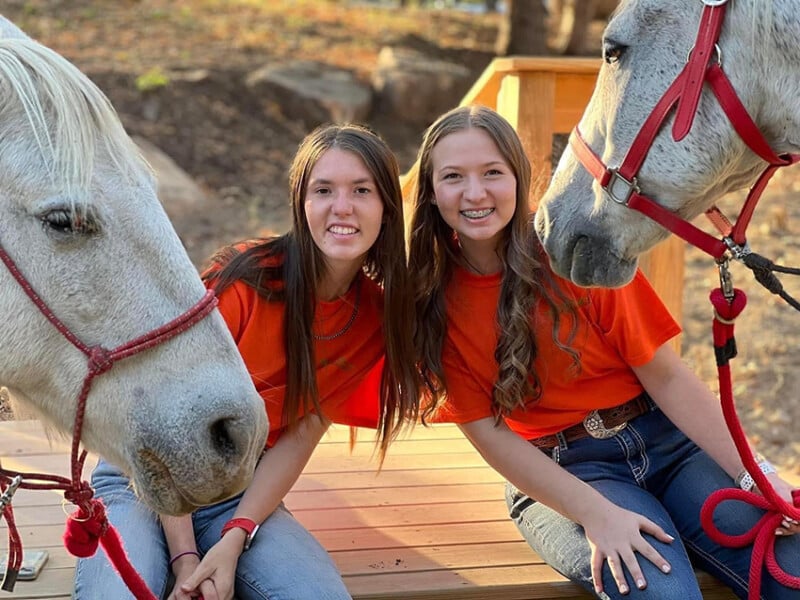 Looking for a fun family adventure this summer? Look no further than Tulsa Trails West, the premier agritainment venue in Tulsa, Oklahoma! With weekend trail rides for the whole family and a fall festival featuring exciting activities like axe throwing, zombie paintball, and wagon rides, Tulsa Trails West is the perfect destination for those seeking adventure and fun.
With activities for visitors of all ages, the venue offers weekend trail rides for ages 6 and up, which take guests on scenic tours throughout their 190+ acres on Red Fork and Lookout Mountains. Whether you're a seasoned rider or a first-time equestrian, the experienced guides at Tulsa Trails West will strive to ensure that you have an enjoyable ride. And with rides offered every weekend, there's always an opportunity to experience the great outdoors on horseback.
But the fun doesn't stop with horseback riding. Tulsa Trails West also hosts a fall festival, which offers a range of exciting activities for visitors. Axe throwing is a popular attraction, allowing guests to test their skills with a real-life axe-throwing range. The zombie paintball activity lets you fend off the walking dead with paintball guns, and the rock climbing wall will challenge your strength and agility.
And that's just the beginning! The fall festival also includes a variety of family-friendly activities like a corn pit, bungy jump, giant slide, tire fort, ropes course and a petting zoo, to name just a few. With something for everyone, Tulsa Trails West is the perfect destination for a fun-filled day with family and friends.
So why wait? Visit www.tulsatrailswest.com today to learn more about this amazing agritainment venue and start planning your next adventure!