Top Tips from a College Admissions Coach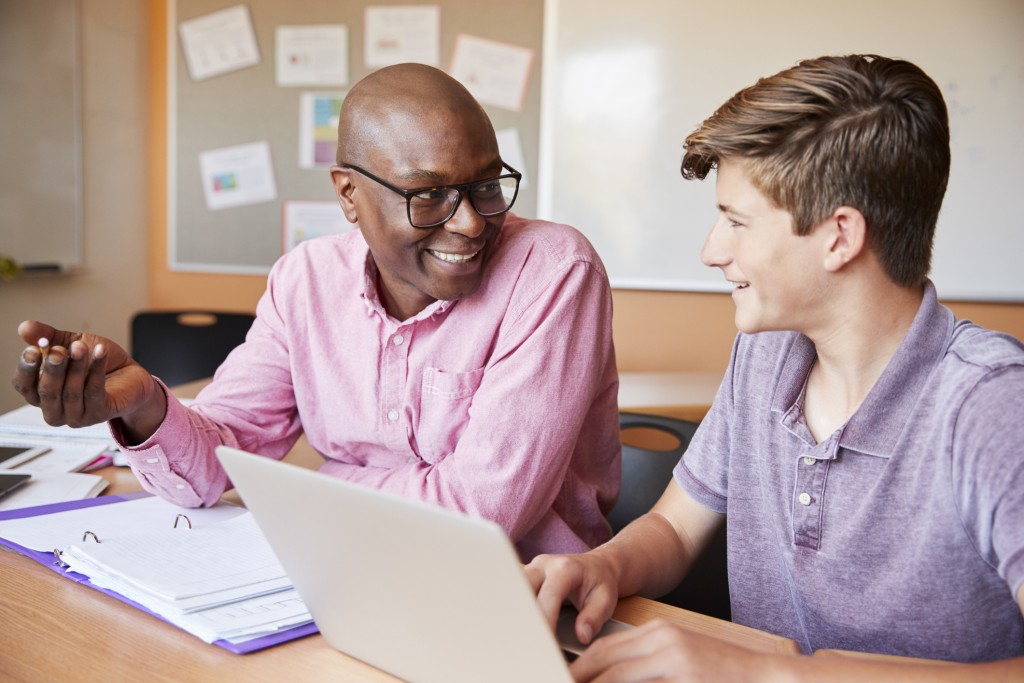 Expert Jennifer Stark Fry provides practical college admissions tips.
1.Taking stock of core values.
When I meet with a student the first time, in addition to learning as much as possible about their goals, accomplishments and interests, I always ask them to complete a quick core values exercise from the "College Essay Guy" Ethan Sawyer's book, College Admission Essentials. His exercise is a terrific tool for encouraging students to really dig deep and understand themselves and their motivations, and to better assess what sort of campus and student population most inspires them.
Obviously, to select a campus that most speaks to their values, they must be able to articulate their core values. It's important for colleges to know their applicants' core values as well, to help determine if students will thrive in a particular setting which supports values that are school specific.
Once students have identified their core values and have had time to reflect upon them, it will provide a foundation for their applications, from the essays to the short answers. Ideally, the college application journey instills growth and self-awareness, so what better activity is there than identifying one's core values at the outset?
2. How do you talk to students (and parents) about debt?
Regarding student debt, I steer clear of lending specific advice about the ins and outs of financial aid, given that I am not a financial advisement expert. However, I encourage families to seriously consider seeking merit aid and to conduct a thorough search about various scholarships that can offset exorbitant college costs. Personally, I don't think it's wise to saddle students with heaps of student debt. Former students have literally begged me to share this message with parents and students – that debt can be a crippling impediment after college. Of course, I also believe that the best investment that one can make is to get an education, but students must look at their long-range goals.
One student, for example, with whom I have worked for years now, was accepted to an extraordinarily elite, Ivy League college, but her family would not have qualified for any financial aid. Ultimately, she made the decision to attend an excellent state university instead, where she earned a full ride and graduated with not a penny of debt, a factor which is helpful now that she is applying to medical schools.
She wisely chose to compromise on perceived prestige and the debt that came with it in undergraduate studies for excellent research and mentoring opportunities and zero debt at a well-respected state university. Of course, each family needs to conduct soul searching and make wise, informed choices that are best for them.
3. What are some ways that students can save on college?
One way that students can save money is to defray their living costs, since that is, after all, a sizeable portion of college costs. I have known many students who have served as Residence Hall Assistants, for example, to earn their room and board.
Again, many academic merit scholarships will help defray these costs, too. Some students choose to live at home, which can certainly defray costs, especially if students work hard to actively engage in campus activities. Some students find that community colleges and early certification programs better suit their goals, whereas others want the full campus experience. Again, doing comprehensive research about opportunities can lead to surprising results.
4. What are the main things high school students should be doing during their four years to put them in the best position to go to college – or to get into the school they want?
Ideally, to set themselves up for great opportunities down the road, I strongly encourage students to have a four-year plan of study. Colleges want to admit students who are well prepared to meet with success, and the best way to prepare to excel in college is to take the most rigorous coursework available and make the best grades possible. Naturally, the school counselor can be of help in charting this path, which varies from school to school, based upon available resources. Programs such as the International Baccalaureate Program (IB) offer exceptionally rigorous coursework, but not all schools offer IB. AP coursework can offer such rigor as well. Additionally, courses such as debate and Art History offer excellent opportunities for growth, in addition to all the important core subjects in mathematics science, history, and language arts. Three, if not four, years of a foreign language is also significantly important. In short, the best grades possible in the most rigorous coursework available is the rule!
6. What are some of the main misconceptions, myths or mistakes high school students have when it comes to choosing colleges or universities? What about "name brand" schools?
Regarding misconceptions and name brand schools, I always encourage students and parents to consider all their options. Often, the concept of prestige is an imaginary one based upon myth instead of reality; however, that also depends upon the student's long-range goals. I encourage students to look at the mentoring they will receive, the teacher/student ratios, job or graduate school placement services, access to professors, and many other factors. Really, success depends upon what students do with their opportunities, how they self- advocate, and how they distinguish themselves, wherever they go. Sometimes, students have the misconception that must attend a highly prestigious college to meet with success later on. That's simply not true!
7. What are the main things students should consider when deciding on colleges?
In the past two years, students have begun to pay more attention to location of campus and campus size of population, with good reason. Many of the students I know (and their parents) like to be within a day's drive of home, for emergency purposes. Also, I encourage students to consider smaller campuses as well, since smaller campuses can be more adaptable in emergency situations.
Many small schools offer unique features that larger universities cannot. For example, at Colorado College and Cornell College, students take only one class every three weeks. Other colleges offer specific study abroad programs or mentoring opportunities, thanks to their partnerships with the colleges abroad.
I would suggest that students look at the Colleges That Change Lives consortium to learn about unique opportunities that they may not have previously considered without extensive research. Students should also look carefully at their prospective college towns. Some students are more comfortable in rural areas and smaller college towns, whereas others prefer schools closer to larger metropolitan areas for internship and recreational pursuits. Some students want the "Greek experience" whereas others do not. Location and also weather are important considerations in helping students limit their choices as they consider their new college homes.
8. What other advice do you have for students?
More than anything, I would encourage students to approach the college search with open-mindedness and thoroughly research their opportunities, knowing that there is no such thing as a "perfect school." In the application process, I encourage students to create their most authentic, quality application possible, make wise application choices, enlist a team of people who will help them achieve their goals, and then trust the process. I also encourage younger students to think ahead by taking rigorous coursework and making excellent grades and set themselves up for future opportunities!
Finally, a note about extracurricular engagement and exploring meaningful interests.
In preparation for becoming a competitive scholarship and college applicant, students are wise to discover and fully explore their interests by engaging in meaningful extracurricular pursuits and work. Rather than attempting to build a superficial checklist of clubs joined, why not assess gifts and interests and create meaningful service projects to benefit others, while exploring career opportunities?
For example, if a student loves to read, why not support literacy causes, book drives, book clubs, and teaching and encouraging reading to younger students? If a student is artistic, why not make creations and auction them to benefit arts in the schools? If a student loves to golf, why not join or start a First Tee Chapter, which encourages mentoring and extends golfing opportunities to students who might otherwise not have access to golf? If a student is considering Pre-Med, why not take CPR lessons, organize and work at a Red Cross Blood Bank, volunteer (or work) at a local nursing home or community health fairs, and earn a CNA license? Opportunities for meaningful service and career exploration abound. It all circles back to clarifying core values.
Depth more than breadth is key as is enthusiasm and purpose!
Jennifer Stark Fry is a former high school teacher, IB coordinator and current college consultant.
---