Three Cheers for Reading Aloud! + Why We Love Ms. Alice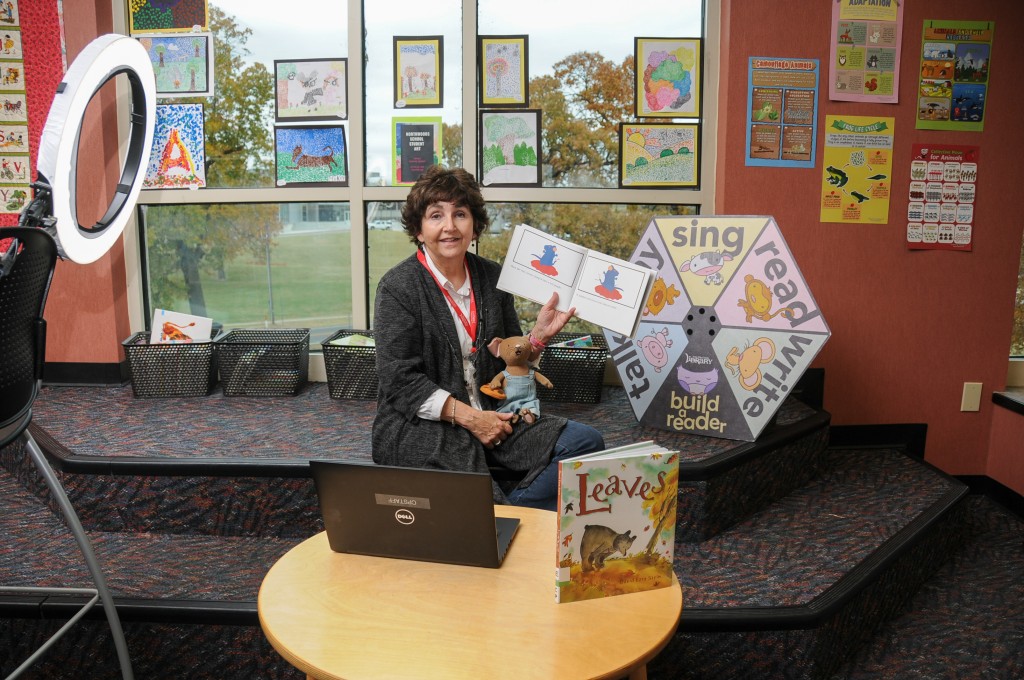 What bedtime book have you read to your child hundreds of times? Many parents can answer faster than you can turn the page – and even quote some of the passages years later!
While you might get a bit tired of reading the same thing over and over, you should feel pretty wonderful about reading aloud to your children because you are giving them a great gift!
There are at least three solid reasons to make reading aloud – even to older school-aged children who can read independently – a part of your family routine.
1. Reading aloud supports the love of reading.
Nothing shows a love of reading like sharing the love of reading! When you read aloud, especially if you are reading books that entertain and delight both you and your child, you are demonstrating firsthand what makes reading valuable and important.
2. Reading aloud creates special memories and parent-child closeness.
Young children enjoy the special time spent reading with an adult, creating wonderful memories of books. It's sad that parents often stop reading to their children once they can read independently, because elementary-age children still enjoy listening to an adult read to them and having that special bonding time and closeness.
3. Reading aloud improves vocabulary, listening skills, concentration and knowledge.
Research shows that reading aloud introduces more new words – and, more importantly, more cognitively rich vocabulary words – than just everyday talking and listening. Not only that, children who listen to adults reading aloud to them also work on their listening and concentration skills while developing knowledge about the world.
I know reading aloud to children works because I loved having teachers who read to me as a child. My second-grade teacher read the Ramona Quimby book series by Beverly Cleary to the class. Every day I looked forward to hearing about the adventures of Ramona.
One of my fifth-grade teachers continued reading daily to us, and I'm so glad she did. She liked to read biographies, and I loved hearing about the lives of adults, especially Oklahomans like Will Rogers. Don't forget nonfiction books in your read-aloud choices! Some children prefer these, while younger children who cannot read at a higher level, especially in nonfiction, enjoy hearing the book read to them.
Now that you're sold on reading aloud (of course you are!), here are some excellent series to choose for your family read-alouds:
The Chronicles of Narnia series by C.S. Lewis
This classic series is classic for a reason. A rollicking good story with indelible characters (Aslan and the White Witch at opposite ends of good vs. evil) that your children will love hearing you read. Bonus: lots of excellent "big words" to discuss and ponder together.
Harry Potter series by J.K. Rowling
With some of the same elements as the Narnia books, the Harry Potter series is another excellent read-aloud choice (though the later, longer books may take many months of reading every night to finish) because of its magical setting, exciting plot twists and special characters.
Action! Nothing keeps kids on the edge of their seats, listening to you read and wanting to know what happens next, more than this series inspired by Greek mythology. Don't be surprised if your children want to learn more about Greek gods in the library's juvenile nonfiction collection!
Junie B. Jones by Barbara Parks or Beverly Cleary's Ramona books
You may not think about reading these shorter series to children because they are partly written for independent reading, but these are excellent choices for younger elementary students because after you read them aloud, many youngsters will want to read them again on their own, which will support their reading fluency. Once they have heard "how it should sound" by hearing you read it, they will more likely be able to read it easily to themselves.
Tulsa City-County Library offers books for all reading levels. Our goal is to encourage children to become lifelong learners, but more importantly, to develop a love of reading. Please contact your branch children's librarians and staff for more read-aloud book suggestions.
Why We Love Ms. Alice!
By Laura Raphael, Children's Services Coordinator, Tulsa City-County Library
Can you look at the picture of little Emma "hugging" Ms. Alice through the TV during a virtual storytime during the pandemic and not see pure love? Emma – and all of Ms. Alice's storytime kiddos – adore her for multiple reasons, but my guess for top of the list is the fact that Ms. Alice loves them first.
She exudes love and caring in all of her interactions, listening patiently to children who want to tell her everything about everything (the name of their dog, the trip to see their grandparents, the special shoelaces they are wearing) or talking gently with children who do not want to talk yet.
In fact, Emma's mother remembers that when they started to come to Ms. Alice's storytime more than five years ago, Emma was very shy and did not talk much at all. Slowly and wonderfully, song after song and book after book, Ms. Alice helped Emma come out of her shell and grow into a lively and happy second-grader who loves to read chapter books! The family just finished reading the third Harry Potter book aloud to Emma and has many more read-aloud plans thanks to Ms. Alice's recommendations.
Personally, I can tell you that one of the things I love to watch Ms. Alice do is talk to parents about how to make book reading as energetic and sparkling as possible. (She also gives great demonstrations about how to do this!) Her excellent suggestions for extending literacy learning are LEGENDARY, whether it's through kinetic-based fingerplays (that also happen to be fun!), phonemic awareness activities, or knowledge-building games. You can't help but come away from one of her storytimes with at least three ideas you want to try out at home.
BONUS!
Can't get to the Charles Page Library? You can still "meet" Ms. Alice and watch her videos on the new Build A Reader app! Download the FREE app, which also includes a reading tracker and book suggestions, in either the Google Play or Apple stores by searching "Build A Reader" or "Tulsa City-County Library."
---