TherapyWorks in Tulsa
Over 30 years of helping children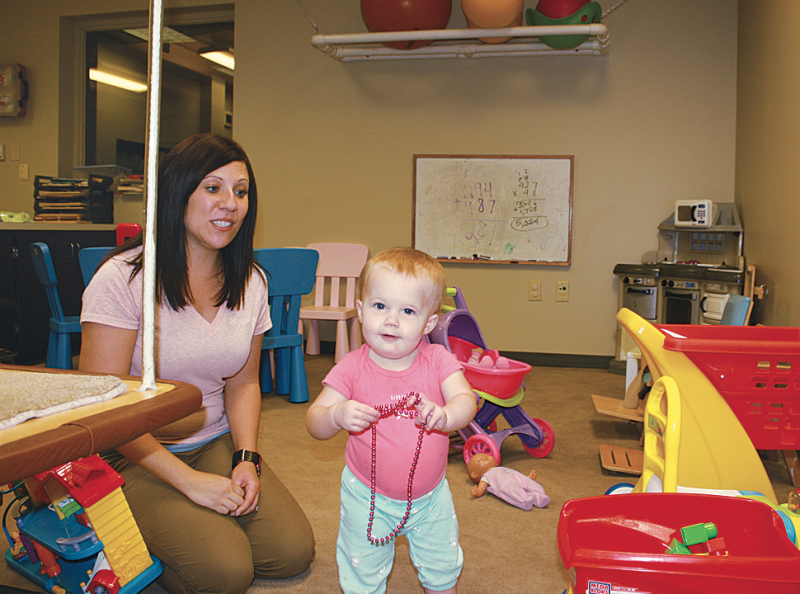 The holiday season can be difficult for families of children with disabilities. With disrupted schedules and intensified sensory experiences, children on the autism spectrum, those with sensory issues or other disabilities can become easily overwhelmed and exhausted. Visiting the homes of friends and relatives for extended periods of time can exacerbate the difficulties, but preparation, patience and a little understanding can go a long way in making young visitors with disabilities feel comfortable.
Suzette Werner Jones, OTR/L, BCP and founder of TherapyWorks in Tulsa, says that parents with children who have any kind of disability, whether it's severe or slight, can help make visits and gatherings easier by being upfront about their child's needs.
"The whole routine is disrupted," Jones said, "and it's difficult to keep everything on an even keel."
Making sure that the host family understands the child's needs, schedule and food accommodations, if any, can help the visit go more smoothly. "It's helpful to maintain a little of the [child's] schedule," Jones said, "such as eating times. Also, so many children with disabilities have really limited diets." Letting hosts know what the child can and cannot eat is important.
In addition, host families can provide a quiet, calm area for a child to retreat to, when necessary, so that the child does not become over-stimulated.
Most importantly, Jones encourages people to "at least ask." If a child with a disability is visiting your home, ask, "What would that child need?"
Jones has worked in pediatric therapy for many years, first in hospital settings, and then starting a private company in 1981.  Recognizing a growing need for services, Jones established TherapyWorks, Inc., in 1987, a specialty outpatient clinic for pediatric patients.
"Pediatrics is what I love doing," Jones said. "I just developed an affinity for it."
Even now, Jones says she continues hands-on therapy, often taking the most fragile, involved children as her patients.
As the number of clients grew over the years, TherapyWorks has moved locations and currently occupies a two-story building near 91st and Memorial, servicing patients throughout Green Country, as well as contracting with many Oklahoma schools to provide on-site therapists. Certified therapists offer a range of services from speech therapy to neurodevelopmental treatment, to sensory integration and orthotics. They treat infants and children with developmental delays, orthopedic problems, minimal motor impairment, autism, attention deficits and learning disorders. TherapyWorks also coordinates community-based work at schools and agencies.
The building houses a gym for physical therapy, a Floortime therapy room, individual speech therapy rooms, a quiet room, and occupational therapy rooms with areas for children to practice fine and gross motor skills.
There is also a separate infant and toddler room. "Common therapies here," said Scott Jones, Suzette's husband, who handles marketing for TherapyWorks, "are babies with torticollis or brachial plexus."
A feeding therapy room is set up like a kitchen and laundry so that therapists can work with children with issues ranging from picky eating to those who need to learn self-sufficiency skills such as doing laundry and getting themselves food from the refrigerator.
"Eighty percent of our clients are younger than 13," Scott Jones said, "and at least 50 percent are kids on the autism spectrum."
Many children with disabilities may need more than one type of therapy, so sessions can be coordinated and scheduled back-to-back to make it more convenient for families. "It lets us work better as a team," Jones said.