The Unspoken Truth Behind Thanksgiving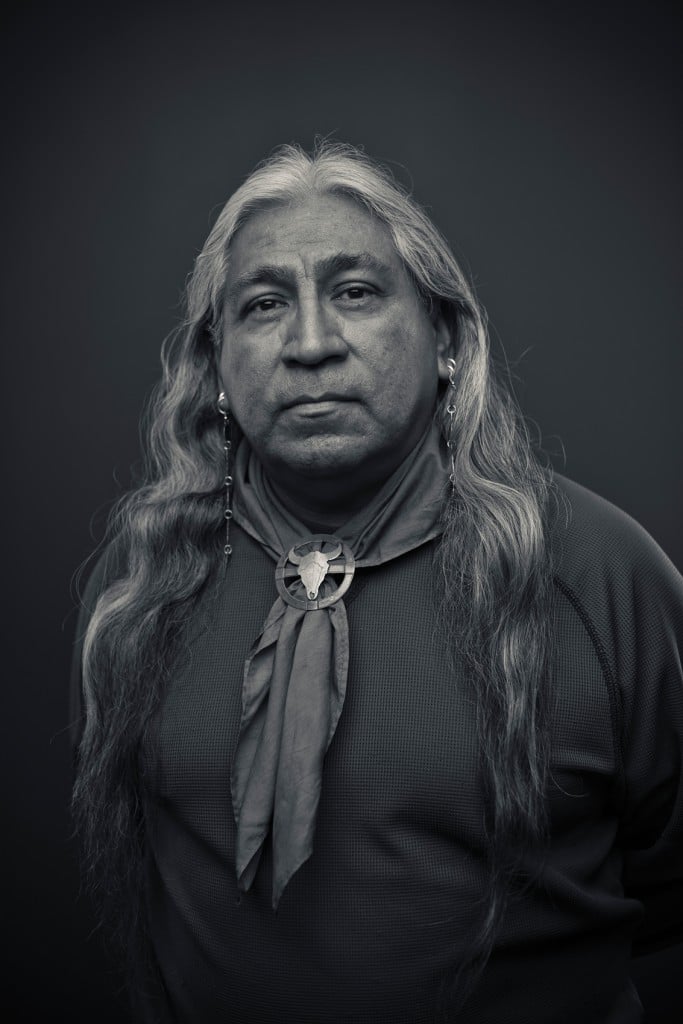 Deeply imbedded within American culture, the celebration of Thanksgiving tends to be among the few instances in which our education system addresses Native Americans in a historical context — and that context is often wrong.
"When I was younger and went to vacation bible school, I remember a kid asking 'what are you?,'" said Parrish Pipestem, a senior at Booker T. Washington High School. "I told them I was Native American and they said 'I thought they were all dead.'"
Part of the problem lies in the fact that too often our understanding of Native American history is based on myth, stereotype and conquering culture. Children learn little about Thanksgiving beyond the romanticized pageantry – the turkeys and togetherness.
"The idea of Thanksgiving really comes from a few different events, including the Pequot Massacre," said Gable Roubideaux-Davis, a Tulsa Public Schools Native Studies teacher. "In 1637, pilgrims found the body of a white man in a boat and the nearby Pequot people were blamed for that. The pilgrims subsequently burned their village, killing men, women and children. A day of thanksgiving for their victory was then declared."
The Wampanoag Meeting of 1621 is another piece of the puzzle, as it's about the closest thing to a "first Thanksgiving."
"The Wampanoag tribe outnumbered the pilgrims two-to-one," Roubideaux-Davis said. "They thought they heard some gunshots, so when they arrived at the scene, the pilgrims may have thought 'well, we don't want to die, so here's some food.' They may have been aware of their power."
The Native Studies teacher argues that history itself is the greatest indicator of how mythologized Thanksgiving has become.
"Regardless of when this meeting actually took place, the American government would still continue to take tribal land," he said. "It's not the reciprocal relationship so many people think it is."
Roubideaux-Davis also stressed the importance of a term his mentor coined: land acknowledgement. In school, this involves teachers going over the history of the land that the school or the town sits on.
"I'm still in the process of moving to Tulsa, but once I get here, I aim to teach more about the history of the Creek Nation," he said. "One of the main functions of society is education – it starts there."
The power of the personal, lived experience can't be discounted, though. Even if Thanksgiving is a dominant cultural myth, it's been a part of our lives for so long that many people have become emotionally attached to the idea of the holiday.
"One thing Indigenous people are faced with is being asked about our past, culture and laws," Roubideaux-Davis said. "One of our biggest hurdles is convincing people that not only are we still here, but we're still capable of taking care of ourselves and our community."
To that end, Theresa Hinman founded the Coalition for the Betterment of Indian Education, a volunteer group comprised of local and statewide community members, tribal leaders and educators. Its mission is "to provide pathways for students, families and educators to improve the recruitment and retention of American Indian and Alaska Native students, staff, teachers and administrators in Oklahoma public schools."
"History repeats itself," Hinman said. "If you don't tell the whole story, it'll happen again. You normalize the marginalization (of Indigenous people) – make people think it's OK."
Along with fostering a more informed populace, the Coalition also aims to provide curriculum that is culturally responsive.
"The way in which certain subjects are taught is important, too," Hinman said. "If you teach math in a Persian way, for instance, that instills a greater appreciation for that culture."
Pipestem, who serves as the Coalition's student chair, has spoken with Native youth to gauge what his fellow students want most.
"Right now, one of the big things being asked for is tutoring," he said. "Having someone who looks the same as you and who is there to advocate for you – that's huge."
Looking beyond Thanksgiving specifically, Pipestem cited Native Americans' oversexualization in media as contributing toward their marginalization.
"There's this image of red-skinned people with feathers in their hair," he said. "If that's the extent of your Indigenous education, then there's a problem."
That said, he did preface that most people have good intentions and are not intentionally coming from a place of insensitivity.
"I've just noticed that any time Native Americans are brought up in class, my classmates will turn to me," the senior said. "However, it's not a student's job to teach Indian education. It starts with the schools."
Pipestem recalled growing up in the D.C. area and visiting a friend's house, where the local team mascot – an Indian caricature – was plastered all over the family's T-shirts and hats.
"Some will point to poorly conducted studies throughout history of self-proclaimed Native Americans who thought such representation was OK – that it was a symbol of pride," he said. "However, more recent studies show that more Native Americans find these depictions to be racist. And it affects children, as it's been proven to be a contributing factor toward depression and low self-esteem."
The Booker T. Washington senior implored his fellow, non-Native peers to – rather than ask "how does it feel to be Native American" – look within themselves and ask "how does Thanksgiving affect my thoughts on who Native Americans are? And is that a positive thing?"
"Indian education shouldn't be opt-in," he said. "This should be a natural, universal part of the curriculum – if you're going to be around these people your whole life, then you should understand their culture."
Dr. Cornel Pewewardy, Founding Member of Indigenous Peoples' Day and professor emeritus at Portland State University, acknowledged that the spirit of reciprocity and togetherness behind Thanksgiving has been commercialized over time.
"There's this grand narrative from an American perspective – accenting the pilgrims rather than the Indigenous people," he said. "Today's Thanksgiving isn't even close to the original one. It's almost cartoonish, considering that most of the Wampanoag are no longer here due to history."
In what seems to have become a time-honored tradition, many elementary schools will have students dress up as pilgrims and natives every November.
"The worst thing you can do is select a Native American – or just dark-skinned – kid in elementary school and ask them to dress up as the Indians and the white kids as pilgrims," Pewewardy said. "These particular teachers are not even close to understanding the culture, so they are prone to doing things they're used to."
Pewewardy argues that the greatest obstacle for many Native American kids is getting them to feel comfortable with their own culture. Indeed, some elementary school students don't even know or identify as Native American and they end up asking a teacher. Meanwhile, others don't discover their heritage until they're in middle school or high school.
"Knowing the whole story is the first step toward healing," Pewewardy said. "It's taken generations to overcome – it's a soul wound caused by the U.S. government, language use, and just the culture in the curriculum. Kids want to know their own stories and become comfortable with who they are so that they have a better idea of where they want to go."
---