The Pros & Cons of When to Get Library Cards for Kids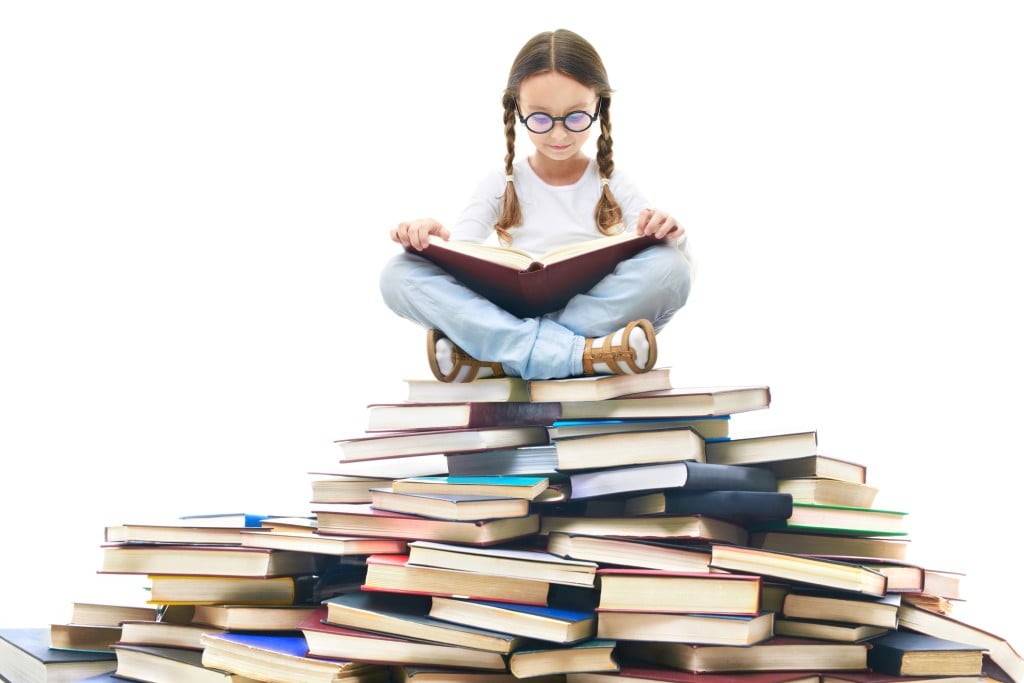 At TCCL, our library cards are available to children of any age (though minors do need parental consent). Since there are no age restrictions, deciding when your children should get their first library card is ultimately up to you. No parenting expert or literacy guru can tell you the right age, but, as always, your friendly librarians are here to help. Read on for the pros and cons of getting library cards for kids at various stages of development.
As soon as possible!
Yes, even newborn babies can get their own cards according to TCCL policies. Just fill out the application on behalf of your newborn. TCCL staff will include your name in the account information as well.
Pros:
Never forget a title again! Log on to your child's library account on our website to turn on the "Borrowing History" feature, which will keep a list of every book you check out on that card. You can also rate and review books or save titles in the catalog that you or your child would like to check out later.
Cons:
As easy as it is to keep track of your child's books with our catalog, it is more to keep track of. Multiple kids, multiple library cards (and the books that go with them) can add to the chaos. While you'll still have to keep track of the items you check out, keep in mind that items from TCCL renew automatically, and we no longer charge late fees, so don't worry on that account!
Toddlers.
When children are a little older, they're more aware of what the library is and what it does. If you've been visiting the library regularly, your child may have cottoned onto the fact you need that little card to check out books.
Pros:
Telling children they can get their own library card when they've learned to write their name can be a motivating tool for writing instruction. Additionally, children at this age still think the library is a serious and grown-up institution — a little speech about the responsibilities a library card represents can go a long way.
Cons:
Unfortunately, speeches on responsibility don't change the fact that children can be forgetful at this age, old enough to feel possessive of "their" card and "their" books but often not mature enough to keep track of them. Should that deter you from getting a card for the child? Not necessarily! Since most of TCCL's standard wallet-sized library cards come with matching key-fob cards, one solution to this problem is to give the larger card to the child but keep the smaller one for yourself.
Elementary School.
By the time children start school, they may already be able to read on their own, and it's possible your elementary aged child has even asked for a library card. Is now a good time?
Pros:
One of our library programs, Books to Treasure (www.tulsalibrary.org/bookstotreasure), is specifically geared toward encouraging elementary students, specifically second graders, to apply for library cards. If your child hasn't gotten a library card by second grade, just wait for your friendly neighborhood librarian to drop the applications off at your child's school, and your child will be the proud owner of a special limited-edition Books to Treasure library card. You won't even have to leave your house for it!
Cons:
You may not have to leave your house to get the card, but chances are the card, your child, and all your child's books will be traveling to and from school every day. Losing books between school and home is a big problem for elementary school children. Want to be sure your child won't lose a book without your knowing about it? You can set up children's library accounts to send you weekly email alerts of what they have checked out and when their items are due, which can help you remind them to bring their books home.
Yes, a library card can be a lot of work for a parent, but it can also be a valuable lesson in responsibility for a child, helping kids feel more grown up and engaged in their library usage. That's a fairly low risk for a potentially huge reward.
---