Teach a Kid to Cook for Lifetime Health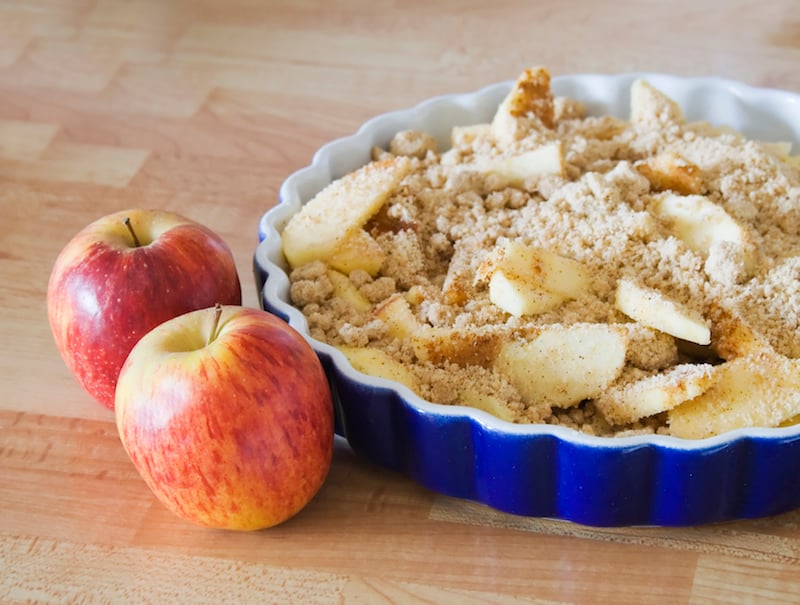 GOOD FOOD IS BASIC FOR HEALTHY KIDS.
WITH THAT IN MIND, THE COMMUNITY FOOD BANK OF EASTERN OKLAHOMA IS DEVELOPING PROGRAMS TO TEACH CHILDREN TO COOK AND TO LEARN THE BASICS OF GOOD NUTRITION. IT HAS ALREADY HAD ONE CLASS FOR THIRD GRADERS AND HOPES TO OFFER MORE IN THE FUTURE FOR DIFFERENT AGES.
The idea is to get kids interested in cooking and food in general," said Jonathan Haring, the Food Bank's Director of Culinary Services.
The first class was for some students in the Food Bank's Backpack for Kids program, which supplies at-risk children with weekend meals. That program provides children on special breakfast or lunch programs with food for weekends when school cafeterias are closed. It now serves 3,000 kids in 66 Tulsa schools.
As successful as it is, "This program is only one aspect of the children's needs," said Cathy Elliott, who directs it. "The next step of learning how to take basic foods and make into nutritious meals is a skill for a lifetime."
That first session with 56 third graders was at the Food Bank demonstration kitchen, planned as a field trip for Backpack youngsters in a day camp run by Jess Jaynes of Southern Hills United Methodist Church.
"It went very well," Haring said. "I got to use my shout-y voice."
Now the Food Bank is working with Tulsa Public Schools and Platt College to develop an expanded program for students "hoping to utilize culinary students to teach cooking/nutrition education classes," said Mikael Harp, executive chef for TPS. "The philosophy is to not just introduce and encourage healthy choices, but give students the tools to utilize nutritious products in their everyday lives."
Haring, she said, "is developing a cooking class geared specifically towards those students," especially those involved with the Backpack program.
He begins the classes with warnings about hot stoves and sharp knives, then moves to "simple meals that children can prepare safely out of simple ingredients."
For the Backpack class, Haring used some ingredients supplied in the backpacks.
The students get small samples of the food prepared in the class and take home simple recipes, shopping tips and cooking techniques.

"Playing in the kitchen can be a great way to bond with your kids," Haring said. "All of us have great memories of playing in the kitchen from when we were young. I still remember learning to make my mom's coffee cake."
The classes are demonstrations, not hands-on, because of liability issues but kids are encouraged to try things they learn at home under parental supervision.
The challenge for the schools, Harp said, "is our size and the ability to reach as many children as possible with these classes." She hopes to encourage parental involvement.
"It will take the coordination of multiple resources to develop and maintain culinary curriculum in our school district," Harp said.
Jonathan's Easy Recipes to Make With Kids
Apple Crisp
Ingredients:
• 6 apples (or 6 cups of apple slices)
• 1 1/2 cups rolled oats
• 3/4 cup brown sugar
• 1/4 cup all-purpose flour
• 1 teaspoon cinnamon
• 1/4 teaspoon nutmeg
• 1/4 teaspoon salt
• 1/2 cup butter (1 stick), softened
• Whipped cream or ice cream
Instructions:
1. To peel an apple safely, your child should hold the fruit in one hand, grip a vegetable peeler in the other, and push the peeler away from himself.
2. Heat oven to 375º and lightly butter an 8 or 9-inch-square baking pan. Peel, core, and slice the apples and arrange them evenly in the prepared pan.
3. Place the oats, brown sugar, flour, spices, and salt in a sealable plastic bag, close, and shake until combined. Cut the softened butter into 1-inch pieces and add to the oat mixture. Close the bag again and knead or squeeze until the mixture holds together. Instead of using a bowl to mix the crumb topping, use a sealable plastic bag. This will cut back on dirty dishes and let young bakers—even preschoolers—lend a hand.
Open the bag and crumble the topping evenly over the apples. Bake the apple crisp for 40 to 45 minutes or until the topping is golden brown and the juices begin to bubble around the edges. Cool slightly, then serve with whipped cream or ice cream. Serves 6.
Potato Chip Chicken
Ingredients:
• 3 cups potato chips
• 3 tablespoons
all-purpose flour
• 1 teaspoon paprika
• 1/2 teaspoon onion powder
• 1/4 teaspoon ground sage
• Salt and pepper
• 1/2 cup milk
• 2 1/2 pounds bone-in chicken parts (breasts, wings, drumsticks, thighs)
Instructions:
1. Heat the oven to 375º. To make the coating, pour the potato chips into a sealable gallon-size plastic bag and use a rolling pin (or your palms) to crush the chips. Open the bag and add the flour, paprika, onion powder, and sage. Shake salt and pepper (about 1/8 to 1/4 teaspoon of each, depending on your family's taste) into the bag, reseal, and shake until well combined.
2. Pour the milk into a shallow bowl. Rinse the chicken pieces. Dip one piece in the milk, drop it in the bag of potato chip mix, and shake until the chicken is thoroughly coated. Place the chicken skin-side up in an ungreased baking pan. Repeat until all the pieces are coated. Discard any leftover coating, and wash your hands thoroughly after handling the raw chicken.
3. Bake for 50 minutes or until done. Be sure to check the chicken for doneness. Serves 4 to 6.