Success Starts with SWOSU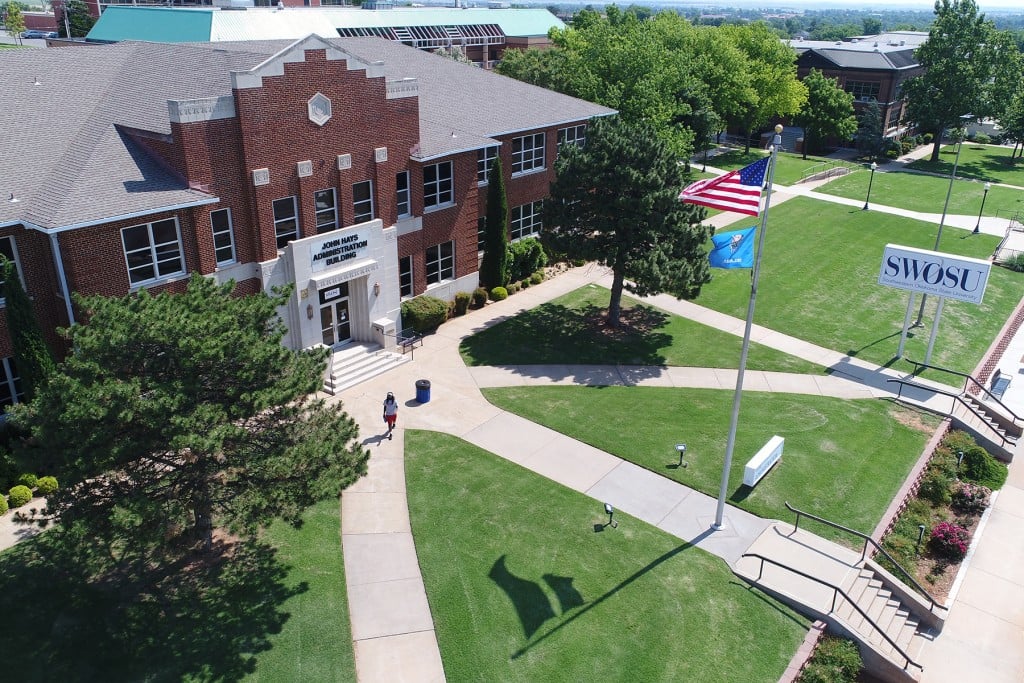 Are you searching for a university that offers robust student life, engaging academics, and a path to a rewarding career? Founded in 1901, Southwestern Oklahoma State University, affectionately known as SWOSU, is considered by many to be one of Oklahoma's best universities. SWOSU's main campus is located in Weatherford with additional locations in Sayre and Yukon.
SWOSU provides students with a quality education while preparing them for the career of their dreams. The university has 14 nationally-accredited academic programs—the most among all Oklahoma regional universities.
The aerospace and defense initiative at SWOSU is a partnership with Oklahoma City-based Delaware Resource Group (DRG). The initiative's mission is to place a greater emphasis on the impressive accomplishments of SWOSU's degree programs, which include accredited programs in Applied Engineering Management (ATMAE) and Manufacturing Engineering Technology (ABET). Degrees in Engineering Technology, Engineering Physics, and Computer Science set students on the best possible career path to explore their passion for aerospace and defense, Oklahoma's second largest industry.
SWOSU has the feel of a traditional campus in a hometown atmosphere … with over 100 student organizations to join, there is always something to do at SWOSU. Located just under an hour from Oklahoma City directly off I-40, SWOSU's picturesque Weatherford campus stands proudly on the hilltop. In 2019, the National Council for Home Safety ranked Weatherford as the safest city in Oklahoma. Additionally, Weatherford has been recognized as one of the fastest-growing towns in the United States.
Students from across the United States and 32 countries have joined the Bulldog family. SWOSU's affordability can help make your college dreams a reality. If you look at how SWOSU compares across the nation to colleges that are similar in size and mission, it costs almost $3,000 less per academic year to attend SWOSU.
Find out for yourself today! Contact admissions and recruitment today at 580-774-3782, admissions@swosu.edu, or by visiting our website swosu.edu.