Reading Picture Books Without Reading the Text
(Yes, You Can Do That!): Summer Edition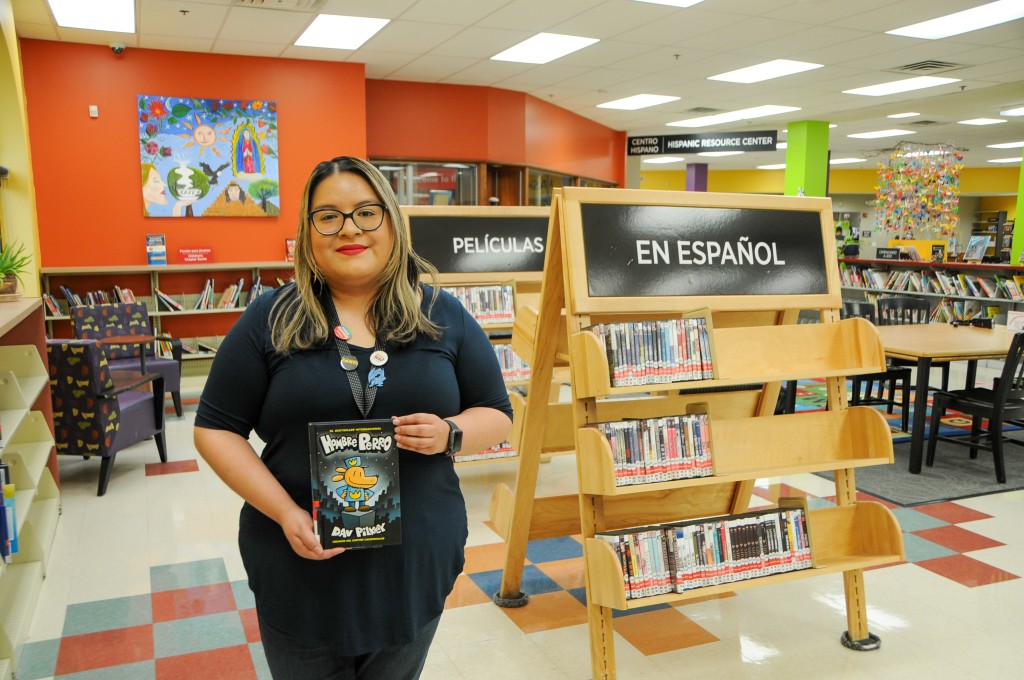 Did you know there is no right or wrong way to read with your child?
With summer around the corner, we all have lots of plans and activities. Sometimes sitting down with a busy toddler to read a book may be a challenge. And if they don't want to read today, hey, that is OK!
But sometimes we have moments where we can read books together, and guess what? That is OK, too! If you have ever attended one of our Build a Reader Storytimes, you know we sing our Build a Reader song: Talk, Sing, Read, Write and Play!
So, Talk with your children about the pictures. Ask them what they see. Ask them if there is anything familiar. Relate it to your lives, what you do daily, weekly or monthly. See something in a book that reminds you of a song? Sing about it! Read some of the texts in the book or just a word—it is OK! Practice writing by tracing a word with your fingers. Play and have fun with the story; make silly voices and sound effects as you read. Make reading at home fun and unique for both you and your child with moments that your child will remember.
Here are some books for all to enjoy. These are super fun even if you're just reading the pictures with your kiddos this summer:
Summer Babies by Katheryn O. Galbraith and illustrated by Adela Pons
Follow along with this story (or the pictures) and see what these babies see on a summer day filled with adventure.
Summer Days by Kate Colley and illustrated by Dale Nigel Goble
Summer weather and summer fun! Lots of pictures to talk about and wonderful illustrations. This book is also flippable, meaning you flip it and there is another story talking about fall and everything fun about fall.
Summer Adventures for Groot! by Brendan Deneen and illustrated by Cale Atkinson
Who doesn't enjoy a Groot story? Follow Groot and the rest of the group on some summer fun! You will see some familiar Avengers characters throughout the story, which should be fun to point out.
Natsumi's Song of Summer by Robert Paul Weston and illustrated by Misa Saburi
Summertime is for traveling and visiting family from different states and sometimes different countries. Natsumi's cousin Jill visits her from America. Natsumi shows Jill the beaches, festivals and beauty of Japan.
Sunrise Summer by Matthew Swanson and Robbi Behr
Not everyone is enjoying their summer at the beach. Some family vacations are just different from others, and that's OK! Follow this story of a girl who spends time with her family in Alaska for that special time of year to catch salmon and be a part of a fishing crew.
Goodbye Summer, Hello Autumn by Kenard Pak
While we talk about summer fun, we should also mention welcoming autumn weather. Kenard Park has some beautifully written and illustrated books about the changing weather and all we can expect.
Stephanie Huaman is the Teen Associate at the Martin Regional Library and past Children's Associate at both the Martin Regional Library and Broken Arrow Library. She is currently in graduate school to earn a Master's in Library and Information Studies (MLIS).
Why We Love Ms. Stephanie!
By Laura Raphael, MA, MLIS, Children's Services Coordinator
Two words: Baby Prom.
(Isn't that wonderful!)
That's just one brilliant idea that was brilliantly executed a few years ago by Stephanie Huaman, currently the Teen Associate at the Martin Regional Library but previously a Children's Associate at the Broken Arrow Library and at Martin.
Ms. Stephanie wanted to give parents and children a special, "grown-up" experience with music, dancing and other literacy fun and learning, and, boy, did she deliver.
But Ms. Stephanie ALWAYS delivers, and that is just one reason we love her!
From special programs like Baby Prom (pre-pandemic) and Llama Llama storytime to delightful weekly storytimes on Facebook and YouTube during the pandemic, Ms. Stephanie has been a consistent, loving and joyful presence in the lives of many children – and now teens.
Also consistent? Ms. Stephanie's changing hair color! That and an irrepressible optimism that shines from her a thousand feet away – take "sparkly" and expand that a hundred times.
Even though teens are her main beat these days, you can still experience Ms. Stephanie in short storytime videos on the Build A Reader app. She also pops up at occasional children's programs around the library system.
Laura Raphael is the Children's Services Coordinator for the Tulsa City-County Library. She hopes to entice Ms. Stephanie to return to children's services at some point in the future.
---