Quit YELLING at Your Kids!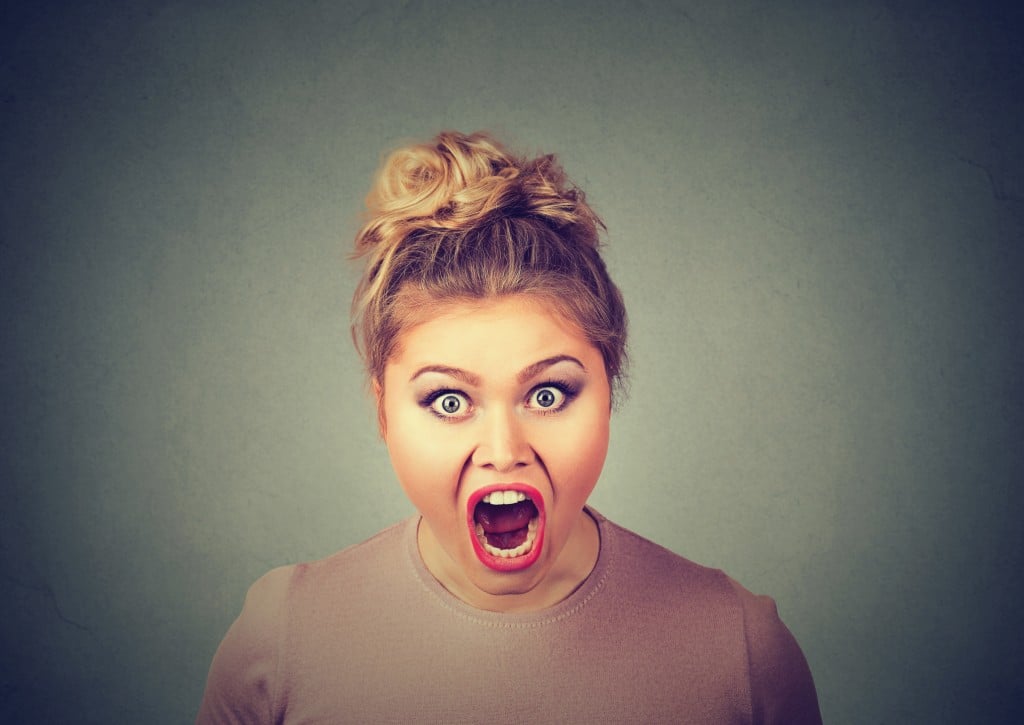 Have you ever been in public and overheard a parent yelling at a child? It makes me cringe, and my heart aches for the child. Maybe you've been that parent who feels overwhelmed, and your anger erupts into yelling. Let's be honest, parenting can be really hard sometimes, and I'd wager to guess that most of us have yelled at our kids occasionally. Parenting takes you to greatest highs of emotions, but it can also take you to places of more extreme frustration and anger than you thought possible. You're not the only parent who has ever yelled at their kids, but if it's a pattern, please know that it is possible to find an alternative.
My father was the sweetest, most nurturing dad 95% of the time, but when he lost his temper, he could yell with the best of them. I was a sensitive kid, and it positively terrified me. It's often a model of parenting handed down from generation to generation. If you saw your parents yell when things got to be too much, you assume that's the way adults handle anger. When I became a parent, I knew that was a pattern I didn't want to carry into the next generation.
My dad didn't yell very often, but when he did, I was scared of him. He was supposed to be the rock of stability, but his anger made me feel insecure, and I wanted to distance myself from him. Research shows that kids who are yelled at frequently have more of a tendency toward depression, anxiety, and aggression. If yelling is a constant noise in their head, a child tends to tune a parent's voice out completely. It's not emotionally or physically healthy for a child to constantly remain in fight or flight state.
Strategies to Help Curb Yelling
Knowing the facts about the negative effects of yelling is a good start. It's also useful to have a plan to know what to do when you feel your emotions bubbling up to the surface. Here are a few strategies to deal with your anger and frustration instead of yelling.
Give yourself a timeout.
On one occasion, I had to stand on the porch and count to ten before I regained my composure and could go back in to handle the situation a little calmer. It might help to splash your face with cold water, run around the block, or call a friend. Have a plan so you'll be prepared when you feel your anger rising.
Know your triggers and prepare.
Is it the time between getting home from work and dinner when everyone (including you) starts to have a meltdown? Maybe you can find a strategy that gets you through that stressful period, like scheduling the kids thirty minutes of screen time while you unwind?
For me, bedtime was a trigger. My solution was to adopt a strict bedtime routine. After an adjustment period, my kids knew what to expect and seemed to accept bedtime instead of fighting it. Knowing the end of the day was close kept me hanging on just a few more minutes, dreaming about the Snickers bar and good book waiting for me.
Sometimes we expect something our child isn't capable of doing, which leads to frustration. Knowing a two-year-old isn't having a potty accident because they're being difficult, but because that's what two-year-olds do, can help us stay calm.
Sometimes it's about us, not them.
If you don't get a good night's sleep or have work problems or marriage struggles, those factors can affect the ability to control your temper. One evening, during bath time, my two- and three-year-old daughters were just doing what two toddlers do in the bathtub: being rambunctious. I was in the middle of a stressful divorce from their dad, and I yelled at them. I will never forget the shock and fear on their little faces. My anger wasn't even about them, which leads me to the next point.
We aren't perfect, and that's ok.
If you yell at your kids, find a quiet moment and apologize. Depending on their age, you may offer a simple explanation that you were having a bad day and you are sorry you lost control and yelled. Follow up with this powerful question, "Will you please forgive me?"
Consider seeing a therapist.
If you feel like your yelling is coming from a place of more profound issues or has become something that feels like something you can no longer control, please see a therapist who can help.
There are times yelling is the correct choice. If your child is about to run into a busy street, try out their flying ability by jumping off the roof, or attempting to hit their little brother over the head with a metal toy truck, then yell! Otherwise, try to find an alternative.
The only perfect parents are the ones who haven't had kids yet. Kids don't require perfect parents. But they do need parents who are open to learning new skills to express their emotions in a healthier way. Do what it takes to create a better pattern of effective parenting techniques and strategies. Break the generational cycle of yelling. Someday your grandchildren will thank you.
---