Quarantine Concerts: Hot Toast Music Company Finds Unexpected Connection through Music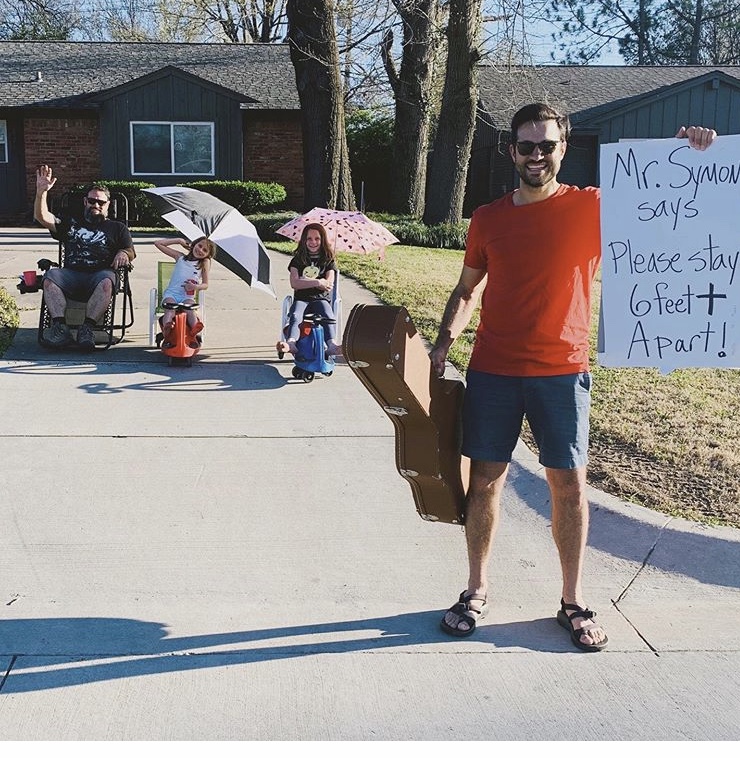 The Coronavirus brought performances everywhere to a screetching halt, including all of the birthdays and celebrations that local kids' musician Symon Hajjar of Hot Toast Music Company had lined up. No performances means no pay. Hajjar found himself in the same spot as many other small businesses.
One of the birthday parties was for the son of a friend and neighbor. "Their son attends a daycare, and I was going to do a little concert for his whole class," Hajjar said. "With everything happening, we agreed to cancel."
Then, Hajjar had an idea. He could easily load up his guitar, a wireless amp and a tambourine and walk over to his neighbor's house.
"They were already on their front porch when I got there, and I yelled 'happy birthday, Graham' and got started," Hajjar said. "As I sang, the most unexpected thing happened! Neighbors young and old from up and down their street began to come out to their own porches and join in the song! By the end of happy birthday, eight different neighbors were singing along! It was the most magical thing to see people come out of their houses and join in the celebration of a 4-year-old they didn't even know."
By the time he got home, people were asking how they could book outdoor shows like Graham's impromptu birthday concert. The requests led to Hajjar booking "Quarantine Concerts" where people can pay $50 to have Hot Toast play in front of their house.
"You can enter your name in a drawing through our Instagram or Facebook page," Hajjar said. "We'll draw a name once a week and go to the winner's house for free."
While it doesn't make up for revenue lost, Hajjar said there is definitely an up side to the experience.
"One of the good things that may come out of all this is a renewed awareness of simple and good things that we'd managed to completely forget about," he said. "Like why are we not always celebrating our birthday with our neighborhood? It's so wonderful."