Preparing for College: Advice from a High School Counselor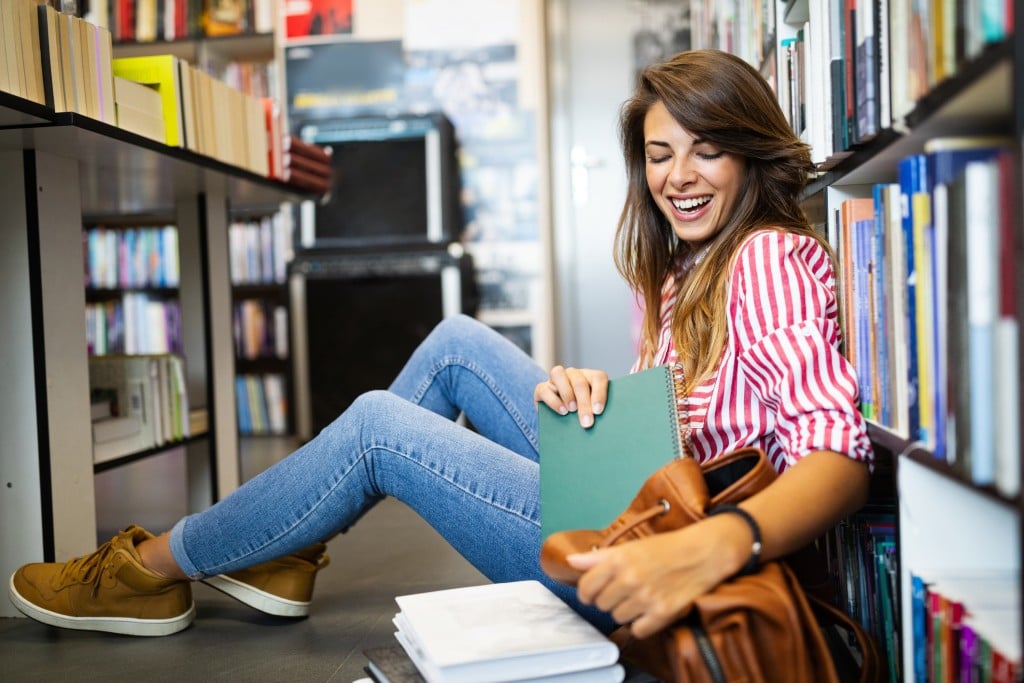 TulsaKids spoke with Dr. Geri Chandler, director of programs and college advisor at Victory Christian School, about preparing for and applying to college.
Start early and make a list
"We try to encourage them to start young and start dreaming," Dr. Chandler says. "Your list your freshman year might be, 'I want to play football at OU,' or, 'I want to go to school at Harvard.' And then we start to narrow it."
At the beginning of senior year of high school, she advises having a Plan A, Plan B and Plan C.
"What is your dream school? What is a school that you're pretty sure you could get accepted into and that you can afford? And then what is your back-up plan?" Dr. Chandler explains.
She says she likes to see about 20 schools on that college list in a student's freshman year, a narrower list of 15 in the sophomore year, 10 in the junior year and five in the senior year.
Then, in the second semester of senior year, she works with students to get more specific on what is feasible.
"By starting with freshmen, with a goal, with a plan, with an idea, it's not going to be whether or not I go to college, it's going to be which college am I going to, and that will be the standard," Dr. Chandler says.
Part of that plan is using the tools that will help guide you to a college major based on your interests. These include Individual Career Academic Plan (ICAP) and OK College Start.
Dr. Chandler advises not to put it off and not to rule anything out. Spend time thinking about what you like and research what you can you do with your interests. For example, if you like watching the Oklahoma weather, Dr. Chandler suggests researching career options beyond becoming a meteorologist. "What else can you do, and what major do you need for that?" she explains.
Early admission considerations
Dr. Chandler acknowledges it can be tough looking at colleges. Many colleges offer early admission. However, every school has different rules for its early application process.
"The Ivy Leagues are significantly harder. Their process is more limited. It's very difficult, grueling," she says.
"A lot of the applications will open early, but if you get in that first pool then you're saying that you will go to their college," Dr. Chandler says, adding it is usually with higher academics or Ivy League schools. "If you fill out Harvard's early acceptance and you get accepted, then you go to Harvard."
Her advice? Don't apply during the early admission process if you're not truly interested in that school.
Study hard – beginning freshman year
Dr. Chandler says students make more mistakes in the classes they choose to take in high school than in the college application process.
A common mistake is freshmen not taking their freshman year seriously. Many juniors and seniors wish they would have tried harder their freshmen and sophomore years.
"If you're going to go Ivy League, the Ivy League schools or the higher academic colleges want you to take AP classes. You have to take the hardest classes that your school offers," she says. "Whereas if you're going to go to OU or OSU, you can take concurrent classes and go ahead and get some college courses out of the way."
For that reason, she says students need to have a pretty good idea of the direction they're going by their junior year.
"If you take the easiest classes your entire high school career — even if you get a 4.0 —you're not going to get accepted to Yale or Dartmouth or Harvard or those type of schools," Dr. Chandler says.
Preparing for your college career requires learning some important new skills while you're still in high school.
"Be able to talk to adults and don't be afraid to self-advocate. This is your education. This is your future," Dr. Chandler says. "And then, obviously, study skills. A lot of students don't necessarily have to study in high school, but learning to study in high school, whether you need to or not, will prepare you for college for the classes where you do have to study. Learn how to study anyway, whether you need it or not."
The college application
"The hardest part of the application process is probably the essay," Dr. Chandler says. "I think, especially if the students have completed one or two applications, they get tired of the essays and maybe [they don't] put their best work forward."
She advises students to be just as diligent throughout the application.
To stand out in the interview process, Dr. Chandler says to be true to yourself.
"A lot of times, they're looking for somebody different," she says. "If everybody has a high G.P.A. and everybody has taken the same classes, what makes you unique? You have to be honest in the whole process. Don't just be the idol student that you think they want. Just be honest, be yourself."
Finding success in college
Once a student gets to college, Dr. Chandler says the top skills to be successful are diligence, time management, study skills and communication skills.
"Don't procrastinate," she adds.
She encourages students to get involved in study groups, clubs and organizations on campus.
"Just get out there. Don't be afraid of your professors or your advisors. They're there to help you, so take advantage of all of those opportunities," Dr. Chandler says.