Power Up:
Recipes for Boosting Your Child's Immune System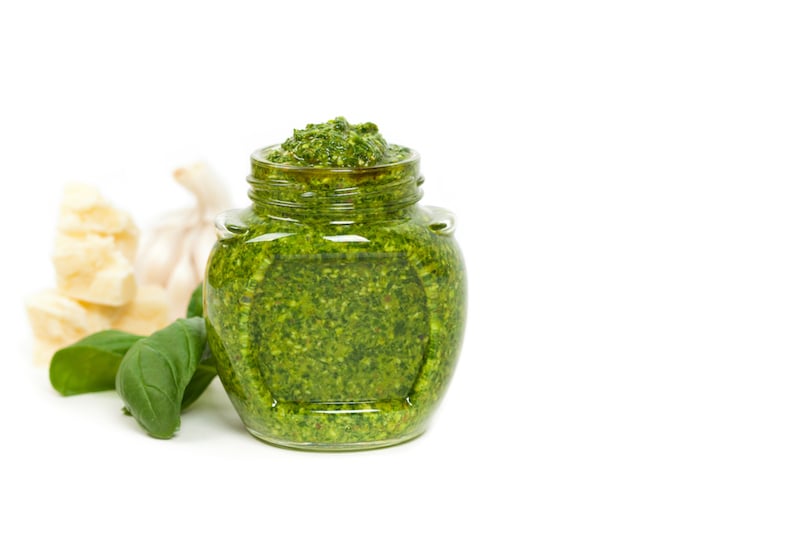 You've all heard the old adage, "You are what you eat," but many of us ignore it. In a book "Boost Your Child's Immune System," (Newmarket Press, 2005) by Lucy Burney, a Nutrition Consultant and children's health specialist, parents can learn how to fuel their children's bodies with healthy foods during every stage of a child's life. The book includes more than 160 recipes to help you introduce foods and plan meals for the family.
Immune-boosting Chicken Stir-fry
Serves 4 adults
1 onion, peeled and thinly sliced
1 inch cube fresh ginger, thinly sliced
1 clove garlic, peeled and chopped
1 tablespoon extra-virgin olive oil
1 lb skinless, boneless chicken breasts, cut into thin strips
sliced vegetables, including peppers, bok choy, carrots, bean sprouts, and baby corn
1 tablespooon tamari soy sauce
1 tablespoon raw honey
a handful chopped fresh cilantro
Stir-fry the onion, ginger and garlic in the olive oil. Add the chicken and stir-fry for 3-4 minutes. Add mixed vegetables with the honey and soy sauce and stir-fry for 4-5 minutes more. When cooked, toss some chopped cilantro over the top. Serve with brown rice.
Family Macaroni Cheese
This variation incorporates vegetables and garlic, a true super-food for the immune system.
Serves 4 adults
6 oz. whole wheat macaroni
2 green onions, thinly sliced
1 clove garlic
1 tablespoon extra-virgin olive oil
4 oz. button mushrooms, thinly sliced
1 tablespoon plain flour
1/2 pint soy milk or 1 percent milk
4 ripe tomatoes, skinned and chopped
4 oz. Gouda or cheddar or soy cheese, grated
1 heaping teaspoon Dijon mustard
Preheat oven to 350 F. Put the macaroni on to boil. Meanwhile, gently cook the onion and garlic in olive oil. Add mushrooms and allow to soften. Add flour and gradually add the milk, stirring continuously as it thickens.
Add the tomatoes, grated cheese and Dijon mustard and stir in well until the cheese melts. Add the cooked, drained macaroni and stir well. Pour into a casserole dish and bake until crispy on top. Serve with a green vegetable such a broccoli or a green salad.

Fresh Omega-3 Pesto
Walnuts are an excellent source of the omega-3 essential fatty acids, which are so important for your teenager's immune system. The arugula gives [the pesto] a slightly different, sharper flavor, but you can make it with the traditional basil instead if you prefer.
Serves 4 adults
1/4 cup walnuts
1/4 cup grated Parmesan cheese
4 oz fresh arugula
2 cloves garlic
1/2 cup extra-virgin olive oil
Grind the walnuts in a food processor or coffee grinder. Add the rest of the ingredients until you have a smooth, slightly grainy paste. You may want to add more olive oil if it is too thick for you.
Peanut Satay Spring Rolls
A vegetarian alternative that can be enjoyed by everyone, meat-eaters included. You will need 16 circles of rice paper.
Makes 16
2 medium carrots, peeled and grated
5 oz bean sprouts (1/2 a supermarket packet)
2 green onions, thinly sliced
2 tablespoons smooth peanut butter
1 tablespoon tamari soy sauce

 
Preheat the oven to 425 F. In a bowl mix the grated carrot, bean sprouts and green onions with the peanut butter and soy sauce. Dip the rice paper sheets in warm water to soften them. Lay one by one on a plate, and place a tablespoon of the bean sprout mixture in the middle.
Roll up, folding the ends over, and place on a well-oiled baking tray. Brush with a little olive oil. Repeat with the rest of the spring rolls. Bake for 15-20 minutes until the spring rolls are cooked and firm to the touch.
All recipes from "Boost Your Child's Immune System: A Program and Recipes for Raising Strong, Healthy Kids," by Lucy Burney