Make Reading with Your Child a New Year's Resolution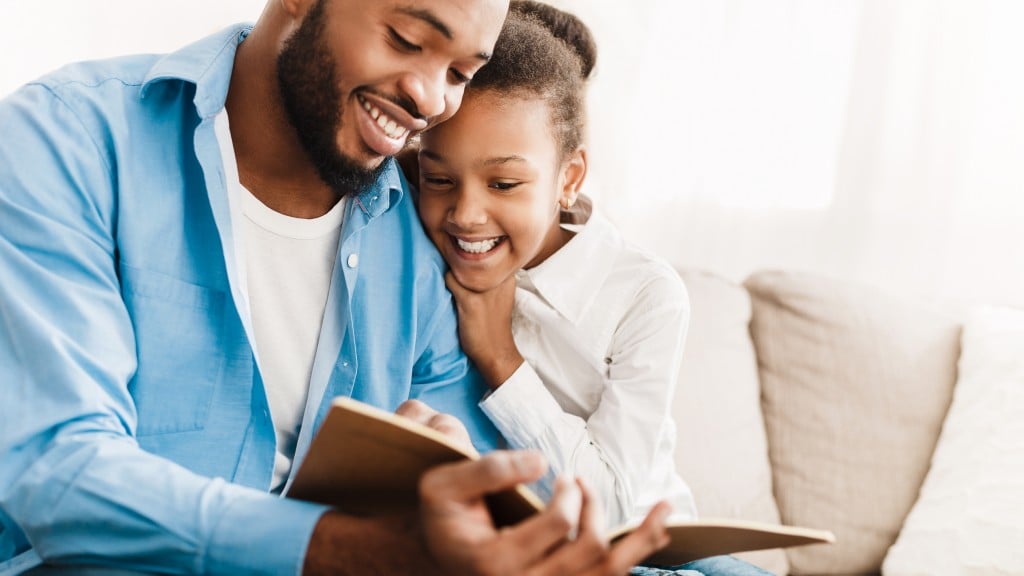 As we approach the beginning of a new year, many will consider making resolutions. One of the most valuable resolutions you might consider making this year would be to read aloud to your children every day. This particular resolution will provide your child with many emotional and educational advantages. Additionally, it will build the bond between you and your child. It can also be a lot of fun!
Benefits of Reading Out Loud
Critical Thinking
Many parents of school-aged children stop reading aloud to them because the children have learned to read independently. Don't let this stop you! There are still many benefits to this pleasurable activity. At this age, you may want to include chapter books. These books will provide more complex plots and advanced vocabulary. Be sure to discuss what you're reading. This will help to develop critical thinking skills that will be needed as children transition from the "learning to read" stage to the "reading to learn" stage. The conversations about what you are reading are just as important as the actual time spent reading. This not only increases the potential for bonding, but it can also help with cognitive skills and critical thinking. Ask open-ended questions such as, "What do you think might happen next?"
Social-Emotional Learning
Books can also assist with social-emotional learning. There are often lessons and life skills to be learned from books. Help your child learn to identify these. Characters may be dealing with some of the same issues as your child. This helps to normalize their feelings and experiences. It also opens the door for discussions between parents and children. Open-ended questions can be helpful with this, too. Try asking questions such as, "How do you think that character feels right now?", or "What would you do in this situation?" These conversations may also contribute to building a strong sense of empathy in your child.
Parent-Child Bond
Sharing a book with your child is an intimate experience that helps to strengthen the bond between you. There is a physical intimacy because you are usually in close proximity while reading. There is also an emotional intimacy as you share the book together. Books offer opportunities to discuss a wide variety of things that might not normally come up in conversation. Children are exposed to subjects and situations that they may not encounter in their own lives. This can help to broaden their understanding of the world. Discussing these topics will serve to strengthen the bond between you and your child.
Vocabulary
Sharing books with your children will also increase their vocabulary. The language of books is different from our everyday oral language. It's much more rich and descriptive. This enhanced vocabulary will lead to improved language and writing skills. These abilities will be advantageous for your children in the academic and professional worlds.
Listening Skills and More
Reading to your children can also help to develop their listening skills, attentions spans, and imaginations. These qualities will serve them well in school and in life beyond the classroom. Success in the classroom demands strong listening skills. Some suggest that the time spent reading together will help your child to develop an increased attention span as they focus on the stories. With each new school year, your child will need an increased attention span and improved listening skills. Literature opens up a whole new world in the imagination. Developing the imagination will help to cultivate creativity, a desirable quality in many areas of life.
A Love for Reading
Developing the habit of reading to your children will result in your child associating reading with pleasure. This can help your child to develop a love of learning, which will promote the lifestyle of a lifelong learner. This is one of the most important qualities needed throughout life. Success in any field depends on continuing to learn.
Make a Plan
Are you convinced of the numerous benefits yet? How will you go about creating a plan? You may want to establish a special time for reading. Make it part of a daily routine. I chose to read with my children right before bed each night. It was a pleasant and relaxing activity that was part of our bedtime routine. You will likely find that your children look forward to this time each day. They will enjoy your undivided attention as much as the stories.
You do not need to own an extensive personal library at your home, although you will certainly want to have some of your favorites. Make use of your local library. Choose a combination of fiction and nonfiction books. Librarians will be happy to help you find books that your child will enjoy.
Most importantly, make this time fun! You want to instill a love of reading, so it's important that your child enjoy the experience. Don't be shy. Use funny voices for the characters to help bring them to life!
When contemplating your resolutions this year, I hope you will consider reading to your children every day. The benefits are undeniable and can last a lifetime. You will be fostering a love of reading and learning in your children. You will be contributing to their success in school and in life. The relationship between you and your children will be strengthened as you have fun sharing books together. Turn the page to Chapter 2021 with this valuable New Year's resolution!
---