Little Luxuries to Make for Mom
Quick Candied Bacon, Overnight Brunch Enchiladas, Cinnamon-Banana Coffee Cake, Cheesy Hashbrown Potatoes and Caramel French Toast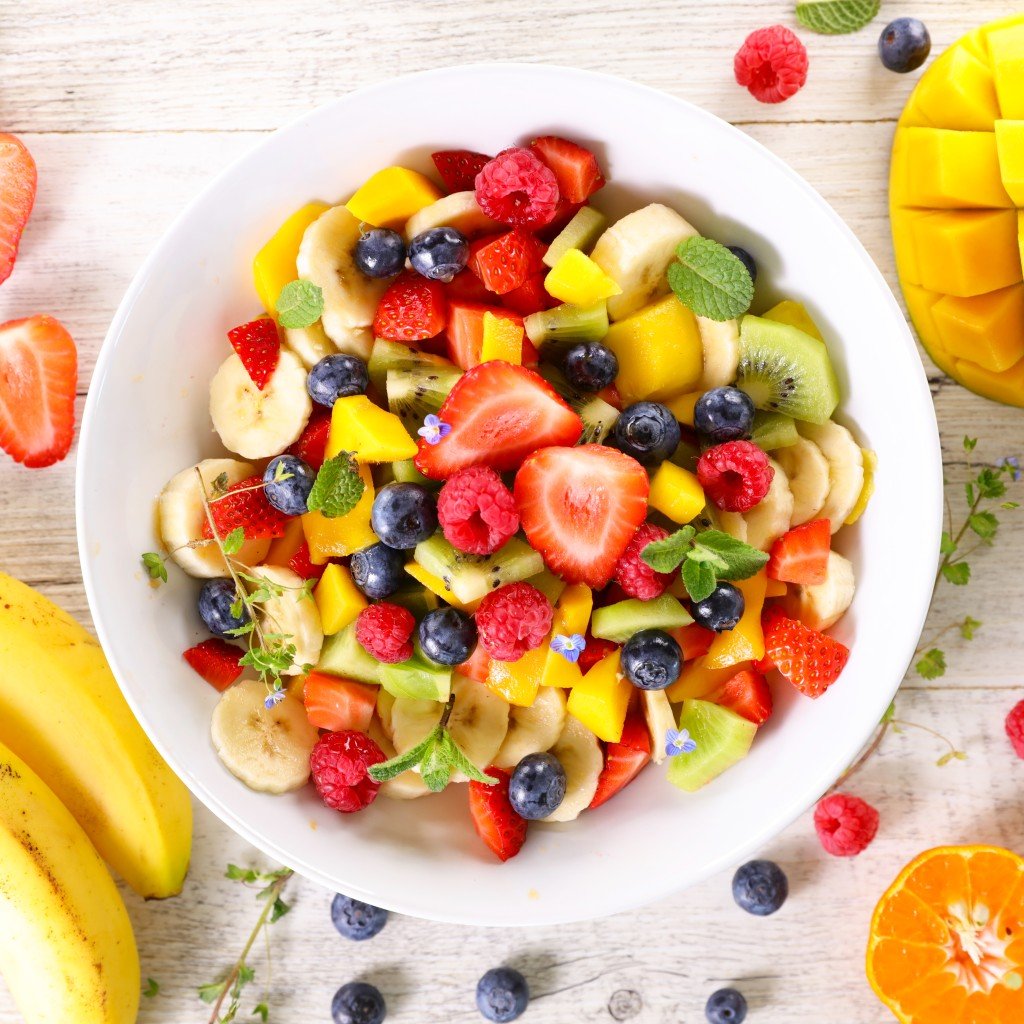 It's the little luxuries that make Mother's Day special.
Sleeping in, drinking the first cup of coffee snuggled in bed, taking a long walk with the family, letting someone else worry about what's for dinner. The more you can take off mom's plate, the more refreshed and appreciated she will feel.
Start with breakfast so she can start the day feeling loved. While mom stays in bed, bring her hot coffee, a bowl of fresh berries and homemade cards. For an extra touch, bring her a favorite magazine or new book, turn on some music and fluff her pillows. While she relaxes, the kids or a spouse can make breakfast.
It's not as easy for single moms to abandon responsibilities on Mother's Day, so we're including a few recipes easy enough for older kids to make on their own.
---
Older kids can make this recipe themselves. It's easy to make but is full of delicious smoky-sweet flavor.
Quick Candied Bacon
Serves 8
1 pound bacon
¼ cup maple syrup
¼ cup brown sugar
Preheat oven to 375 degrees. Line a baking sheet with foil.
Cut strips of bacon in half. Place bacon on foil and bake 10 minutes or until the bacon is about halfway done.
Remove pan from the oven, pour off excess fat, and wipe clean. Brush each piece of bacon with maple syrup, then sprinkle with brown sugar.
Return to the oven and bake 12 to 15 minutes or until bacon is browned and crispy. Allow to cool slightly before serving.
---
Making breakfast the night before frees up more time to spend together on Mother's Day. These enchiladas are easy to put together. Serve with cheesy potatoes, fruit and a mimosa for Mom.
Overnight Brunch Enchiladas
Serves 10
1 cup cubed ham (fully cooked)
¼ cup chopped green onions
10 (8-inch) flour tortillas
2 cups shredded cheddar cheese, divided
1 tablespoon all-purpose flour
2 cups half and half
6 large eggs, lightly beaten
¼ teaspoon salt
In a large bowl, combine ham and onions. Place ¼ cup ham and onion mixture down the center of each tortilla. Then place 2 tablespoons cheese on top of each. Roll up and place seam side down in a greased 9-by-13-inch baking dish.
In another bowl, combine the flour, cream, eggs and salt until smooth. Pour over tortillas. Cover and refrigerate overnight.
Remove from the refrigerator 30 minutes before baking. Cover and bake at 350 degrees for 25 minutes. Uncover, and bake for 10 minutes. Sprinkle with remaining cheese and bake 3-5 minutes longer or until cheese is melted. Let stand 10 minutes before serving.
---
Make the morning super sweet with this coffee cake that both Mom and the kids will love.
Cinnamon-Banana Coffee Cake
Serves 8-10
1/3 cup butter, softened
1 1/3 cups sugar
2 eggs
¼ cup water
2 bananas, coarsely chopped
1 2/3 cups flour
1 teaspoon baking powder
1 teaspoon baking soda
2 teaspoons cinnamon
¼ teaspoon ground nutmeg
¼ teaspoon ground cloves
½ cup chopped pecans
2 tablespoons sugar mixed with ½ teaspoon cinnamon
Preheat oven to 325 degrees. Beat together butter and sugar until well blended. Add eggs and water, mixing until fully incorporated. Stir in bananas, flour, baking powder, baking soda, cinnamon, nutmeg and cloves, mixing well.
Spread butter into a greased Bundt pan, then sprinkle with pecans and the cinnamon-sugar mixture. Bake 40 minutes or until toothpick inserted in center comes out clean. Allow to cool 15 minutes in pan before turning out onto a cooling rack.
---
These decadent potatoes are great with ham, sausage or eggs on Mother's Day. It makes enough that you may have leftovers so Mom doesn't have to make dinner.
Cheesy Hashbrown Potatoes
Serves 8 to 10
1 (26-ounce) package frozen hashbrown potatoes
2 cups shredded cheddar cheese
1 cup half and half
½ cup chicken broth
2 tablespoons butter, melted
1 teaspoon salt
¼ teaspoon ground black pepper
1/8 teaspoon garlic powder
Garnish: crispy cooked bacon, crumbled
Preheat oven to 425 degrees. Combine potatoes and cheese in a large bowl. Set aside.
Mix remaining ingredients, except garnish of bacon, in a separate bowl. Stir into potato mixture until well blended. Spoon into a greased 9-by-13-inch baking dish. Bake 45 to 60 minutes. Garnish with bacon.
---
Make this baked French toast the night before, then pop it in the oven to bake on Mother's Day morning.
Caramel French Toast
Serves 6
1 cup brown sugar, packed
1 stick butter
2 tablespoons heavy whipping cream
8-10 slices French bread
6 eggs, beaten
1 ½ cups milk
1 teaspoon vanilla extract
¼ teaspoon salt
Combine brown sugar, butter and cream in a small saucepan. Cook over medium heat until thickened, stirring constantly. Pour into a 9-by-13-inch baking dish.
Arrange bread to fit in dish. This could be between 6-10 slices of bread, depending on the size. Cut larger pieces to fit so that all the bottom is covered.
Whisk eggs, milk, vanilla and salt. Pour evenly over bread. Cover, and place in refrigerator overnight.
Uncover and bake at 350 degrees 40 to 45 minutes or until golden. Serve immediately.
---
Slightly sweetened fruit makes this fruit salad special.
Mom's Favorite Fruit Salad
Serves 6
3 cups sliced strawberries
2 mangoes, diced
2 cup blueberries
1 orange, juiced
1 teaspoon lime zest
1 teaspoon agave nectar or honey
Stir together strawberries, mango and blueberries. Add orange juice, lime zest and agave nectar or honey. Serve immediately or within a few hours for best taste.
Natalie Mikles is a mom of three. She writes about food, sharing recipes for busy families and picky eaters. She has been recognized for her food columns as well as features on families and issues affecting local children. She loves pizza and movie nights with her family.
---