Jason Reynolds, Cool Uncle!
Winner of Anne V. Zarrow Award for Young Readers' Literature wants kids to have big lives, fortify imaginations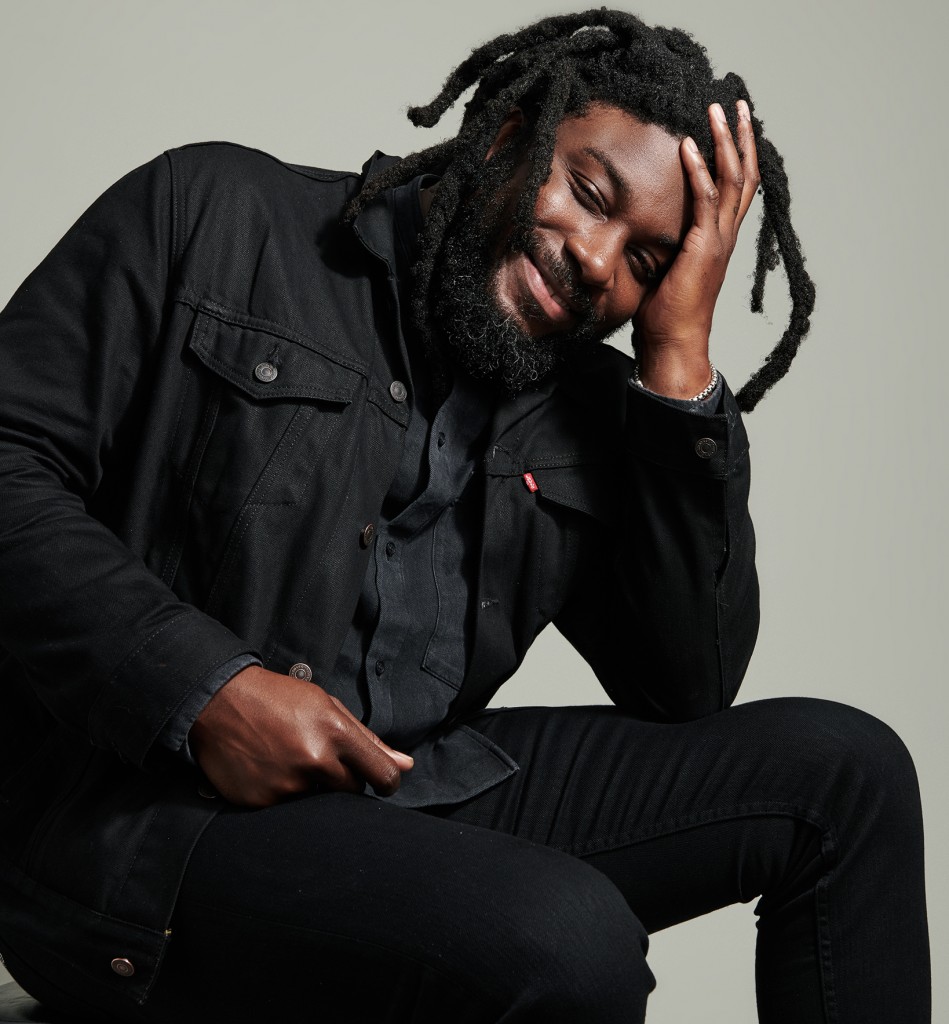 Every year, the Tulsa City-County Library honors an outstanding writer for young readers and crowns him or her the winner of the Anne V. Zarrow Award for Young Readers' Literature. The bonus is a big public celebration the first week in May, when the author talks directly to young people and awards the cash prizes to the top winners of the library's annual Young People's Creative Writing Contest.
This will be the second year in a row that the public celebration and presentation are online (Thursday, May 6 at 7 p.m. live-streaming on the library's YouTube page, www.youtube.com/tulsalibrary), but expect to be delighted nevertheless, because the 2021 Zarrow Award winner is the incomparable Jason Reynolds, and that guy is amazing.
No, I mean it. REALLY amazing. His books – a burst of them in the last seven years, emotionally rich (and funny) middle grade novels, extraordinarily beautiful free verse Young Adult stories, adventurous Spiderman novels and even a Young Adult "remix" of an adult nonfiction award-winner about the history of racism – almost immediately engage and transfix tweens and young adults.
And in person, he's a real deal kid magnet. After he speaks, kids linger for hours, wanting to talk to him, to ask him questions, to just stand next to him and be in his presence.
Why does he think he has this effect? It's his "Cool Uncle" vibes, for sure.
In a recent interview with Jason Reynolds in The Washington Post, the reporter asked about his famous connection to young people: "You've said your aim isn't to teach, necessarily, but rather to observe and kind of document young people's lives – do you think that's one of the reasons your books resonate with them?"
Jason Reynolds answered: "That's it. I'm not interested in teaching. I think young people have enough teachers in their lives. My job is to be the cool uncle. Right? I'm here to give you a nickname and throw an arm around your shoulder and go on that walk with you. And let you say whatever you want to say — without telling your mama and daddy. That's it. Bear witness to your life, to the bigness of your life. Nobody wants to hear what their mother and father has to say. But everybody wants to hear what their cool uncle and auntie has to say, even if it's the exact same information."
A Short Guide to the Best of Jason Reynolds: My Top 5
Here are five of my absolute favorite books by Jason Reynolds. Last spring I read through his entire back catalog, though I did not intend to do so. Like his young readers, I discovered that his charm is impossible to resist. And as with certain potato chips where you can't eat just one, when it comes to books by Jason Reynolds, I discovered that it's impossible to read just one.
As Brave As You:
Reynolds has admitted that this middle-grades novel (appropriate for kids ages 9-12, and 7-8 years if being read together with an adult) is his most autobiographical. It tells of two brothers who come from the big city to spend a summer with their southern grandparents and learn more about themselves and life. It's funny but will also make you cry (OK, it made me cry), involves a bird named Michael Jackson, and has a truly sweet ending.
Ghost (really, the entire Track series):
This is the first in a trilogy that follows different middle school students who run track. (The series is called, appropriately, "Track.") Ghost is used to running for all the wrong reasons – mostly to get away from an abusive father – but learns to love running track and being part of a team.
Look Both Ways:
These are interconnected short stories following characters, block by block, after school lets out. The first page tells you that a bus falls from the sky, and by the last pages, you understand exactly what that means.
Long Way Down:
This one is really for older teens because of the sensitive topic: gun violence and the social norm that when a loved one is shot, you must take revenge and shoot the shooter. Told in free verse, this simply beautiful work follows the main character Will as he descends in an elevator, floor by floor, on his way to take revenge on the shooter of his beloved brother. At each elevator stop, he is visited by a different person from his past who has been killed by guns. Powerful and thought-provoking.
Stamped: Racism, Anti-Racism, and You:
In 2016, Dr. Ibram Kendi wrote the award-winning Stamped from the Beginning: The Definitive History of Racist Ideas in America. Not long after, he invited Jason Reynolds to write a Young Adult version. After refusing three times, Reynolds finally agreed and wrote this completely new "remix" of the adult nonfiction book – using Dr. Kendi's research but writing a whole new book aimed at young readers. In an interview for the radio show "On Being with Krista Tippett," Reynolds explained his interest in writing this book: "I love kids, and if you love kids, you have to tell them the truth, even when they are hard truths." This doesn't look away from the hard truths of racism in this country, but it does temper it with context, humor and guidance about how to combat racism every day.
---