Is the Los Angeles Teachers' Strike a Cautionary Tale for Tulsa?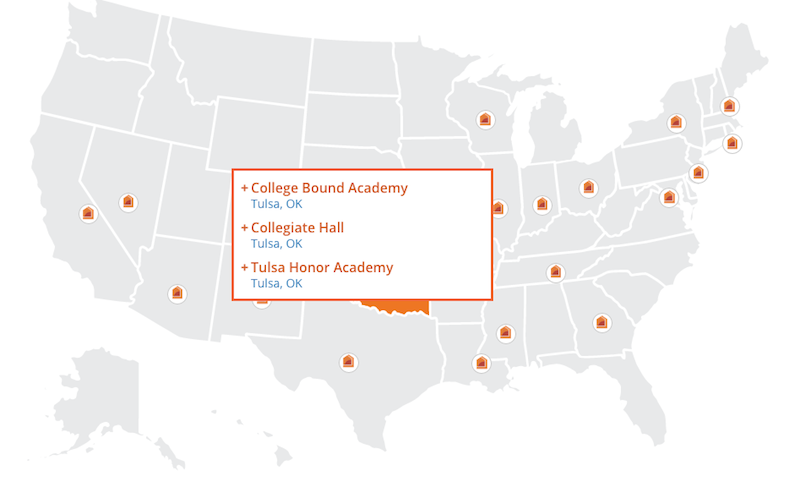 When I opened up my New York Times this morning, this opinion piece, "What's Really at Stake in the Los Angeles Teachers' Strike" by Miriam Pawel was on the editorial page: https://www.nytimes.com/2019/01/14/opinion/california-teachers-strike.html
Pawel, a contributing opinion writer, author, journalist and historian, outlined the history of difficulties that have faced the Los Angeles Public Schools. Like teachers in Oklahoma and other states, the teachers are not walking out for higher pay alone. They are walking out for the future of public education.
In the Los Angeles Teachers' Strike, teachers are asking for smaller class sizes, more resources for students, and more school support personnel such as librarians, nurses and counselors. Los Angeles is no different from many cities, including Tulsa, where charter schools siphon off money from the public schools.
Pawel writes:
"On paper, negotiations between the 31,000-member United Teachers of Los Angeles and the Los Angeles Unified School District center on traditional issues: salaries that have not kept pace, classes of more than 40 students, counselors and nurses with staggering caseloads. But the most potent and divisive issue is not directly on the bargaining table: the future of charter schools, which now enroll more than 112,000 students, almost one-fifth of all K-through-12 students in the district. They take their state aid with them, siphoning off $600 million a year from the district [emphasis mine]. The 224 independent charters operate free from many regulations, and all but a few are nonunion."
Not all charter schools are alike, but many of them are managed by corporations outside the community, corporations that make a profit. Three Tulsa charters, College Bound Academy, Collegiate Hall, and Tulsa Honor Academy are managed by Building Excellent Schools, based in Boston (it's a little difficult to find the address. I've noticed these ed reform groups have very nice, very vague websites). One of the chief donors to Building Excellent Schools is the Walton Family Foundation.
According to Pawel, "Last year, charter school lobbies spent $54 million on losing candidates for governor and state superintendent of education….After his plan to move half of the Los Angeles district students into charter schools failed to get traction, the billionaire and charter school supporter Eli Broad and a group of allies spent almost $10 million in 2017 to win a majority on the school board. The board rammed through the appointment of a superintendent, Austin Beutner, with no educational background. Mr. Beutner, a former investment banker, is the seventh in 10 years and has proposed dividing the district into 32 'networks,' a so-called portfolio plan designed in part by the consultant who engineered the radical restructuring of Newark schools."
Maybe you're thinking like me. Maybe you're wondering what might happen if these philanthropists actually talked to professional teachers and long-time administrators to ask them what kind of real support public schools need. The kind of support they're asking for in the strike – small class sizes, funding for the arts, well-equipped science labs, wrap-around services and personnel! What if they had spent that $54 million on those things! Parents and teachers are beginning to ask these questions.
Communities, parents, teachers and democratically elected school boards used to make decisions about public schools. Now, school boards may be bought. Children may go to a school with an independent board, a separate superintendent, and a scripted ed-tech curriculum, much of it funded by Bill Gates. There's no transparency or oversight, opening the door for all kinds of corruption and shenanigans.
Audrey Watters, education technology writer and recipient of the Spencer Education Journalism Fellowship at Columbia University writes,
"One of the most important figures in funding the interlocking crusades of ed tech and school privatization has been, to the surprise of no one, Microsoft founder Bill Gates. (Gates alone has accounted for roughly one-sixth of the enormous outlay of capital for ed-tech initiatives over the past five years—some $2.2 billion. But his influence extends well beyond mere dollars, since the Gates Foundation effectively sets the agenda that most of the financial leaders of the movement uncritically endorse and pursue.) Laurene Powell Jobs, the widow of Steve Jobs—that other key player in the rise of personal computing—is also deeply involved in education reform. She's a global ambassador for Teach for All, an international organization modeled on Teach for America. She's also the founder of the venture capital firm the Emerson Collective, which makes many education technology investments…"
Maybe Gates, Zuckerburg, Powell Jobs, Walton, Broad and their ilk are sincerely invested in improving educational experiences for public school children. But who is making the decisions? Is it money, hedge fund operators or a democratic public consensus that is dictating what a "good" school looks like?
As educator Peter Greene writes in Forbes, "Teachers in many school districts and many states across the country find themselves in the unusual position of working in an institution led by people who want to see that institution fail. Back in the day, teacher strikes were about how best to keep a school district healthy, but these modern walkouts are about the very idea that public schools should be kept healthy at all. UTLA demands for smaller classes, more support staff, safer schools, community schools, and charter school oversight are not about making their working conditions a little better, but about keeping public education alive and healthy.
Teachers across the country are dealing with the problems created by systematic underfunding of public schools and a systematic devaluing of the teaching profession by leaders who believe that public education should be swept aside to make room for a system of private free market education. Of all the reactions to this, the #REDforEd movement and the wave of strikes are actually the good news, because these are the teachers who intend to stay and fight for the future of public education and the students it serves. When those walkouts are settled, the teachers will return to the classroom. The bad news? The oft-noted teacher 'shortage,' is really a slow motion walkout of teachers who will never return to the profession at all."
NOTE: Another article I read this morning was in the Tulsa World. Why did the Tulsa Public School Board feel that they needed two former Teach for America consultants from Washington, D.C., to train them on systemic racism? Certainly, this is a laudable undertaking, but isn't there anyone in Tulsa who could work with them on this issue? How much were the consultants paid and who paid them? Is anyone asking these questions?
---