Indigo SchoolHouse: A Holistic Learning Environment Filled With Magical Experiences!
sponsored by Indigo SchoolHouse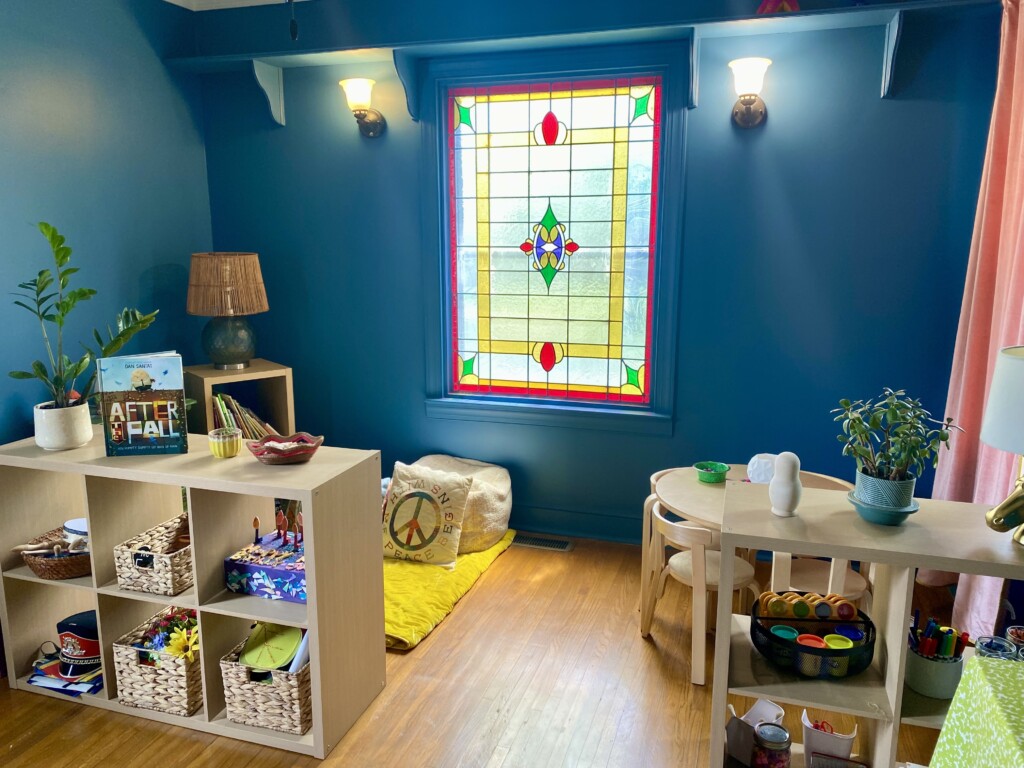 In-home preschool Indigo SchoolHouse facilitates an inclusive program celebrating the most important years of your child's life! Littles are innately curious, so it's essential to foster wonder through inquiry, exploration and investigation. Through the Indigo program, students will experience nature, art and learn the fundamental skills of math, science and language. Our Reggio-inspired curriculum provides the tools for every child's cognitive growth with a play-based approach that's child led.
Hours of Operation
Indigo SchoolHouse is open every weekday from 7:30 a.m.-4:30 p.m., with full-time and part-time spots available. I offer breakfast and lunch daily, and snacks as needed. It takes a village! I would love to offer my creative space to your child for times when you may need help. If I have a spot open, drop-in spots are offered.
Our Location
Indigo SchoolHouse is an in-home preschool that I operate out of my home in Midtown Tulsa. I am close to Utica Square and backed up to the highway, which helps with a quick commute for families that have to travel across town for work.
Indigo Flow of the Day
All children find security through routine; however, our Reggio inspired classroom is not a rigid or structured environment. Curriculum emerges organically! Literacy, math and science are embedded in your child's exploration and play. Many other crucial skills and concepts your child will learn in an Indigo classroom include independence, critical thinking, empathy and lots and lots of kindness and love. Reggio Emilia is one of the most holistic educational methods for a child's natural way of learning. Self-regulation practice can often be overlooked in a classroom. Yoga, art, gardening and an outdoor mud kitchen on an acre of land are available for your little to enhance calmness and peace.
Join Our Small Community
Please feel free to reach out to me at indigoschoolhouse@gmail.com to set up a tour. You can also find more information at indigoschoolhouse.com. Come join the warm and inclusive Indigo School community.
Meet Mrs. Judy
My name is Mrs. Judy! It has always been my dream and desire to cultivate a creative space for children to learn freely with very few interruptions. I am the owner of Indigo SchoolHouse and have nearly 8 years of experience experience teaching 2-5 years olds. I am currently receiving a bachelor's in elementary education. Teaching is not only my passion, it also grants me the joy of being surrounded by the love and magic that children so kindly offer.
Every child is creative by nature and explores with all their senses with a free and curious spirit. When creating a space for students, I hope to nurture curiosity and proactive learning. Fostering a community of mindful, kind and creative kiddos is my core goal. I cannot wait to share Indigo SchoolHouse's space with you and your children.