Unseen: How Society is Failing Caregivers of People with Disabilities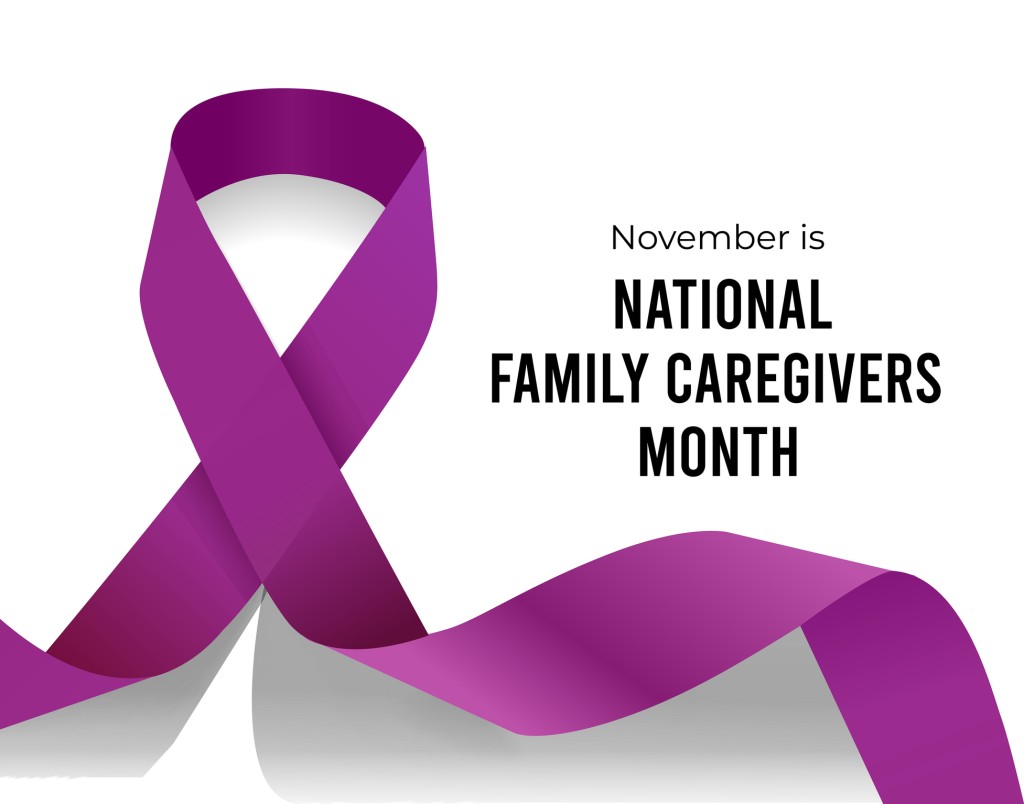 If you ask a parent of a child with disabilities how they're doing, you'll probably get the pat answer, "I'm fine, just fine." Maybe they are fine. Or perhaps they are too tired or overwhelmed to even begin to tell you how they are doing. Only a close friend or a fellow caregiver might receive the unvarnished truth. Does society want to acknowledge the challenges family caregivers face, and, more importantly, are we motivated to help find solutions?
16.8 million people in the United States are caregivers for a child with disabilities or complex medical needs. November is National Family Caregivers Month. In commemoration of the organization's 70th anniversary and National Family Caregivers Month, The Arc of Oklahoma will be screening the film Unseen at the Circle Cinema on November 10. Admission is free, but you must reserve a seat, which you can do by clicking here. Unseen is the name of the film, and unseen is how many family caregivers feel.
Oklahoma has now fully funded the waiting list for in-home services for the five thousand people who had been waiting for ten or more years. With the funding announcement, families hoped there was finally light at the end of the tunnel. The promise of assistance in the home was in sight, a desperate need for the many family caregivers providing round-the-clock care for their loved ones.
Although it's a welcome relief to have the funds for in-home assistance, there is a significant challenge in finding workers to fill the positions of home health aids. An HTS is a Habilitation Training Specialist, a home health aid specializing in caring for clients with intellectual disabilities. An HTS can help with personal assistance, emotional support, and personal care. That all sounds good, right? However, the burden of finding an HTS falls on the caregivers and finding someone willing to work for the low wages offered is difficult. Finding resources and accessing them should not be such a battle. Parents of people with disabilities should not have to become researchers, warriors, health care recruiters, and social workers in addition to their already overwhelming weight of tasks.
One of the options for in-home care for a person with intellectual disabilities over the age of eighteen is hiring one of the parents to be the paid home health aid. For some families, this may work, at least temporarily. For many families, it isn't the answer they so desperately need. It's not the resolution they anticipated at the end of their long time on the waiting list. As a child becomes an adult, their care can be too physically difficult for the parents. For others, there is a critical need for respite from the 24/7 demands of family caregiving. Many families need both parents in the workforce to bring in income, and the pay offered for an HTS isn't enough. The reality is that parents age, and as they do, the care their adult child needs may exceed the parents' abilities.
As a sibling and now guardian to a person with intellectual disabilities, I must always bring up the elephant in the room that no one wants to discuss. The parents will almost always die before the child with disabilities. The death of the parents is a reality most prefer to deny. The role of a parent as a caregiver has a natural end, and then what happens to the person with the disability?
The struggles of a family with a child with disabilities or medical complexities are something most people can't comprehend. When a family has a baby with disabilities or extra needs, they are often sent home alone with little information or support. We throw platitudes towards them because it makes us feel better and relieves us of the feeling of responsibility. If we tell ourselves that parents of people with disabilities are super strong, heroic, or "chosen by God," we can walk away without guilt. But even the strongest of people need help along this long journey.
Parenting a child with disabilities is not a sprint. It's a marathon and unimaginable for all but those who are in that situation. For most parents of people with disabilities, there will never be an empty nest. The care often becomes more complicated as the child becomes an adult and the parents age. Just the size of a child can make things like transferring from a bed into a wheelchair or assisting with toileting more challenging. As a society, we seem to accept the young child with disabilities but want to look the other way when the child becomes a grown adult with continuing, and often complicated, needs.
Yet, if the statement, "It takes a village to raise a child," was ever more appropriate, this is the situation. If it takes a village to raise a neurotypical child, it takes a society, money, and the resources of a country to raise a child with disabilities, and the needs don't stop at the age of eighteen. Too often, that village simply isn't there, and the parents are left to deal with the stress, anxiety, depression, exhaustion, isolation, and worry on their own. Parents of people with disabilities may feel no one understands; they are invisible. Society has failed the family caregivers.
That failure doesn't only impact people with disabilities and their families; it negatively impacts all of us. Caregiver well-being is a public health issue with downstream effects for families, employers, our healthcare system, and our economy — in short, it impacts our shared future. We must explore individual, organizational and policy-level solutions that enable real, positive change for caregivers and their families. If Gandhi was correct when he said, "The true measure of any society can be found in how it treats its most vulnerable members," then we have a lot of work to do!
Unseen Screening at Circle Cinema
What: The Arc of Oklahoma Celebrates 70 years with the screening of Unseen: How We're Failing Parent Caregivers and Why it Matters. Following the documentary, leaders and caregivers will have a discussion panel.
When: Thursday, November 10, 5:30- 8:00 p.m.
Where: Circle Cinema, 10 South Lewis, Tulsa, Oklahoma 74104
Cost: The cost is free, but seats are limited and must be reserved. Click here to reserve your seat.
---