High School Timeline
Preparing for college, from your freshman to senior year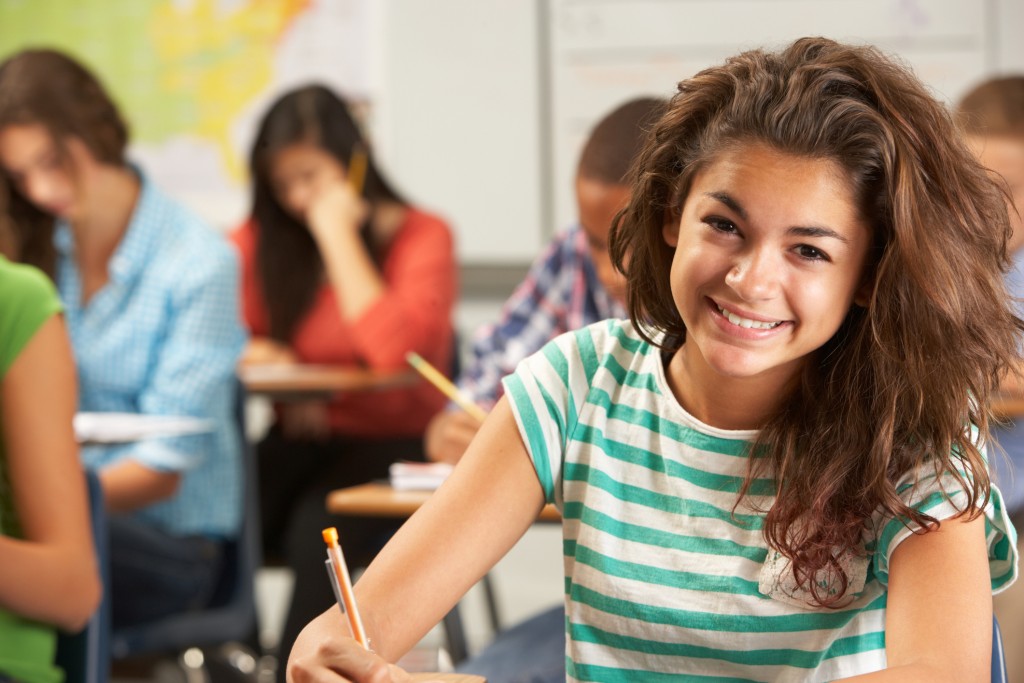 Don't wait till your junior or senior year to start preparing for college. These tips from TulsaKids' College & Career Planner can help minimize stress by keeping you on track starting freshman year.
Freshman Year
Fall/Winter
Set a goal to take the most challenging classes offered at your high school and stay focused on getting high grades.
Start building your vocabulary. Read outside of schoolwork.
SPRING
Look into work, study, community service or sports summer programs.
Sophomore Year
FALL/WINTER
Continue goal toward high grades.
Find out when your school offers the PSAT and sign up. Take a practice PSAT.
SPRING
Start researching colleges; gather information.
Meet with your high school counselor to discuss plans about college and path to admissions.
Identify work, study, community service or athletic programs to get involved in this summer.
Junior Year
FALL/WINTER
Complete preparation for the SAT I or ACT.
Research colleges and universities that interest you.
Plan college visits. Look at websites for information and student visit days.
SPRING
Take the AP test for those AP or college-level courses you'll complete this spring.
Take the SAT IIs in courses and key areas just completed.
If at or over your target SAT I score, take the SAT I in spring. If still prepping to improve your scores, take the test in May.
Take the ACT. You can take the ACT or SAT more than once. If you have test anxiety, it might be a good idea to take it more than once.
Check with guidance office or college websites to see if any representatives from your target schools plan visits and sign up. Prepare questions for the recruiter.
Stay in touch with admission representatives at your top choice schools, and become familiar with their admission deadlines.
Visit colleges.
Identify people to write recommendation letters.
Identify organized study, work, volunteer or athletic program for this summer.
Senior Year
FALL/WINTER
Complete the FAFSA.
Submit FAFSA as soon after Oct. 1 as possible. Must be submitted by March 1 for most state aid. Deadline to qualify for fall federal aid is May 1. The earlier you get this in, the better. Scholarships and other money may be more limited the longer you wait.
Check with guidance counselor and target schools to be sure you have all financial aid and admission forms. Complete and submit forms before the stated deadlines.
Follow up on your applications before the deadline.
Continue to visit colleges, if possible, to help make your decision.
SPRING
Review your Student Aid Report (SAR) for accuracy and completeness. Make any necessary changes now, and keep a copy of everything submitted. Be sure you directed that all target schools are to receive a copy of the SAR.
Decide on college or university you will attend this fall. Make sure you've received admissions and financial aid award letters, and notify choice college.
'Take SAT II exams if high scores allow placing out of academic requirements for entering freshmen or will help you to place into advanced courses.
Estimate college costs and your sources of financial aid. If aid sources don't meet estimated expenses for the upcoming year, check loan opportunities.
Take the AP tests for those AP or college-level courses completed this spring.
Begin evaluating housing options for the fall. If planning to live off campus, May is usually the best time to find an apartment near campus.
---