Fun With Fathers
Four ways to spend time with dad!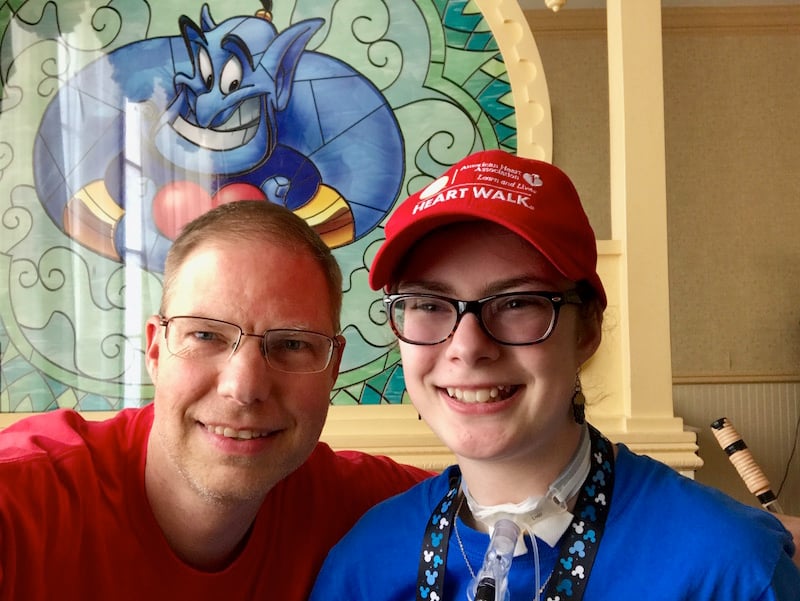 As I'm sure you know, this past Sunday was Father's Day. And even though, yeah, Dad's special day is over now, there are still lots of fun activities for kids to do to spend some quality time with their paternal figure.
Airplane Watching
This has been something my sisters and I have enjoyed for years. My dad really likes aviation and airplanes, so he loves taking us out, usually on a Sunday afternoon, to get a snack and then spend some quality time down at the airport. We either go to Tulsa International or Jones Riverside Airport. We like the latter because it has a fun place for us kids to play. A few years ago, some Boy Scouts spray-painted a scale map of the airport and the runways on the concrete there, and our Barbies have "taken off" and "landed" there many times. They also have a nice deck area where you can stand to watch the planes take off and land, and the runway is about 500 feet away. Don't worry, moms, there is a fence between your child and the runway for safety.
Playing Golf (or any sport, really)
If your dad likes sports, as most dads do, then playing a sport together is a great way to spend quality time together! Swimming, bike riding, playing basketball in your driveway…the list goes on and on. My dad enjoys golf, so we like to go to the LaFortune golf course for a few hours. The costs there are $16 for an adult, $11 for a junior (that's age 13 to 16), and $8 for kids 12 and under to play one game at the Par-3 course (18 holes). And they just finished renovating the Par-3 course! You can visit their website right here. Of course, if your kids aren't quite ready for the real thing yet, another great option is mini-golf! Incredible Pizza has an awesome glow-in-the-dark golf course that is Route 66 themed! You can visit their website by clicking here.
Visiting Museums
Another fun thing to do with your dad is go to a museum! There are a lot of awesome museums in and around Tulsa. Some of our favorites include: Tulsa Air and Space Museum, Discovery Lab, Tulsa Botanic Garden, and of course, the always enjoyable Philbrook and Gilcrease. All of these places are very kid-friendly, and the things you can do there range from touching an F-14 Tomcat fighter plane, to sliding down a slide made of tape at Discovery Lab!
Going to Parks
Tulsa also has a lot of great parks, so if you just want to relax and hang out with your dad for Father's Day, then they are the way to go! Here are some of my family's favorite parks and their awesome aspects.
Hunter Park (5804 E. 91st St.) – This park has everything! A fishing pond, a dog park, trails, picnic tables, a playground, and even a disc golf course!
LaFortune Park (5202 S. Hudson Ave.) – Aside from sporting tennis courts, a library, and an awesome playground, this park is one of my favorite places to go with my dad. I have fond memories of hunting for golf balls with him there as a young child. Often, people playing golf will hit them from the golf course over the fence, and into some bushes near the parking lot. For a little kid, it's thrilling to find ten golf balls in one evening!
Gathering Place (2650 S. John Williams Way) – This new park has more fun features than you can count! An unconventional playground, a boat house, basketball courts, and more make this place really awesome! If you haven't been there yet, it would be a great place to go for a Father's Day activity! It also has a special place in my heart because my dad helped to engineer some of it, including the super-special rock walls!
So Happy Father's Day to all the dads out there! And for everyone else, I hope you got some ideas for how you can have a great time with your dad this week!
About Sarah Ray:
Hi! I'm Sarah Ray, and I'm 15 years old. I have always liked to write, and have kept a journal since the age of seven. I also enjoy reading, playing the piano, and doing crafts. I'm so excited to have my first official job doing some guest blogging for the Tulsa Kids magazine this summer!
---